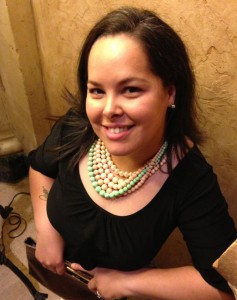 Hello, my name is June and I'm a serial hobbyist.  Don't know what a serial hobbyist is?  A serial hobbyist is someone who spends their life, or a large portion of it, moving from hobby to hobby, trying many things but not really sticking with any for the long haul.  Serial hobbyists get fully engrossed in the hobby of the moment, learns as much as she can very quickly, can think of nothing else and does nothing else for a while, then gets bored, loses interest, and moves on to the next shiny new hobby. This makes serial hobbyists moderately knowledgeable about a range of things.  As you can imagine, it takes a certain personality type to be a serial hobbyist, which almost invariably involves a certain degree of obsessiveness. Welcome to my life!
The term "serial hobbyist" was unknown to me until relatively recently, but I have lived with the concept ever since I can remember. It started at the tender age of 6 or 7.  My parents, foolishly as I see it now, enrolled me in a macrame class at the town's museum just around the corner from my house.  Yes, macrame.  That didn't last long; I left a half-finished planter hanger and moved on to the next thing: free motion machine embroidery.  The pattern continued and since then I have tried countless hobbies, everything from pattern drafting when I was 9 (and I've recently taken this up again), to theater, collecting perfumes, collecting vintage and antique cameras, nail polish, brewing, running, cycling, photography, multi-sport races, obstacle course races, scrapbooking, vegetable gardening, cooking, kayaking, cake decorating, knitting, and the list goes on and on.  I even did a short stint in circus school, while I was still in elementary school, to be a trapeze artist.  Some hobbies like sewing and knitting, for instance, have stuck despite ups and downs in my interest, but others like scrapbooking have left me with hundreds and hundreds of dollars invested in supplies stored away in plastic tubs, never to be used again. In my defense, I sucked at scrapbooking, but I gave it my all while it lasted, and that's how it usually goes.
PS.  While I'm an avid traveler and wanderlust runs in my veins, I don't consider it a hobby.  It's my only constant interest and has been for most of my life.