I wasn't going to blog about these cupcakes mainly because I though they were a bit boring, they were a hit with my family though so I decided to go ahead and do it. I have nothing better to do with my time so I decided to bake some cupcakes and use up some of the buttercream I had left over from my sister's birthday cake. The original idea was to fill them but that didn't go so well! The cupcakes themselves aren't very sweet which is great because the buttercream, like all buttercreams, is very sweet. They don't look as good as I'd like them to but I guess, in this instance, it doesn't really matter!
The cupcake recipe was this one obviously without the topping.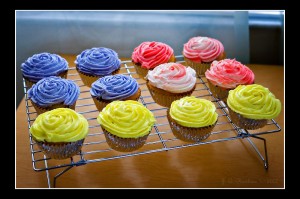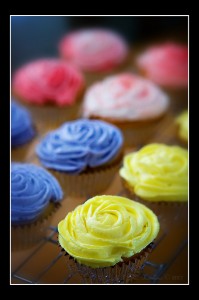 Now I just want to burst into The Cuppycake Song!