I am happy to announce that we have now moved in to our new place! Our stuff from the UK gets delivered on Friday and then all will be back to normal. We were moving yesterday and had no internet here or at my mom's place and for that reason I was not able to blog yesterday, when were were supposed to post the Daring Bakers challenge. Better late than never!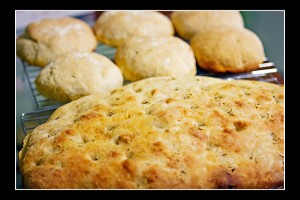 I love bread and I love potatoes so when I read the challenge was potato bread, I was really excited.

The bread making was pretty straightforward, except for the dough being pretty sticky. I know I wasn't the only person that experienced this. As a matter of fact, this recipe was picked because it was a sticky dough and hence it was a challenge.

I was expecting the bread to have a potato taste but it didn't. If I had been given a piece of bread without telling me what was in it, I would have never guessed it was potatoes. That was a bit disappointing. In all honesty, I have had much better bread that has been easier to make and I probably won't make this one again.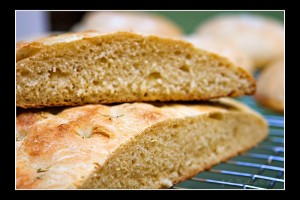 To read more about the recipe, go here.
Looking forward to the next challenge!