Today is my little sister's birthday and she asked, no, told me to maker her a cake. I needed to practice my (modest) cake decorating skills so I obliged. My original idea was to make a much more elaborate cake but then reality hit me like a ton of bricks. I have a newborn, even with other people watching him, I still can't engage in very involved projects.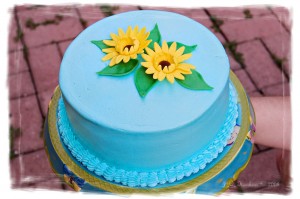 Turns out, she didn't like it. Well, she liked the look but not the taste of the filling. It was a Butter Cake with Sweet Lime Curd Filling and buttercream frosting. Everything except for the buttercream came from The Cake Doctor and I actually found it really good, then again, I like citrus curd. After she took a bite she said "I told you I wanted strawberries in the filling!" Hhhmm….no you didn't. Ha! Nine year-olds!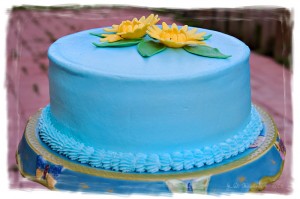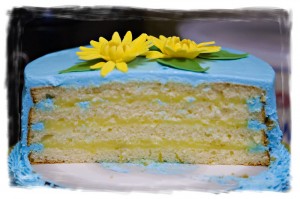 The flowers and leaves are fondant.