Yes, I know what you are thinking…I am not old enough to be aunt 😉
Jordan was born yesterday around 7:50pm via C-Section. He measured 22 inches and weighed 9lbs 6oz. Big baby! I went to the hospital today to see him and he slept the entire time I was there, I didn't hear as much as a peep from him.
I can't wait to take Liev to meet him this weekend. I wonder how he will react. He got very jealous when I held my cousin's baby in front of him a couple of months ago.
(The over-patriotic hat is hospital issued)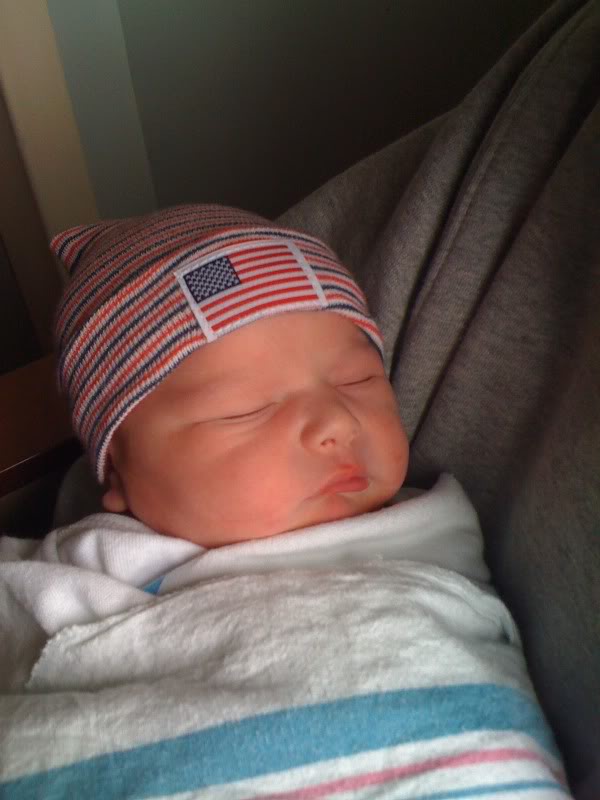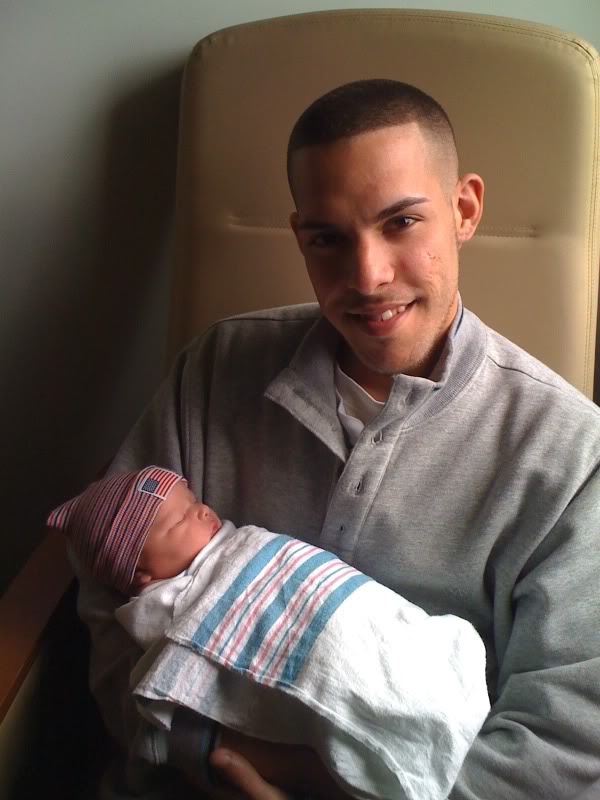 Father and Son