I finally graduated yesterday!. Of course, I don't feel like I'm anywhere near done….cause I'm not, I get to start all over again in the fall. The ceremony was yesterday at 8am (o'f&$# early) and the guest speaker was Senator George LeMieux. North and West campuses got former president Bill Clinton. No fair. It was a good speech though if very generic.
I'm the one right under "campus" crossing the stage.
I graduated with highest honors! WOOT for me! The grades for this last semester posted this morning and I got all As. I made the Dean's List again and my transcript now shows that a degree was awarded! WOOOOOT.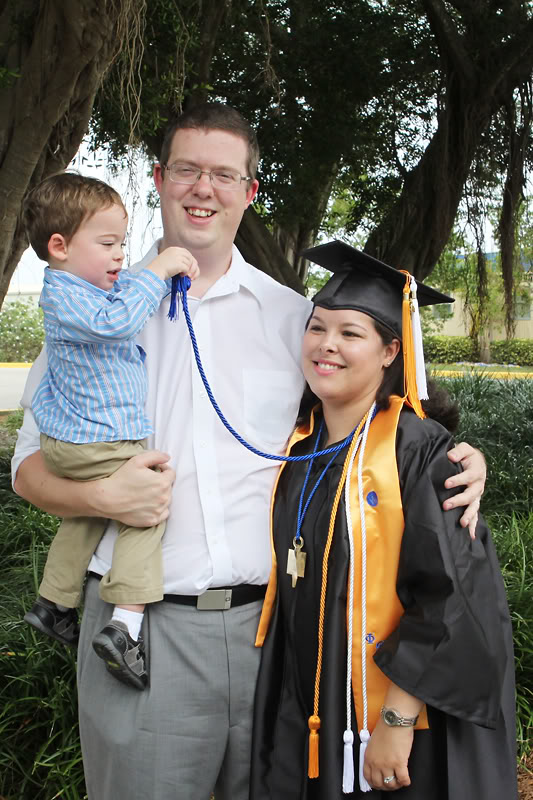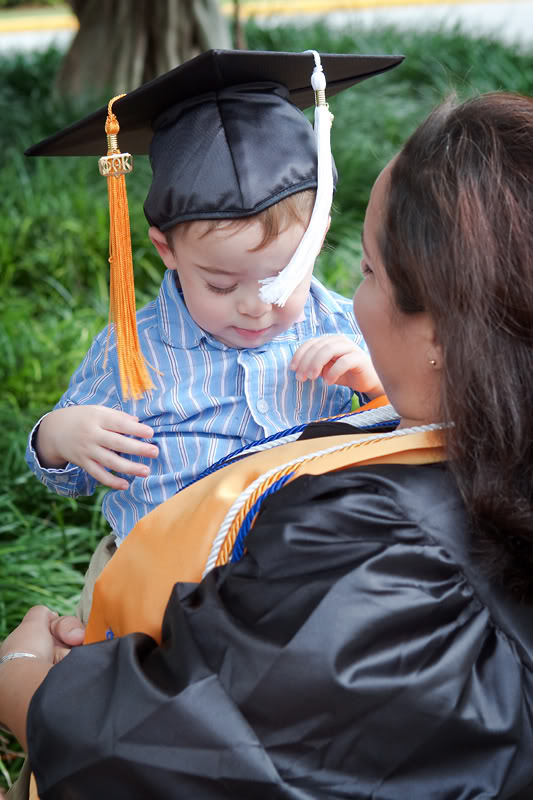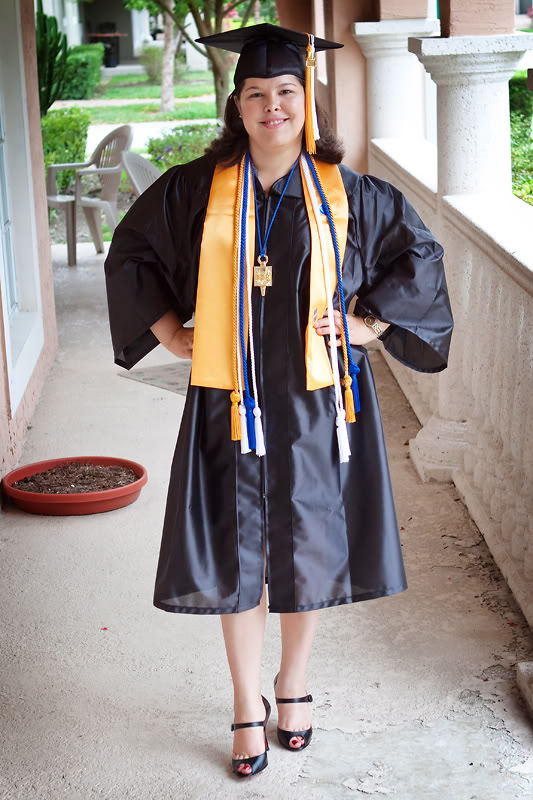 The white cord and tassel are for Highest Honors. The Blue and Orange regalia is for the honor society, Phi Theta Kappa. Impressive, no? 😉
On that note…..Remember how I had decided on Barry? Well…. it just kept bugging me. I made a few phone calls and turns out that the Cardiovascular Perfusion program admissions doesn't really have anything to do with the regular Barry admission and I can do the prerequisites anywhere, it does not have to be at Barry. So…. I requested a refund of my enrollment deposit from Barry and will be going to FIU instead. This cuts my commute time down considerably and will not make a difference in my application to the Cardiovascular Persfusion program. I will complete the prerequisites at FIU and hopefully start that program at Barry in the Fall of 2011. If I don't get into the program for whatever reason, I'll just finish my bachelors at FIU. One thing at a time.
Wishy-washy should be my middle name.

Just a silly picture to show off the shoes 🙂