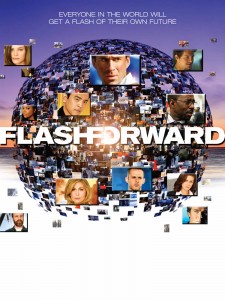 I just watched last night's episode of FlashForward, the season and series finale. For those who don't know, FlashForward is, well was, a show on ABC that just got canceled and will not come back for a second season. This show is about a massive world blackout which allows people's consciousness to leap several months into the future and see themselves on April 29th, 2010. After this event people try to make the future they saw come true while others try to avoid it. At the same time the authorities try to figure out who caused it and why as well as how to avoid a next one. It's a bit sci-fi with a bit of drama (OK, lots) and a bit police procedural. Yes, it probably sounds unrealistic but then again how realistic is any sci-fi? Or Lost or Grey's Anatomy (which I like) or Desperate Housewives or most other shows for that matter?
I don't normally like or watch sci-fi but for whatever reason this show kept me glued to the TV on Thursday nights since it started in September. Last night's episode was, at least in my very humble opinion, phenomenal. Everything was tied up in a nice way and also in unexpected ways. I will not spoil it for those who have not seen it but even though the story arc was resolved, events in the episode opened up an opportunity for a second season. It's a shame there won't be one. Shame on ABC. They take good shows like this and cancel them but keep trash like Desperate Housewives, Cougar Town and Grey's Anatomy on. I still watch Grey's, I have far too much time invested in it to quit now, but let's face it, it's been shit for a long time. Cougar Town is a joke and Desperate Housewives is utterly ridiculous.
I'm not sure where I'm going this other than I'm truly sorry the show got canceled and that I wish ABC would reconsider.
Yes, I realize how lame this makes me sound.