I mentioned a book signing on the previous post but didn't say anything about it. Well, if you are reading this blog you probably already saw me plaster this all over the other places I frequent. I went to an Anthony Bourdain book signing last night for his new book, Medium Raw. It was great. The worst part was the shoes! It would not have been so bad had I not been running late and had to run 3 blocks in South Beach in 5 inch heels. By the time I walked back to my car a few hours later, I was hobbling. I was actually walking so slow and hobbling so much that I am convinced people who saw me thought I was drunk.
It was so embarrassing! I actually stopped at a small store on my way to the car and SERIOUSLY considered buying a pair of flip flops but I was too proud and decided I could make it two more blocks. Not only did I end up with a wounded pride (hobbling is NOT sexy) but I also ended up with wounded feet. I have lovely blister, or battle wound as I like to call them, on the TOP of my foot today. This did not stop me from doing day 2 of the Couch to 5k program.
After the signing I had a nice Mexican dinner with a friend. I had a great time and even though I did not actually get to talk to him, there were 699 other people waiting, it was worth it.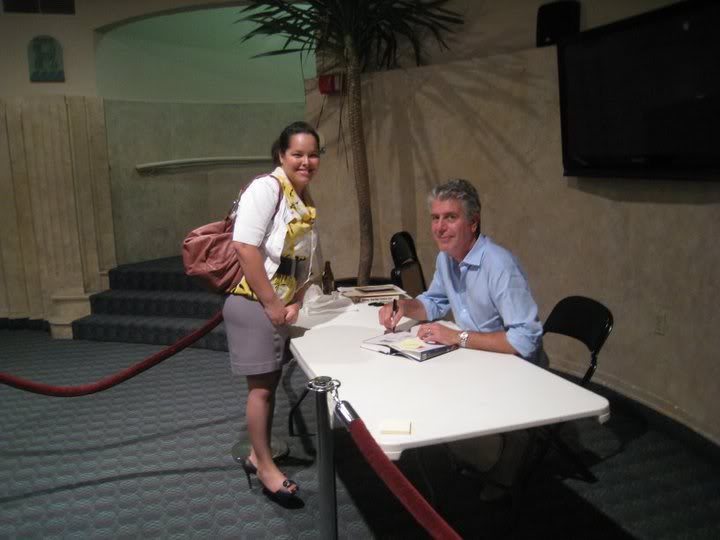 Photo courtesy of Leanna.