Somehow I got talked by a fellow Cutler Bay Cycling Club member into taking part in today's cycling event. The event was the 2010 Homestead-Miami Speedway Century. A century is a 100 mile bike ride/race. I did not ride 100 miles, however. There were 3 other distances to choose from, metric century (100km), 40 miles and 25 miles. I rode 25 miles (which weren't 25 miles at all!).
I debated the entire week whether to ride the hybrid or the road bike. I knew I could ride 25 miles on the hybrid but it would take me a long time. I wasn't sure I could ride 25 miles on the road bike but if I could, it would be quicker than on the hybrid. I ended up bracing myself and taking the road bike. I'm glad I did. It was great, fast (for an absolute beginner) and not actually uncomfortable.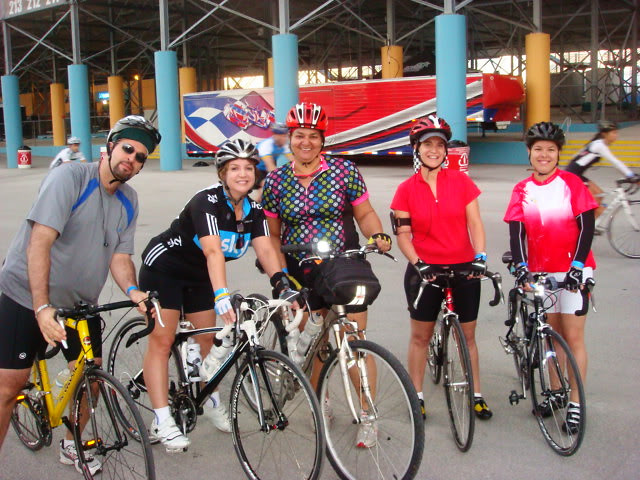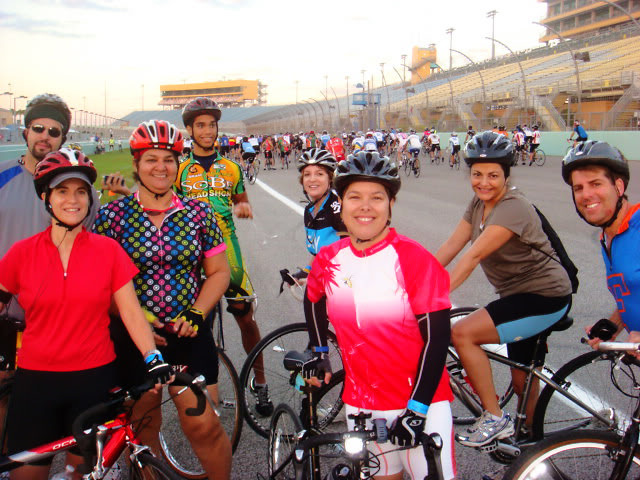 Loved the compression sleeves. They are Sugoi.
The ride started with one lap around the Homestead-Miami Speedway and then took us around the Homestead and Redland countryside. The two rest stops for the 25 mile group were at Robert is Here (I SHOULD have gotten a milkshake!) and RF Orchids. Right after coming out of RF Orchids, I took a wrong turn because I misread the signs and headed about 1.25 miles in the wrong direction dragging two other cyclists with me (they followed me). You can see this at the very top of the route on the Garmin map. This added about 2.5 miles to the route which was already 26.5 miles and not 25. I'm glad I realized there was something wrong before I got too far. Once back on route, the rest of the markings were clear.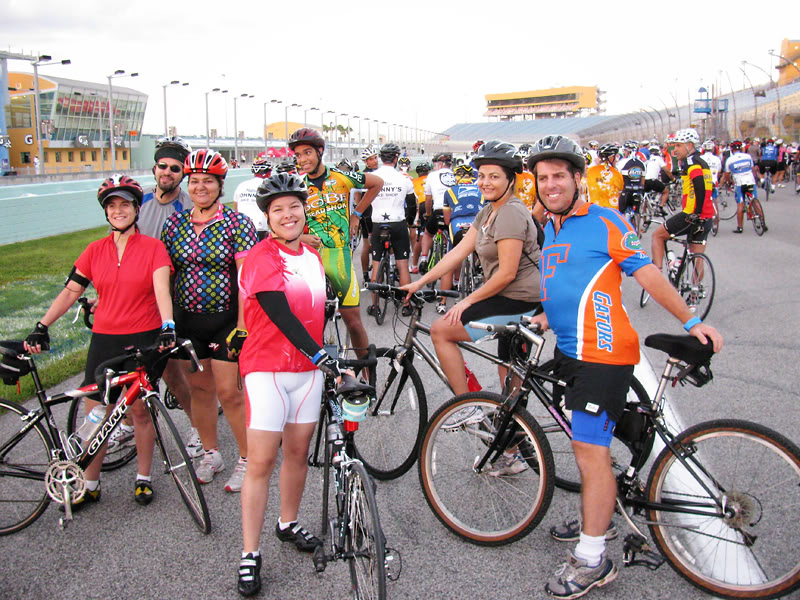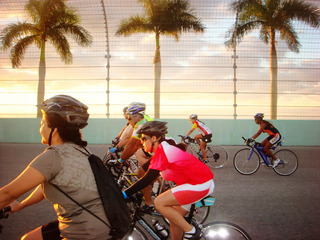 I look like I mean business!
It was actually a very nice ride and I'm glad I did it. I had a great time and got to meet great people. I think perhaps next year I will aim for the century! The best thing about this event is that it is literally less than 5 minutes from my house!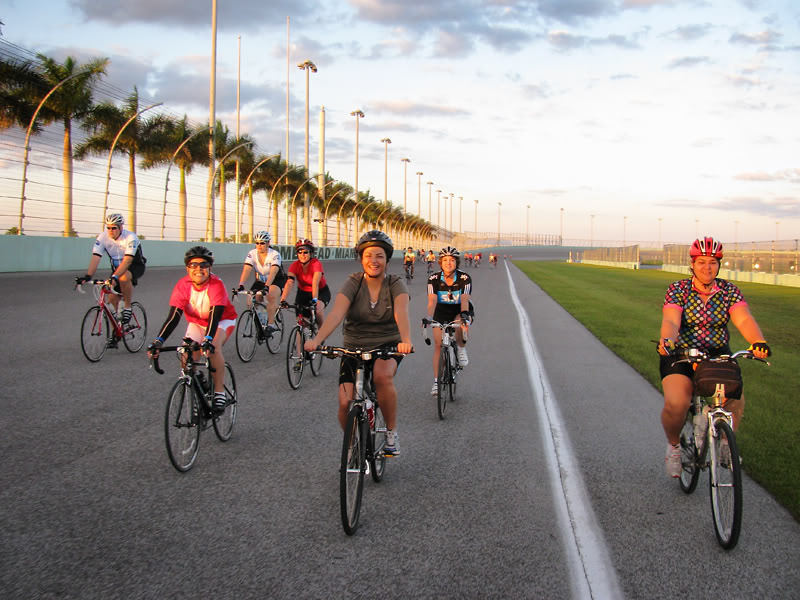 Silly smile. My husband would be proud if he'd saw me.
PS. I did not take my camera so these pictures are courtesy of fellow Cutler Bay Cycling Club riders.