It's been a week since I "ran" the 13.1 Miami Beach and I'm only just getting around to posting about it. I put ran in quotation marks because I didn't actually run the whole way. I knew the course would be hilly due to the causeways, I knew that it would be humid and I knew it would be hot. However, I failed to connect the dots.
The race started fine, a bit crowded but that's normal. The course goes from Ocean Drive and 11th or so south towards South Pointe Park and then west towards the mainland, over the MacArthur Causeway. I actually ran up the first bridge and down but by mile 4, halfway through the second bridge around Watson Island, I was already walking. I was running with my friend Damaris who thought she could pace me to finish in 2:16 (Ha!) but that wasn't going to happen. Even though she could probably kept running and quite frankly, I could have kept running as well if I had been determined to, we decided that it was too miserable to push it and we'd have more fun if we didn't worry about time.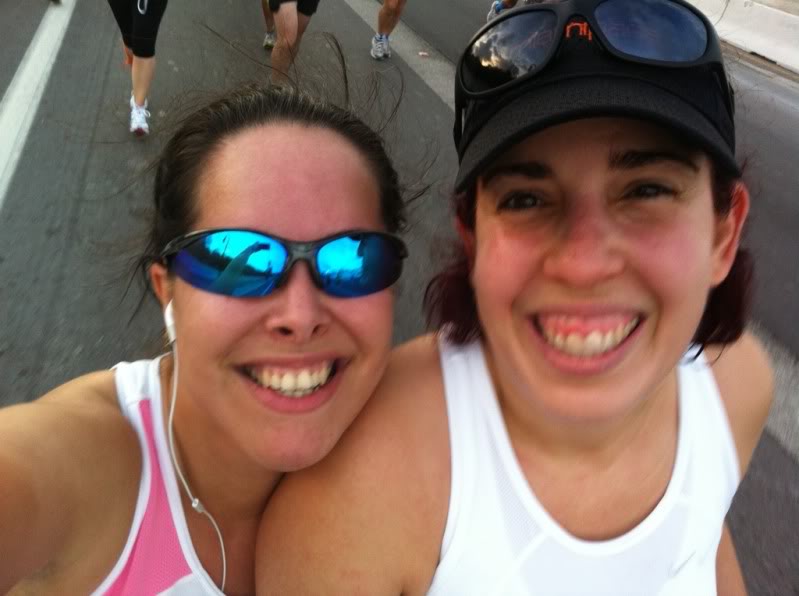 From then on we walked and ran in intervals but the further we got the more we walked. It was all good though, we actually had a lot of fun. There were a lot of people walking and just to put the conditions into perspective, there were people puking off the side of the bridges, people sitting down on the side of the course, etc. I had never seen anyone being taken away by ambulance and I saw at least two that day. Everyone I have talked to that ran that race did much worse than they expected. As a matter of fact, the overall winner ran the race several minutes slower than what was expected. Over all, it was bad.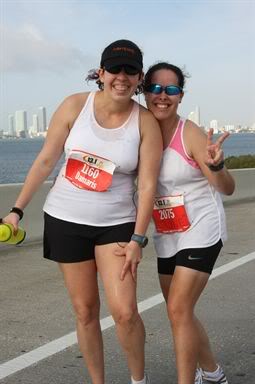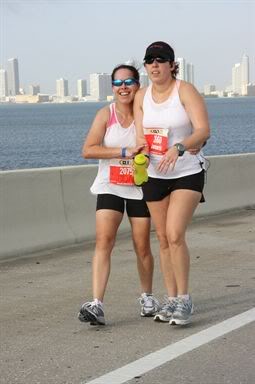 We didn't quit altogether though and even walking, we managed to finish in a time that I suppose many would consider good for them. We finished in just over 2:40. Of course, we couldn't be THOSE girls walking through the finish line so we actually ran that bit 😉 Of course, my worst run ever time wise happened on the one day I had an audience at the finish line. My in laws, who are visiting from the UK, were there with my husband and my son. The only reason I didn't quit was because I didn't want to disappoint more than I already had.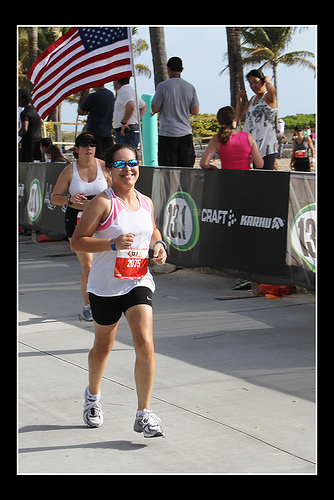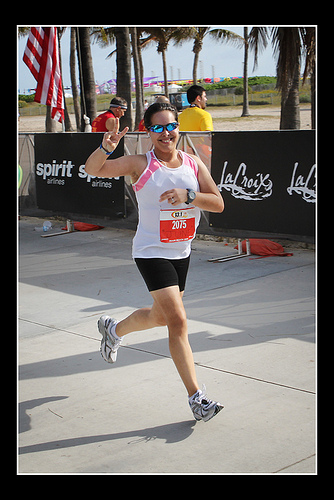 I distinctively remember telling Damaris at some point over the MacArthur Causeway that I was NEVER going to run another half marathon that went over the causeways, which basically rules out pretty much all the half marathons around here. She told me I had to run the Halloween Half with her and I told her she was nuts. I kept saying "I'm so done with this, I'm never running hills again".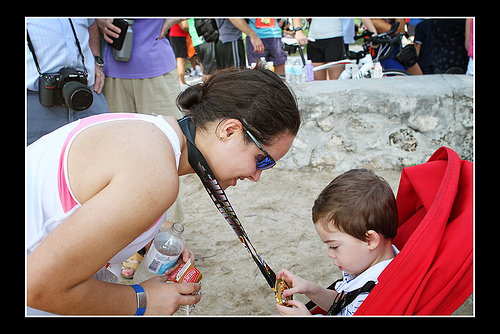 This is probably my favorite picture from this race.
I suppose it wasn't terrible when, right after, I came home and registered not for one but for TWO half marathons, one of which is…drum roll….the Halloween Half. FML. I did tell her I wasn't going to race it, I was going to do it for fun.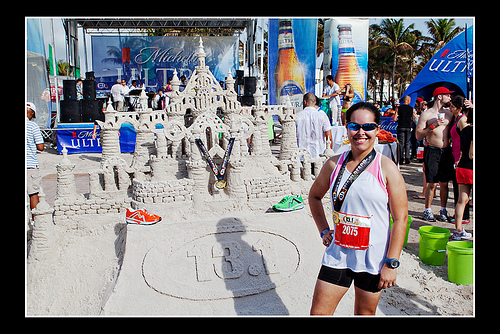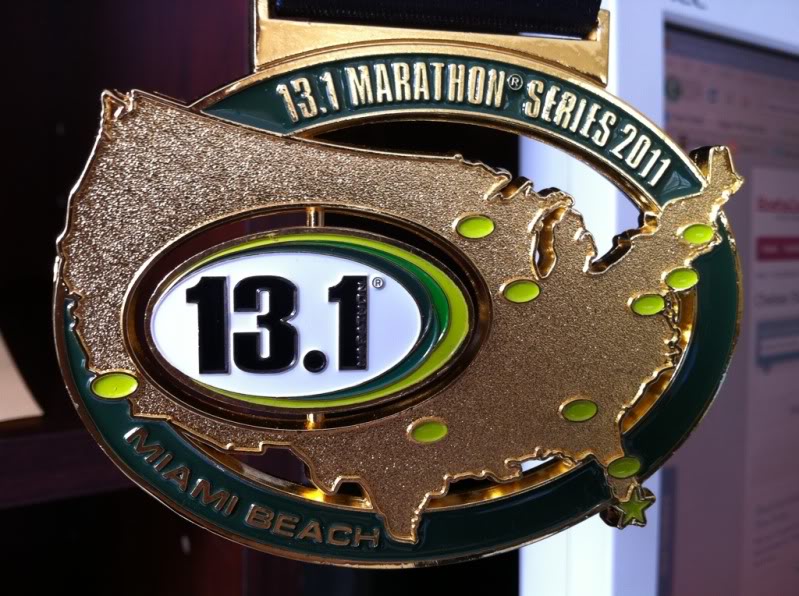 Here is the Garmin data: