I know I've been MIA, to use a military term, but this semester has kept me very busy. That and I'm lazy. Anyhow, I just wanted to acknowledge Veterans' Day and thank all the friends I made while I was in the military as well as all the men and women in uniform who have served the country since the War of Independence. I am not American born but I am in my heart and I feel very lucky to have been able to serve my adoptive country for five years, but most importantly, during a time of war…even if I did not agree with the motives behind the war. Hate the game, not the players. If you know a veteran, buy him or her a drink!
Here are a few pictures of me from my Navy days. If you're my FB friend, you've seen them already. I'm too lazy to find others and scan them. Maybe later.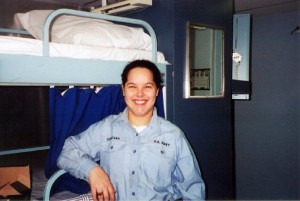 On board the USNS Comfort during the Baltic Challenge 2002.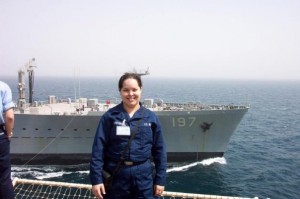 Again, on the USNS Comfort during the initial stages of
Operation Enduring Freedom, 2003. This was during underway replenishing
and I believe the ship behind me is the USNS Pecos.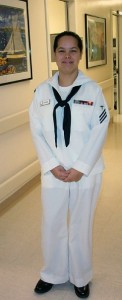 This is a horrible picture of me but it's the only one I have handy.
Taken at the US Naval Hospital Naples, Italy.