For my latest kayak adventure, I brought a +1 along, just to add a kick to my learning curve.  A local kayak group was getting together for something a bit different in South Florida…inland kayaking.  The city of Coral Gables was built to be accessible not only by road but also by a series of canals, collectively known as the Gables Waterways.  It is no Venice or Amsterdam but it is very cool, and relaxing, to paddle through calm waters, admiring the mansions that line the waterways and paddling right through the middle of the golf course at one of the poshest hotels in Miami, the Biltmore.
That is my husband, and our rented double/tandem kayak.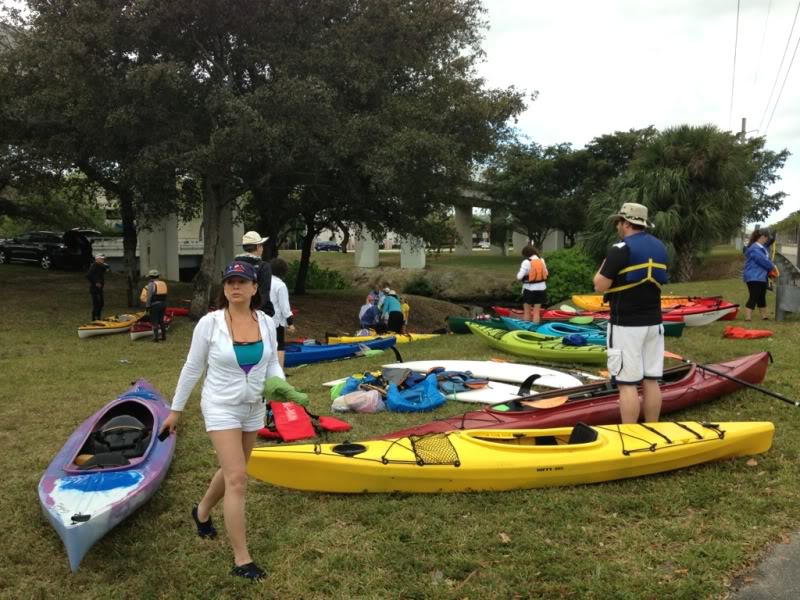 Quite a few people showed up to this event.  These are some of the kayaks, others were already in the slip.
The small launch is located on a crossroad, I forgot which one, between Ponce de Leon Boulevard and US1. Once upon a time, motorized boats were allowed to launch from here but that is no longer the case.  That is not to say motorboats can't use the waterways; they just can't launch from that particular point.  Part of the waterways is a designated manatee zone, which means motorized craft cannot enter between the months of November and April and can only run at idle speed the rest of the year.  We did, in fact, see a few manatees.  It was my first time, and my husband's too.  I wish I had seen them up closer, or that the water was clearer, but alas, it is what it is.
Putting our boat in the water.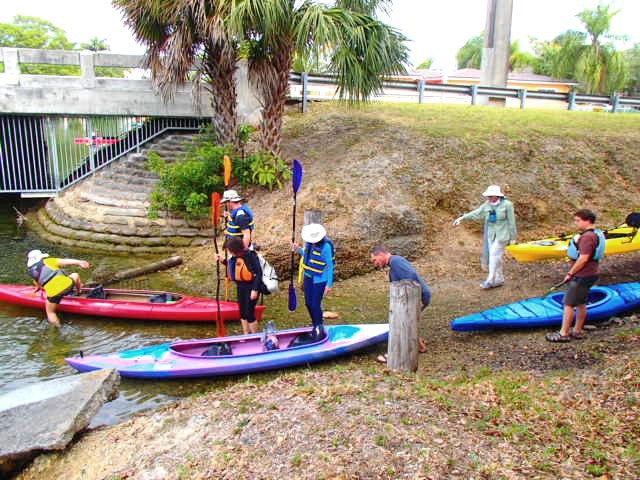 Me, very (un)gracefully getting into the kayak.
We paddled approximately 4.2 miles total.  By "paddled" I mean we moved the paddles and tried to avoid smacking each other with them, or to go in constant circles.  Paddling on your own is easier, or at least you have no one but yourself to scold because you can't paddle in a straight line.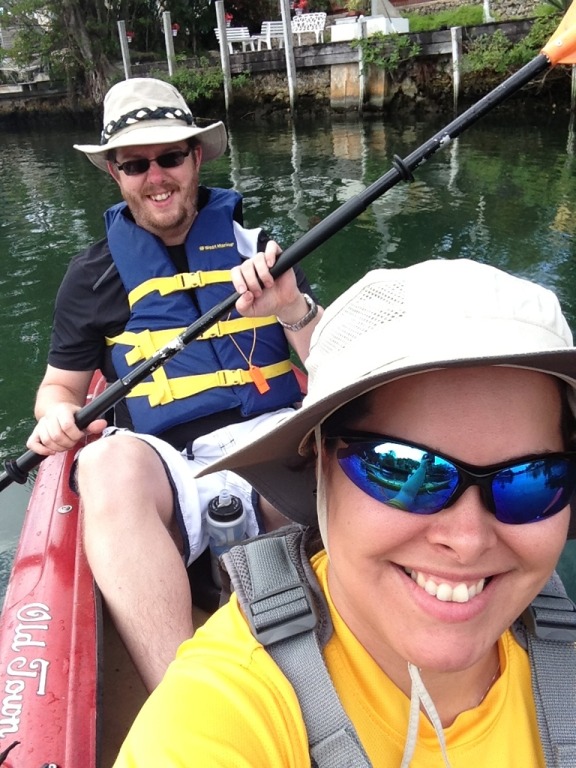 We look so dorky that I am honestly embarrassed to show this picture.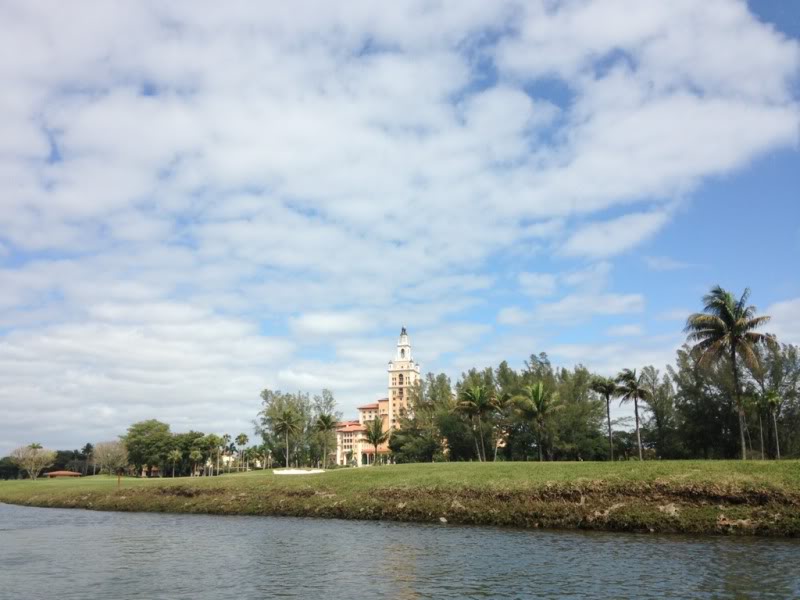 The Biltmore. One of the golfers/attendants told us that we had to turn around because we were in the middle of the golf course. That last part is true, but the waterways are public property and thus he had no right to tell us to leave. Not even the owners of the multimillion dollar mansions on the waterway own the waterways.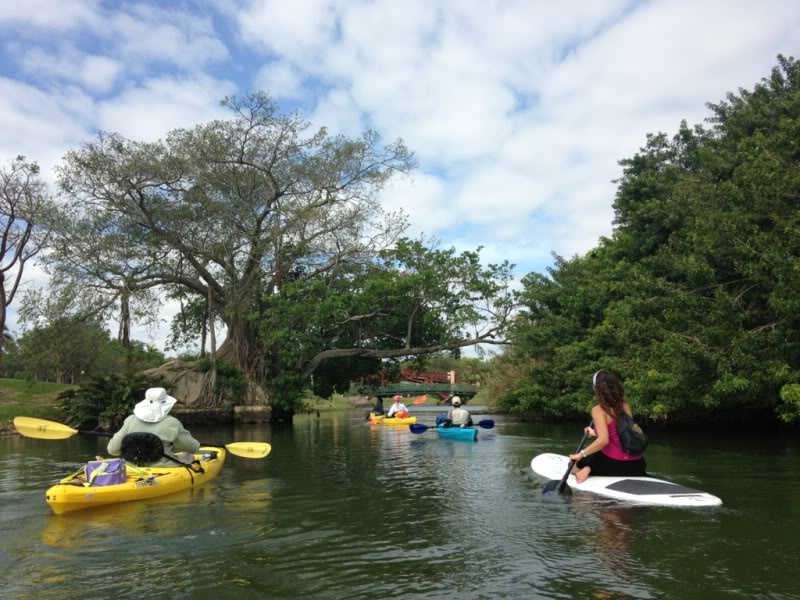 All in all, it was fun, if a bit frustrating at first.  I can't wait to do it again…although I am not so sure about the tandem thing…