We went strawberries picking today (for the second day in a row!), and my son, who is  strawberry nut, really wanted a strawberry milkshake.  The farm where we get the strawberries has a milkshake stand, but the line was way too long, and there was no way I was going to make the line when we were going home with a huge punnet of strawberries, and I already had everything else required to make milkshakes in the house.  I told him that I'd make him one when we got home, and he begrudgingly agreed to get in the car.
When we got home, I found out we didn't actually have any ice cream, but that is no matter. I had plenty of milkshakes while I was growing up, and not a single one ever contained ice cream.  I see how it's easier to make it with ice cream, but it's hardly necessary.  At any rate, I made the milkshake my way and all were satisfied.  It can hardly be put in the "Cooking" category though, and forget it if you're on a diet!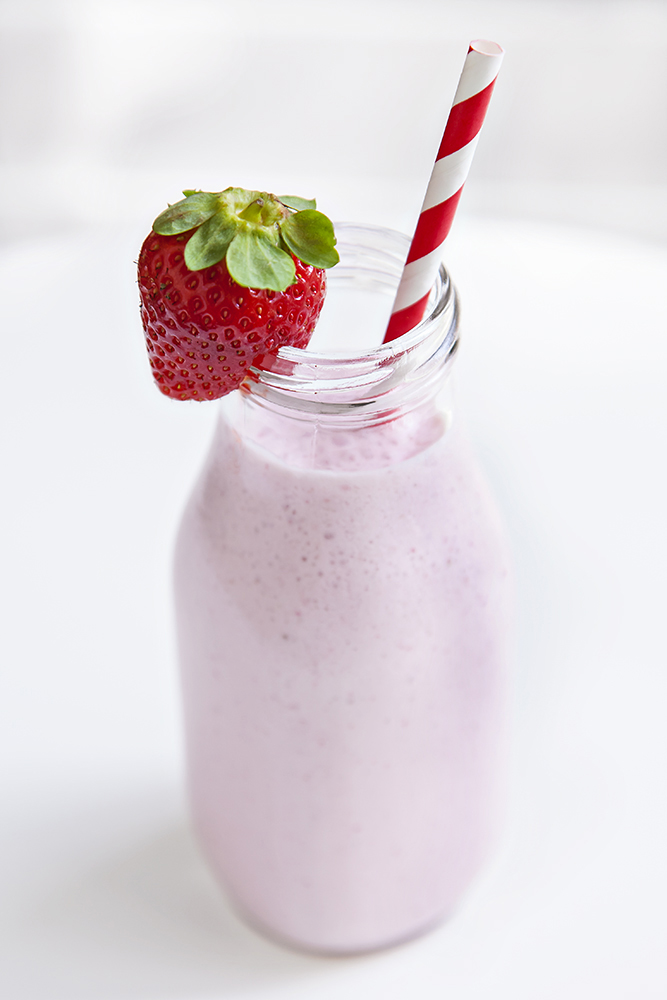 Strawberries and Cream Milkshake
1 cup heavy whipping cream
1 cup milk
11/2 cups whole fresh strawberries
11/2 cups ice cubes
1/2 cup sugar (more or less to taste)
1/8 tsp vanilla extract
Combined all the ingredients in a blender.  Blend until smooth.
Makes 6 1-cup servings
This tastes just like eating sweetened cream pour over strawberries.  It is scrumptious and decadent, and a gazillion calories per servings.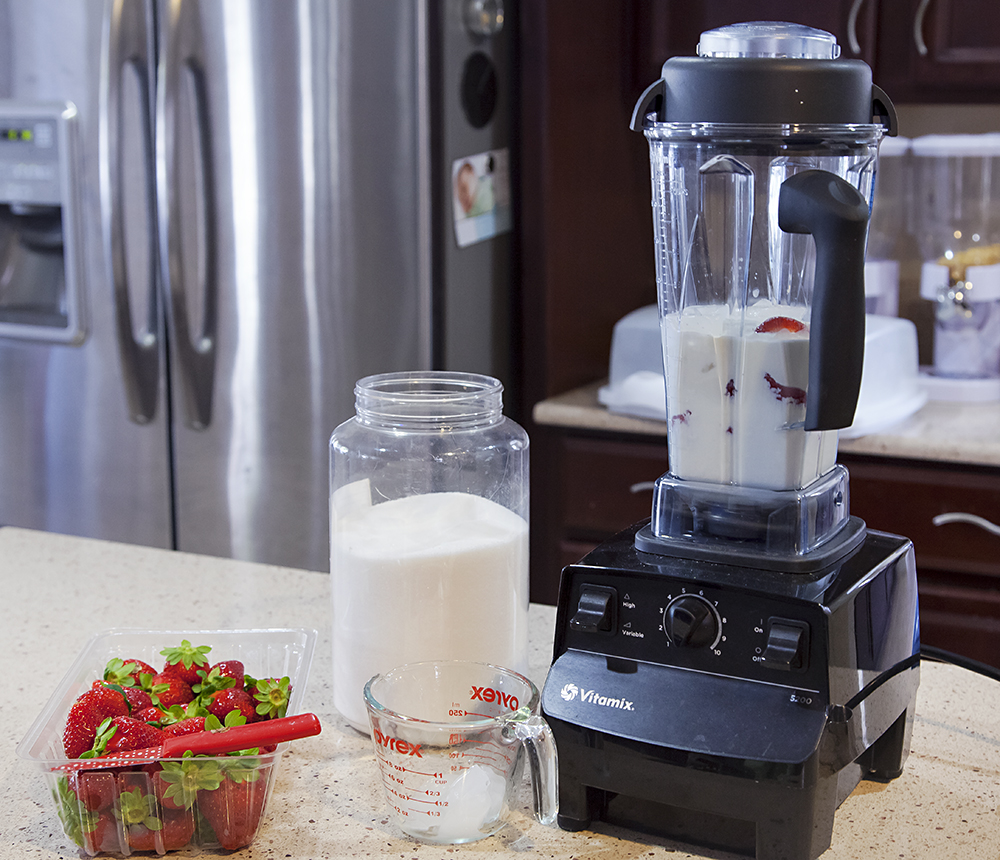 A quick note on measuring the whole strawberries. As you can imagine, it is very difficult to measure the volume of solid, non-malleable things like strawberries by shoving them into a measuring cup. Luckily, there are other ways to measure solids, like by displacement. This just means measuring the volume of something by how much liquid it displaces when it's put into that liquid.  So, what you do is put the milk and the whipping ream in your blender jar if it has cup measurement markings, or into a large measuring jug, then add as many strawberries as it takes to bring up the measurement reading of the liquid by 11/2 cups.  This way are guaranteed to get the right amount of strawberries.  All those science labs in college paid off!
Now I'm off to run a few miles to burn off these calories.  Not.