This post is all about Palo, the Disney Magic's only fee-added restaurant; Palo is an adults-only venue.  At the time I sailed (late March, 2015), the brunch fee was $25 per person, but it was increased to $30 recently..  The decor is supposed to be inspired by Venice, and the food Italian, which I suppose is the case if you go for dinner.  We did not go for dinner, we went for brunch, and I'm glad we did.  The food was superb, and the variety was impressive.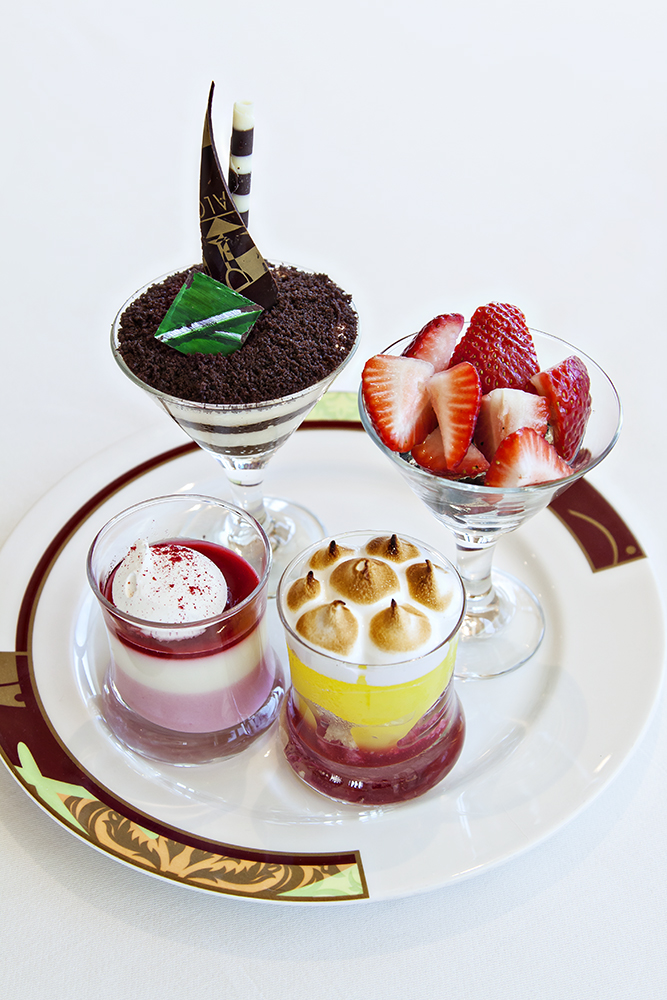 Initially, you have the option to make Palo reservations shortly after you book your cruise.  We did not do that because I wasn't sure about the timing, so by the time the cruise was a couple of days away I checked availability again and it was all gone.  Brunch only takes place on sea days, of which this sailing had two, so reservations do go fast.  I had given up on the idea when a friend told me that when her family went on the Magic, they didn't have reservations at the time of boarding but were able to make them once they boarded the ship.  I decided that we would try that route, and as soon as we got on board and left our thins in our cabin, we went to see if we could still get a reservation.  The reservations agent is inside Lumiere's until about an hour before the sailing time, check your schedule from your cabin just to make sure.  They didn't have anything left for the first sea day, but they did have 11am  on the second sea day so we were able to book it then.  While I don't recommend waiting until the absolute last minute like I did, if you do find yourself inspired to try brunch but didn't make a reservation ahead of embarkation, there may still be a chance.
So, on to the food.  Brunch, and I can only speak for brunch, is served buffet style, but there are also a la carte items that you may order from your waitress.  The brunch fee includes one alcoholic drink.  There are all sorts of foods, from the good old fashioned pastries to charcuterie, lots of seafood, breakfast type items, pasta and more lunch type items, pancakes, desserts, etc.  There is no way you can try everything.  If you like seafood, you'll be in heaven.  There are copious amounts of shrimp several different ways, crab legs, scallops, and even oysters (a la carte).  Go very hungry and expect to be stuffed to the gills by the time you are done.
The service was excellent, and if you are celebrating a special event, they may even go the extra mile and bring a little something special from kitchen.  Our waitress, I can't remember her name for the life of me, was from Estonia.  I visited Estonia over a decade ago, and we talked about this one bar in the Old Town in Tallinn, called then Molly Malone's.  Come think of it, service through the entire ship is top notch, as one would expect from any Disney enterprise.
In a nutshell, the fee is worth it, the food is great, and you'd be missing out if you did not have brunch at Palo during your next Disney Magic cruise.
The next post on the Disney Magic Review series will be about on board entertainment.