After all the blood, sweat, and tears of packing our stuff for the movers, purging, donating furniture, cleaning the house, and all the other things involved in this sort of operation, moving day finally came.  I had initially thought that we'd be done with everything, including cleaning the house, by early afternoon on Friday.  Our flight to NYC was early on Saturday and I wanted to get a manicure, pedicure, etc. before we left.  Wishful thinking! We packed right up until Friday evening, and even then, took stuff to the hotel room and packed (and shuffled things around) some more. In the process, we lost The Monkey's beloved stuffed monkey, but I'm happy to say she was found safe and sound in the hotel room, despite the fact that we turned that place inside out looking, and she's NYC bound in the mail.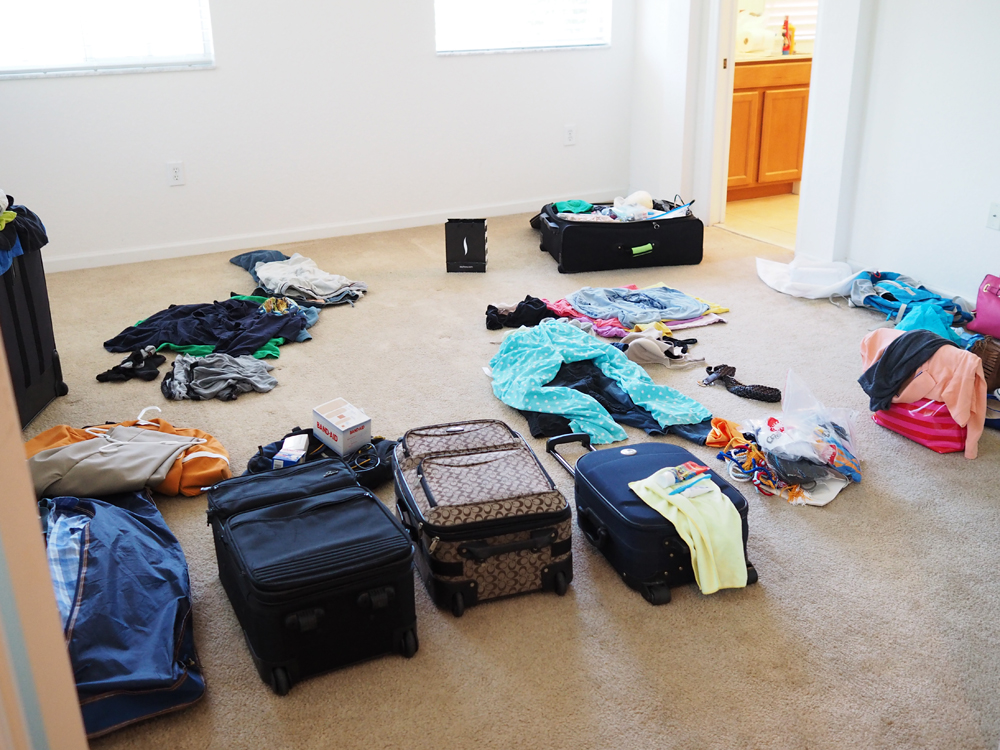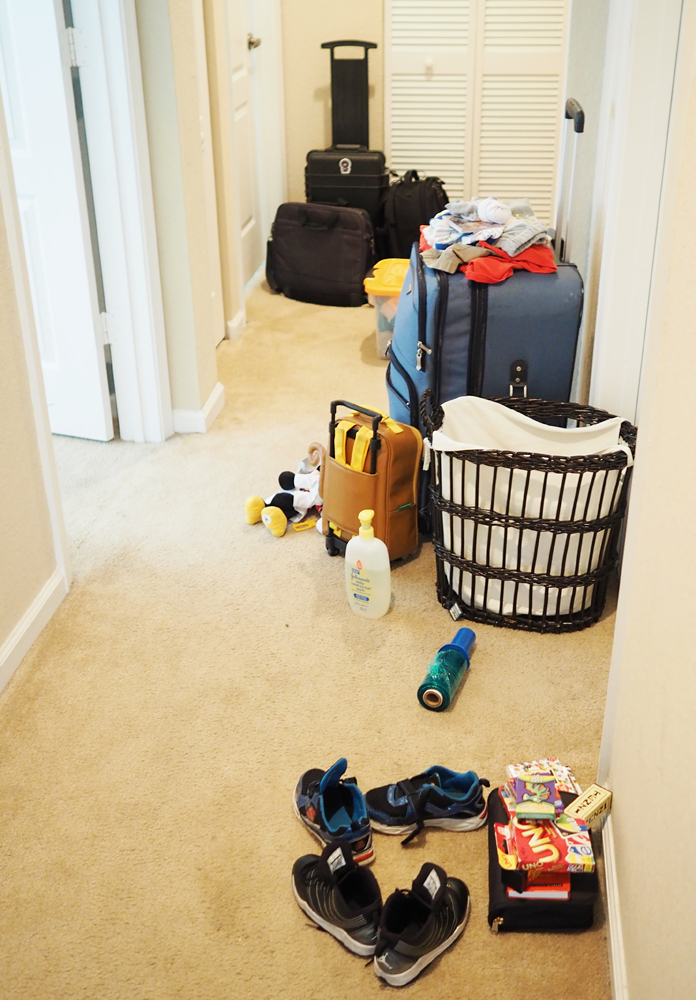 We had a total of 13 bags, including carry-ons. That's a pretty insane number of bags for two adults to move around.  Thank goodness for curbside check in at the airport!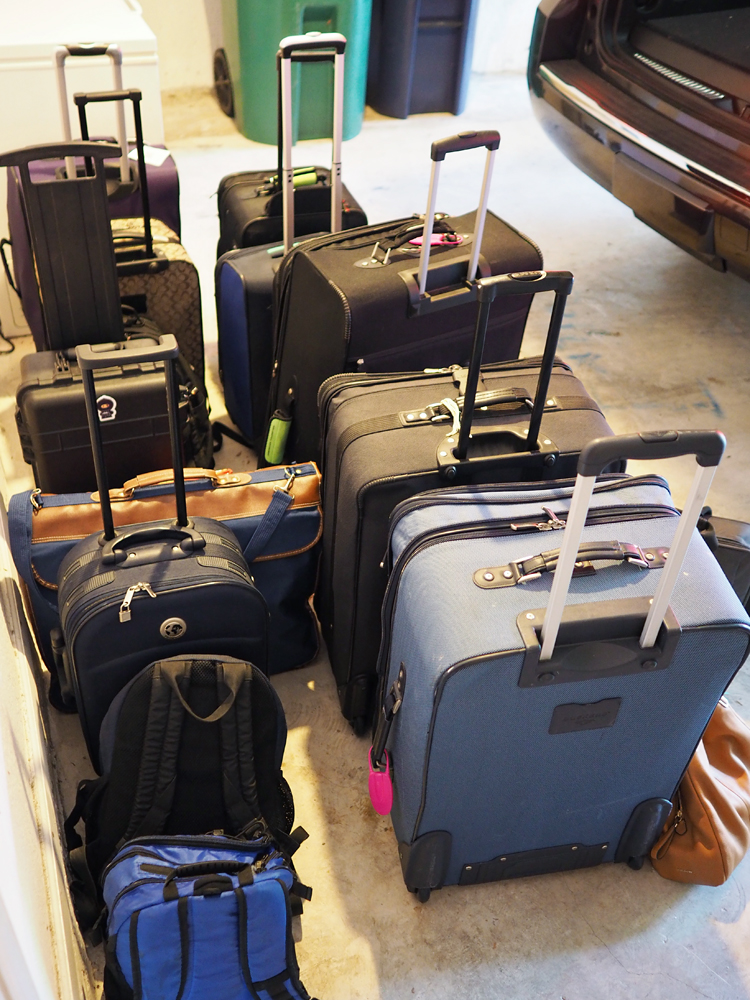 Our house was empty so we had to get a hotel from Thursday to Saturday.  I didn't sleep a wink, and I actually didn't sleep for the last few days we were in Miami.  It was partly nerves, and partly the rock hard bed in the hotel.  Then to add insult to injury, the place where we are staying in NYC until we find an apartment has even harder beds, so I didn't sleep the first night here either.  By the second night in NYC though I hadn't slept in days and I was so tired that I slept like a rock.
The flight was pretty uneventful, except the pilot invited The Monkey to the cockpit before take taxiing. It was pretty cool, actually.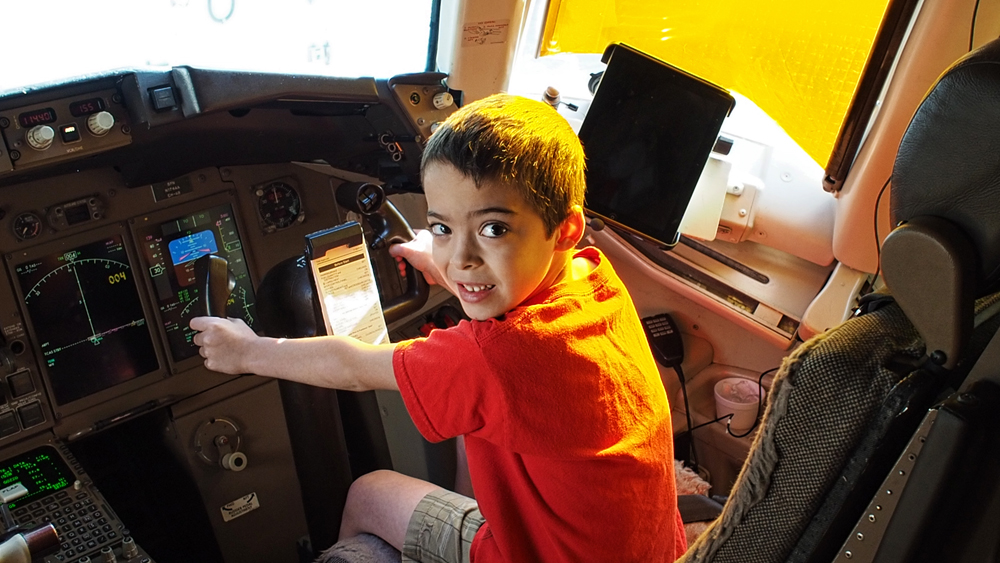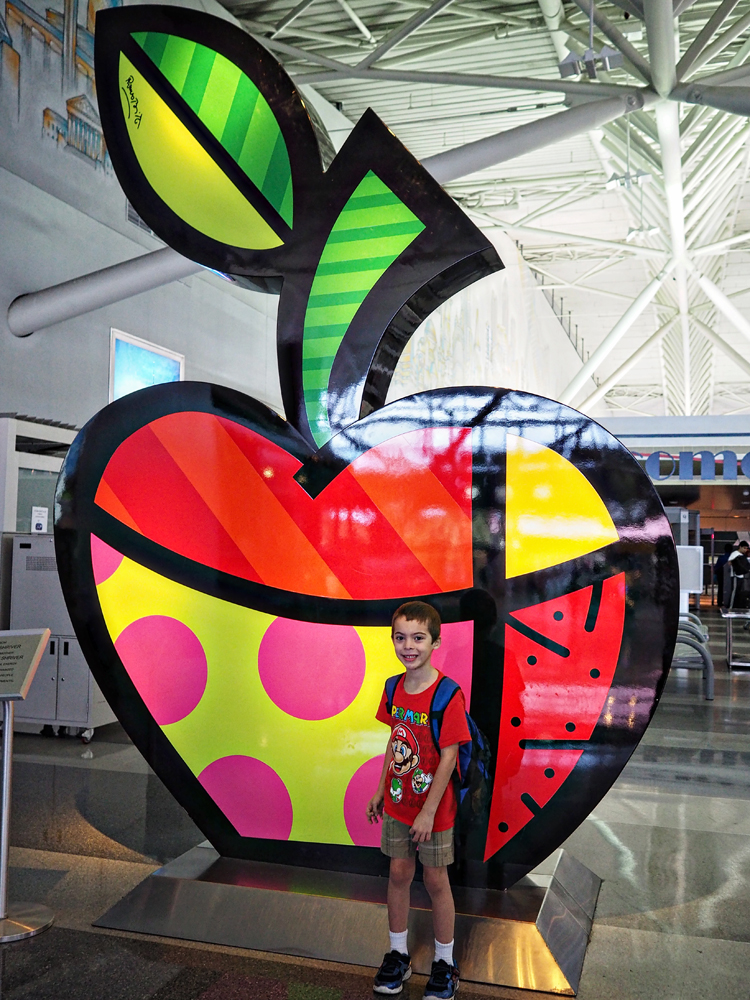 And of course, our first meal in NYC was pizza.  It was delicious!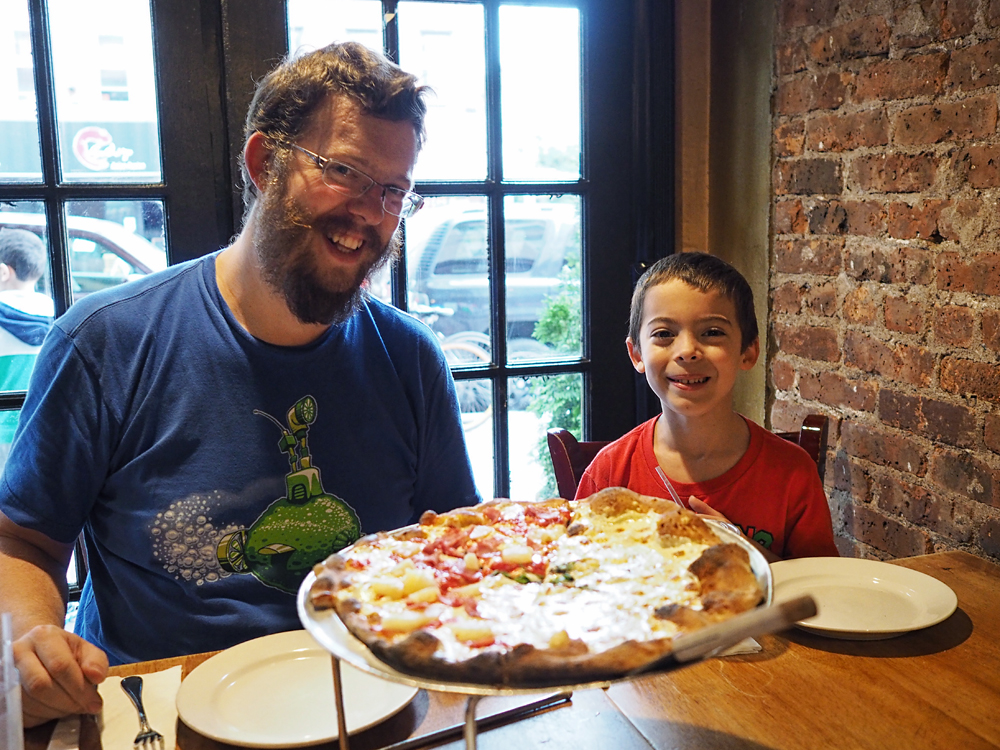 Now we are busy looking for an apartment.  We have seen several places around Manhattan and Brooklyn but we still can't figure out where we want to be all things considered, but it looks like Brooklyn is winning (despite my life-long dream of living in Manhattan).
Stay tuned to see how the apartment hunt develops!