A month or so ago I read that the long established FAO Schwarz, New York City's iconic toy store and the oldest toy store in the United States, was scheduled to close its doors on July 15th.  Something about not being able to keep up with the skyrocketing rent of their 5th avenue location.  My first thought was "oh, no!", immediately followed by "at least it will be open long enough for me to take The Monkey before it closes!"  So, on the first down time we had in NYC, that's exactly what I did.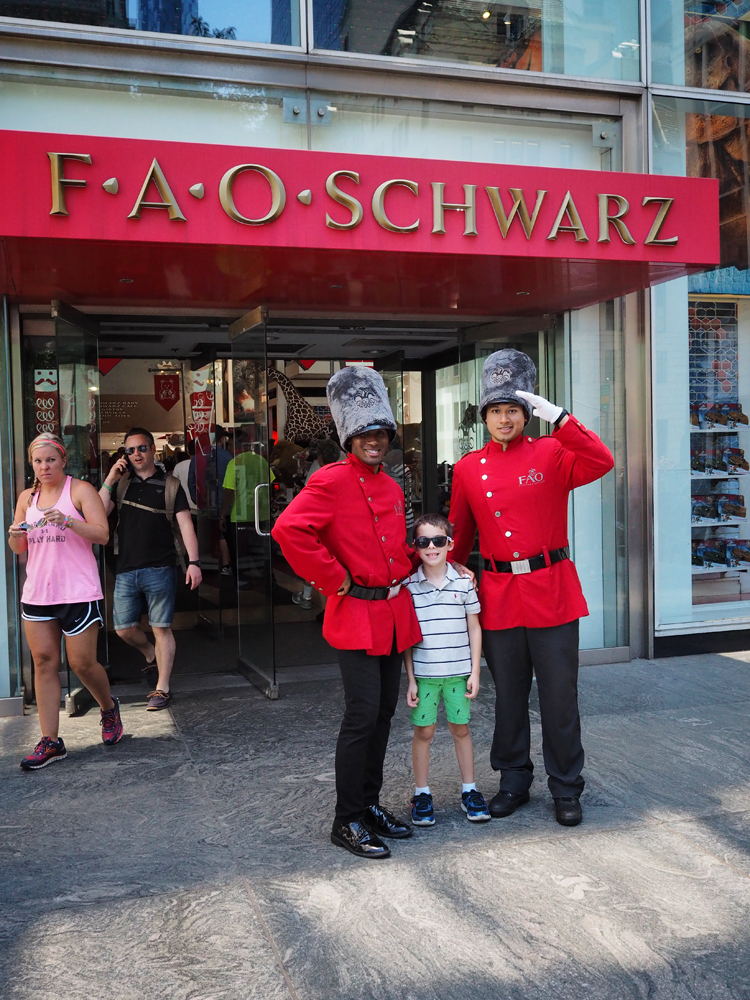 He knew we were going to a toy store, and he knew it was special, but he was not prepared for the awesomeness that is FAO Schwarz.  I swear, that first reaction walking in shown in the video was not staged, he awestruck.
We walked around the store a bit; he wanted to see everything and buy everything, as one does in such places.  He was a hesitant about going on the giant piano but once he was on it he loved it.  I'm glad he had a chance to see it.  When I told him the store was closing forever, he was heartbroken.