I love cookbooks (duh) and I love lemon, so when I first saw this little book called The Lemon Cookbook, I knew I'd be getting it sooner or later. So, I put it in my Amazon wishlist, and then kept sporadically adding it to my cart, then saving for later when I actually made a purchase.  A couple of weeks ago I made a large order for house stuff and snuck the little guy in there. And I do mean little!  It is quite small and thin when compared to most cookbooks, but it is beautiful, and all the recipes sound amazing.
It is from this book that this recipe for lemon-infused olive oil comes.  I rarely make condiments, as it were, but I was drawn to this recipe right away.  I cook with olive oil quite a bit so it is nice to have a little special something readily available for an extra punch. Do use the highest quality olive oil you can find and afford, especially if you will be using it to dress salads, drizzle on vegetables, etc.  It makes a difference!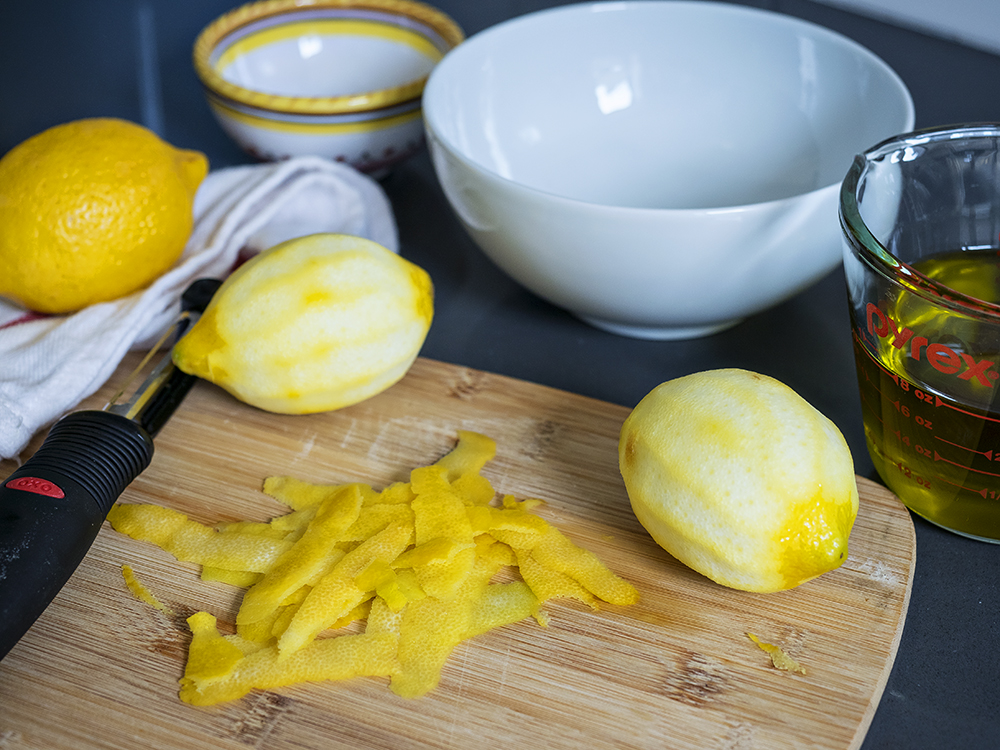 Lemon-Infused Olive Oil
2 medium lemons
1 tsp fine sea salt
1 cup extra-virgin olive oil
Using a vegetable peeler, remove the peel from the lemons, cutting away any pith remaining on the peel.  Set the fruit aside for another use.  You should have approximately 1/4 cup peels.  Add the peels to a large mortar or nonreactive bowl. Sprinkle the peels with the salt and, using a pestle, muddler, or the back of a wooden spoon, rub the peels with the salt until it [the salt] dissolves.  Add one-fourth of the oil and gently muddle the peels with the oil for 1 minute, or until the oils is very aromatic.  Add the rest of the oil, stir, and cover the mortar loosely with plastic wrap.  Allow the oil to infuse at room temperature for 3 days before straining it into a clean, dry glass jar.  Store it in the refrigerator or a cool, dark cupboard up to 6 months.
Easy!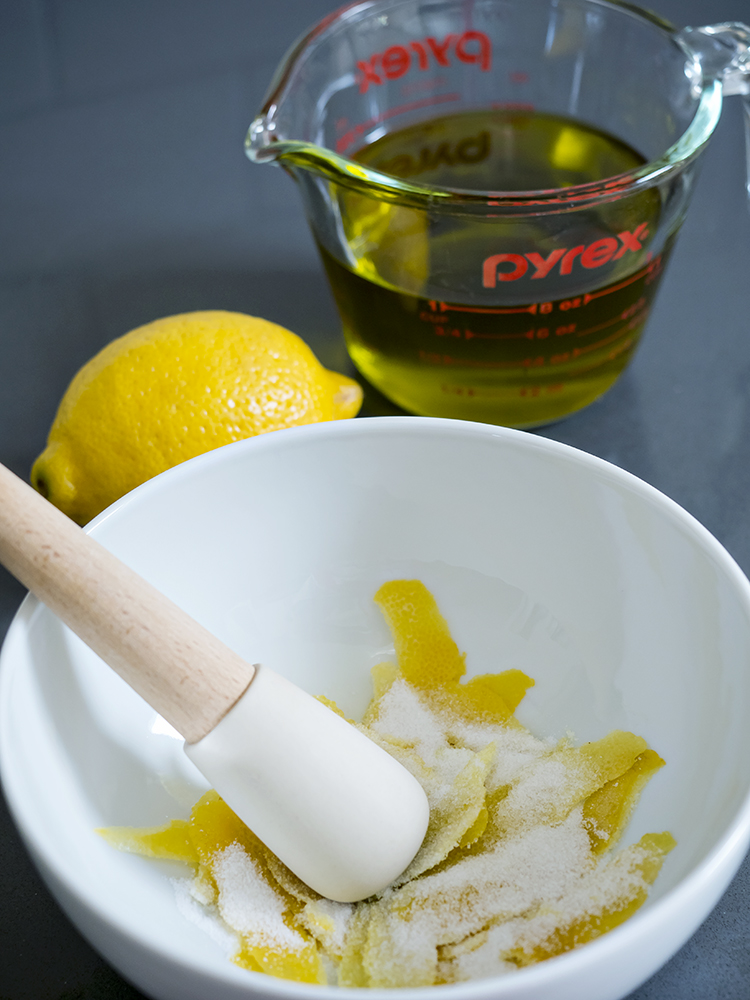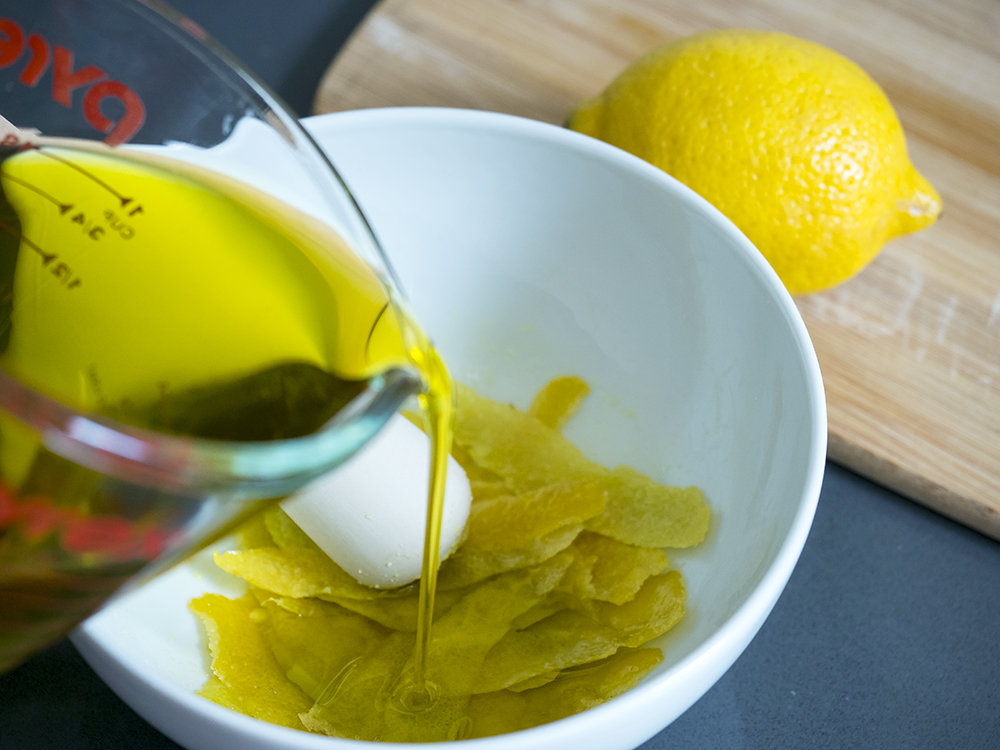 You should use organic lemons if you can as they don't have a waxy cover like conventional ones do.  If you can't find them, wash the conventional lemons under the hottest tap water you can handle and scrub them well to dry them.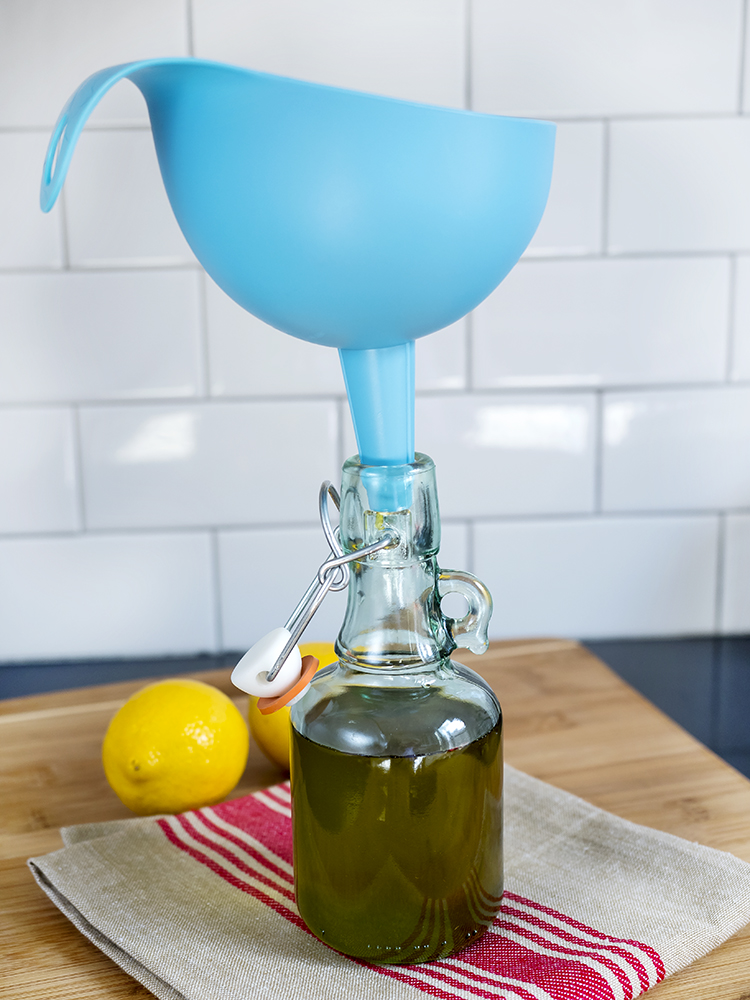 I found my little glass bottle at Home Goods. it is very cute, I think, and practical.  The lid is fully functional and leak proof. I've found similar ones at Marshall's and TJMaxx in the past. If you can find anything similar, a mason jar will do. Then again, what CAN'T you do with a mason jar?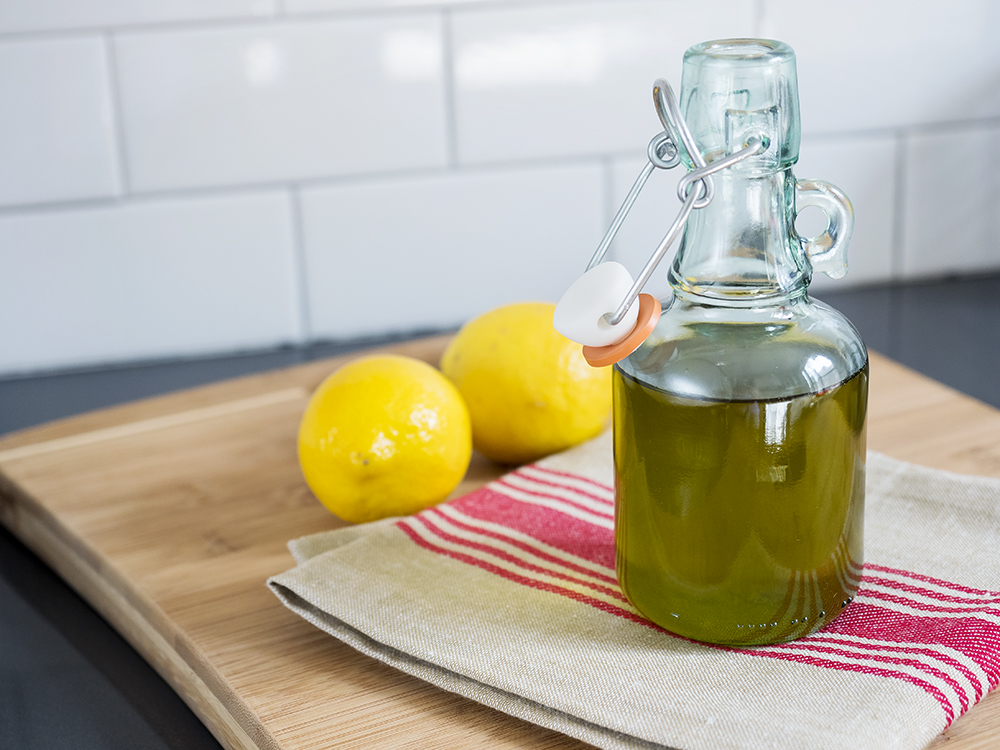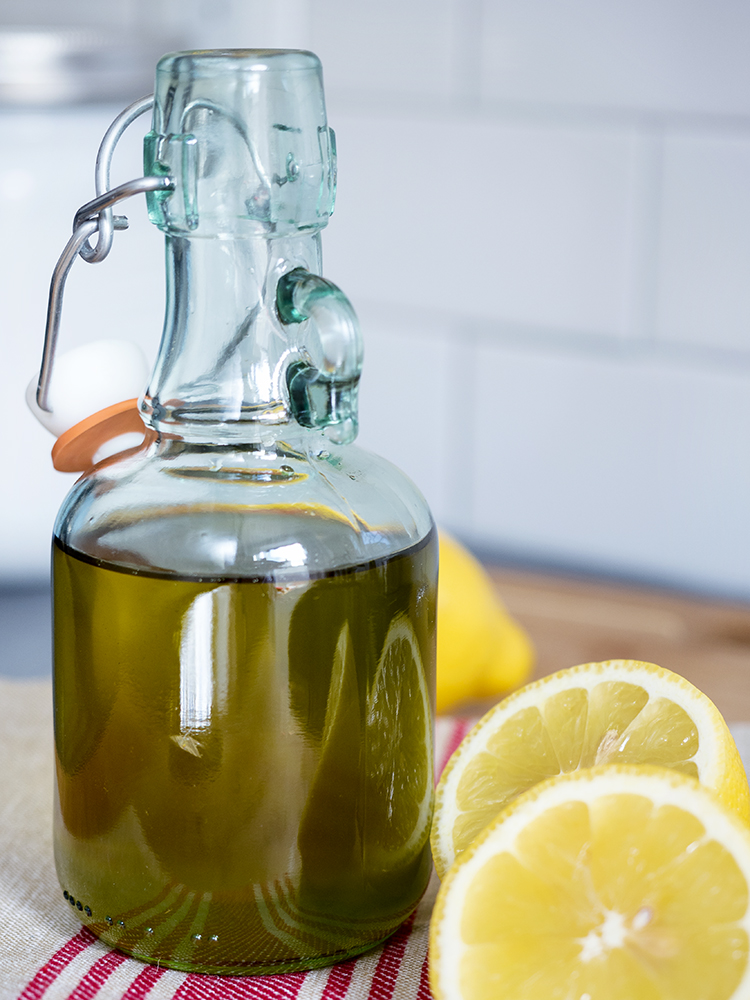 Now go forth and oil all the foods!