Today was the first day of school for me!!!!!!
After the agony of applying to schools and waiting for a decision, planning a cross-country move, actually moving, settling in, etc, this day finally came.  It still doesn't feel real, it hasn't really registered yet.  I guess it will register when my first deadline comes (which is pretty soon).  The day went swimmingly, despite my constant and pervasive feeling that I was, and am, utterly unprepared to take on something of this scale.  I hear I'm not alone in feeling that way; it's know as Impostor Syndrome.  It doesn't help that the vast majority of the members of my cohort have masters degrees, some multiple, have taught, seem to have pretty concrete ideas about what to write about in their dissertation and seem to be generally far more prepared as far as their academic background for this.
But while I have a long time to worry about this, and to doubt myself plenty, the first day is done and filed under success.  And, as one of my processors told me, "[I'll] never have [my] first day/class in grad school again. DONE."
For funsies this morning, and following the footsteps of all those elementary age kids who started school in the last week (I will not be outdone by them!), I decided to take this picture.  Enjoy!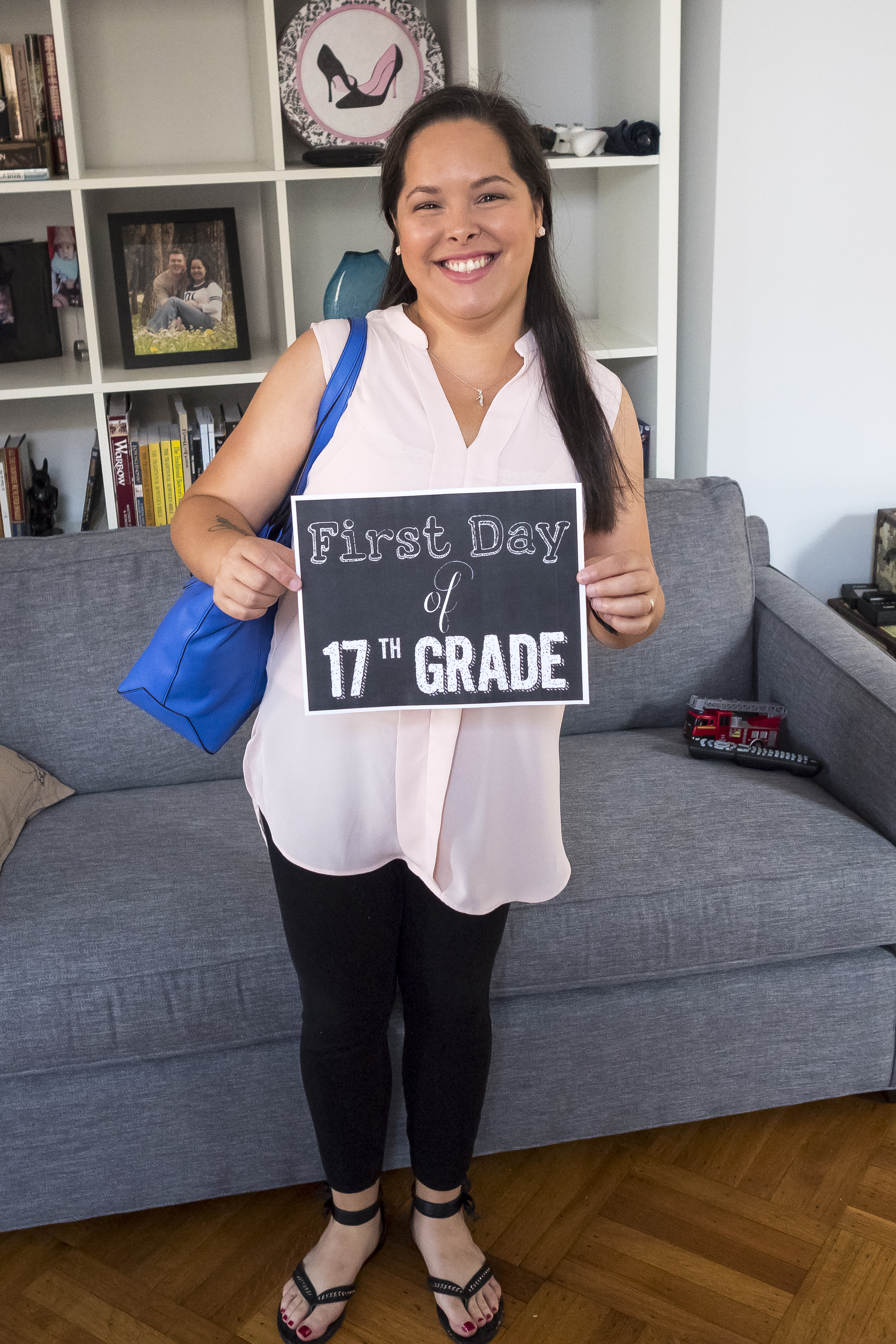 PS.  If you haven't already subscribed to my YouTube channel, go do it now!  I'm attempting weekly vlogs where I can be more talkative than here.  Besides, don't you want to know what I sound like? (Like an idiot, of course).