One of the perks of living in New York City is that sometimes you get to do things that would be impossible almost anywhere else, like meet world renowned shoe designer Manolo Blahnik.  This is something I probably would have never been able to do in Miami, no matter how happening people may think Miami is these days.
This past Thursday Blahnik was at THE Saks Fifth Avenue, on Fifth Avenue, as part of a series of events in celebration of the opening of his permanent boutique in the iconic department store.  I headed there after class because this scenario, at least the one where I got to meet him and he signed a pair of shoes for me had been on my bucket list for a decade.  As expected, the event was packed, but it was worth it; there was champagne, cookies, macarons, etc., and I wouldn't have expected any less from such a prominent figure and event.  I covered the details on this week's vlog over on my YouTube channel so I won't go into detail here, but suffice to say that I had the time of my life.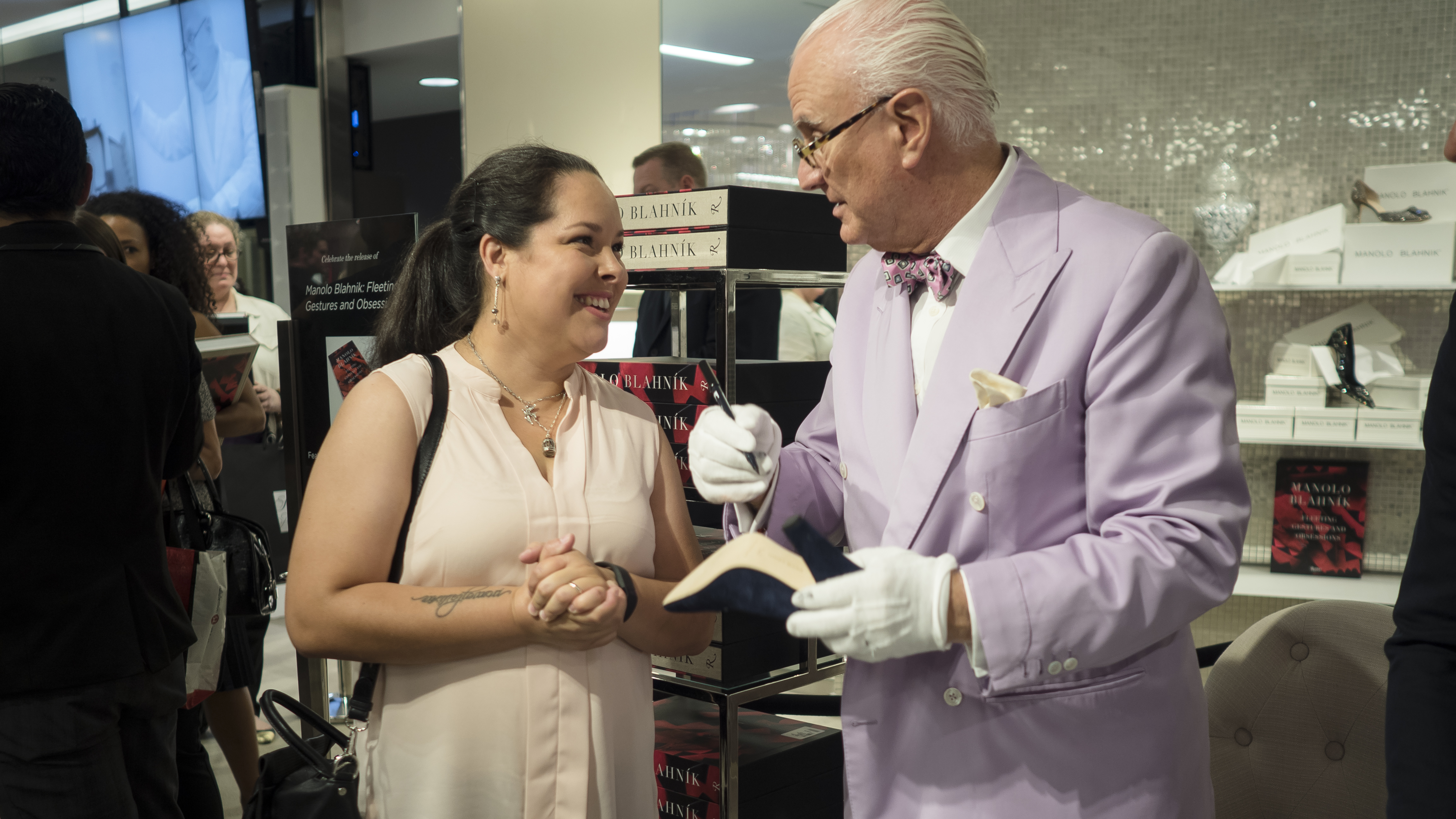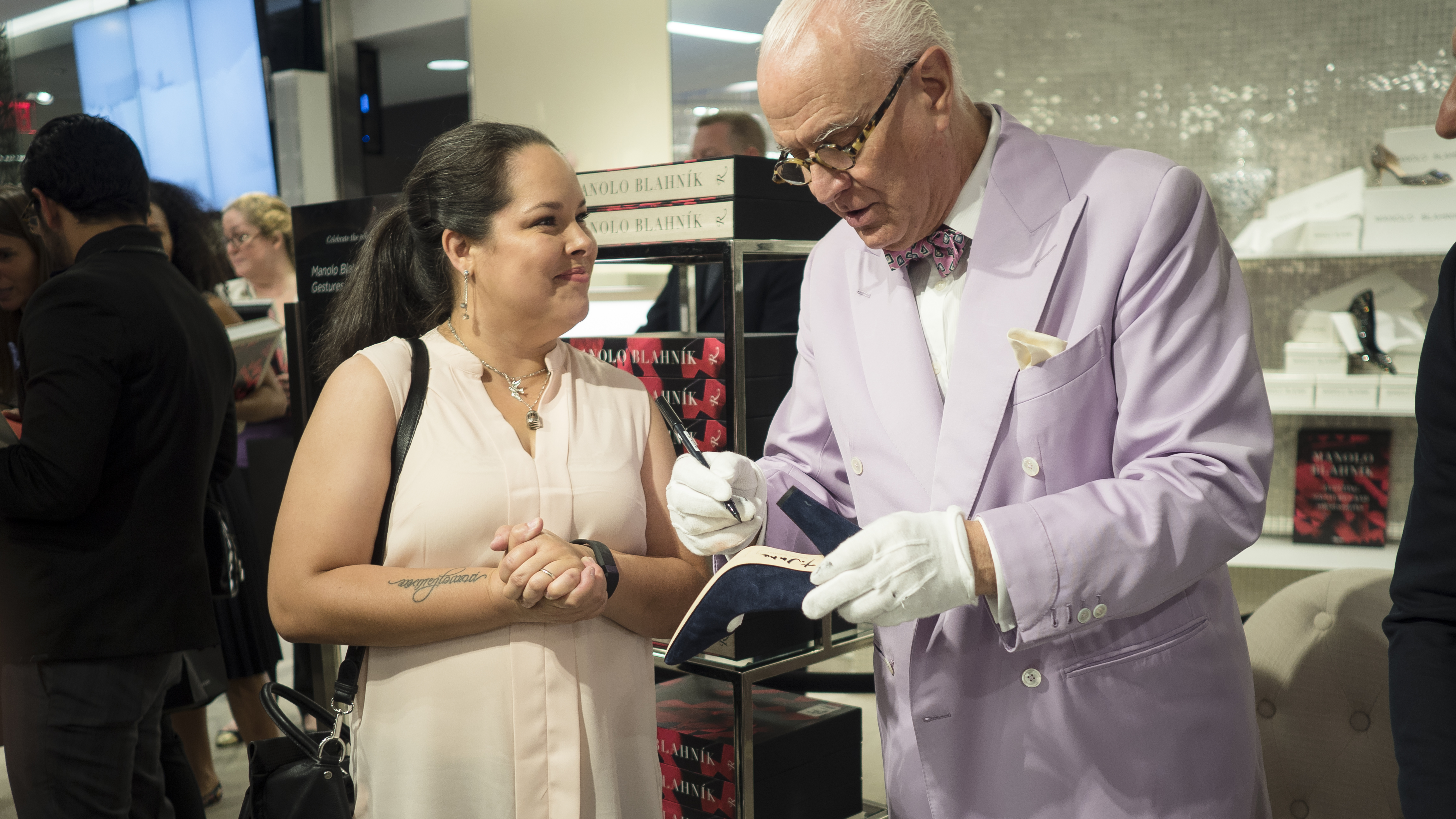 This is the first pair of Manolos that I get signed by him specifically for me, but it is not the first pair of signed Manolos I get.  About 9 years ago I bought my very first pair of Manolos on ebay for a bargain.  They were new and I paid something like £79, which at the time was about $140.  The shoes were beautiful, but I was so disheartened when they arrived because they had writing on the sole. I thought about it for a few days and I was ready to contact the seller and explain that I wanted to return the shoes because they had graffiti on the soles and I wasn't happy with that. Then something clicked in my head; what if this isn't just random graffiti and it's actually an autograph? I mean, it did look like an M and a B.  I did some online sleuthing and alas, it turned out to be Mr. Blahnik's autograph.  So not only did I get a bargain when I bought the shoes, it was doubly so because they were signed by the designer.  Needless to say, I did not return the shoes, I still have them, have worn them, and the signature is still there.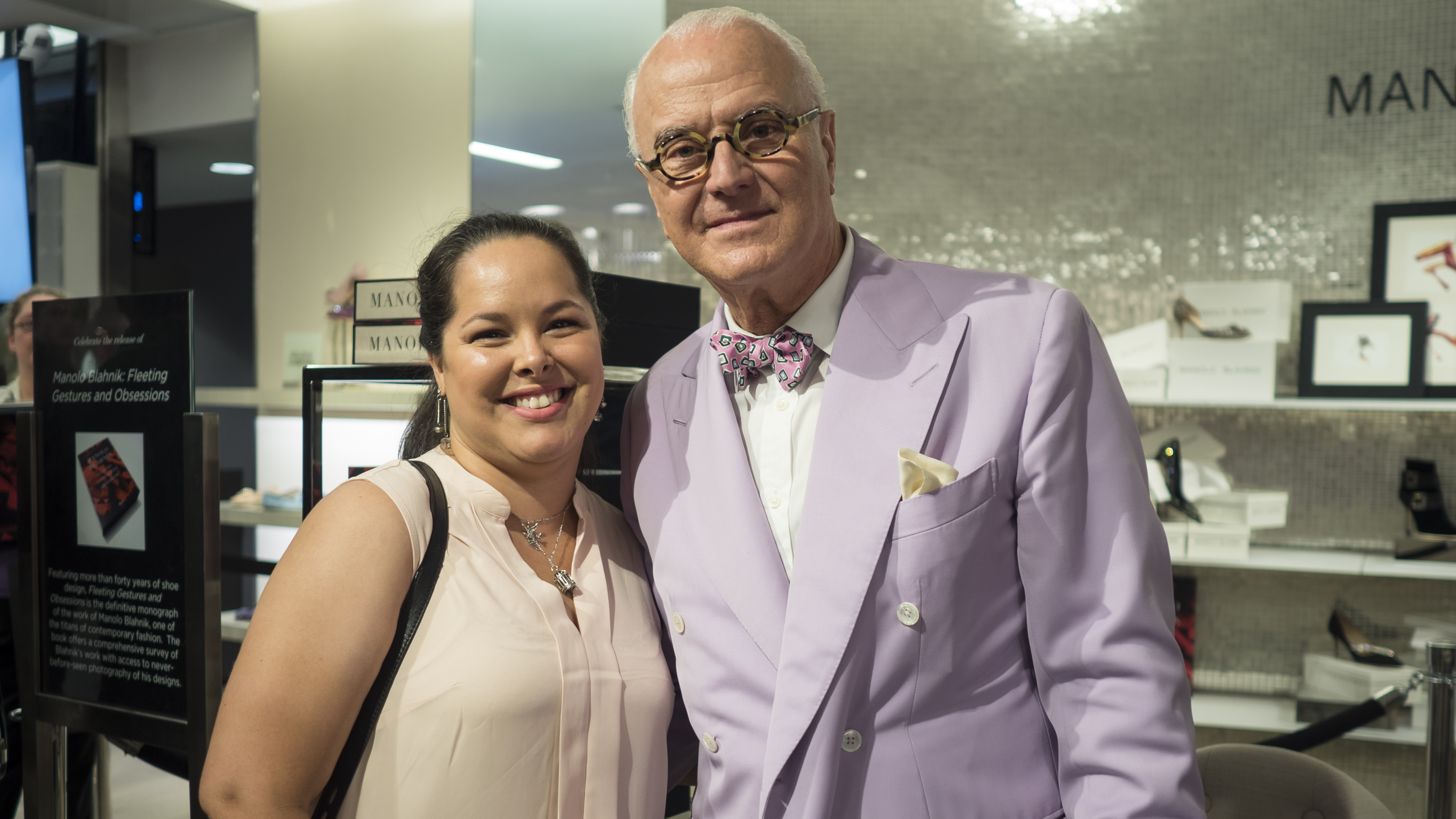 I'm over the moon with the entire experience I had at the signing, and I don't think it's one that will be repeated, but at least I can say I met and had a conversation with one of the most iconic and loved designers in the history of fashion.  And he was even cool and down to earth.