Contents of the box in detail.  Descriptions as per Try The World:
Oleum Hispania: Extra virgin olive oil. Located in Córdoba, a region that is internationally recognized for producing high quality olive oil, Oleum Hispania harvests ripe olives grown in high-altitude orchards before grinding them at cold temperatures just hours after harvest.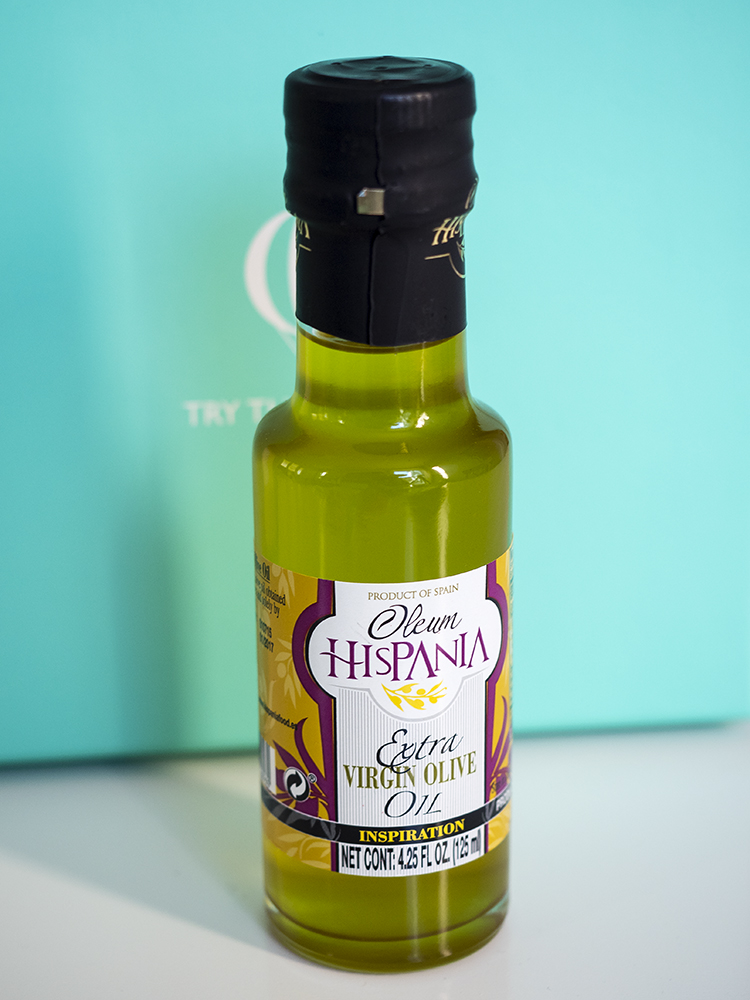 El Avión, paprika: Paprika is a primary ingredient in many of Spain's best-known dishes, including vegetable or seafood paella and patatas bravas.  El Avión makes this one, packaged in collectible vintage tins, with ripe peppers to maintain the spice's bright color and flavor.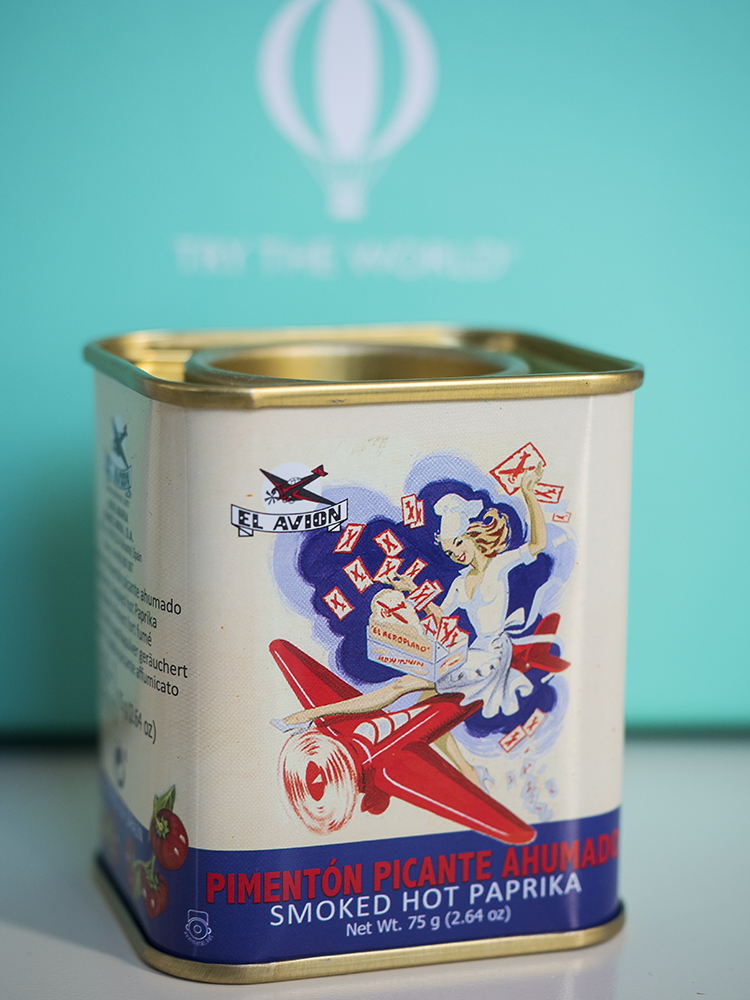 P. Listo, floral jams (rose petals in my box): These delicate preserves are made using artisanal production techniques with ingredients grown on the company's family farm in southeastern Spain.  They are delicious with toast and served with cheese or tea.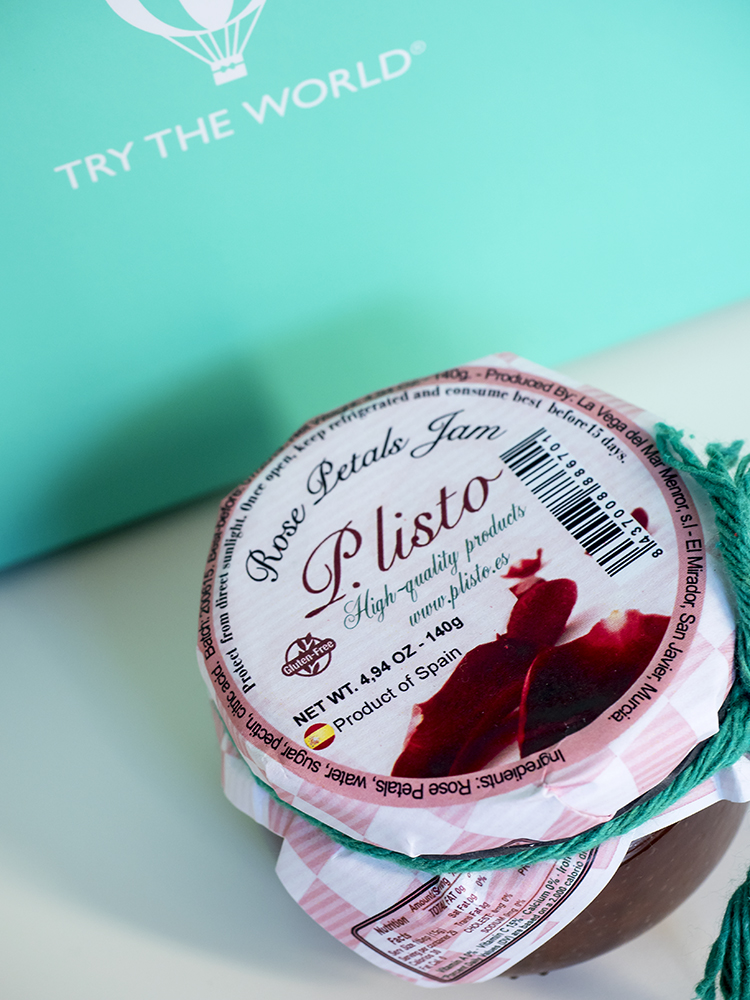 Ines Rosales, cortadillo citrus crumble cakes: A cortadillo is a traditional Spanish pastry flavored with cinnamon and lemon and filled with a cider jam.  These crumble cakes continue to be made by hand according to a recipe that was developed 100 years ago.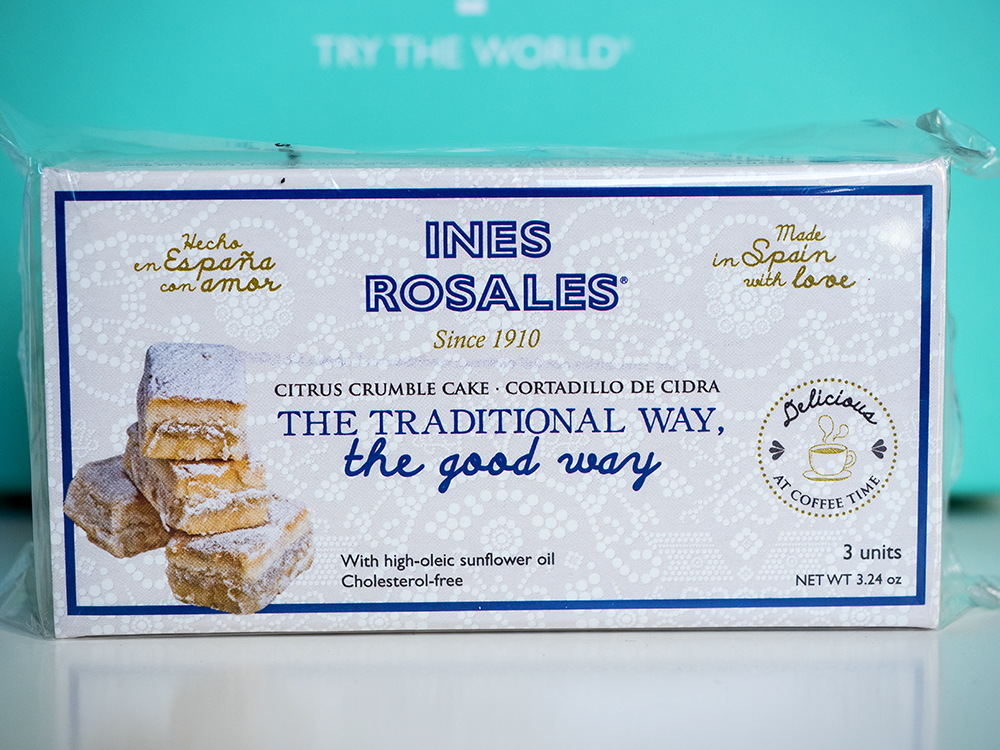 Espinaler, canned white tuna: A family company dedicated to the quality of their products.  Espinaler obtains bonito del norte, or white tuna, from tropical and subtropical waters around the world.  It's delicious over crostini, tossed in a salad, or mixed into warm rice dishes.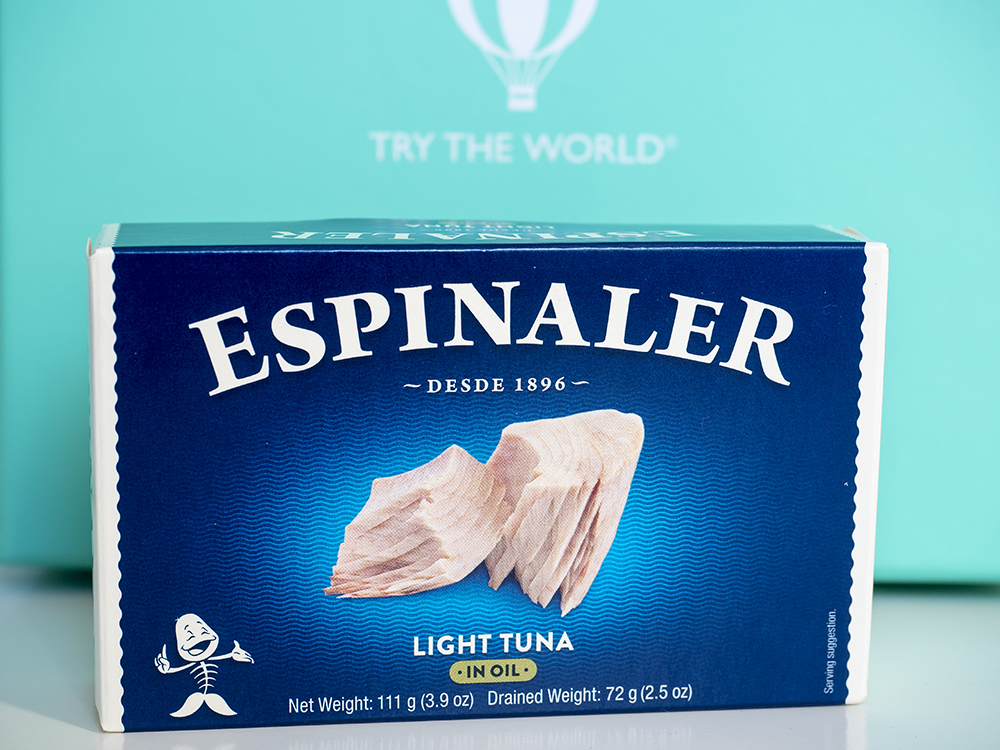 El Navarrico, salsa tumaca con ajo: Made with ripe tomatoes, olive oil, fresh garlic, and salt, this tomato sauce is delicious spread over toast or served as a dip.  See the recipe for Pan con Tomate in your culture guide to make a delicious tapa (or Catalonian breakfast) with the sauce.
El Almendro, turrón: Since 1883, El Almendro has been producing turrón, a popular holiday candy, with raw ingredients and traditional craftsmanship.  This one, made with crushed almonds, is crunchy and slightly sweet — a perfect pairing for coffee or tea.