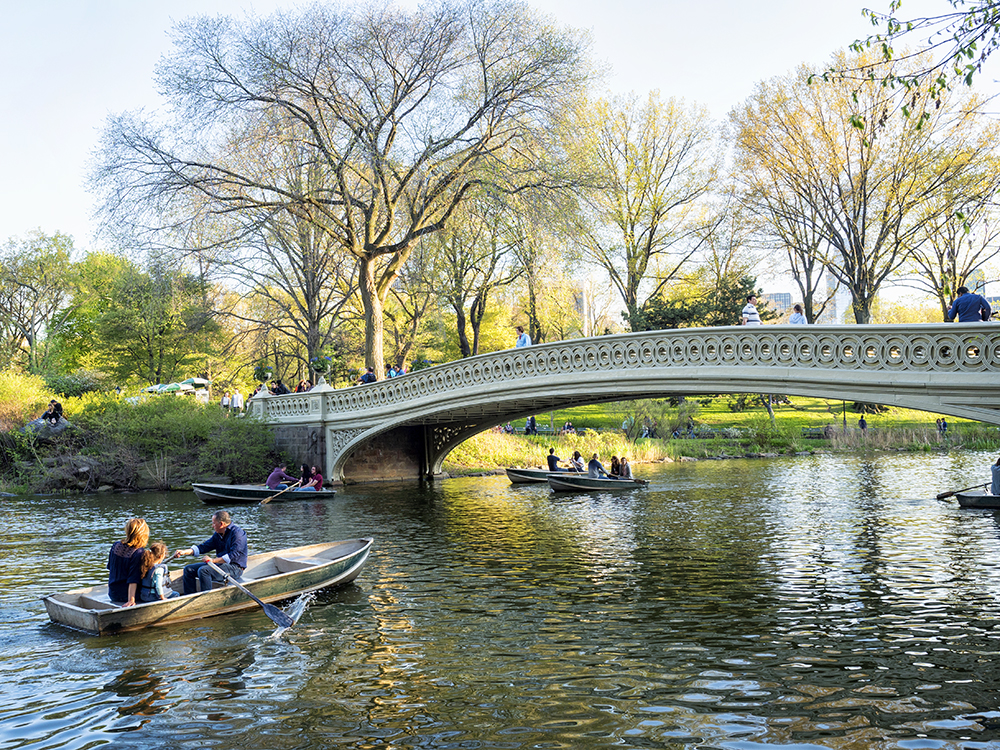 On Saturday I was feeling like taking some sunset pictures in Central Park so I gathered my stuff, and my family, and off we went.  I have lived in New York City for 10 months now and visited twice before moving here, but this was my first real wander around the park.  It was also only my second time in the park; the first time I took my son to the summer amusement park and we went straight there without any diversion. This time the heat was not oppressive like it was during the summer.  Spring in New York City, I have to say, is wonderful.  The trees are green again, many are blooming beautifully, like a scene out of a travel magazine, and the weather is pleasantly cool.
We took the subway to 72nd street and entered the park through Terrace Drive, then walked to the Bethesda Arcade, Bethesda Terrace and Bethesda Fountain.  After some photos, and to avoid the hordes, we crossed the lake through the Bow Bridge,and worked our way around to the Loeb Boathouse.  From there, we headed towards the Hans Christian Andersen statue and the Model Boat Sailing pond.  The sun was setting, and we still had plenty of energy so we walked down 5th Avenue to Midtown and had dinner at a French restaurant there.
Unfortunately, I did not pick a very good sunset photo spot in the park so I did not get the images I was after, but I managed to get some good photos nonetheless.  I am hellbent on Central Park sunset photos though, so I will do some research for the next time.
In the meantime, enjoy these photos!