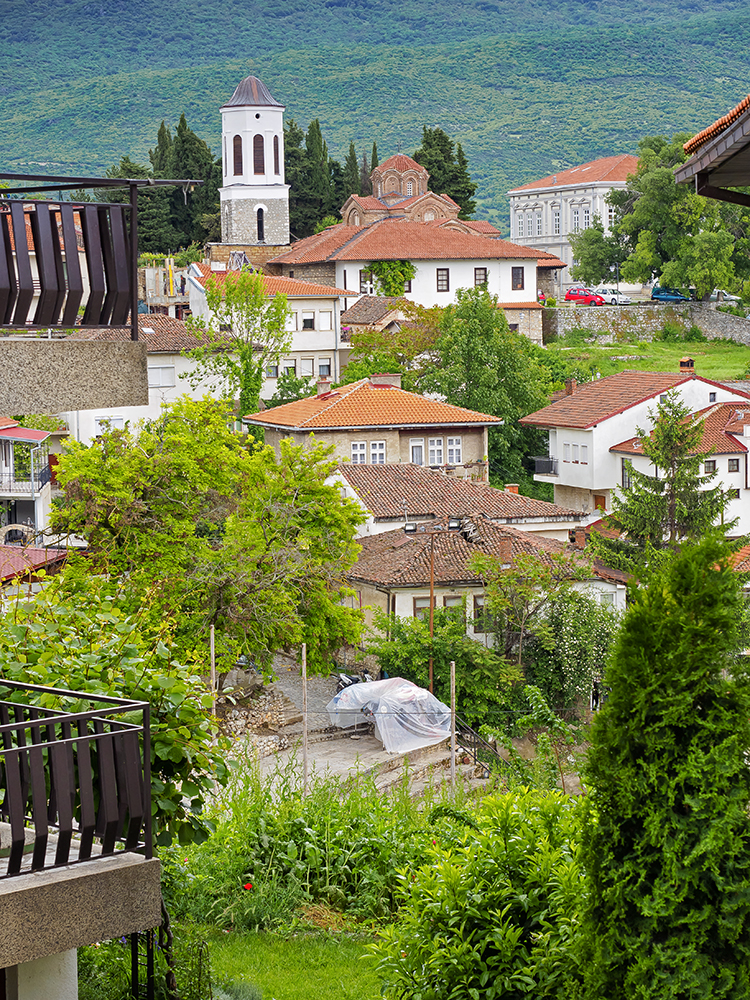 When I decided to go to Macedonia during my Balkans trip I knew that the one place I wanted to visit above all others was Ohrid. I did not know anything about it prior to doing research for the trip but as soon as I saw a photo of it I knew I had to go. I am glad I went.
The town with its narrow, steep streets, alleyways, and stairs is a sight all in itself, but there is so much more to see.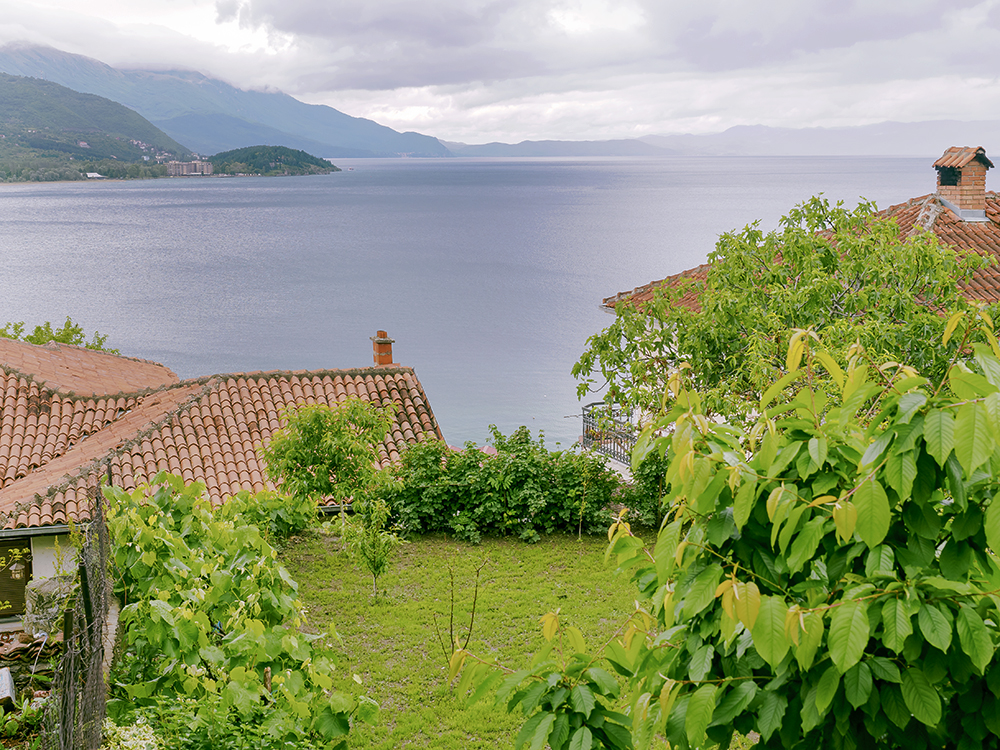 I arrived during a downpour that lasted all day so I spent my first day in Ohrid in the hostel, where I may or may not have been bitten by bed bugs.  I went on a quick walk to get dinner, and got soaked in the process, but otherwise spent the day indoors, playing cards with an American, a German, and an Australian guy in the hostel's common room. We also drank very cheap beer, as one does in the Balkans.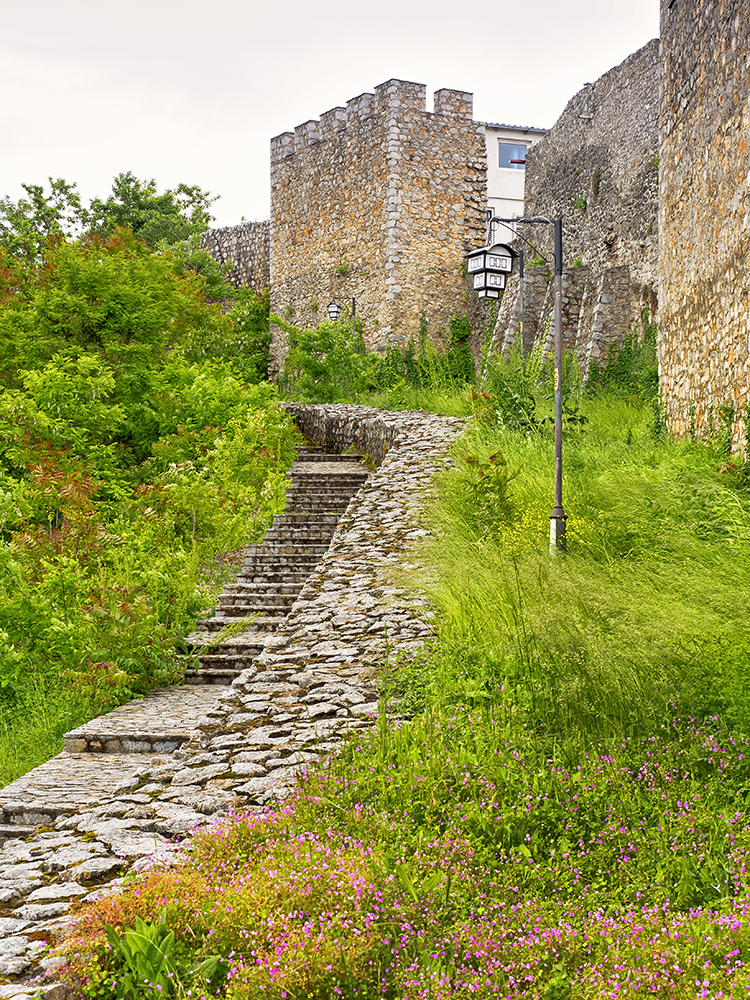 That day we had not one but TWO earthquakes, one was a 4.8 and the other a 4.3 on the Richter scale. I was sitting in my bunk, with my back against the wall, and at first I thought the movement was the wind shaking the building. Of course, I quickly realized that it must take a pretty strong wind to do that. Google confirmed the earthquake.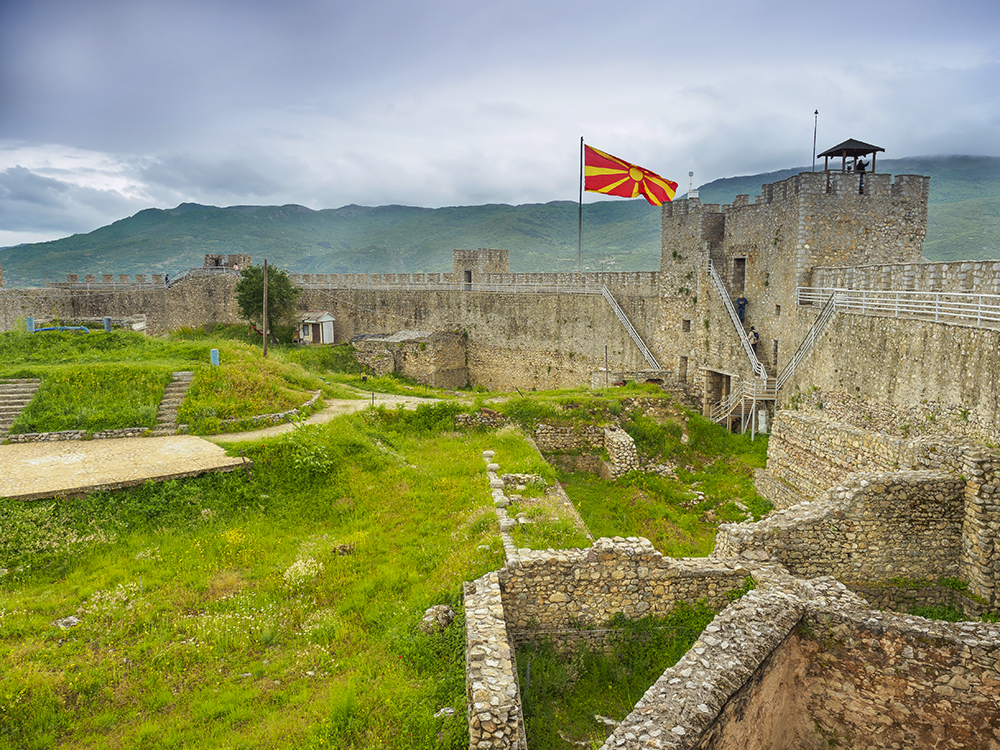 The next day was still overcast, but it was my only full day in Ohrid and I refused to stay indoors and miss out on the beauty that I KNEW was out there, waiting for me to explore. So, I donned my raincoat, splashproof camera and lens, and stepped outside into a setting that looked like it had been plucked from the pages of a medieval fantasy novel, fortress, rampart, battlements, and all.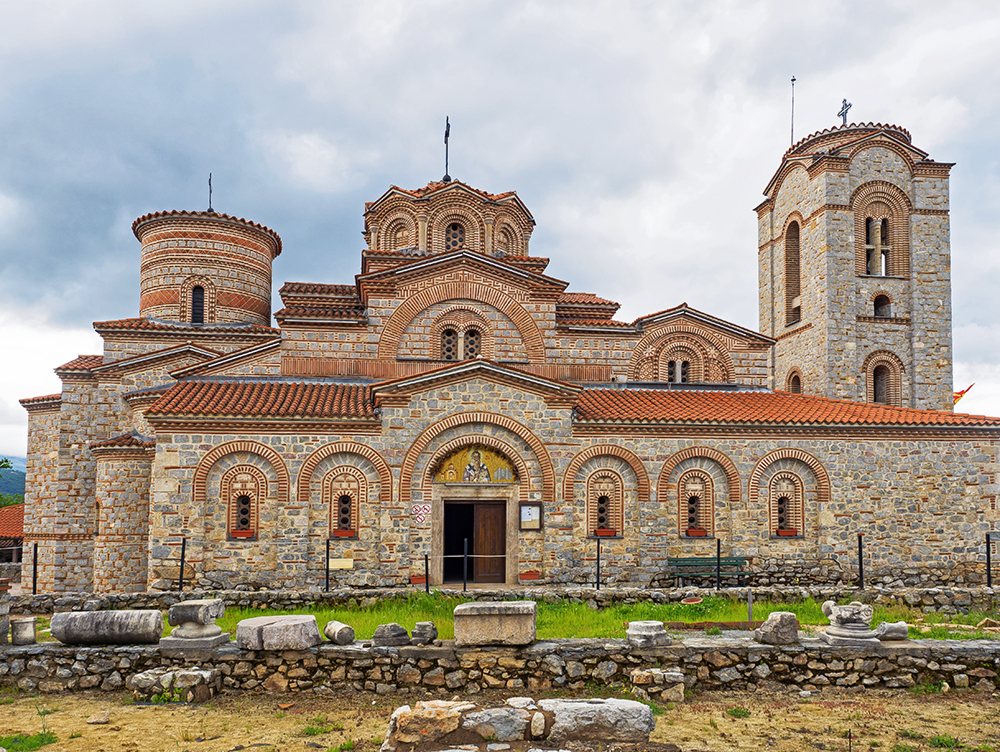 I am glad that I braved the gloomy weather, because although the sky looked menacing all day, only a few small drops fell. Instead, I was rewarded with moody skies that made for very interesting pictures. It was almost like Ohrid knew I adore stormy skies for photographs and it gave me that in addition to its natural and architectural beauty in compensation for the previous day's unrelenting rain. As an added bonus, there were few tourists there (in comparison to other places), which made for an even better experience.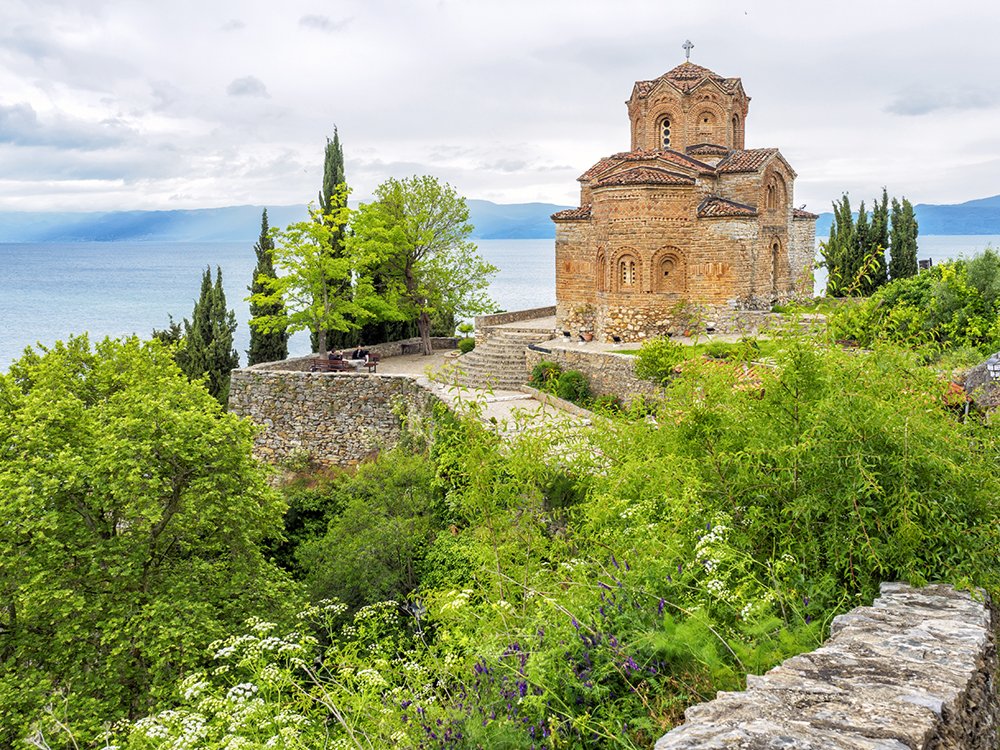 I did not go in the lake, the water was still too cold; nor did I go on a boat ride across the lake, it was too windy. In retrospect, I wish that I had because I missed out on sights like Neum Monastery, and on seeing Ohrid from the water. The silver lining, though, is that there will still be new experiences awaiting the next time I visit wonderful Ohrid. I will just find a different place to stay.
If you want to see more of Ohrid, watch Balkans Vlog #5 on my YouTube channel, and the Macedonia Highlights video.