I have a huge sweet tooth, and my favorite thing to do in the kitchen is bake. I suppose I got that from my parents, who met while studying in pastry school. They never practiced as pastry chefs, but I do have memories of my father making fried pastries and of my mother making pressure cooker cakes in our tiny Cuban apartment, with our tiny Cuban kitchen.
It was natural then that the British foods I would most readily adopt and fall in love with while living in England  were cakes. One of my favorites for its simplicity and taste is Victoria Sponge Cake, also known as Victoria Sandwich.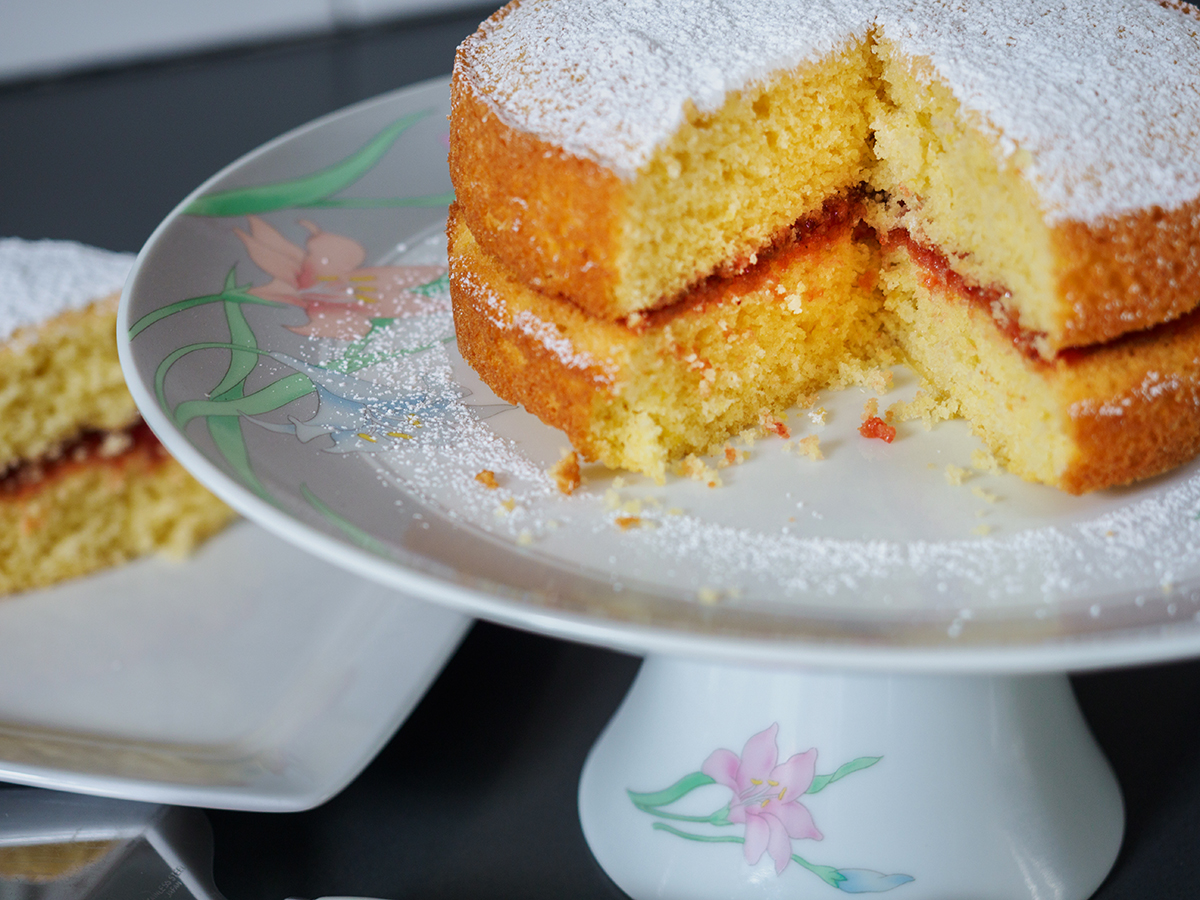 There really is not much to this cake. There is no icing, there is no buttercream, but what there is is a nice balance of sweetness and buttery textures that, quite frankly, I cannot get enough of. And yes, I just ended that sentence with a preposition.
I have tried many versions of this recipe, including one from the 19th century, which was denser but oh so good.
This one is light, and it makes a small cake, which is nice for small families like mine. If I am honest, most times I eat almost the entire cake myself. This time around my son took that dubious honor.
Victoria Sponge Cake
4 ounces (1 stick) of unsalted butter, softened
4 ounces of granulated (regular white) sugar
4 ounces self-rising flour
2 large eggs
1 teaspoon vanilla extract
Strawberry jam
Powder sugar
Preheat the oven to 350°F and place an oven rack in the center of the oven. Line the bottom of two 6″ cake tins with parchment paper and lightly spray the sides with cooking spray.
In a mixer bowl with the paddle attachment, or with a handheld mixer, cream the butter and sugar together until pale in color and fluffy. Add the self-rising flour, eggs, and vanilla extract, and mix until combined.
Divide the batter evenly between the two cake pans and smooth the tops. Bake for approximately 18 minutes, or until a toothpick inserted in the center of the cakes comes out clean.
Remove the cake pans from the oven and let them sit for five minutes, then remove the cakes from the pans and allow them to cool completely on a wire rack.
To assemble, place one cake top down on a plate, cake stand, or serving dish. Spread as much or as little strawberry jam as you want on the top of that cake, then place the other cake right side up on top. Lightly sprinkle with powder sugar and serve.
This cake is traditionally made with strawberry jam, but you can use any jam you want.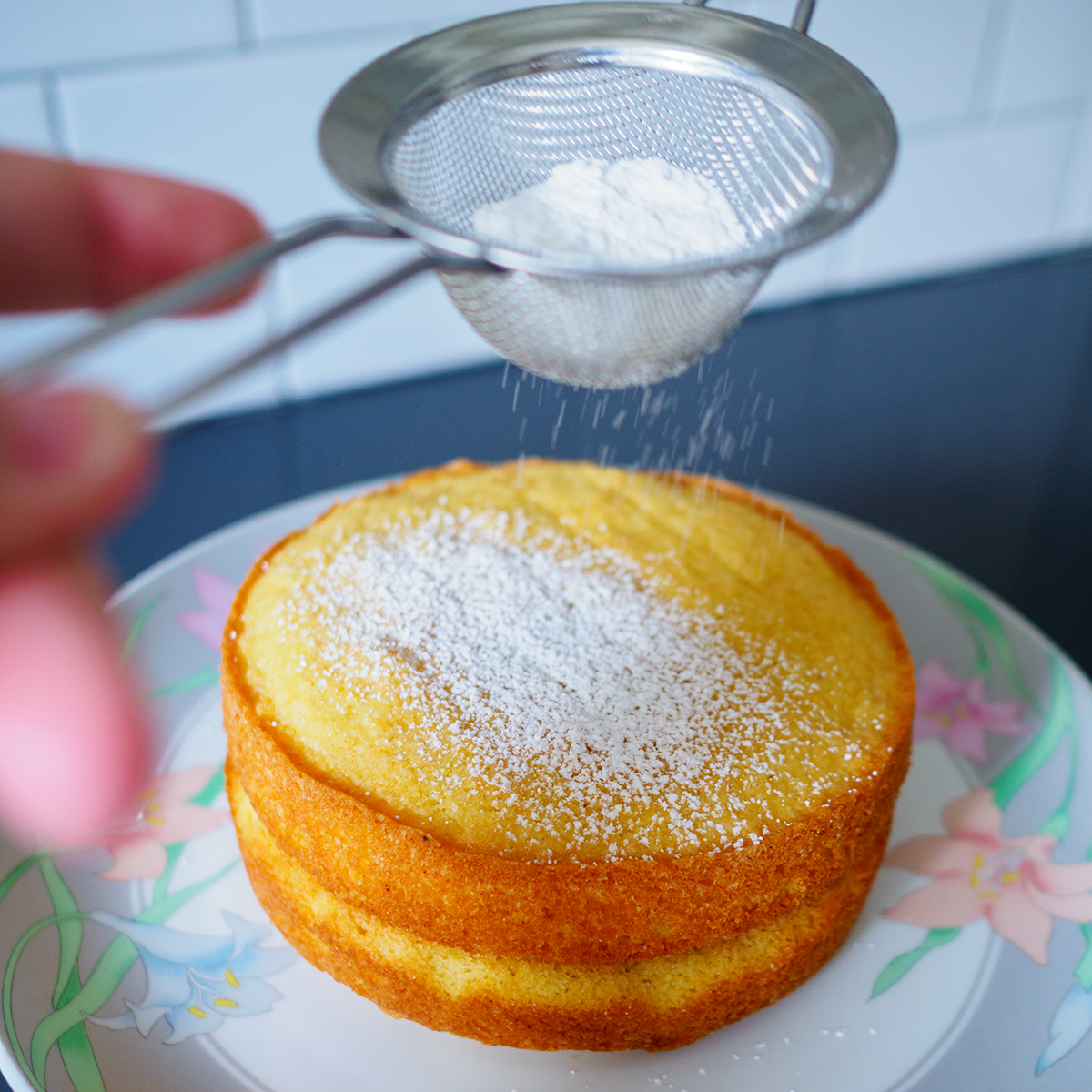 That is it! As far as baking and caking goes, it really could not be simpler.
The best part of this cake, I think, is that it is not sickly sweet like many American style cakes, especially the ones covered in buttercream, can be. And because it does not have any buttercream or any icing, it's a bit healthier. Not that it is healthy, just healthiER.
Enjoy!