I first became interested in making panoramic photos (that is, a wide image assemble together from several individual photographs taken in succession) about 14 years ago. Back then we needed specialty software to stitch the panorama, which I was happy to purchase.
Then, as the years passed and that software stopped being updated and supported by newer machines, I simply stopped making panoramas.
For about 15 years, I used only Adobe Photoshop to process images but I wasn't very adventurous. Then sometime in 2016 I figured out that the Photoshop version I was using had the ability to stitch panoramas.
I can't remember how I figured that out but, boy, am I glad I did!
I made a few panoramas in 2016, but it wasn't really until last year that I took it up in earnest. So I spent 2017 making as many panoramas as I could and it was great. I mean, I live in a city where the views were made for wide panoramas so why not take advantage of it?
I tried different focal lengths, different lenses, I tried shooting in landscape mode, in portrait mode, etc. I experimented quite a bit.
The results were terrible sometimes (haven't mastered the vertical panorama), but all in all, I'm pretty pleased with the results. So much so that I wanted to share a few with you.
These images are made up of anywhere from 5 to 15 individual photos, and with the composite sometimes being as large as 230 megapixels. HUGE. These here are, of course, sized down.
You can click on any image to see a larger version
1. Manhattan from Queens

This was the first panorama of the year. I took it in January and it was SO cold! My son, husband, and I were the only people at the park from which I took the photos. As I was packing up to leave, I realized that from the point where I had taken the photos the Chrysler building was obscured. I was gutted, but the light had gone. Putting this panorama together taught me quite a bit, and it wasn't bad for the first panorama in a LOOOOONG time.
2. Brooklyn Bridge and Lower Manhattan

I made this panorama about 10 days later. Again, it was FREEZING, cloudy, and, if I remember correctly, it snowed a little while I was out. Or rained; maybe it rained. I do remember getting a drop of water or a snowflake on my sensor while changing lenses because there were two spots on the final panorama that I had to heal. Thankfully it was in the sky so no big deal.
3. The US Capitol during the day

Then the months went by because PhD exam prep got the best of me, but I went to DC for work in April and I took the opportunity to do some photography as well. I made this panorama of the US capital in the middle of the afternoon, while the sun was behind a cloud. It was OK, but I MUCH prefer blue hour.
4. The US Capitol During Blue Hour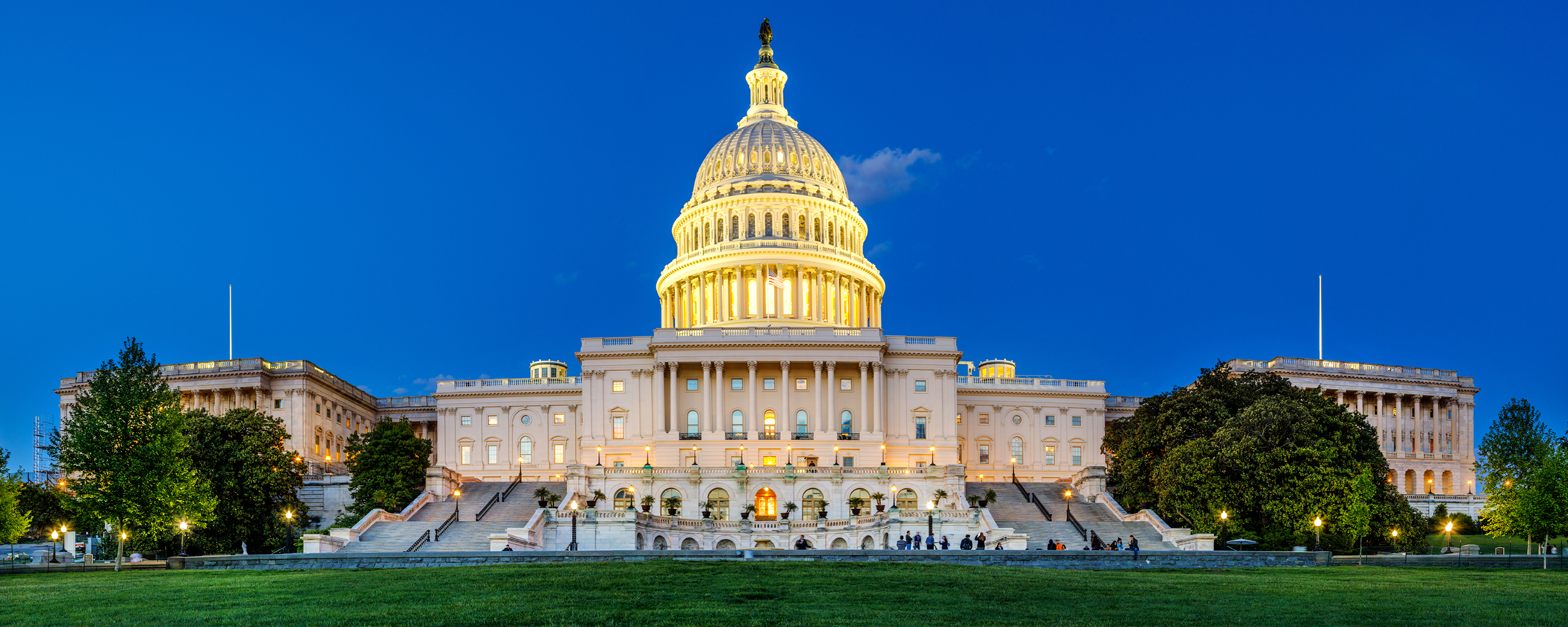 So I went back the next evening and shot it again. It's so nice all light up!
5. Lower Manhattan

Back in my home turf, I decided it was time I made a panorama of Lower Manhattan. This is a very popular spot from which to photograph the Financial District and for a good reason: the view is amazing.
6. The Brooklyn Bridge from the South

While I was there, I decided to move a few hundred feet and turn the camera to make a panorama of the Brooklyn Bridge, the Manhattan Bridge, and Midtown from the south. I have seen a lot of photos of New York, but I don't recall seeing anything like this one. I love it.
7. Mid-Hudson Bridge

I made this panorama while on a day trip with my family to New Paltz, NY. It was a pretty gray day with no light to speak of, but I was determined to make the best of it as far as photography was concerned. It's not like I have the chance to go there any evening.
8. Manhattan from Queens, Take 2

This was a redo for the first panorama. I went back and re-shot everything. This time I made it much wider, it covers down to the Financial District and up to the Queensboro Bridge. I also picked a spot from where the Chrysler Building was visible. I love that the Moon made a cameo. In this panorama you can see all of NYC's tall landmarks (sadly the Flatiron is not very tall).
9. Queensboro Bridge

While I was there, I decided to do a quick pan of the Queensboro Bridge. I hadn't planned this one but, hey, why not. The best of the light was gone, but I still like the result. That is Roosevelt Island under the bridge in the center.
10. Brooklyn and the NYC Skyline

The afternoon sky on Christmas Eve was SO AMAZING and there was no haze! I couldn't resist so I went out and shot a few photos. Unlike the previous panoramas, I shot the images for this one with a drone. Look at that sky!
11. Brooklyn and the NYC Skyline, Take 2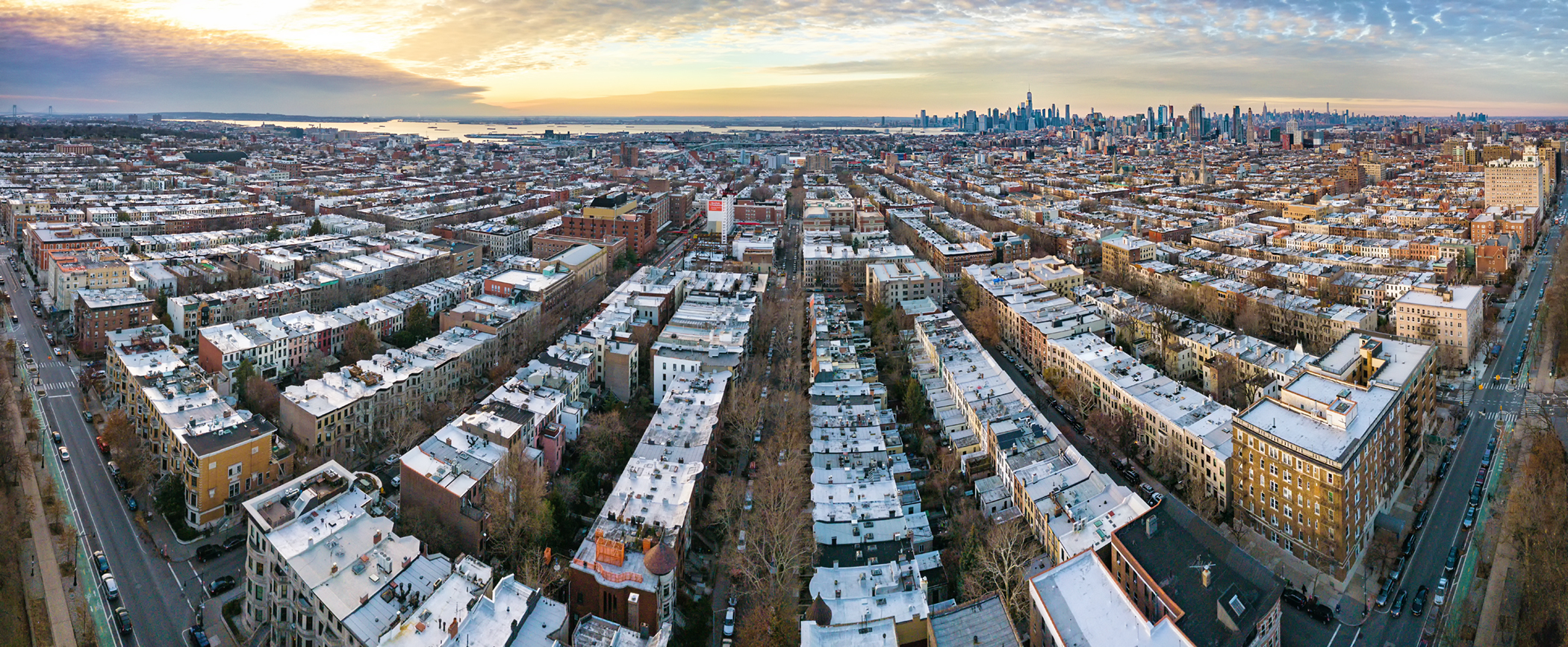 This is a panorama with a different perspective, accentuating the ground rather than the sky. The street at the edges of the photo is straight, but the perspective distorts it. I quite like the effect.  This was the last panorama of the year.
I LOVE panoramas so much. It is really difficult to capture expansive views in a single photo. The downside is that panoramas are not as easy to print as other types of photos. There is no standard aspect ratio for panoramic prints, and many printers don't do them. A lot of times you have to get them custom printed and that can be pricey.
I have had some success with Society6, but they only print up to 40″ wide, which negates the point of panoramas. The ones I have shown here can be printed big, REALLY BIG. Like 10 feet wide big, if not bigger. But I suppose that is too big for most people anyway.
If you are interested in purchasing one, you can find them on my Society6 shop. Not all the panoramas here are available, but some are.
For 2018, I want to learn to make multi-row panoramas. This is more complicated but it would make for larger, more detailed panoramas and I can't wait to share them with you here.
Thanks for reading!