If you follow me on Instagram, you probably know that I have been in Sevilla, or Seville, Spain, for just over a week. I am here for work, that pesky PhD research refuses to do itself, but I have off time too, which I have dutifully spent sightseeing.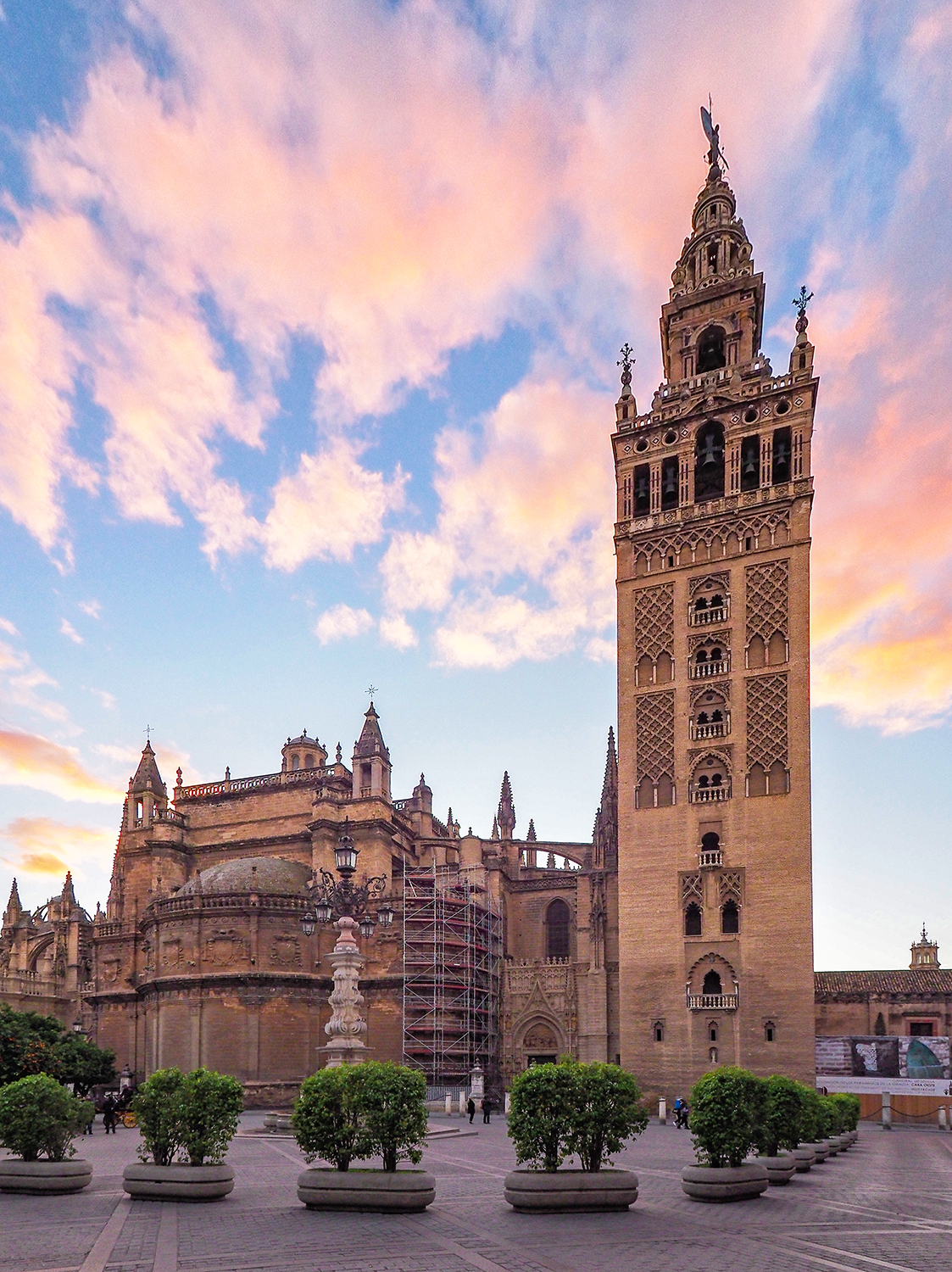 The city is magical.
I had never seen so many beautiful sunsets so often in my entire life. And they are not just a burst of color near the sun; no, that is not the Sevilla way. The sky turns a mixture of cotton-candy pastels colors and fire-in-the-sky reds and oranges, all superimposed on beautiful blue skies.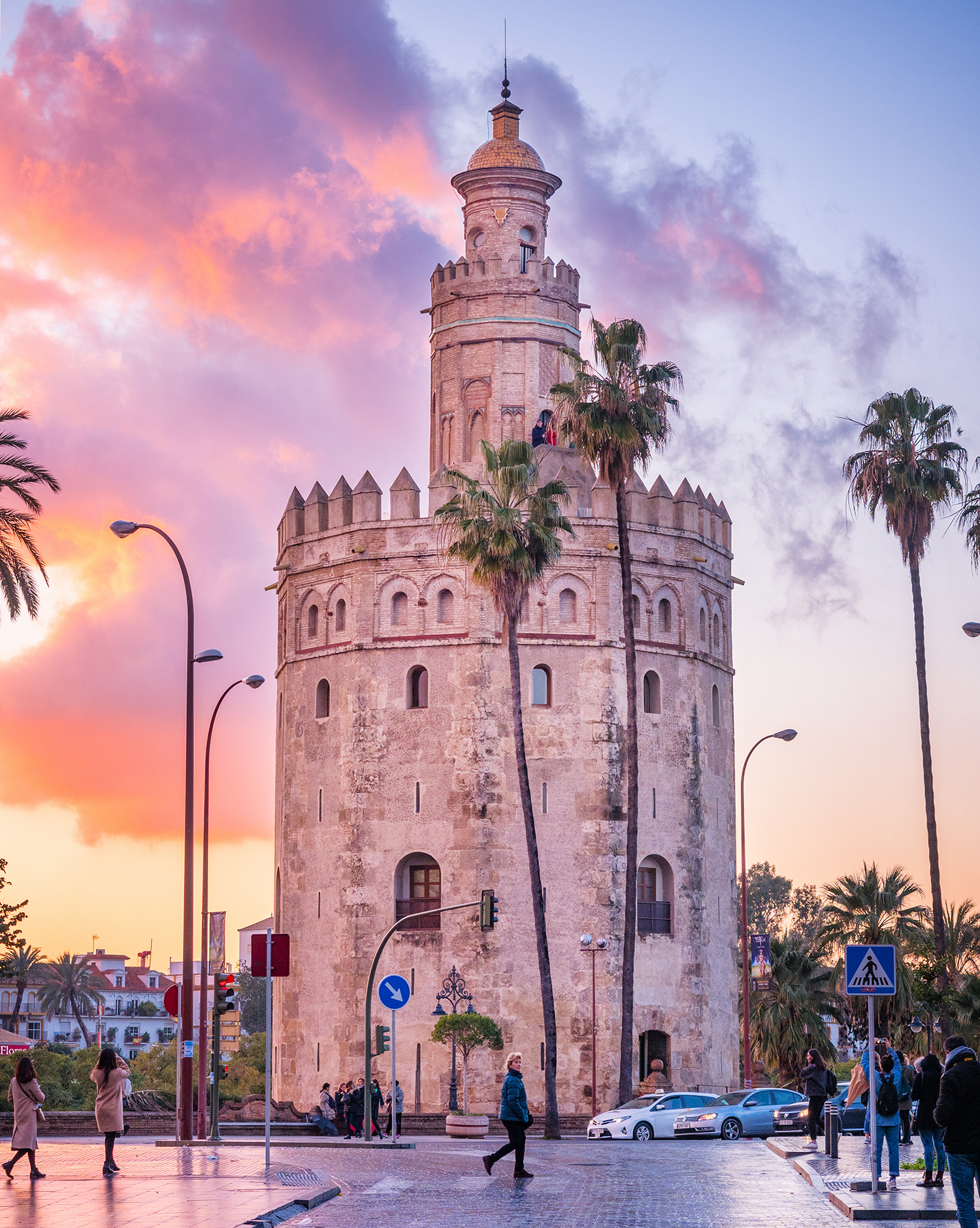 And speaking of oranges, the city's historic district is peppered with orange trees, and those trees are overflowing with fruit, giving the entire place a surreal look, like something out of a painting. To me, these orange trees are equal parts beautiful and terrifying. Beautiful because, well, look at them! Terrifying because, as silly as it sounds, I really worry that one is going to fall on my head while walking underneath. It probably won't happen, but there are oranges on the ground so they DO fall! Just saying!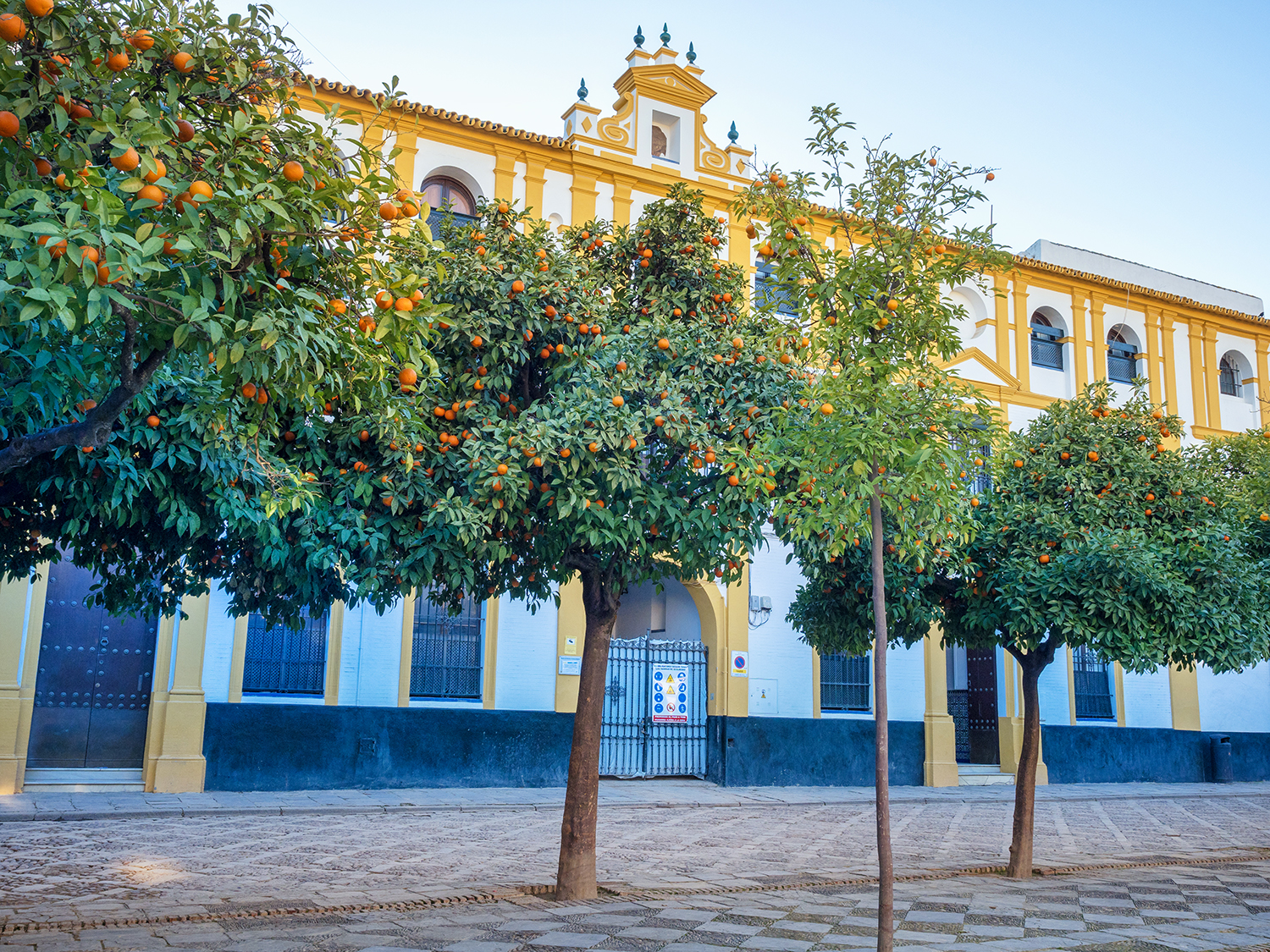 The best part, of course, is the food. Tapas, tapas everywhere! If I am honest, I much prefer a large plate of food rather than a bunch of smaller ones, but I don't think I am in the majority. Near the cathedral, which is the heart of the tourist center in the city, there is nothing but restaurants, bars, and cafes on the ground floors of the buildings. So you have lots of choices!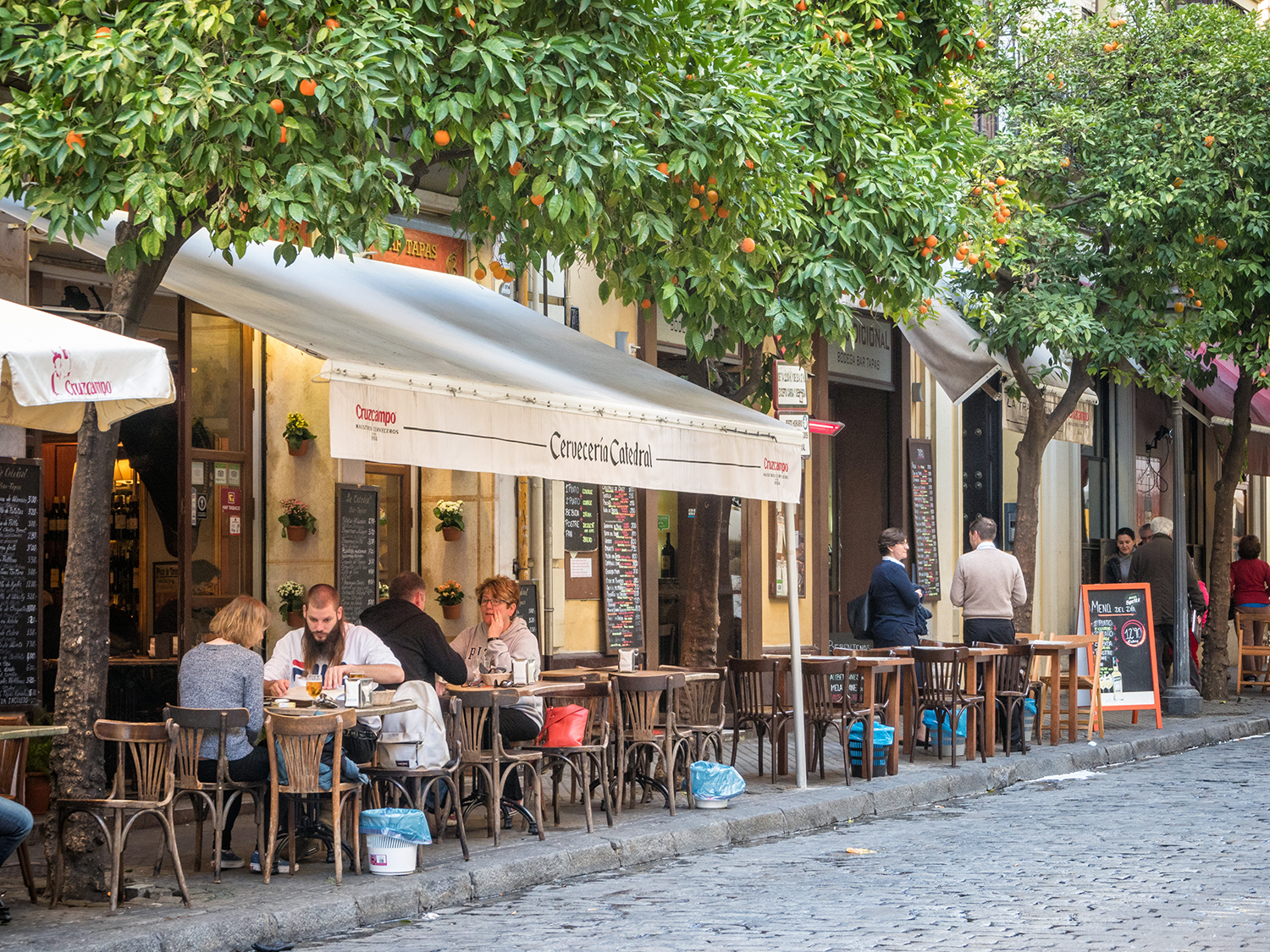 This is not high season, and although there are plenty of tourists around, it is nowhere near as busy as I am told it gets later in the spring. The lines are still short, and the weather is cool. There are locals around so I don't feel like I am in the shell of a city now inhabited only by tourists (I'm looking at you, Venice).
Oh, the weather! I grossly underestimated how cold it is here! Coming from New York City, when I read that the weather forecast for the next 10 days was in the 50s, I thought I'd leave my puffer coat at home. Well, big mistake. It's so cold in the narrow, cobblestone streets. So cold.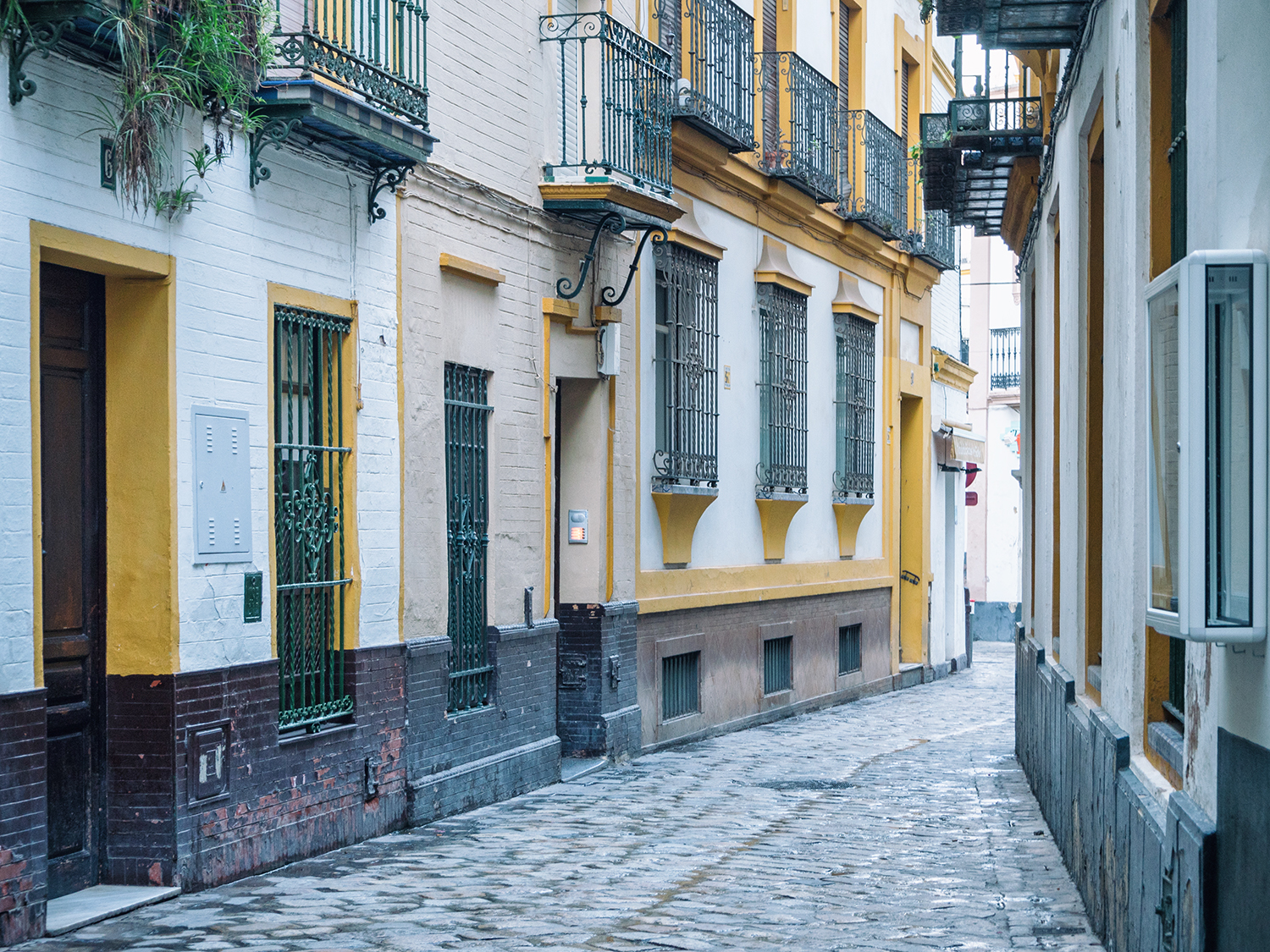 The old part of town was built for the heat of summer, with narrow lanes with buildings on opposite sides of the street so close together that sun does not reach the streets or sidewalks. Some of these streets, if you can call them that, are so narrow that two people cannot walk side by side. This is great in the summer as it keeps the city cool, but in the winter it produces a chill that gets into your bones. It's like no 50-degree weather I've ever experienced.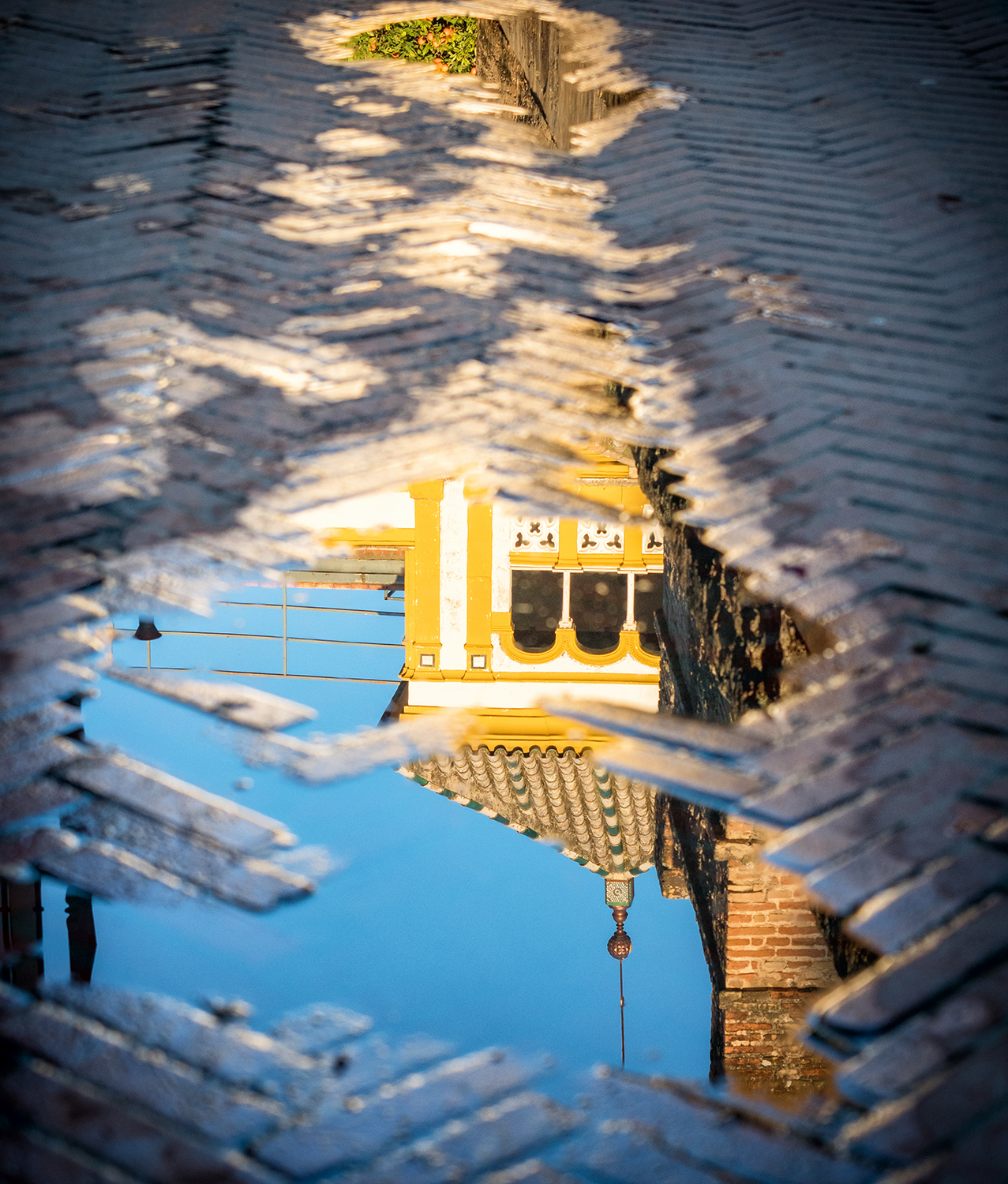 And on the subject of narrow streets, I am staying in the Santa Cruz neighborhood, which is the main tourist area of the city. However, my apartment is just beyond the touristy hotspot and in a quiet street. I have the most wonderful commute to work. Walking through narrow streets, of course. This is made all the more magical by the fact that I make this walk every morning before dawn, during blue hour.
It's not that early, the sun rises around 8:30am right now, but early enough that the only people around are locals going to work, local kids going to school, and me.
Sevilla, que maravilla!