This shrimp bisque is quick, but it doesn't compromise on flavor!
A variation of this quick shrimp bisque was the first thing I learned to cook as a young adult. I must have been 17 or so the first time I made it.
It was so different to the food I was used to eating, and so different to anything my mom ever made that it felt positively exotic and luxurious.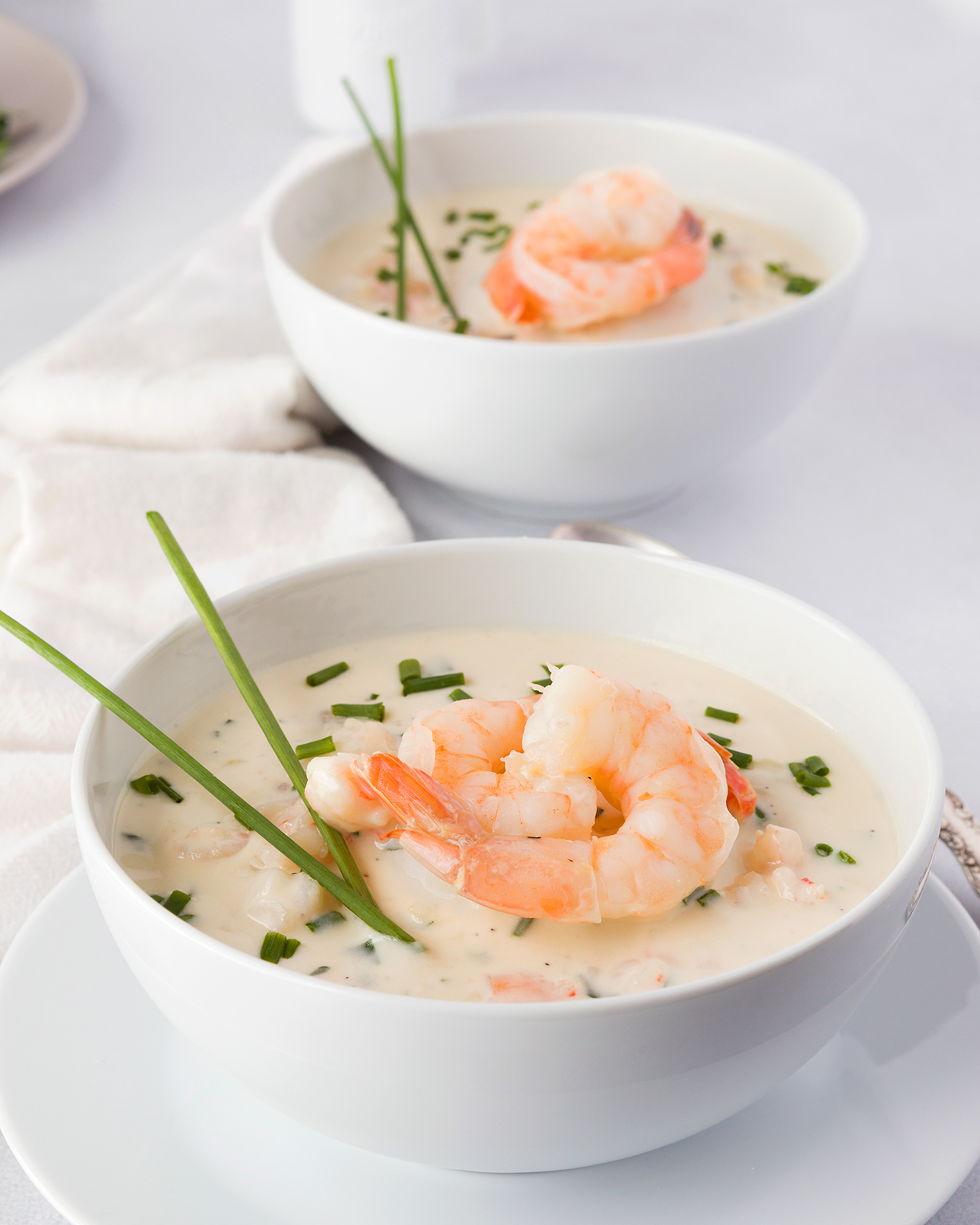 I loved making it and my family loved eating it. My mom especially liked it and asked me to make it frequently.
Of course, when I made it she was off the hook for cooking, but lets assume she asked because she loved my cooking!
Even at the early stages of my learning to cook phase I couldn't stick to a recipe. What I made then was actually a variation of a recipe I saw somewhere.
Thankfully, it all worked out for the best.
In the years since, I have made other changes to the recipe, which I think has really made a huge difference in flavor.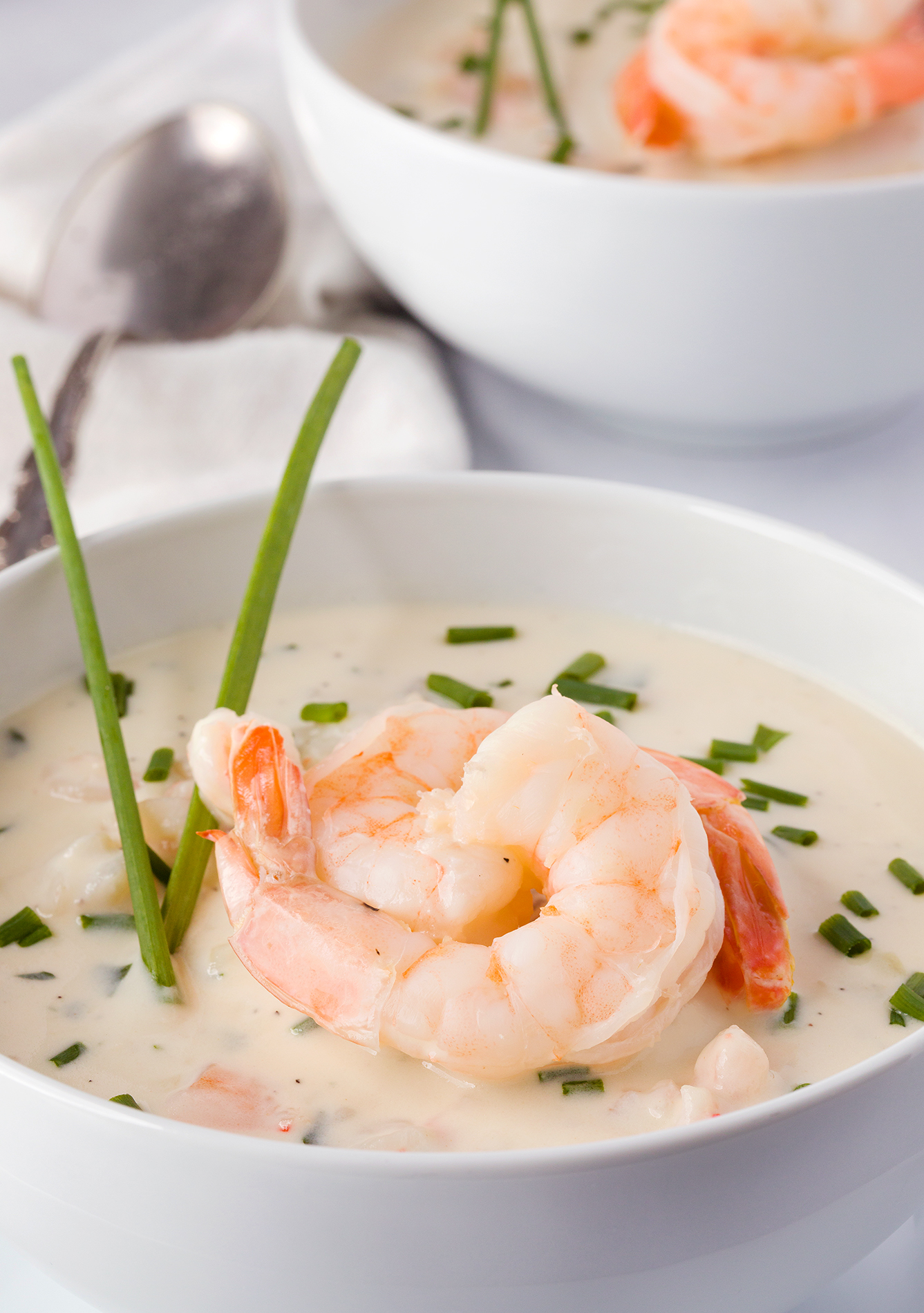 At the time I started making this shrimp bisque, I made it with chicken broth from a carton. But I have long since discovered the joys of eating and making shellfish based soups with shellfish stock.
I have another bisque to thank for that: lobster bisque.
The flavor is so much better! You can use chicken broth, and it will be great, but it won't be the same flavor.
I made it with homemade shellfish stock I had in the freezer. If you want to make your own shellfish stock, it doesn't take long to make. Here are some good instructions on how to make it.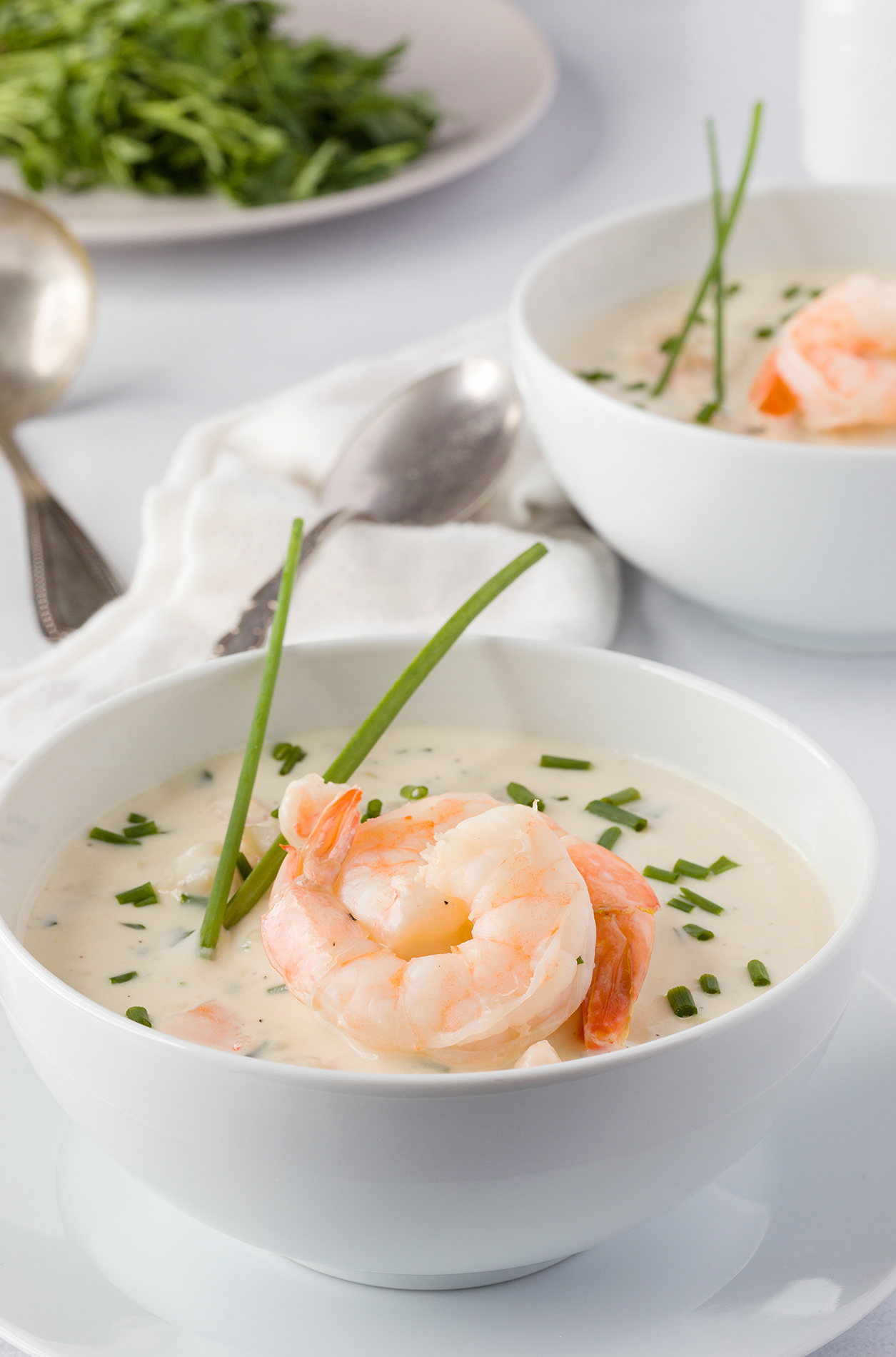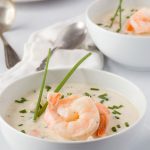 Quick Shrimp Bisque
Print Recipe
Ingredients
3

tbsp

butter

1

chopped shallot

3

tbsp

all purpose flour

1

tbsp

chopped parsley

½

tsp

salt

⅛

tsp

pepper

1

cup

shellfish stock

you can use chicken broth or stock

1

cup

milk

1

cup

heavy cream

¾

pound

peeled and deveined raw shrimp, chopped

you can leave some whole for presentation

chopped chives for topping
Instructions
In a saucepan over medium heat, melt the butter. Add the shallot and cook, stirring occasionally, until the shallot is translucent and tender, about 3 to 5 minutes.

Add the flour, parsley, salt, and pepper, stirring constantly for 2 minutes. This will prevent the flour from tasting raw later.

Stir in the shellfish stock, milk, and cream. Stirring constantly, bring the mixture to a boil. Boil for 1 or 2 minutes until the mixture starts to thicken.

Add the raw shrimp and bring back to a boil. Reduce the heat and simmer, stirring frequently, until the shrimp is cooked through and pink, about 3 minutes.

Serve with the chopped chives.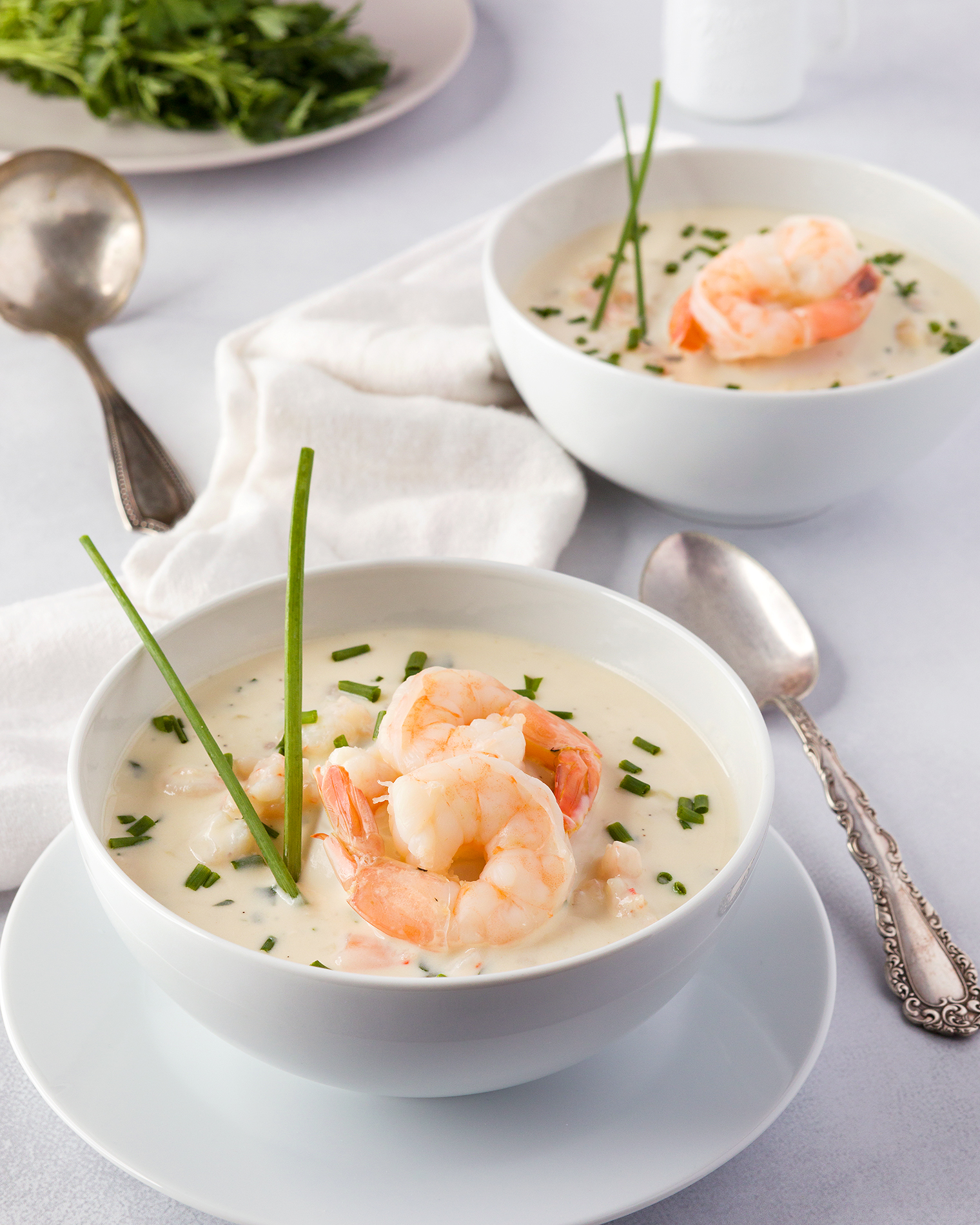 When I say this shrimp bisque is good, specially if you make it with homemade shellfish stock, I mean it! Even my self-proclaimed shellfish hating husband and my super picky eater son thought it was good.
Plus, it's really quick to make. I made it for lunch, a meal for which I rarely cook because who was time for that?!?!
It's that quick!