I love working with companies in the home sewing, knitting, and machine embroidery industries. Below I have described some of the ways we can collaborate but I'm open to suggestions. If you would like to work with me, email me at work @ theserialhobbyistgirl dot com.
For location-dependent work, I am based in New York City.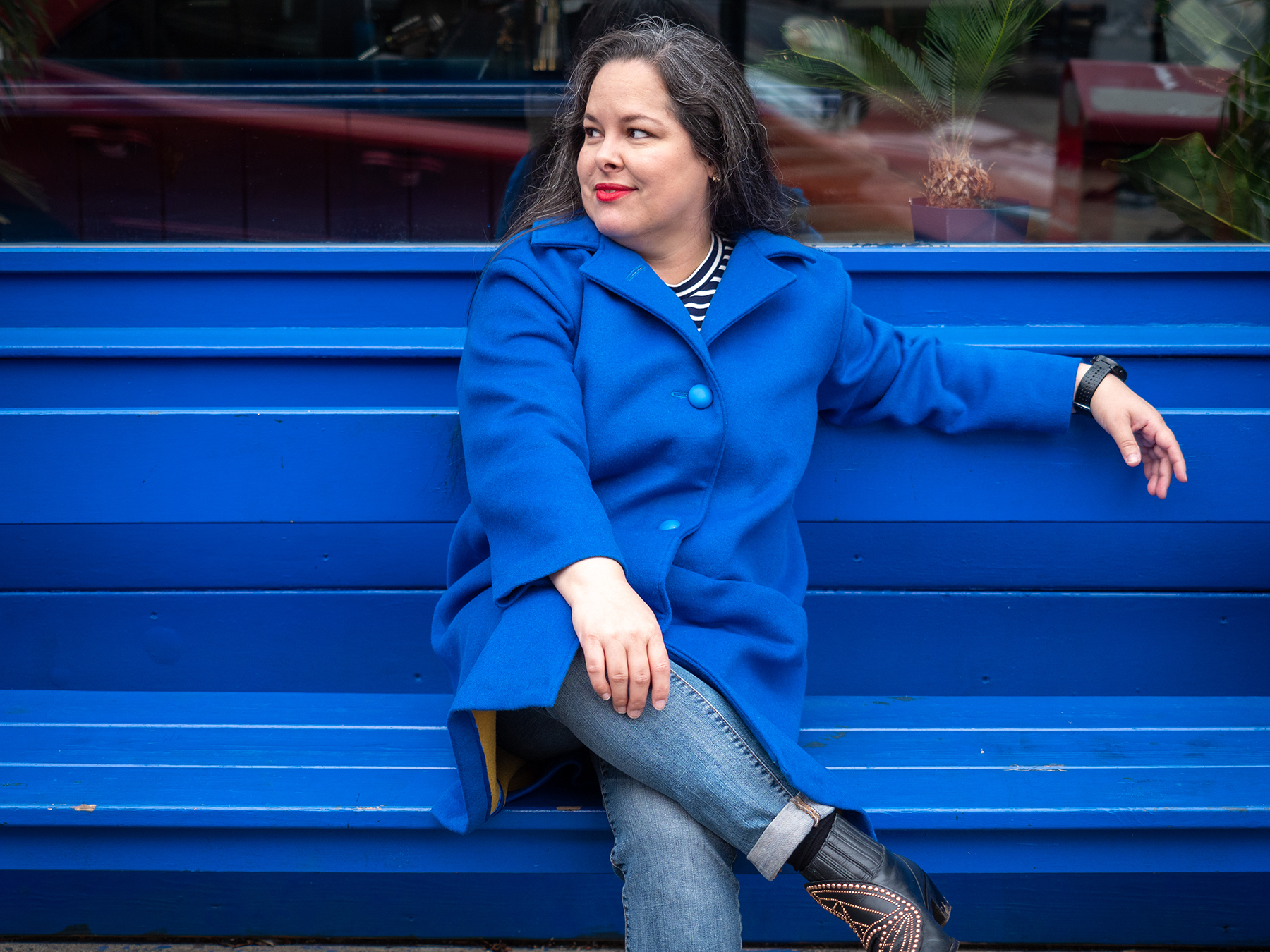 Pattern Editing, Testing and Sample Sewing
I have almost 15 years of experience sewing from patterns, all the way from the hand-holding of the most user-friendly indies to the less than descriptive patterns from sewing magazines. Additionally, I have formal training in patternmaking and sewing techniques, which gives me a bit more insight into pattern testing and sample sewing than the average home sewists.
Tutorials or Sewalongs
I can create video or photo tutorials or sewalongs based on your sewing patterns and instructions. I was a teacher, I strive to make things easy to understand. I have a fully equipped sewing room with professional video and audio equipment that can handle small to medium-size projects. I probably can't handle a ballgown.
Writing and Content Management
Do you need someone to write your blog posts or manage your social media? I have years of professional writing experience (I have a PhD in a humanity discipline!) and just as many of writing for broad audiences. You provide the images and requirements of the post, I do the rest.
Collaborations and Partnerships
I am open to one-time or more involved campaigns. Please know that I will not work with companies in the diet or health industries.
Photography
Are you looking for someone to photograph your garments (on you or your models) for social media, your website, marketing, etc? It can be a single garment or an entire pattern line's worth of clothes. I can help! I have over 20 years of photography experience, including weddings, which are no easy feat! I can come to you in the NYC area.