I don't usually buy fabric with a specific project in mind, I buy it because I like it and then I have to figure out what to do with it. Because of this, I am stuck with some prints that are difficult to pair up with a project other than a quilt, which I am not into at all. I am a fan of Alexander Henry fabric and while some of it is just fine for apparel, others aren't. Take his "Doshuko" print for example: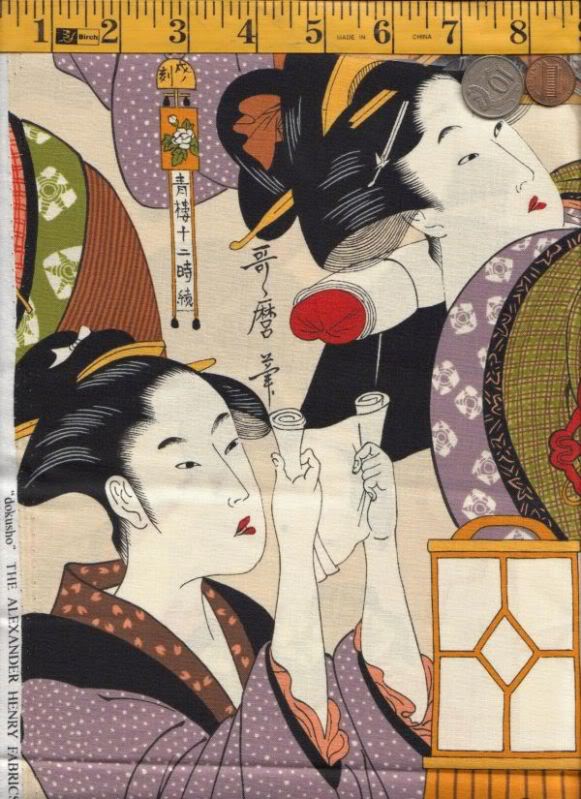 I love it but quite frankly, what I am gonna use it for??? Well, I hadn't found anything I even remotely thought would work with it until I had a thought this morning (yeah, those don't happen often in my mommy brain). I remembered the kimono style dress in the June issue of BWOF and I thought maybe this fabric would work with it. I would probably add cuffs in a solid color and make the belt the same color. I know this is a long shot since I am probably the only person who reads this, even my husband avoids proof-reading, but do you think it would work? I am not exactly known for my fashion sense, ya know. Here's a picture of the dress and the line drawing.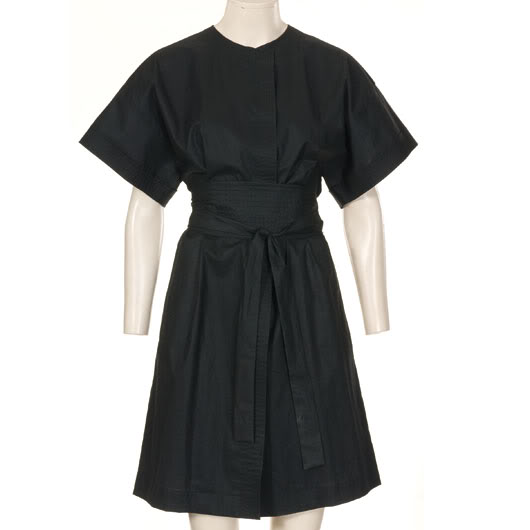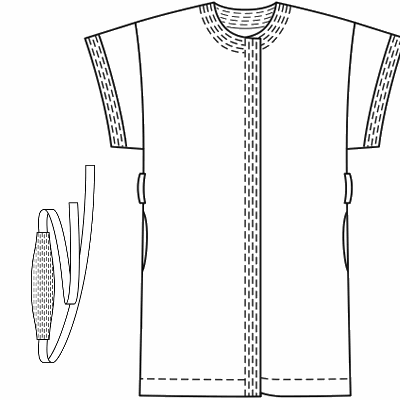 Any thoughts? Heeelllloooooo????? Anyone out there….there…..ther……the……?