I few days ago I bought a magazine on eBay. It came all the way from Italy and it's impossible to find in the US. I am talking about La Mia Boutique, yet another European pattern magazine. Yes, I am trying to work my way around the globe in pattern magazines LOL. Next is Knipmode I suppose, but I digress.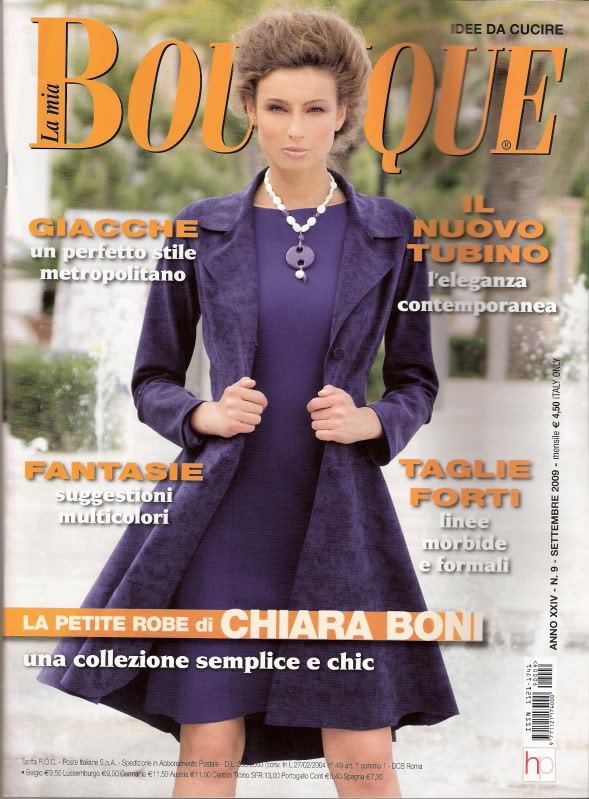 I had seen a few page of the magazine on eBay but i ordred it pretty much blind. The coat on the cover was my first caught my attention so I went ahead and got it. I waited about a week for it to get here and I was starting to get anxious LOL. Anyhow, it finally arrived today and I could not open that envelope fast enough!
The first thing I noticed is that unlike Burda and Patrones, it does not have a style-view page at the beginning so the only way you can see the clothes are on the actual pages with the model and then the line drawings in the middle. This particular issue has a lot of coats, jackets, etc and a few dresses along with some maternity clothes. It also has articles not related to the clothes on the magazine and recipes, horoscope, etc.
I cannot be specific as to how good the instructions are because my Italian is very limited but I can tell you that they look as brief and sparse as Burda's and Patrones'. It does not have as many styles as Burda but it's comparable to Patrones.
OK, enough comparison, now to the good parts. Here are my favorites :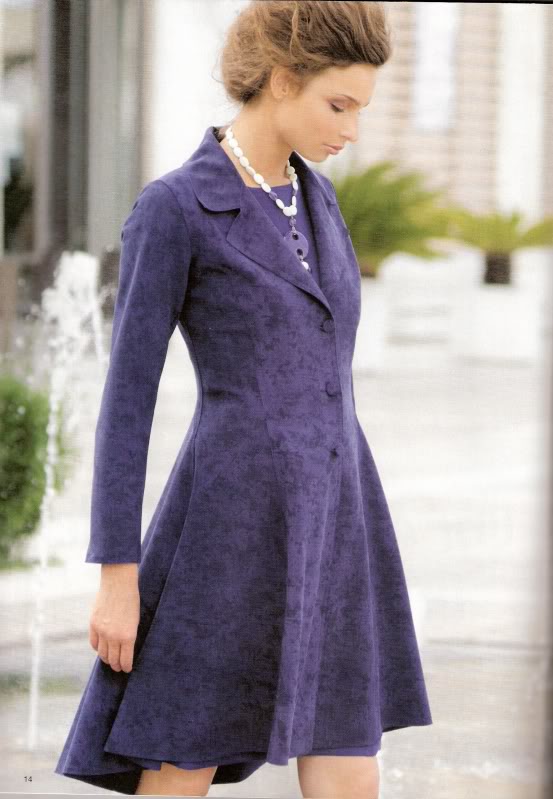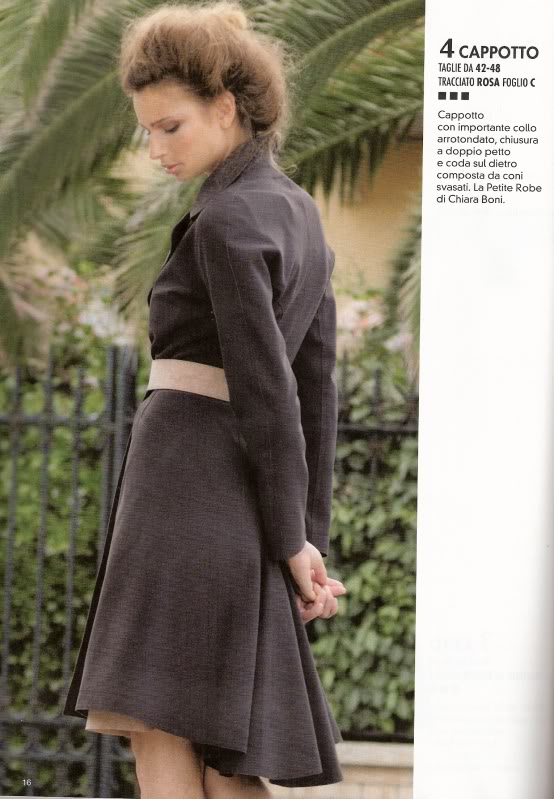 Back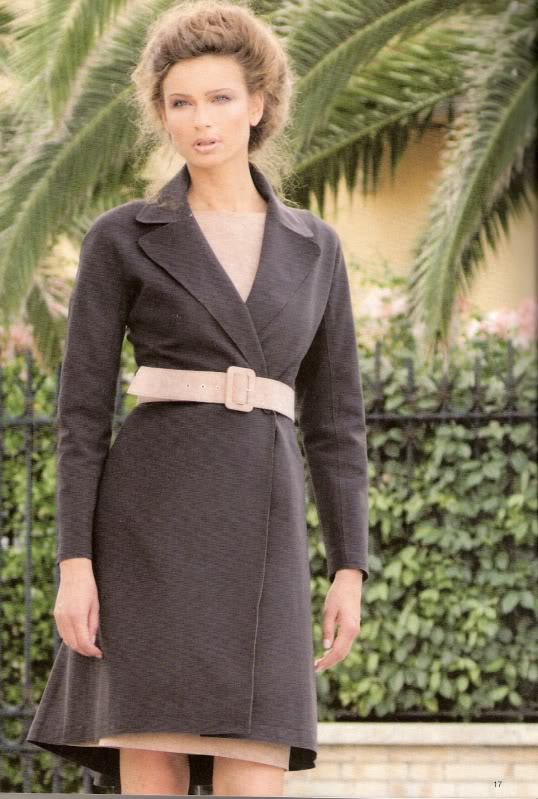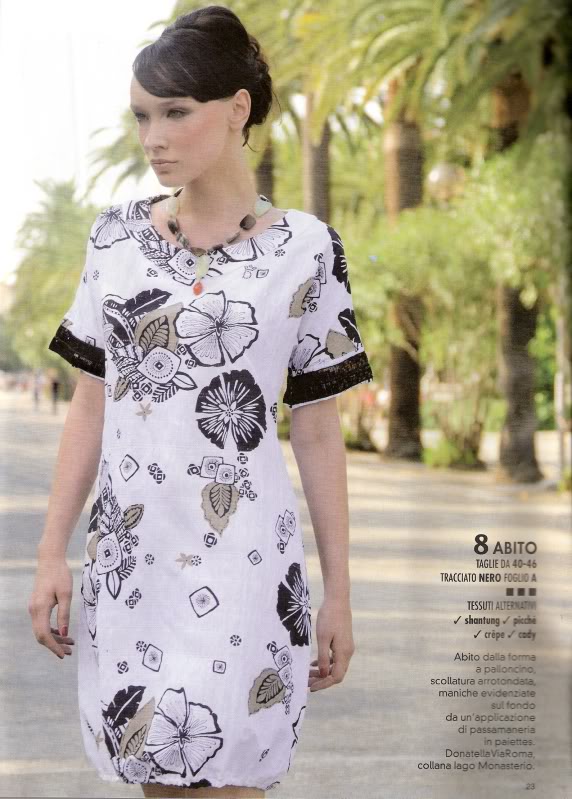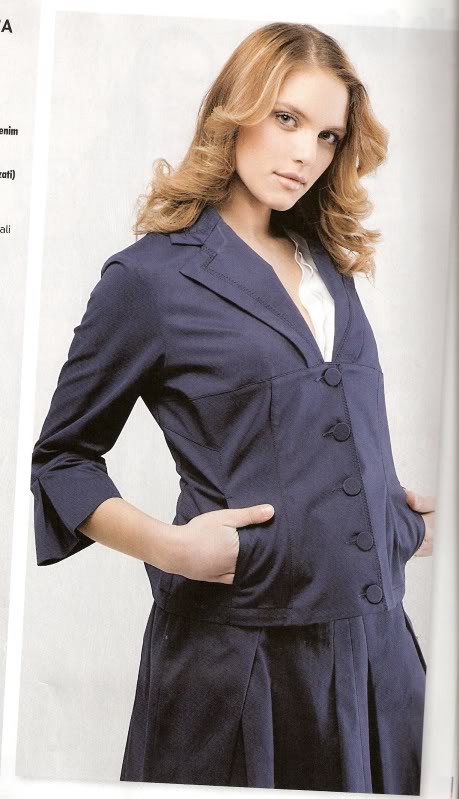 Here are the line drawings for all the styles: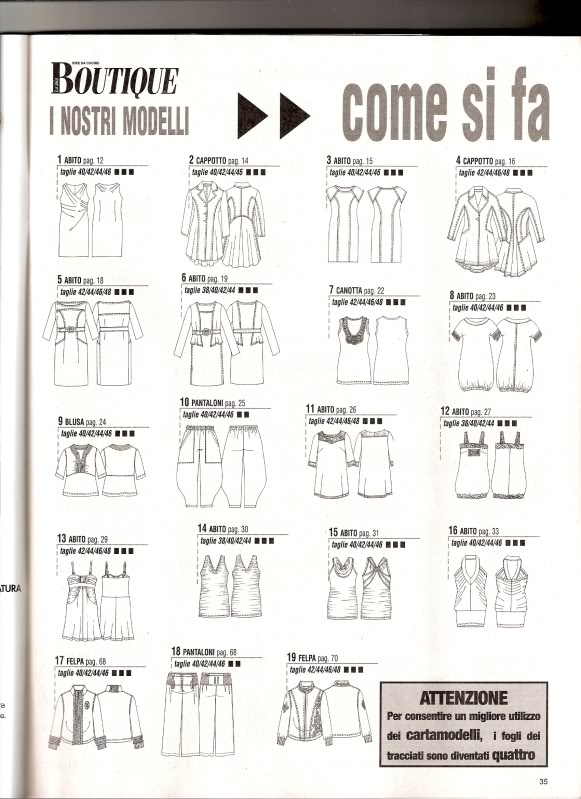 I wish could subscribe but they don't do overseas subscriptions 🙁 Even if they did, it would probably be prohibitively expensive like Patrones (In the mid hundreds a year!)