I'm so pissed off right now that I probably should not even write this post.
Remember that cute blue blouse from two posts down? Well, I finally wore it and washed it. This is what I saw when I pulled the blouse out of the dryer: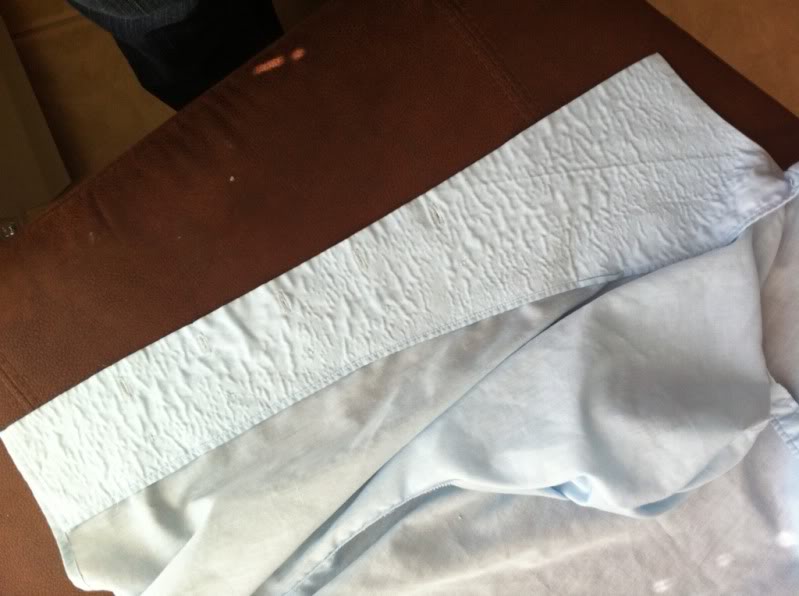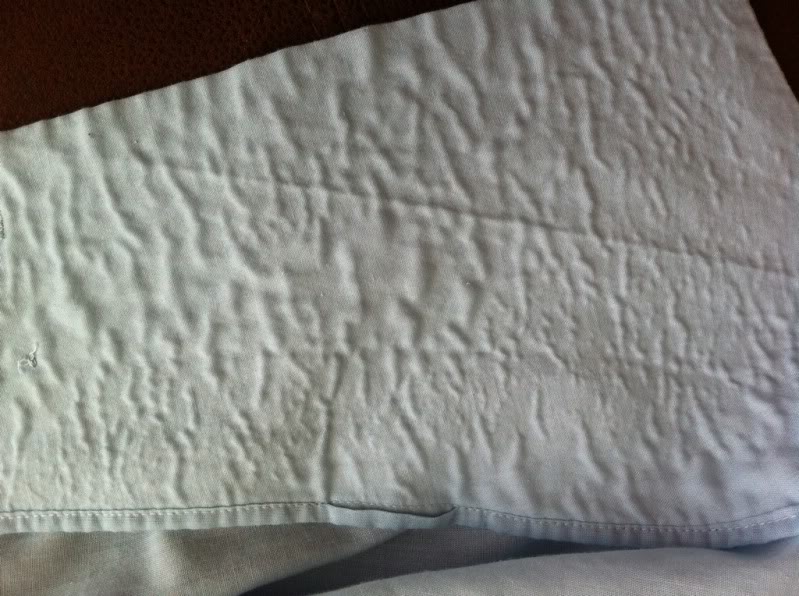 It's on the inside so it doesn't matter, right? WRONG! This is what it looks like when the blouse is on the body: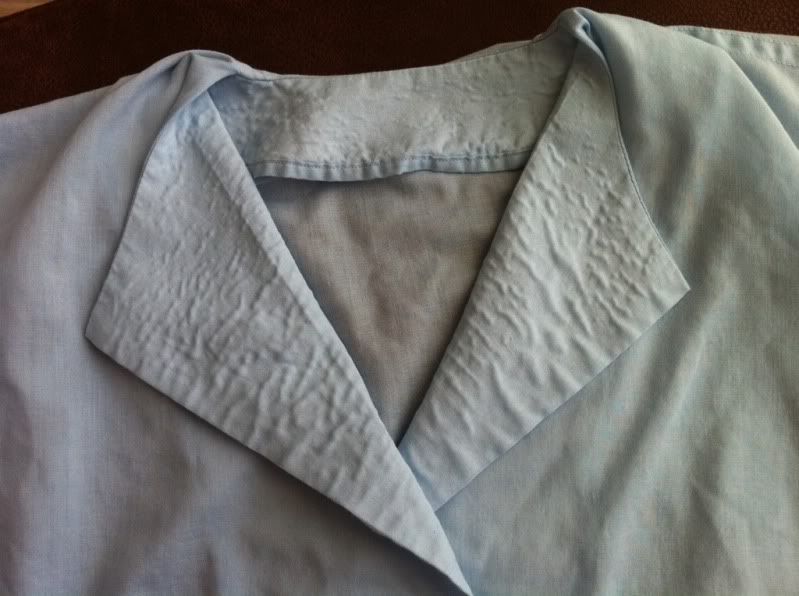 After all the blood, sweat and tears I put that blouse, it turned out to be disposable. Bad interfacing ruined a perfectly good blouse. The culprit is Pellon brand interfacing. I hadn't had a problem until now but most things I've made haven't actually needed interfacing. Serves me right for buying such cheap stuff and expecting it hold up. Needless to say I will NEVER use Pellon brand interfacing and especially not for things that will ever be washed. I need to find better interfacing now. FML.
BTW, I did pretreat the interfacing before fusing it to the blouse.