I finally got my sewing room unpacked and functional, and I was itching to make something. I've been thinking about working on a few things that will require some drafting so I thought I'd give some simple drafting a shot. I also wanted a pair of lounging shorts so a "pattern" from One-Yard Wonders it was. This particular pattern, which is actually just a set of instructions on how to draft a pair of shorts based on your measurements, is called Perfect-Fit Sleep Shorts. Now that I'm done, I see that "perfect fit" is loosely used.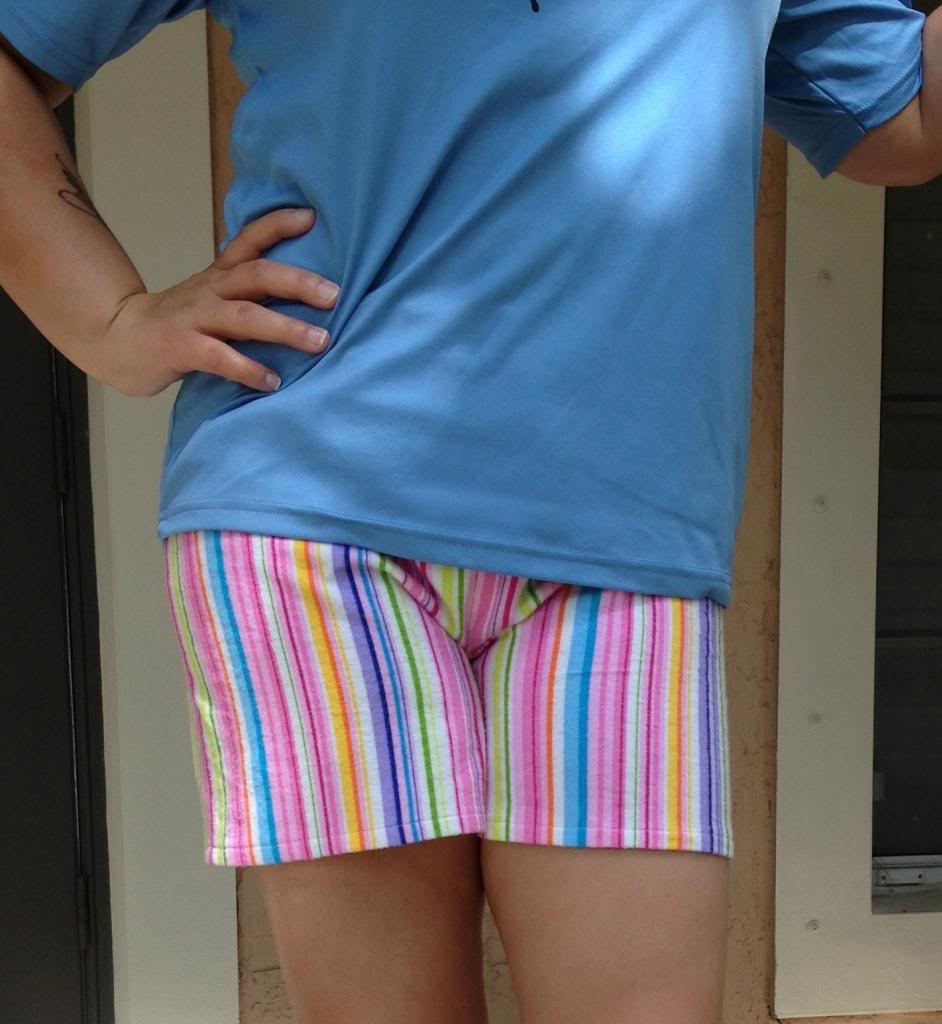 My big problem with these shorts is the excess of fabric it produces in the front, between the waist and the crotch. The back is filled up by the butt but the front just has a bunch of excess fabric. This is not only unsightly, but also kinda uncomfortable. I suppose they are fine for sleep shorts, and the photo on the book, now that I look closely, does show the same problem. I wonder if they'd work better as pants. Other than that, the instructions are very easy to follow and the drafting is easy so it's a great project for beginners. If you can live with the excess fabric, then the shorts are fine.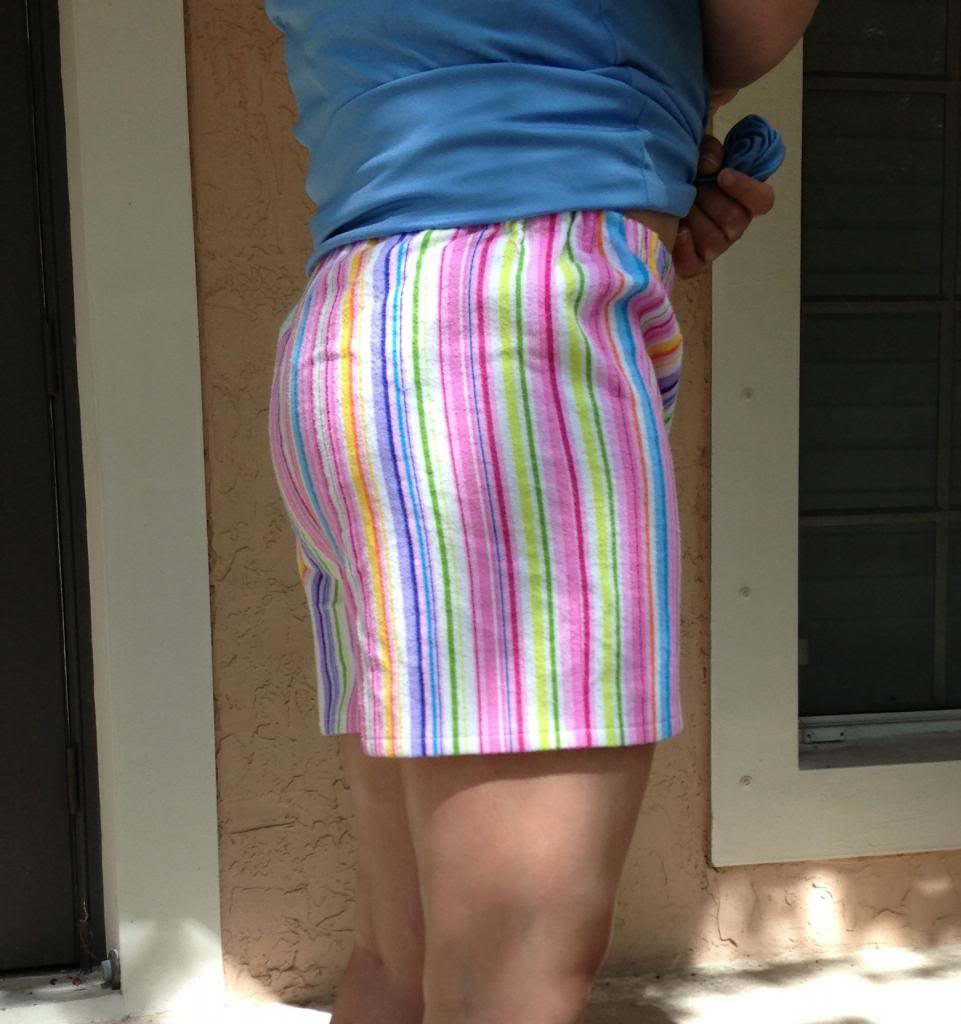 Here you can see the excess fabric at the front.
I originally measured the rise from front waist to back waist, which turned out to be way too high. I ended up cutting off 1.5 inches off the top. I also did a narrower hem than the instructions recommends. I think this is a great project to get your toes wet, so to speak, win the world of pattern drafting, but don't expect a masterpiece.
Excess fabric.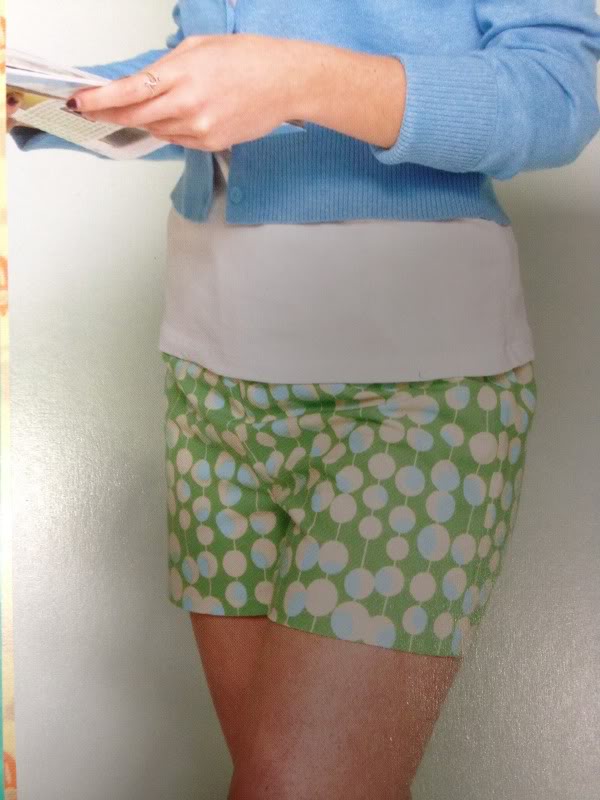 This is the photo in the book. She's thinner than I am but you can still see the excess fabric.