I just finished my first lace project, which is not to say it's the first lace project I ever attempted. I started it back in October and then I realized that grad school was going to keep me pretty busy, which made the project slow(er) going.  Not to mention that I'm a slow knitter no matter what.  I finally got the shawl off the needles today and went ahead and blocked it.  I am pretty much in love and I'm happy to say that it was actually not a difficult knit despite being lace.  I had tried lace before and it was a disaster but not this one.  I guess it helps that the pattern gives the lace chart but also written lace instructions.  I can read lace charts, but I despise them.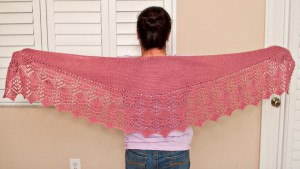 The shawl is the South Beach Shawl.  I used acrylic yarn because I wanted to "kill" it for experimentation.  I didn't measure the shawl before blocking but the finished, killed, shawl is about 58 inches wide by 17.5 inches long at the midpoint, not counting the lace point.  The pattern calls for DK yarn but I used worsted with the same size needles.  I am happy with the results and I cannot wait to have an opportunity to wear the shawl; it's almost the end of December and it is still hot as Hades in South Florida.
Before blocking, right off the needles.
After blocking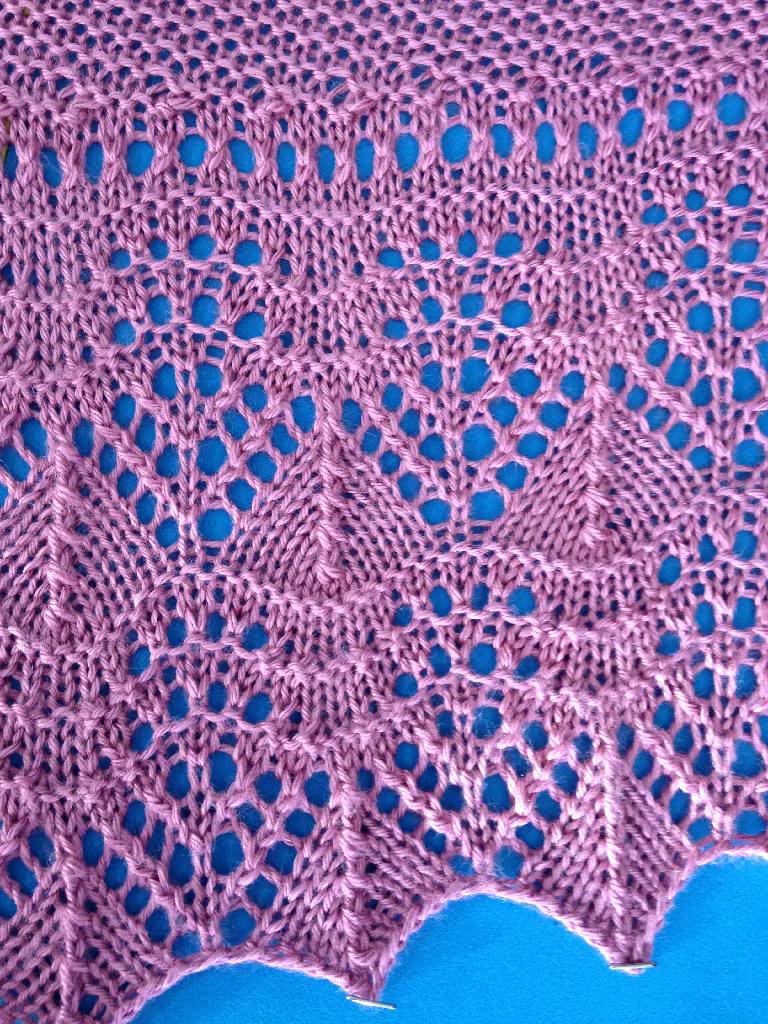 Lace pattern close-up