I've been in the mood for lots of sewing lately but I haven't been in the mood for anything complicated.  I've picked up several patterns from my stash thinking "that looks nice," then put them back again when I see the number of pattern pieces and the fitting time involved.  Then a few days ago I remembered that I had printed out Colette's Sorbetto to make for the cruise and never got around to it.  It's just two pattern pieces so it's nice and simple; I went for it.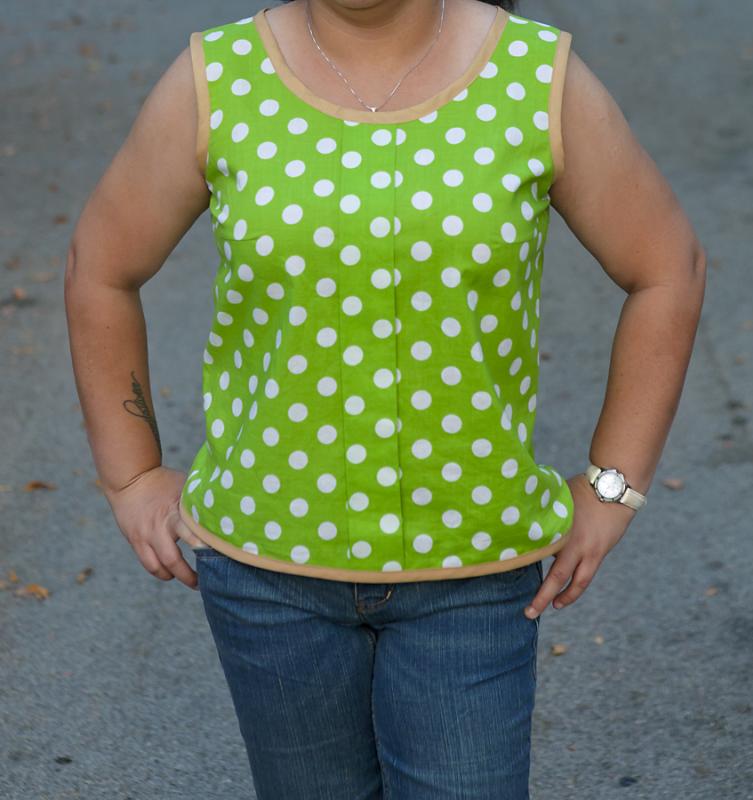 I cut out a straight size 12, taking only my bust measurement into consideration.  I didn't make a muslin, I just cut the dotty fabric right off the bat.  After I sewed the shoulder and side seams, I did a quick fitting and decided I needed to adjust the shoulders by sewing at a slope going about half an inch lower on the outside ends. I have sloping shoulders so that is not surprising, and it fixed some of the armhole gaping that was going on.  I also took in the sides seams considerably starting just below the bust darts.  Even taking in the side seams, I still feel the top is too big.  I also feel the neckline is too wide and the shoulders are definitely too wide.  I retrospect, I should have cut a smaller size through the shoulders, then graded through a 12 at the bust, and down some more at the waist. Also, I should have added a center back seam to make a small swayback adjustment.  The blouse is also a bit short, which is pretty odd coming from me considering I'm barely 5'1.5″.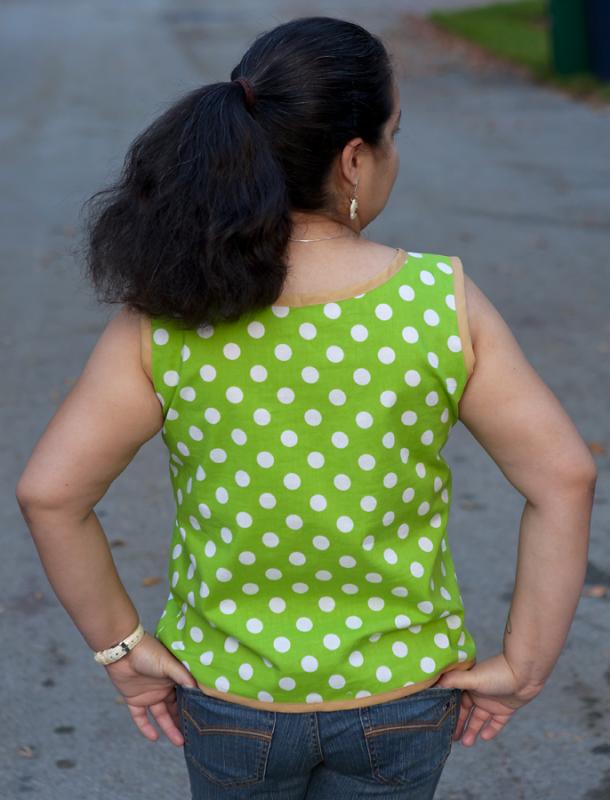 While I can wear the top as is, and have, it's a bit tentish.  That said, it may just be a style that doesn't suit my body shape.  I am currently taking a sloper drafting class (from Craftsy) and I have learned that my body shape is a rectangle, which has made drafting my sloper….interesting…but I degrees. I suppose I will label this as a wearable muslin and made the above adjustments in a future try.  So many people have had success with this pattern that I should give it another try, and maybe try a softer fabric.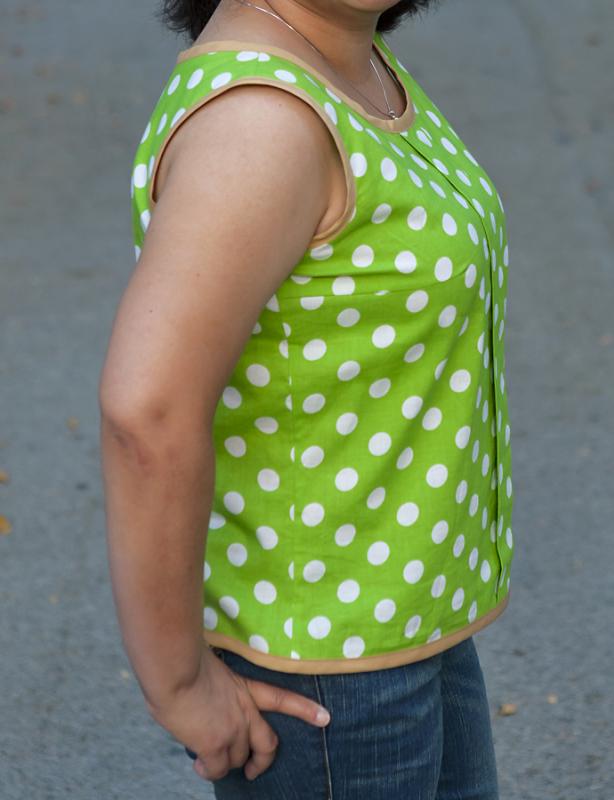 The color in the photos isn't very good, it was early in the morning and the light wasn't great.  The fabric is the same as this dress.