If the cap was pink, I'd look like Edith for Despicable Me.
The Challenge: #7 Tops and Toes.
Fabric: Medium weight linen.
Pattern: None.
Year: Circa 10th century.
Notions: Thread, embroidery floss.
How historically accurate is it? The cap is based on an extant piece from 10th century Dublin, the embroidery design is also Norse from the same time period, all the visible stitching is done by hand. Only the seam and the seam's raw edges are done by machine. I'll go about 95% accurate.
Hours to complete: It took me about ten hours of work.
First worn: I haven't worn it yet, now I must make a Norse outfit to go with it.
Total cost: Very little. The cap is 8 inches by 24 inches, including seam and hem allowances. I paid about $5 a yard for the linen. The embroidery floss was about $1.50. The total cost of materials was probably around $3.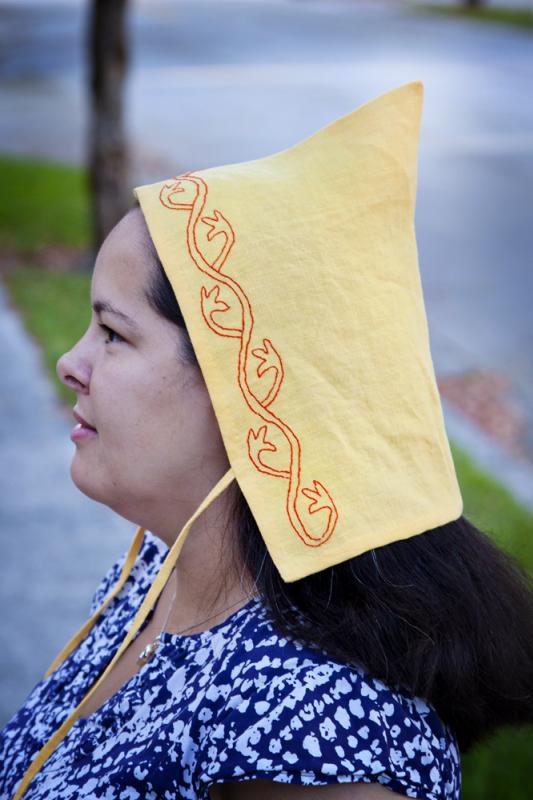 The description for this challenge was very simple: make something that goes on your head or on your feet. Initially I made some notes about making hosen or stockings of some sort, but after a short battle with trying to drape stockings on myself, it didn't happen. I was in the mood for something a bit less challenging so I thought, hey, I'll make a Jorvik cap! Then I decided I didn't want to round the back so I made this, a Dublin cap instead.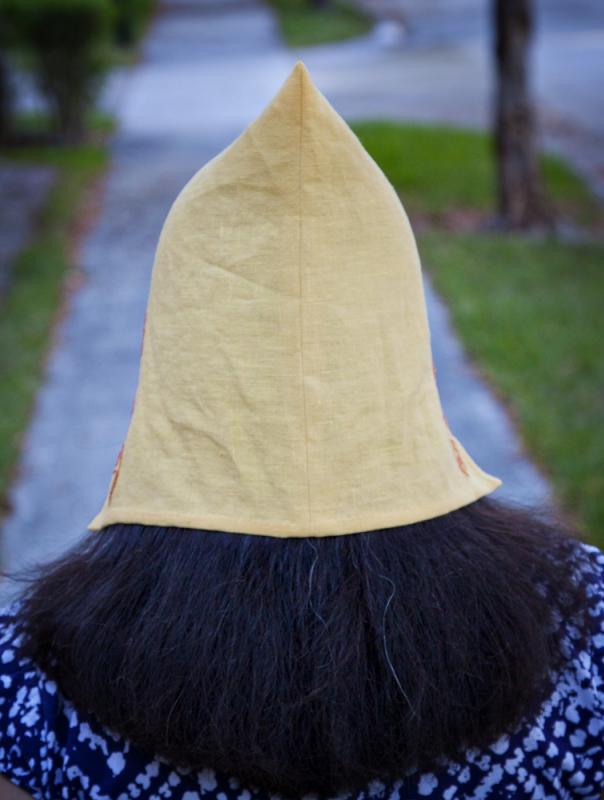 The cap is based on an extant Norse head covering from the 10th century found in, you guessed it, Dublin. The extant piece is made of wool, unlike the Jorvik cap which is silk. The other difference between the Dublin cap and the Jorvik cap is that the former has a pointy back seam while the latter is rounded more to the shape of the head. I actually quite like the point. It's supposed to be sewn shut with a diagonal stitch line going from the center back seam to the top of the head, forming a triangle, but I didn't like the look when I sewed the test cap.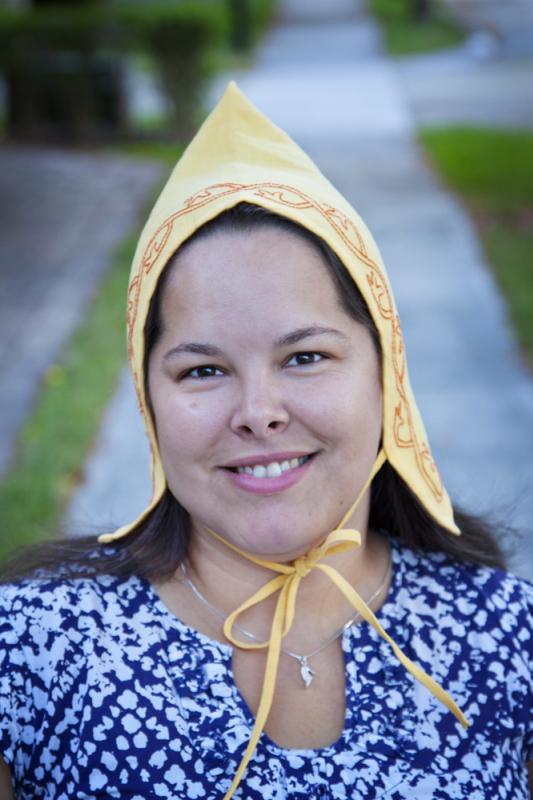 Geez, I don't think I'll ever wear it tied in a bow.
The embroidery….that was the first time I did hand embroidery and the I actually learned to do the backstitch specifically for this piece. It's not perfect, but it's not bad for a first time. The embroidery design can be found here.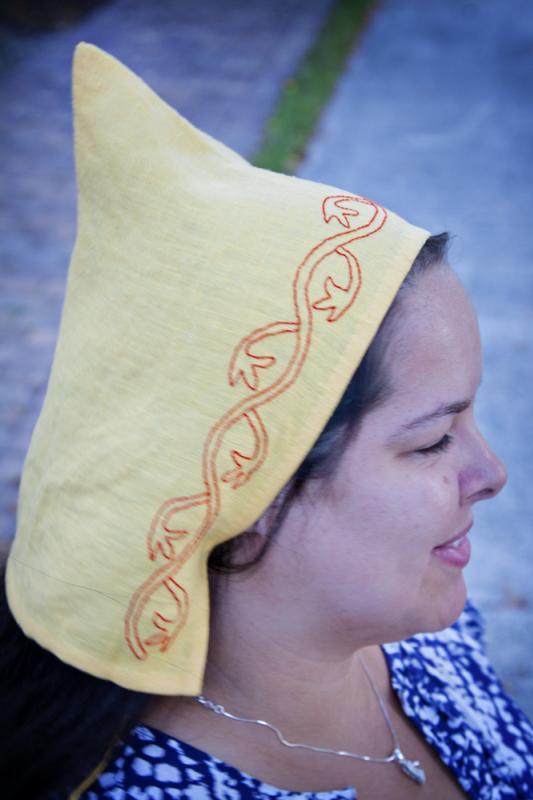 A bit blurry but it's a good example of what the cap looks like tied at the back of the head.
I'm quite pleased with the results and I cannot wait to wear with this the appropriate garb.