A couple of weeks ago someone I know brought a blog to my attention.  The blog, The Crafty Gemini, belongs to a fellow Floridian who happens to have over 100,000 subscribers on her YouTube channel.  But I digress.  When I went to the website, the very first thing I saw was a gorgeous pink cardigan with a gorgeous peplum.  I was smitten.  Then I saw that she made it from a pattern and I knew I had to have one.  I had seen this pattern before but never picked it up because the pictures on the pattern envelope left a lot to be desired with their unfortunate fabric choice.  McCall's patterns were on sale so I went and bought it, along with some fabric.  I wanted fabric similar in color to the one from The Crafty Gemini, but I couldn't find any at Joann's and I didn't want to wait.  Instead, I bought an eggplant purple ponte they had thinking I'd probably use it as muslin of sorts and then buy nicer fabric if I liked the result.  The fabric is actually darker and more purple than blue in real life.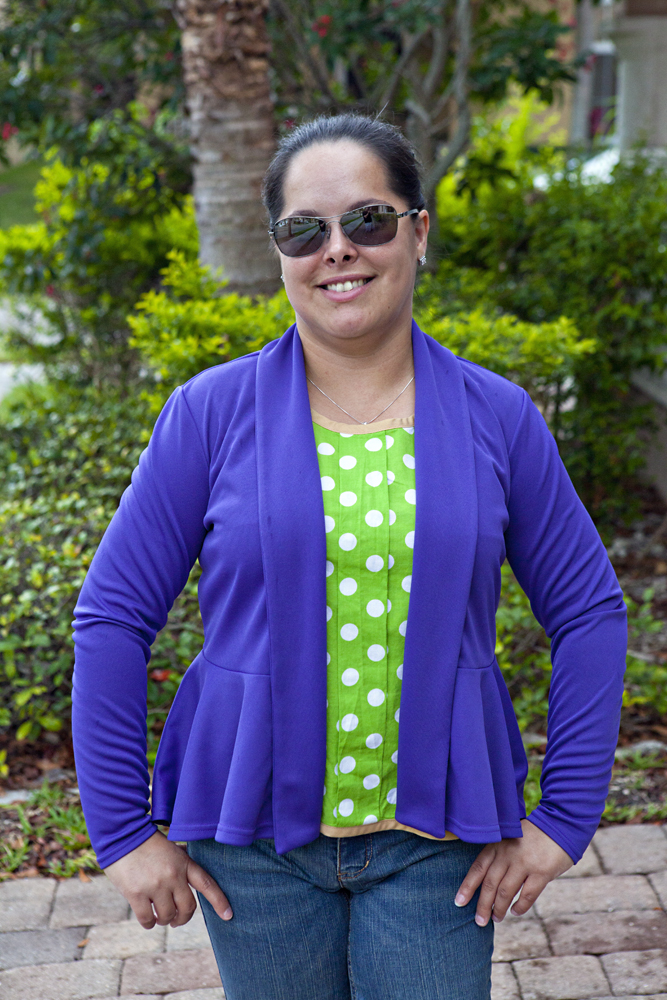 I bought the pattern in both size sets because I wasn't sure whether I should make the medium or the large.  Commercial patterns, especially from the McCall's group, tend to have a lot of ease and I like cardigans to be fitted and not baggy.  After a lot of back and forth I settled on the medium view C.  The pattern actually has printed petite adjustments, which I had never seen before, and I used it.  Now that I see the finished product, I really didn't need the petite adjustments for the torso portion.  The front is a tad short so I could have really benefited from that extra inch, at least in the medium size.  I absolutely love how the back of the peplum is longer than the front (by design).  It makes for a very interesting shape. I am a sucker for peplums though and I'm currently also working on something else with a peplum; you may have seen the partial muslin for that if you follow me on Instagram.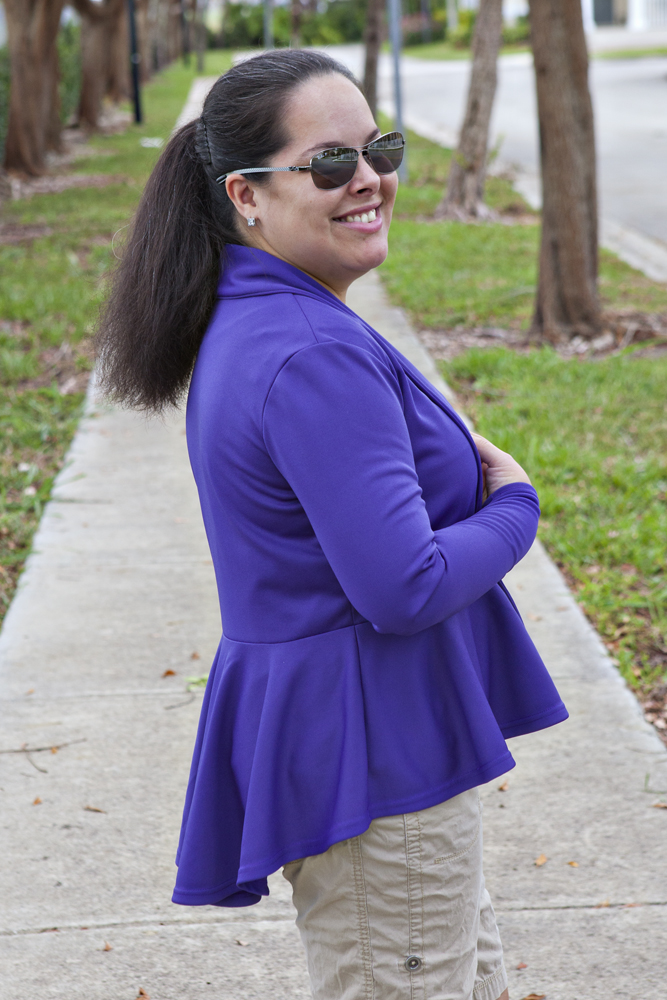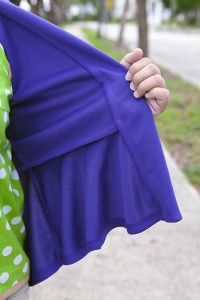 Construction was very easy and quick. I finished the seams with a serger and did the hems with a coverstitch.  That is not now the instructions call for doing but for some reason patterns ignore the existence of sergers.  After trying the finished cardigan on, I decided to tack center band down because they didn't fall right and distorted the shape of the center front. I tacked them down at the bottom hem and halfway up the torso.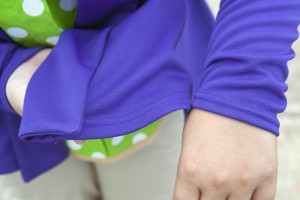 I love the cardigan, but next time I will make the large as it is a bit too fitted.  Next time I will also do a narrow shoulder adjustment.  I think it's fine without it but it would look and maybe feel better with it.