The choker is the easiest component of the Effie Trinket costume.
You will need:
Black knit fabric
Fusible knit interfacing
Velcro or other hook and loop tape
One large and a few small artificial flowers
Super glue
Wire clippers
For the flowers, I found the cheapest option was to buy an assorted bouquet from Wal-Mart.  They are one piece but have different flowers on them, which gives you some choices and costs less than buying the flowers individually.
Measure the circumference of your neck and add 3 inches.  Cut a rectangle of fabric that is this measurement long by 3 inches wide.
Cut a piece of fusible knit interfacing slightly smaller than your fabric. Fuse it to the wrong side of the fabric.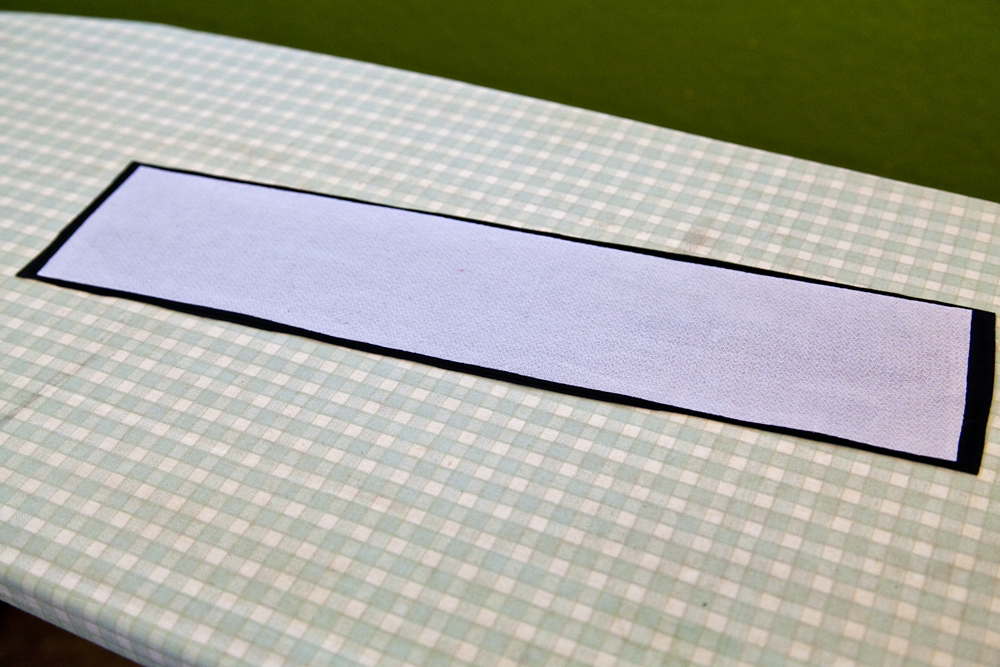 Fold the rectangle lengthwise, with right sides together.  Sew one short side and the long side.  Press seams open.  Turn the rectangle right side out.  Fold in the seam allowance of unsewn end and secure either by hand or machine stitching.
Sew a small piece of Velcro at one end of the rectangle, and the opposite side of the tape at the other end, on the other side of the strip, so that the choker closes without twisting.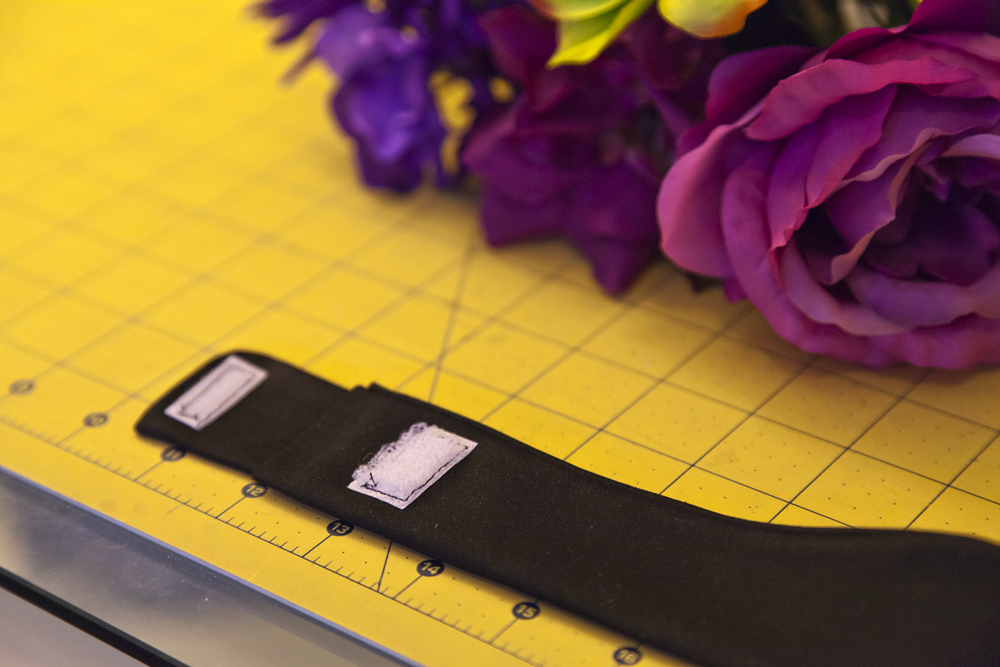 Clip one large flower and a few smaller flowers from the stems, removing as much of the stem wire are possible.  Glue the large flower to the choker, on the center or slightly off center.  Glue the smaller flowers around the large one.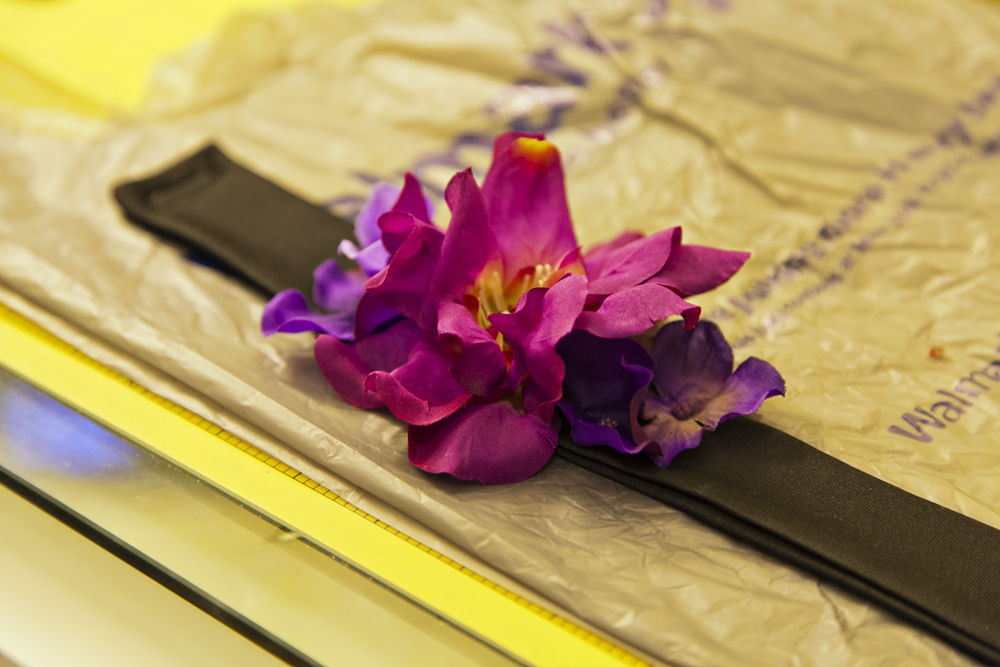 Allow the glue to dry before wearing.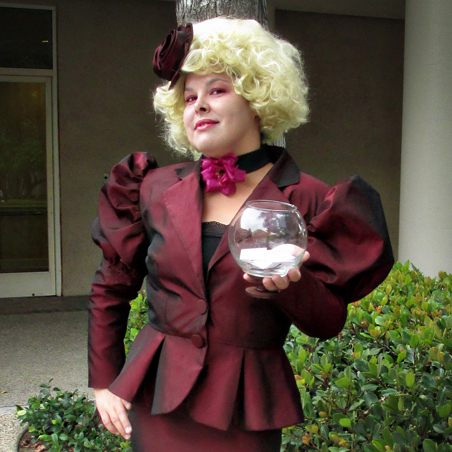 Making the Effie Trinket Costume, Part 1
Making the Effie Trinket Costume, Part 2
Completed Effie Trinket Costume