It has been a year and a half since I last posted on this blog, but rest assured that I have been sewing, knitting, traveling, and doing all the things! Well, traveling only in the last several months.
If you have been following this blog for a long time, you might remember that I used to do a fair amount of historical costuming. Well, in the last couple of years I have found my way back to historical sewing, as hinted with the 18th century pocket post from last year.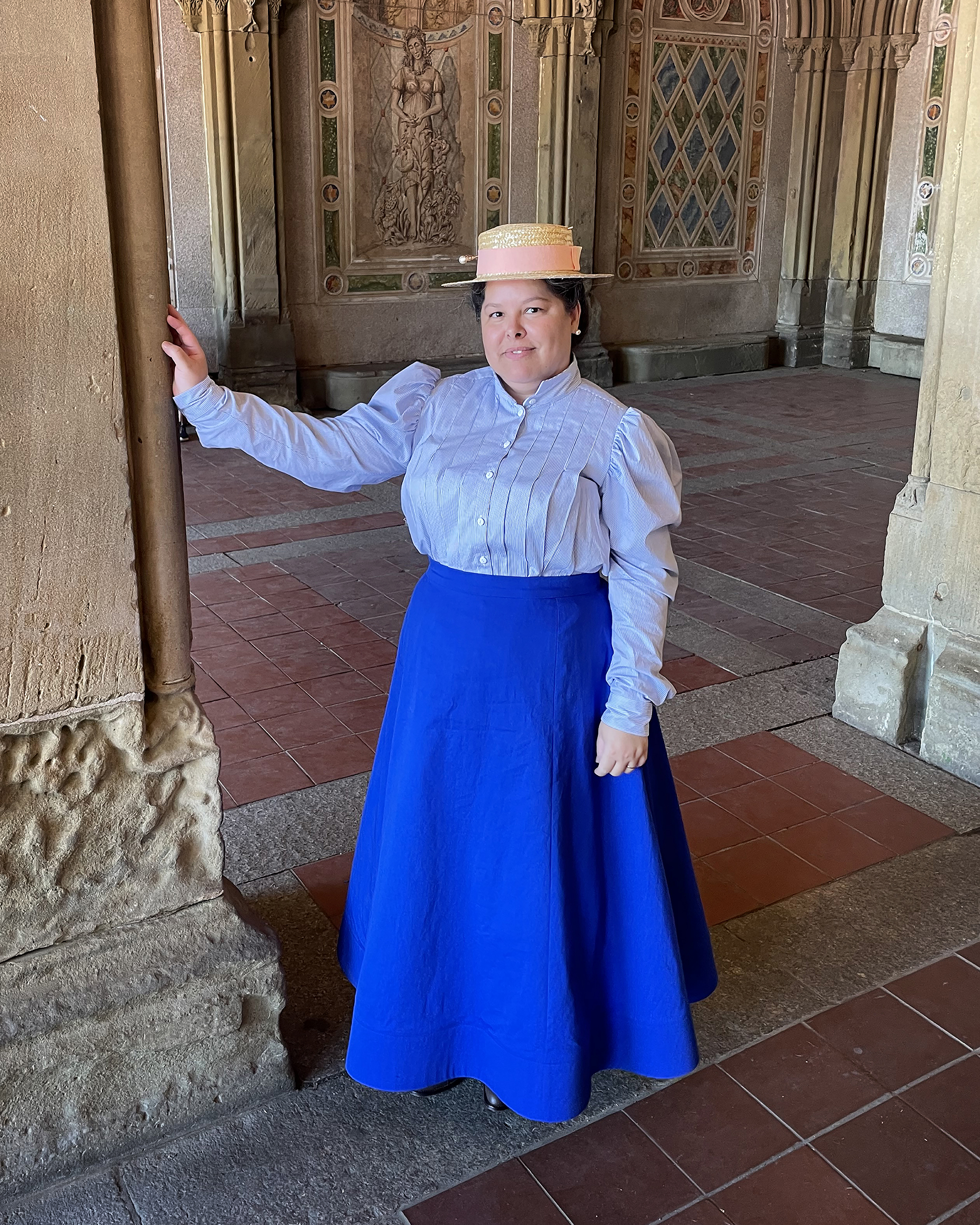 Just before the pandemic I connected with a local group of historical costumers and then finally in the last year and a half I've had the opportunity to attend some events.
Of course, I needed clothes
Last year specially I made three historical outfits, the first of which is this 1890s walking outfit for a Gilded Age themed picnic in Central Park.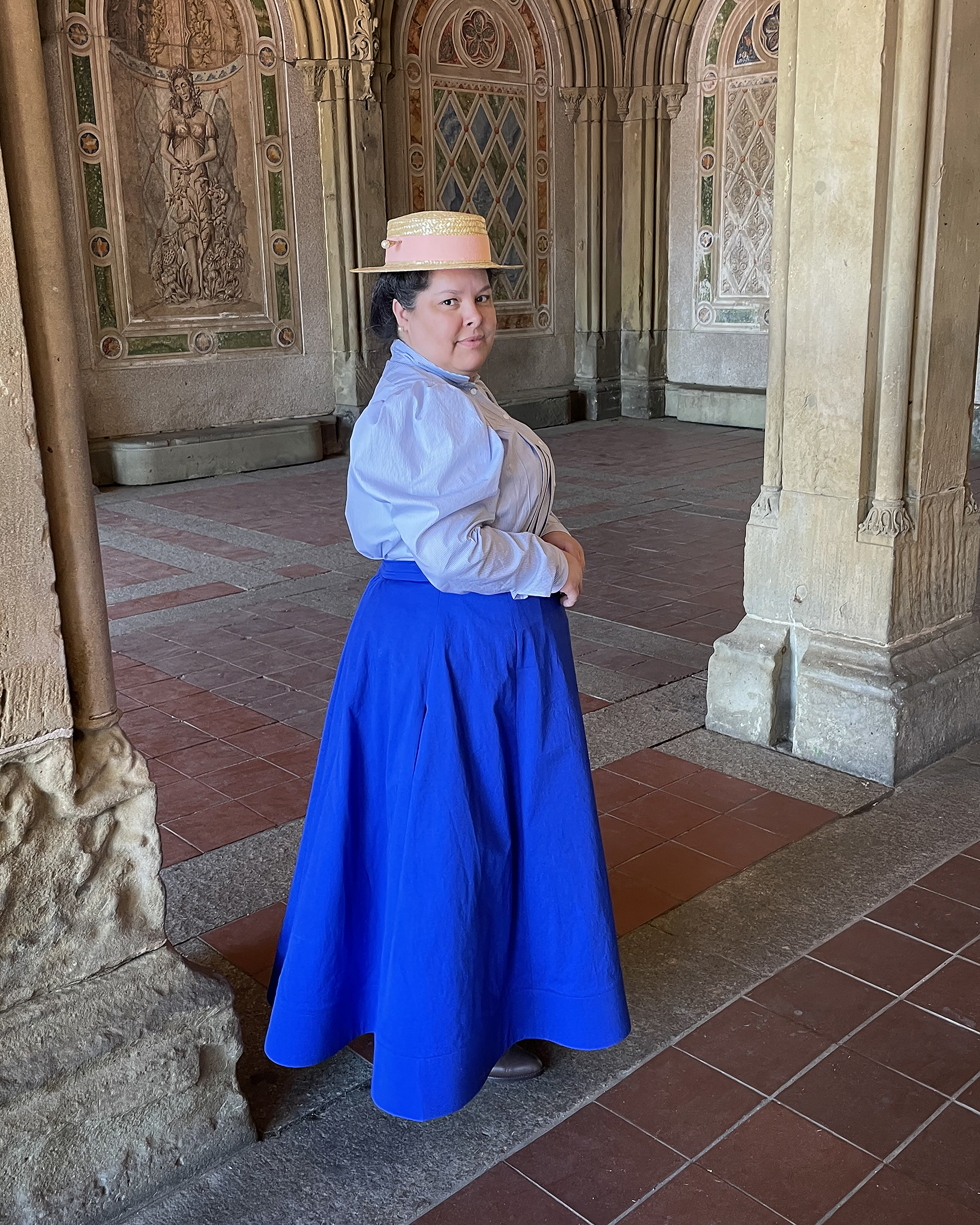 I decided to go with the 1890s (also known as the Belle Époque) rather than earlier Gilded Age because it doesn't require a bustle, hoop, or anything of the sort. You just need a bum/hip pad, petticoats, and you're golden.
I already had the bum/hip pad (purchased), but I made everything else, including the petticoat.
There are no process photos because, the truth, I was in rush to finish in time for the event, which seems to be a running theme here.
I have pattern reviews for both the skirt (Truly Victorian 291) and the shirtwaist (Black Snail Patterns), if you want to know more about them.
The petticoat is a story for another day.
The corset, which is a bit small now, is the same one I made at Costume College in 2014.