Fall is in full swing and if you've put off working on your cold-weather wardrobe, let me give you a gentle push by sharing nine long-sleeve dress patterns that transition well from fall to winter.
Normally people shy away from wearing dresses in winter in favor of pants to stay warm. But if you love wearing dresses, there is no need to give them up when the temperatures drop. Long sleeve dresses make great fall and winter clothes! Just think of them as very long tops and wear them with tights and leggings, ideally fleece lined ones, and you'll be warm and toasty from fall through winter.
These patterns are easily available to purchase online. Some of them are available as PDFs while others are also available as printed patterns.
CASHMERETTE TURNER DRESS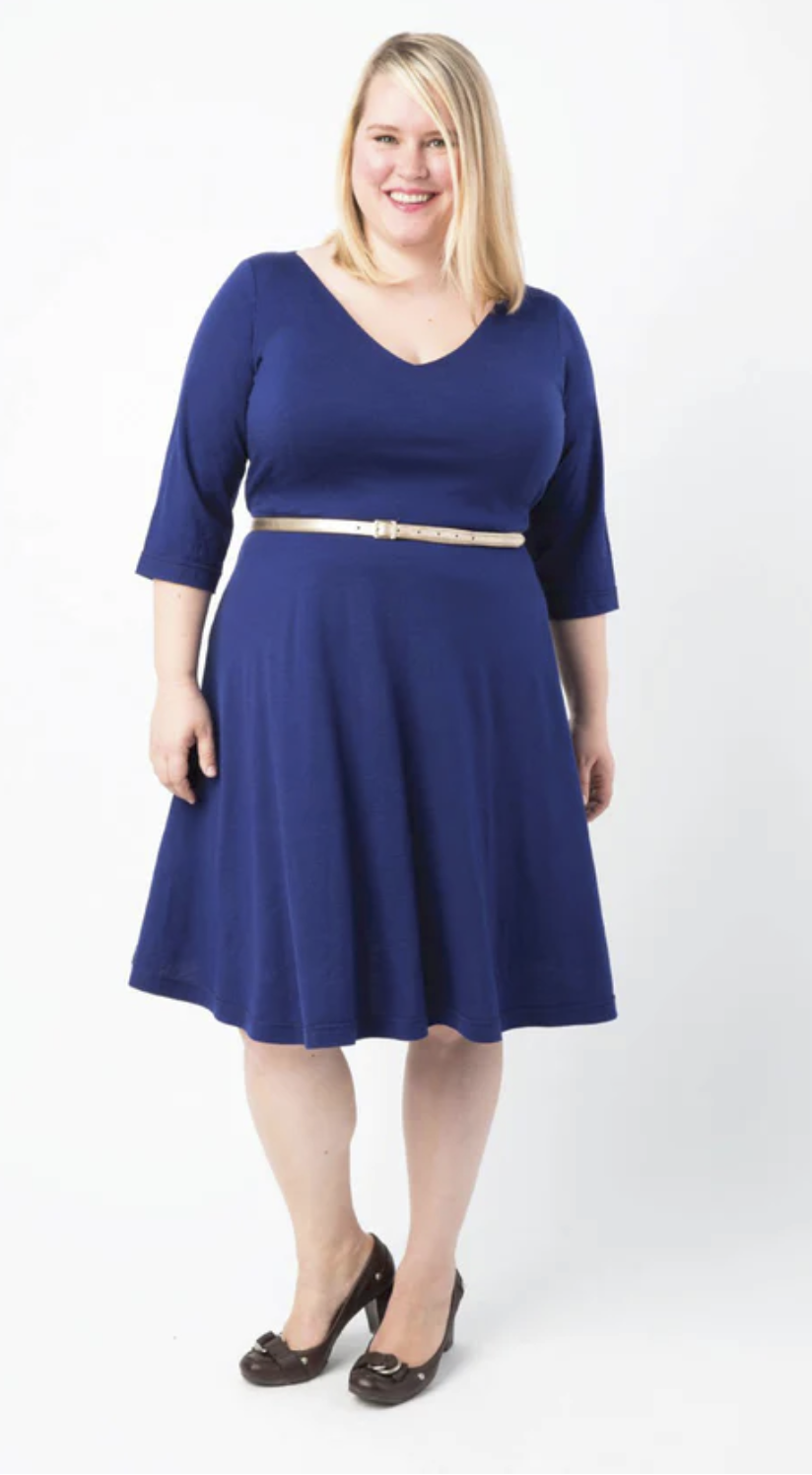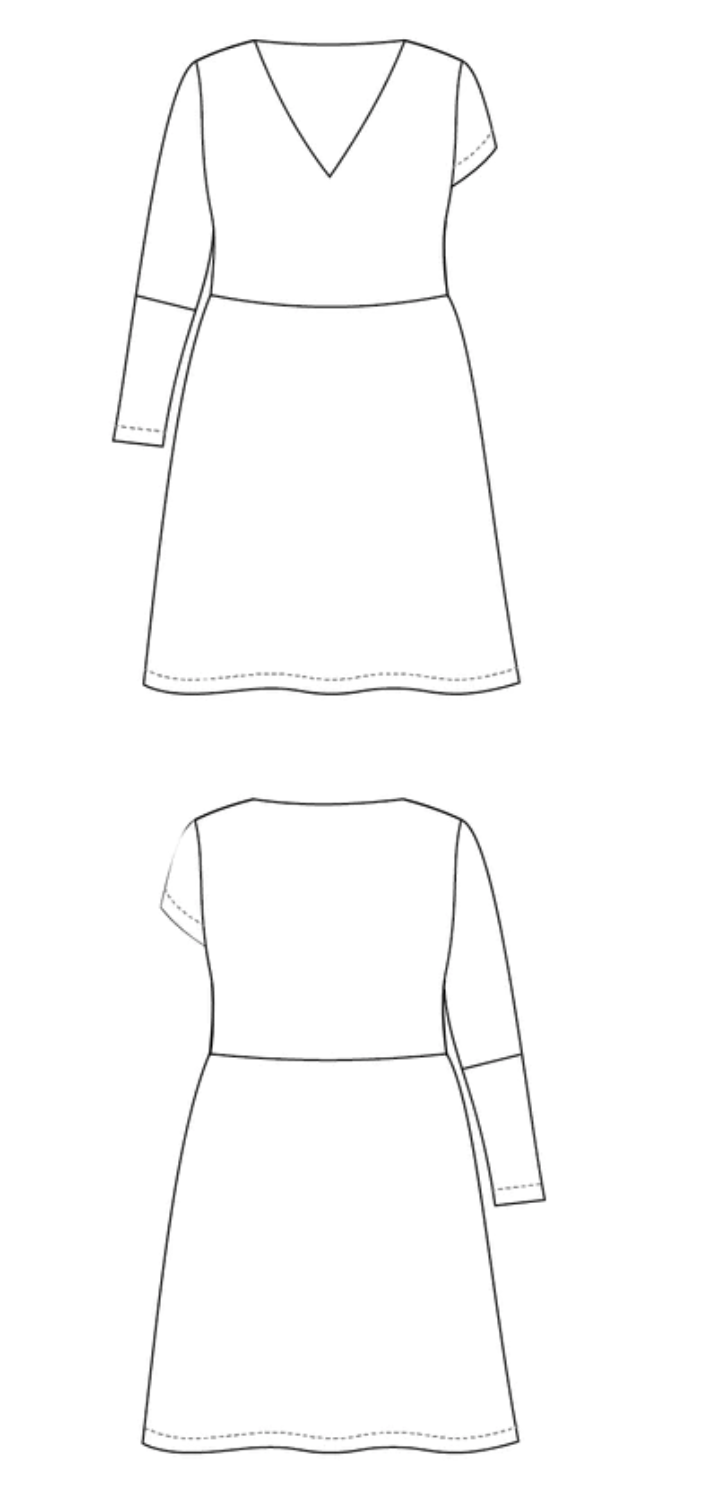 The Turner Dress is designed for knits and the bodice is lined, giving an extra layer of warmth. The sizing is extensive and, like all Cashmerette patterns, it comes with different cup size options making it easier to fit a variety of bodies.
CASHMERETTE UPTON DRESS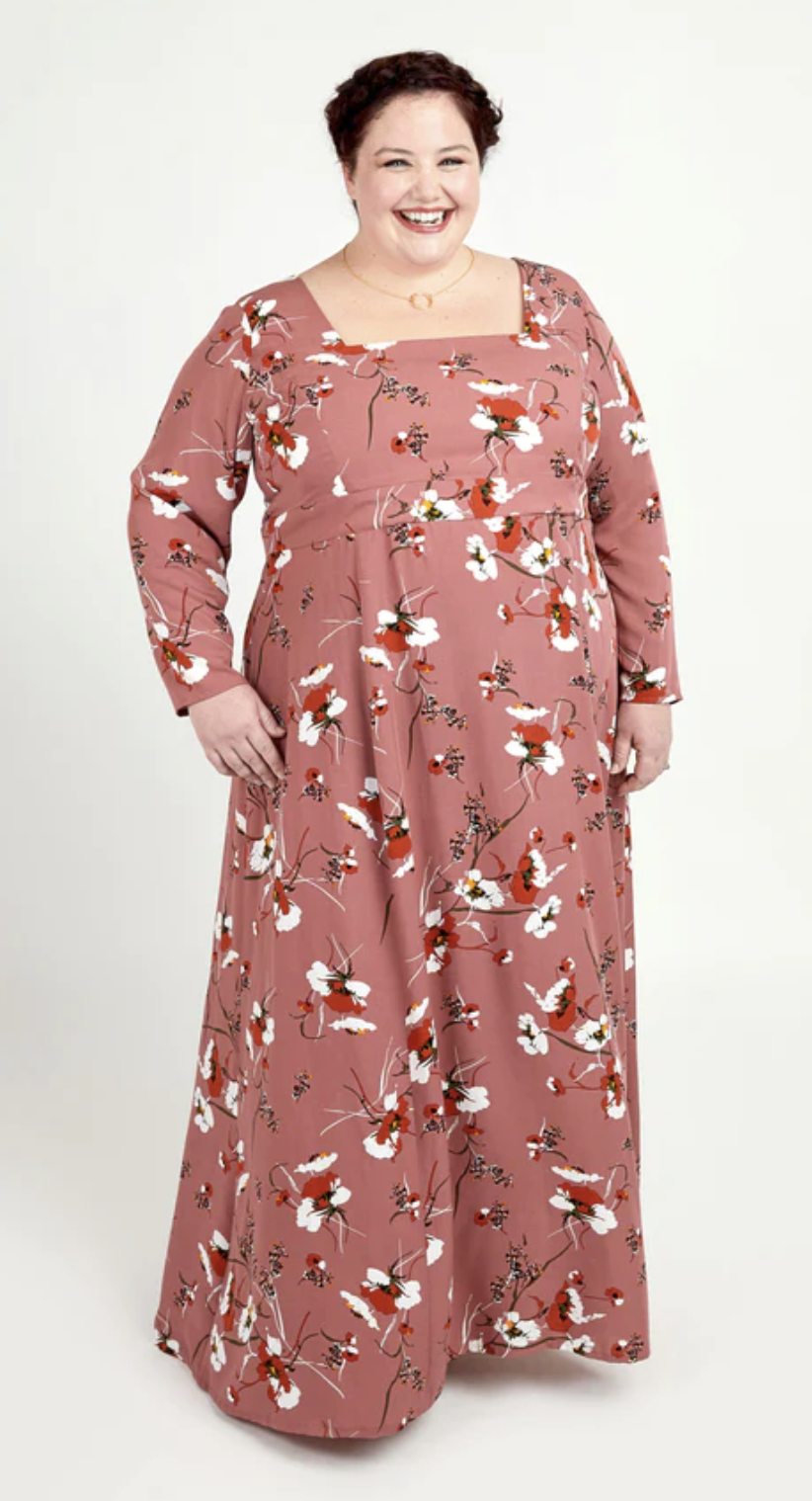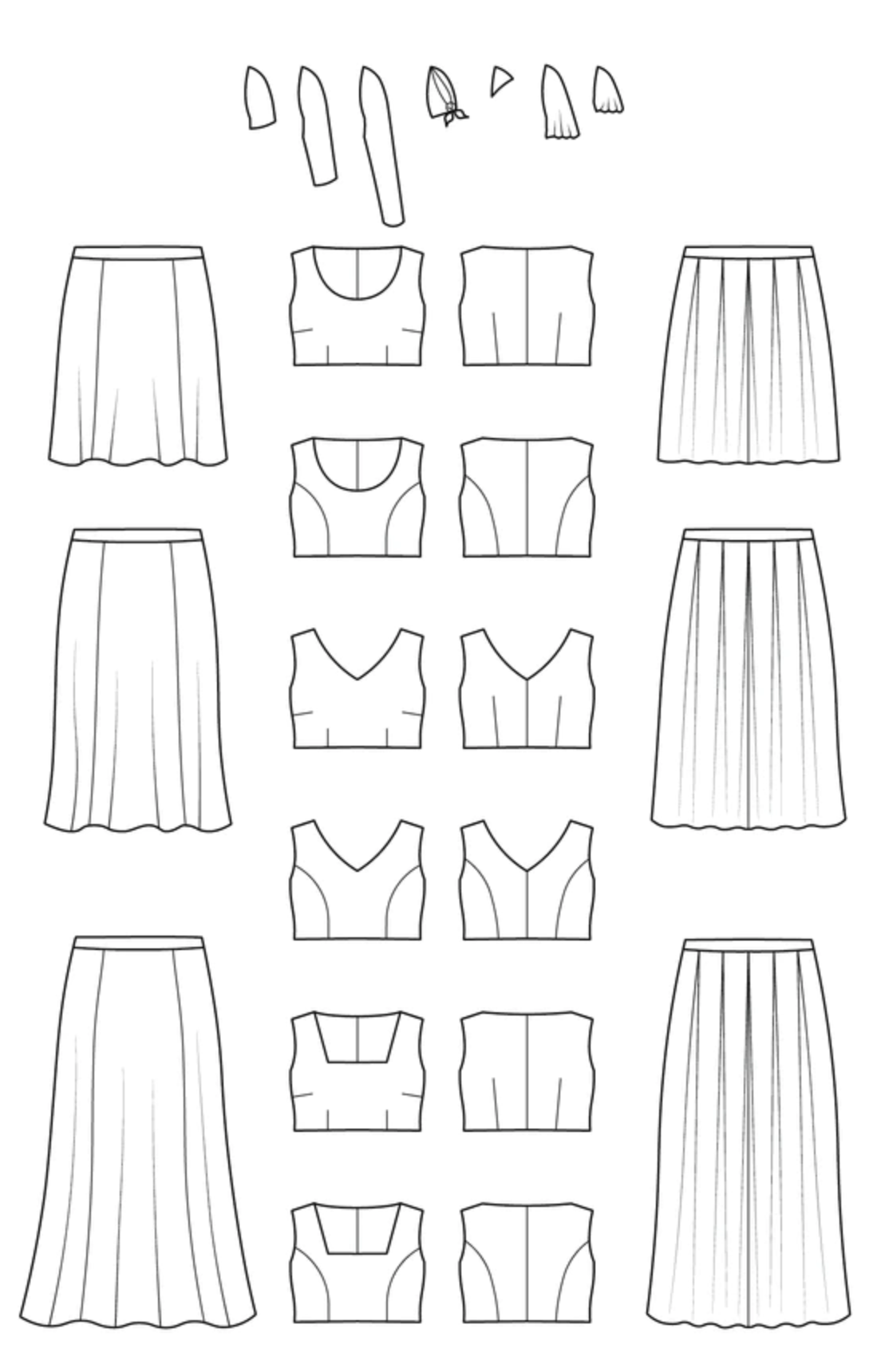 The Upton Dress with expansion pack has the same sizing and cup size perks as the Turner Dress, but with a serious amount of design options. With a variety of lengths, bodice, and neckline types, this pattern is sure to give you plenty of options as you build your wardrobe to take you from fall through winter. The maxi length option is especially suited for the chill of winter.
LOVE NOTIONS OLYMPIA DRESS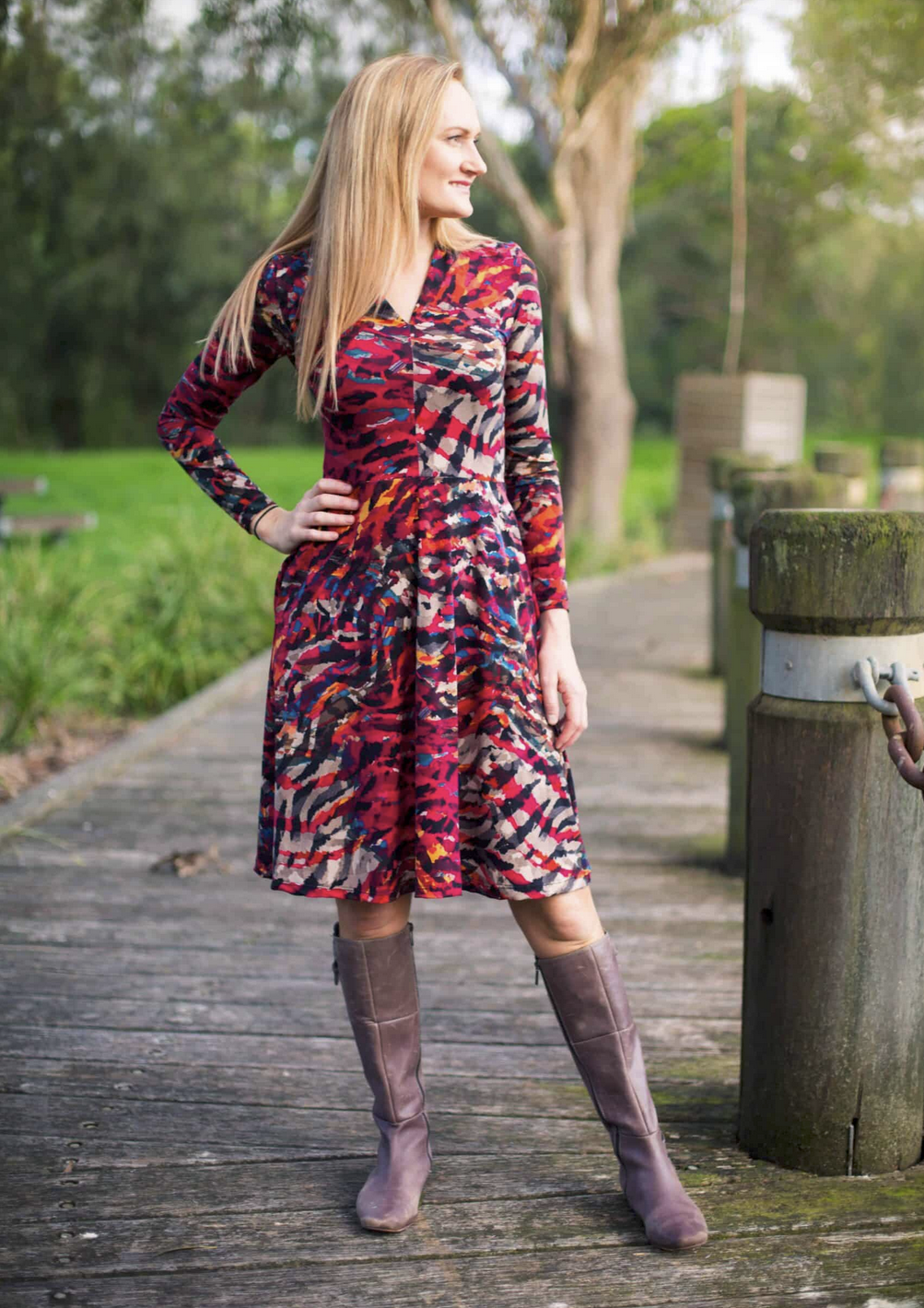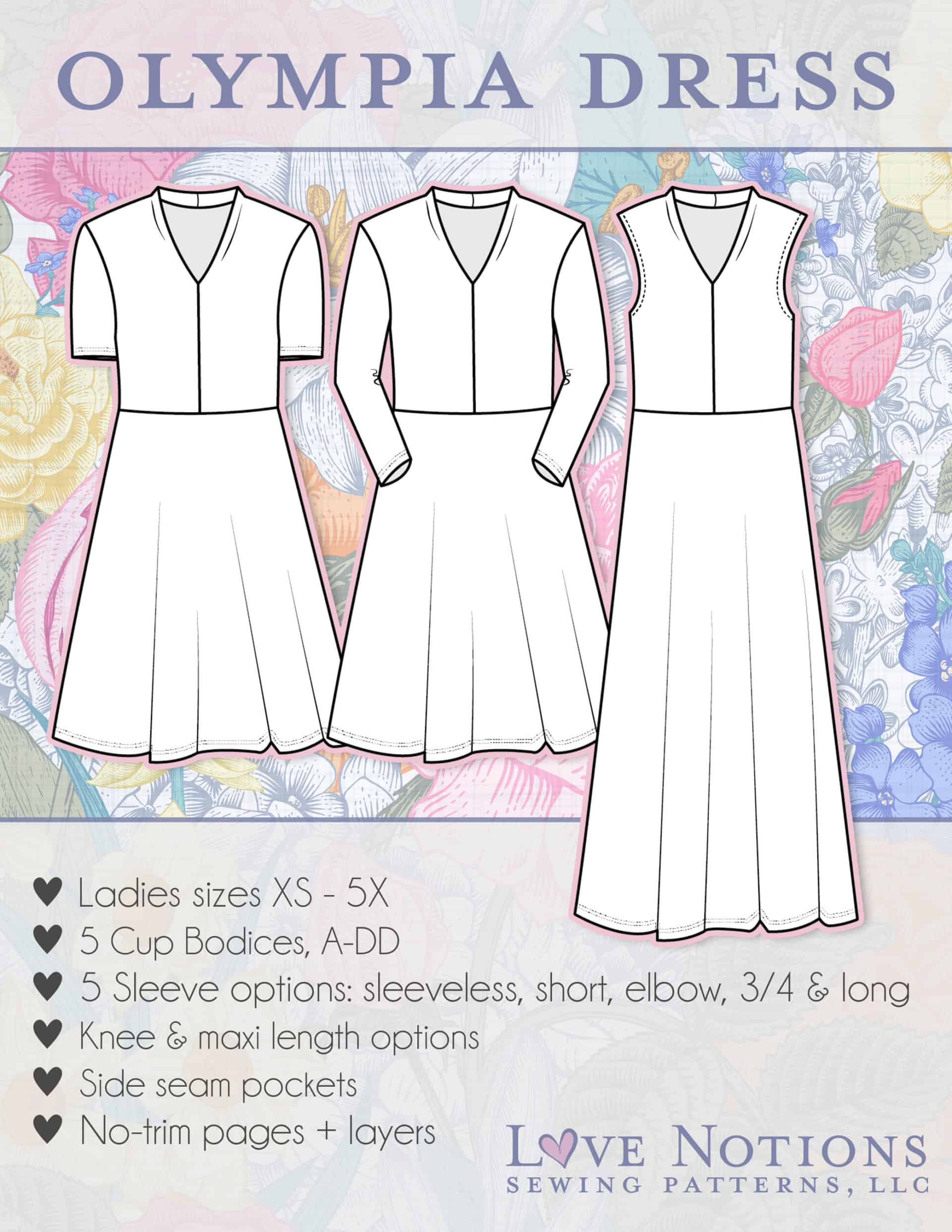 The Olympia Dress comes with two skirt length options, with the maxi length being perfect to transition into colder weather. The pattern comes with cup sizes for easier fitting. The center front seam makes it easy to sew the V-neck, which can be tricky in knits.
HEY JUNE SHERIDAN SWEATER DRESS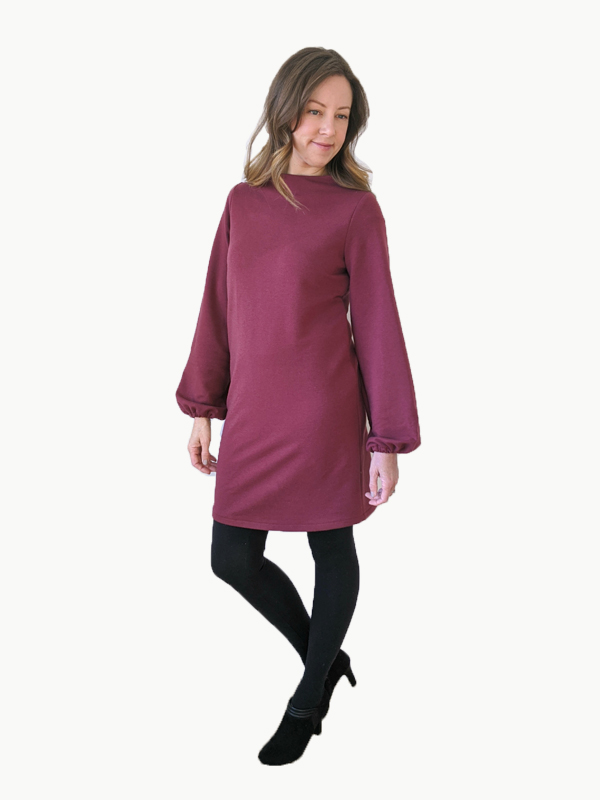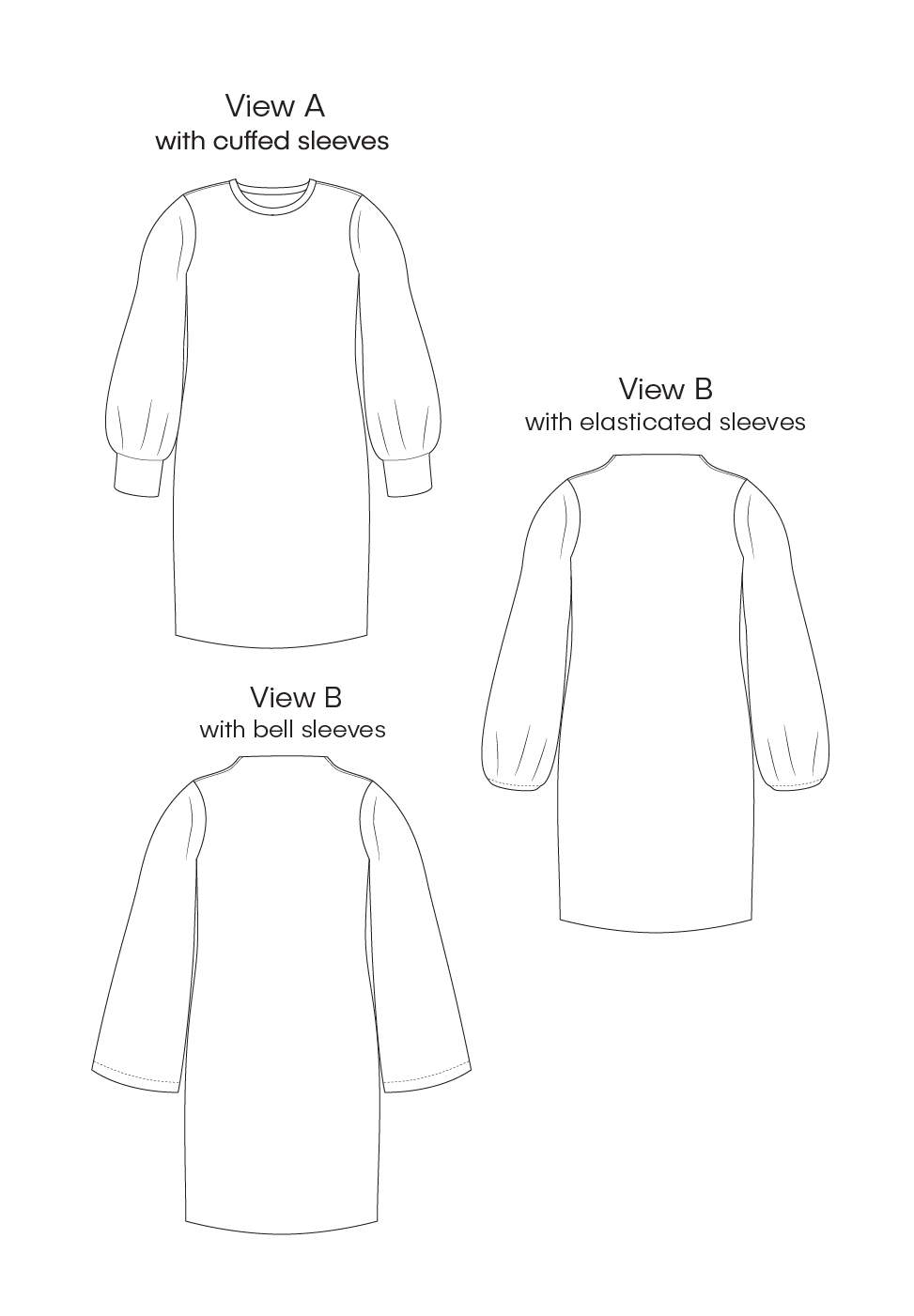 The Sheridan Dress is an add-on to the Sheridan sweater. The add-on is free but you do have to buy the sweater pattern. The dress has three sleeve options and two neck options, and it is drafted for knit fabrics. I have made the sweater version twice, once in a wool knit and once in a sparkly jersey. A wool knit would work well for the dress version too. The pattern comes with instructions on how to make a full bust adjustment.
ITCH TO STITCH TALLINN DRESS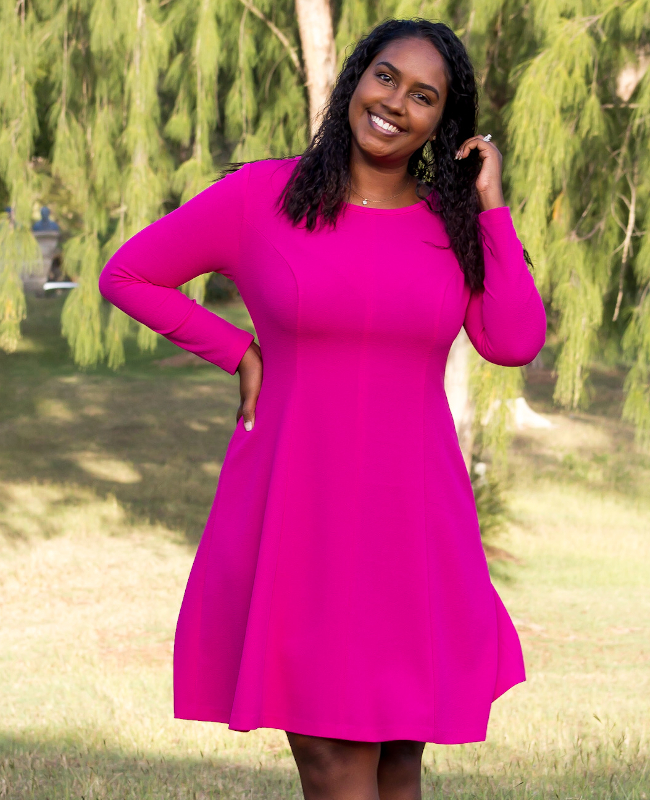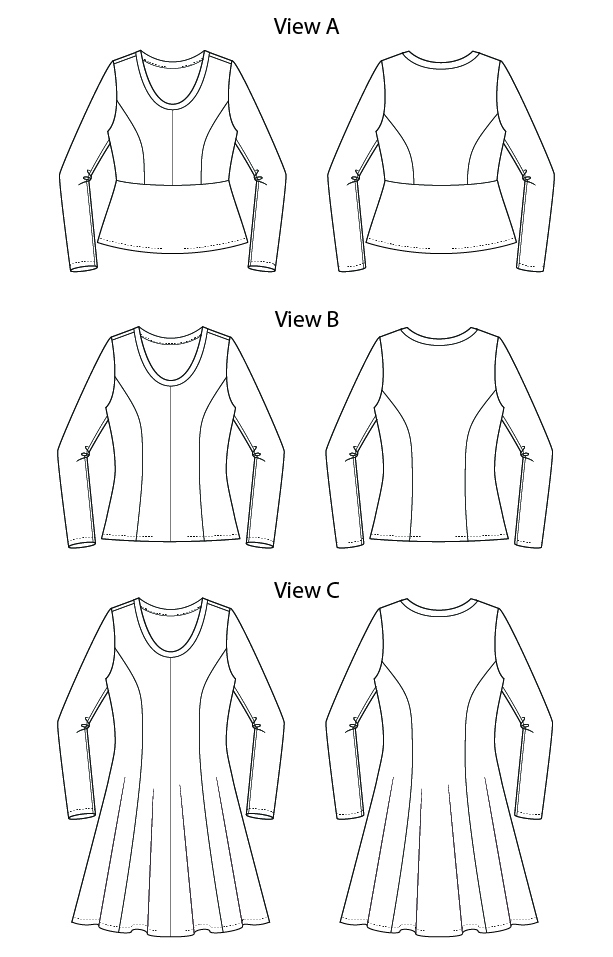 The dress version of the Tallinn has princess seams from the armscye to the hem, which makes it easy to fit for bust size, waist size, etc. It also comes with an option for a full bust adjustment already built in. Made in a ponte or even a wool knit, this dress can be very warm in cold temperatures.
Burda Style December 2018, #118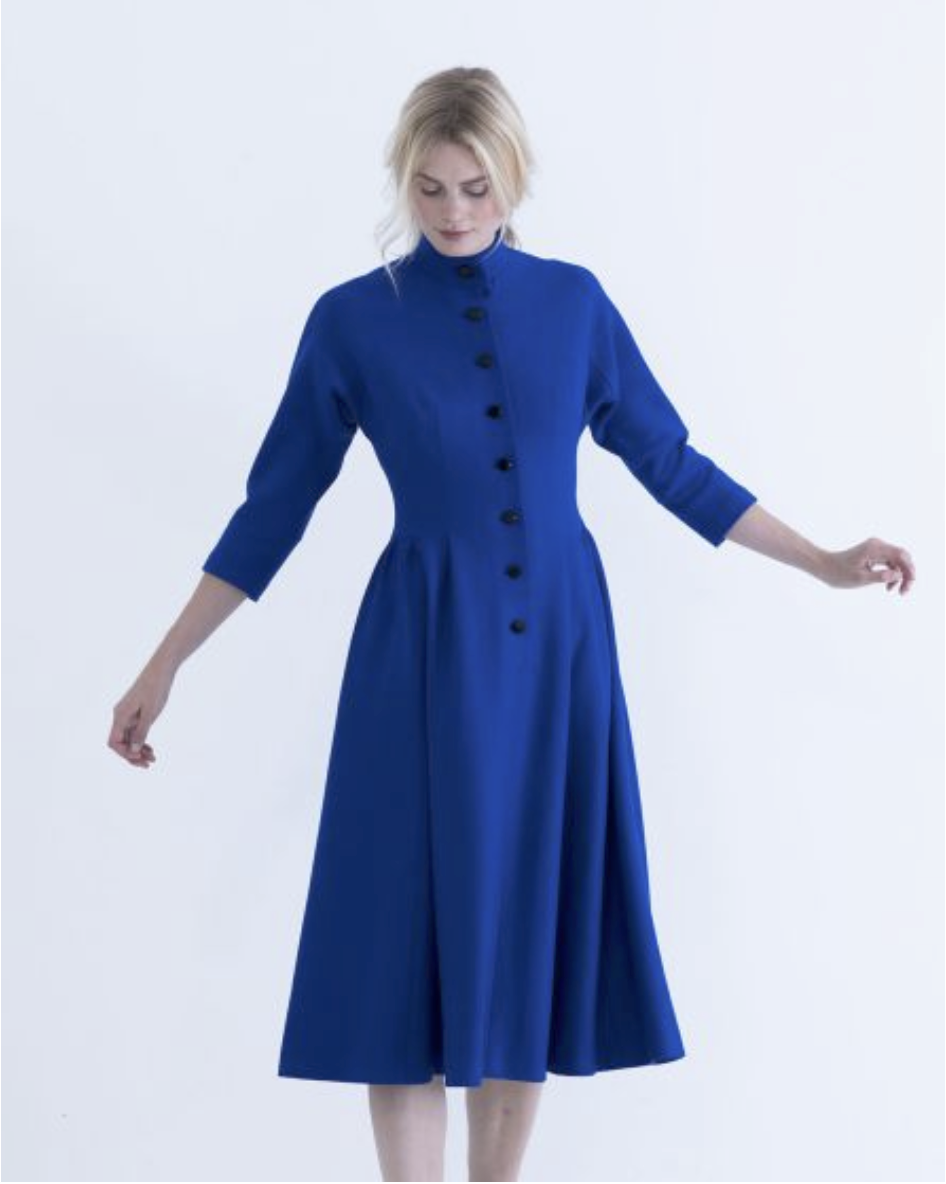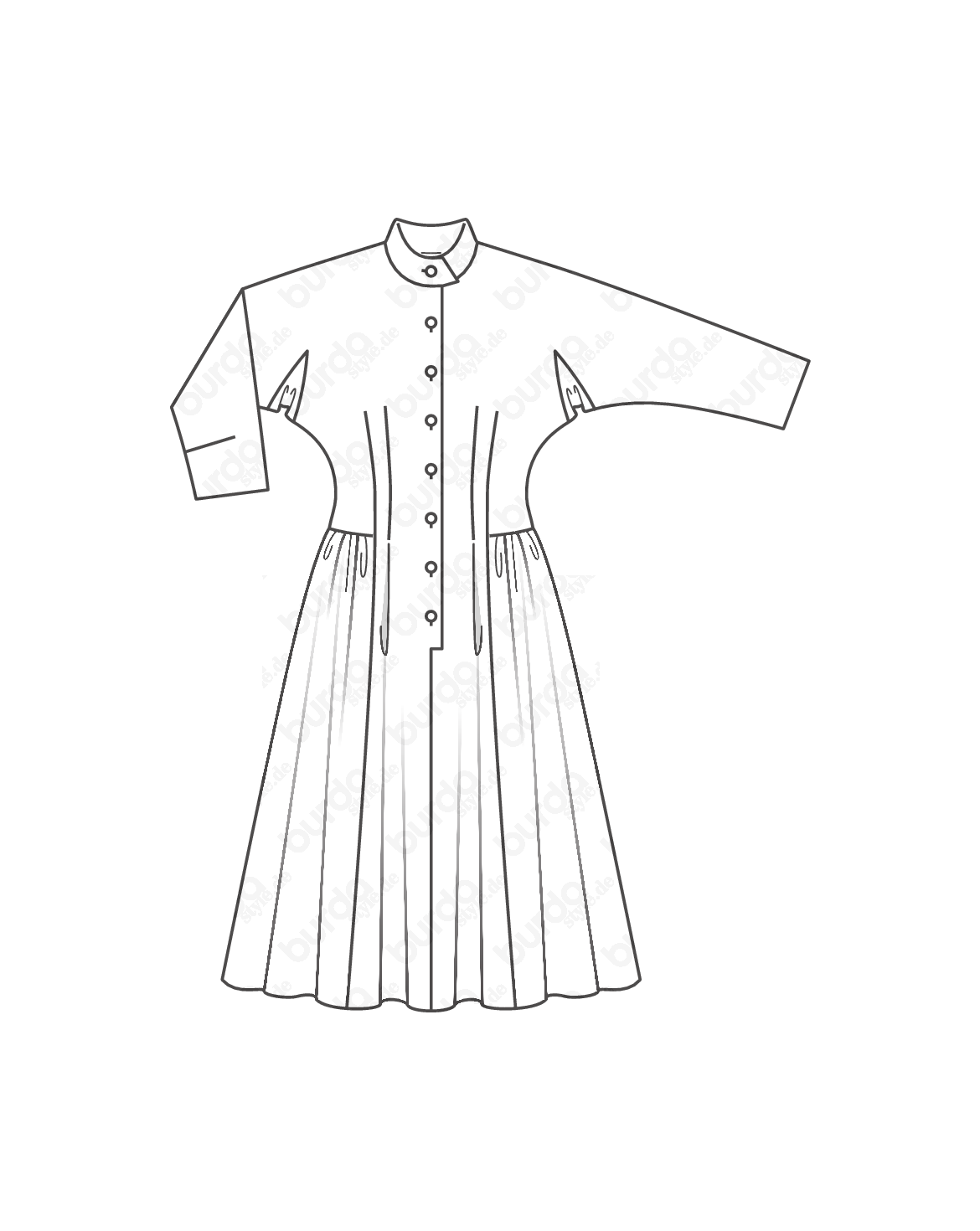 This gorgeous dress by Burda Style has long dolman sleeves (also known as batwing sleeves) with underarm gussets for better range of motion. The dress is intended to be made in wool woven fabric, which is great to keep you warm and cozy. The lovely details of the sleeve dart and the pleated skirt add a special touch.
Fibre Mood Ruby Dress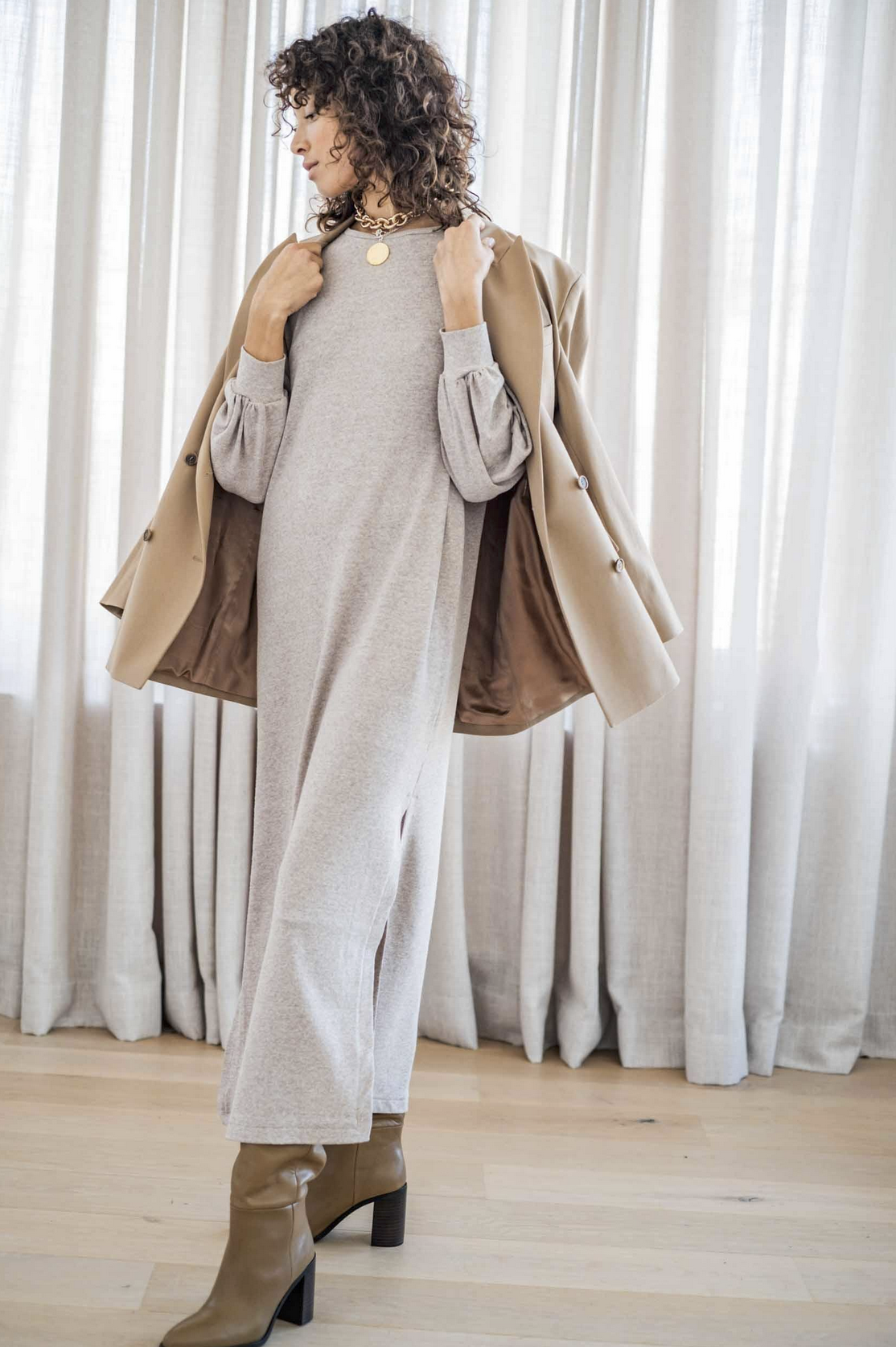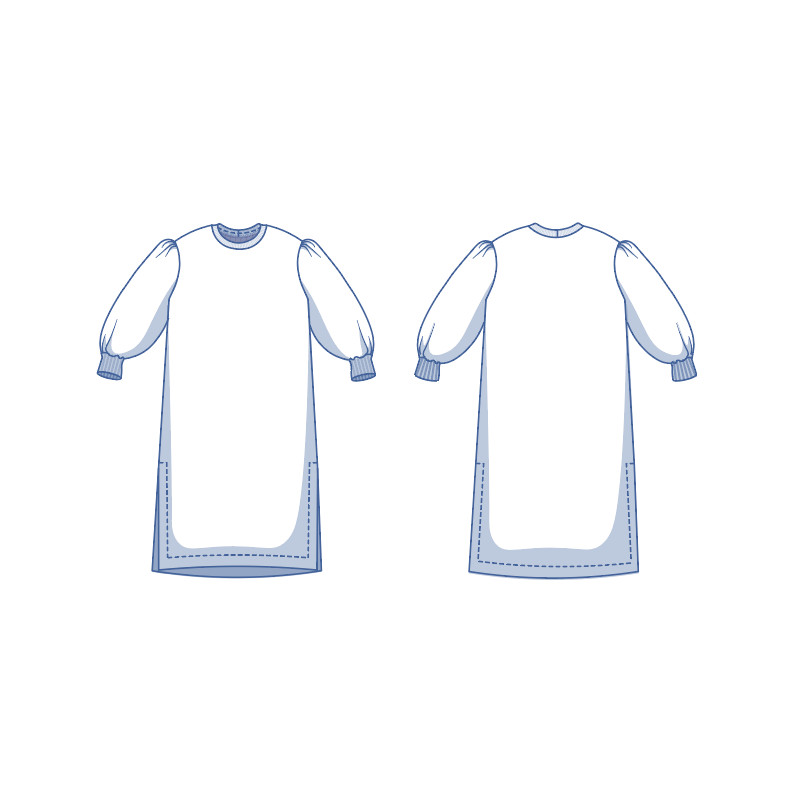 This long sweater dress from Fibre Mood was made for fall and winter. It has a dropped shoulder and sleeves with gathers both at the shoulder and the wrist. The side slits on the side add an interesting detail to an otherwise simple silhouette.
Pattern Emporium Wanderlust Dress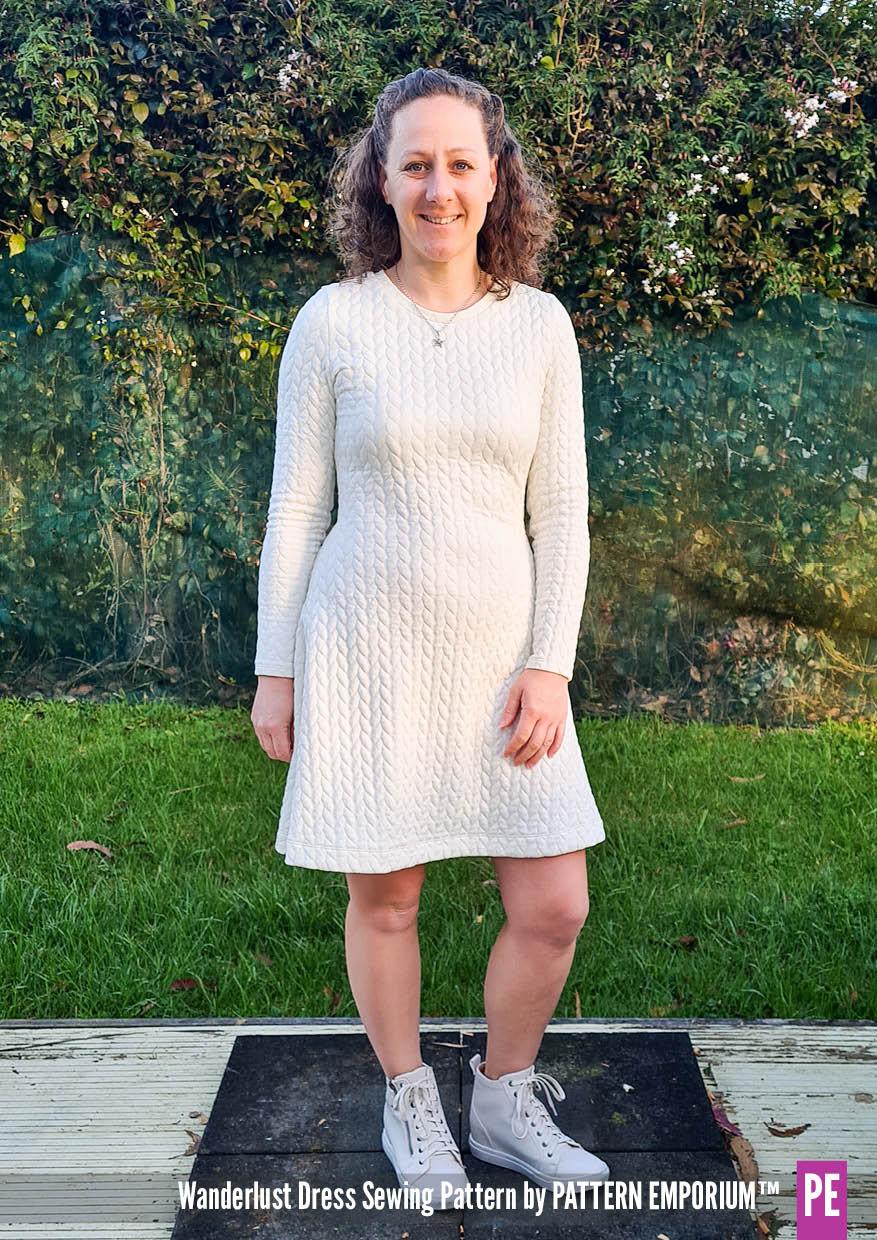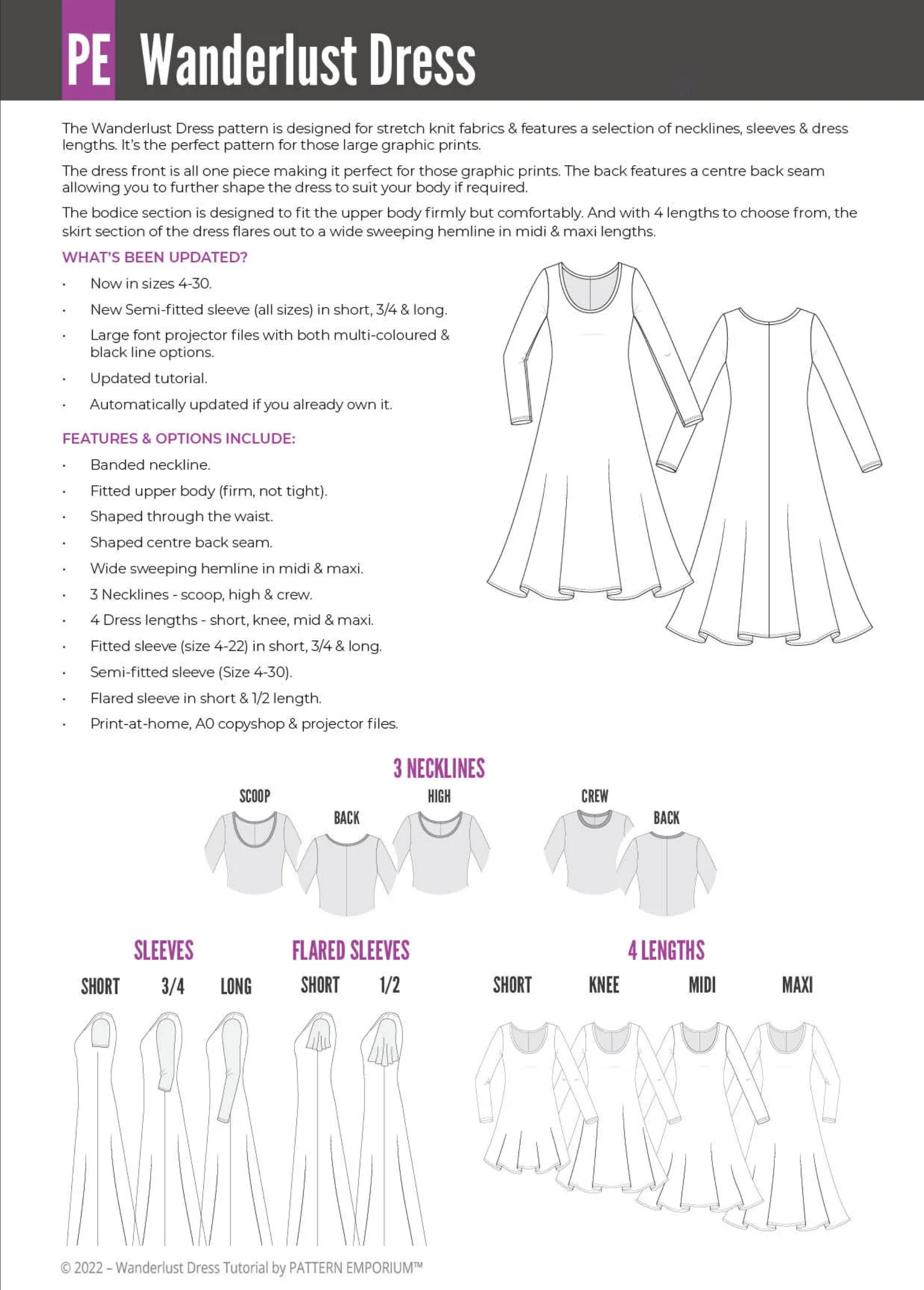 With several different lengths and other design options, the Wanderlust Dress is a great option to transition from fall to winter. The pattern comes in a pretty extensive size range, though no cup sizes or other full bust adjustments are included.
Sinclair Patterns Iris Dress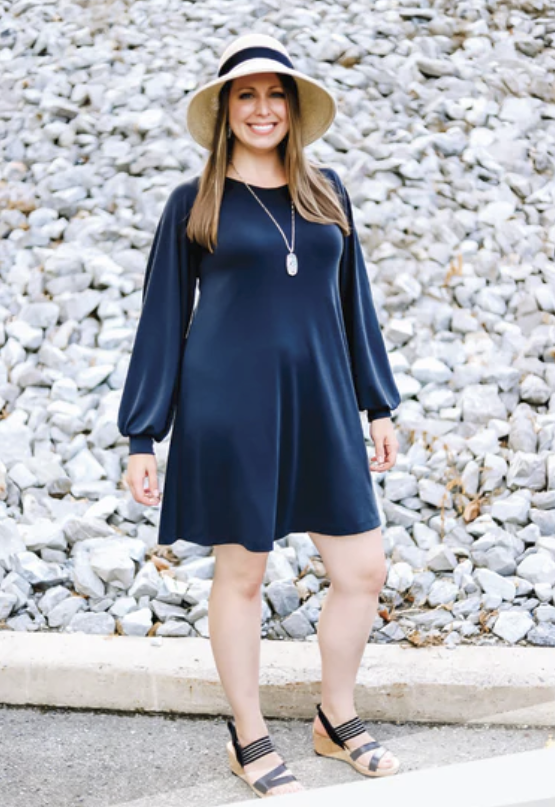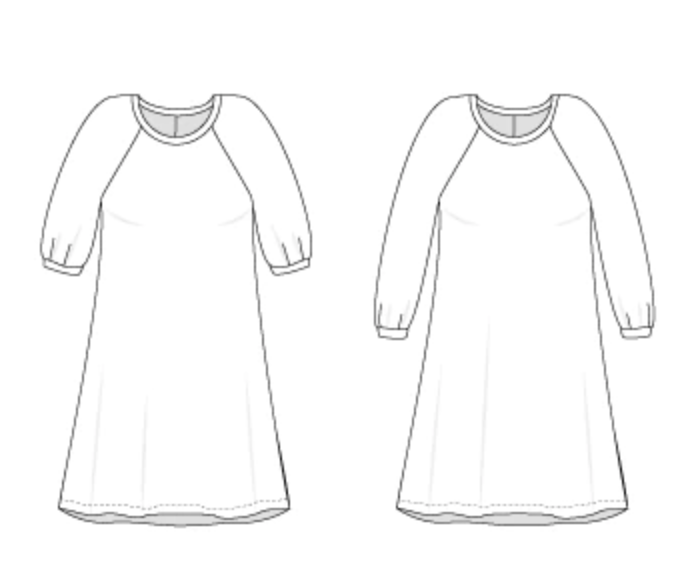 The Iris Dress with long sleeves, either fitted or bishop, is perfect for winter. Better still, it comes with cup sizes that increase as the bust sizes increase AND it comes in three heights, regular, petite, and tall. The back also comes with a built-in swayback adjustment.  I have made this dress twice, once in a sparkly fabric for NYC Frocktails 2023 and once in a two-way stretch Liverpool knit. Different fabrics completely change the vibe of the dress.
And there you have it, 9 fall to winter dress patterns to keep you warm and stylish in the cold weather. Which one is your favorite?
---
PIN THIS POST!