I've been running on and off for about 7 years, and in that time I've accumulated more than my fair share of shorts. As such, there really isn't any reason for me to want to sew some for myself other than I just want to.  So there.
I haven't been running much this winter because it's been too cold out, or icy, and I hate running on a track or treadmill, but I have been spinning frequently.  I got rid of all my cycling shorts when I left Florida (sold my bikes too), so I've been spinning wearing running shorts.  That is fine, except that I felt none of them were the right length.
For spinning in a hot room, bottoms have to be the right length.  Capri length is too hot (for me), but shorts that are too short ride up. That's where these Fehr Trade Duathlon Shorts come in.
The pattern comes in three different lengths – capri, biker, and booty. This version is the biker length, which is perfect for spinning.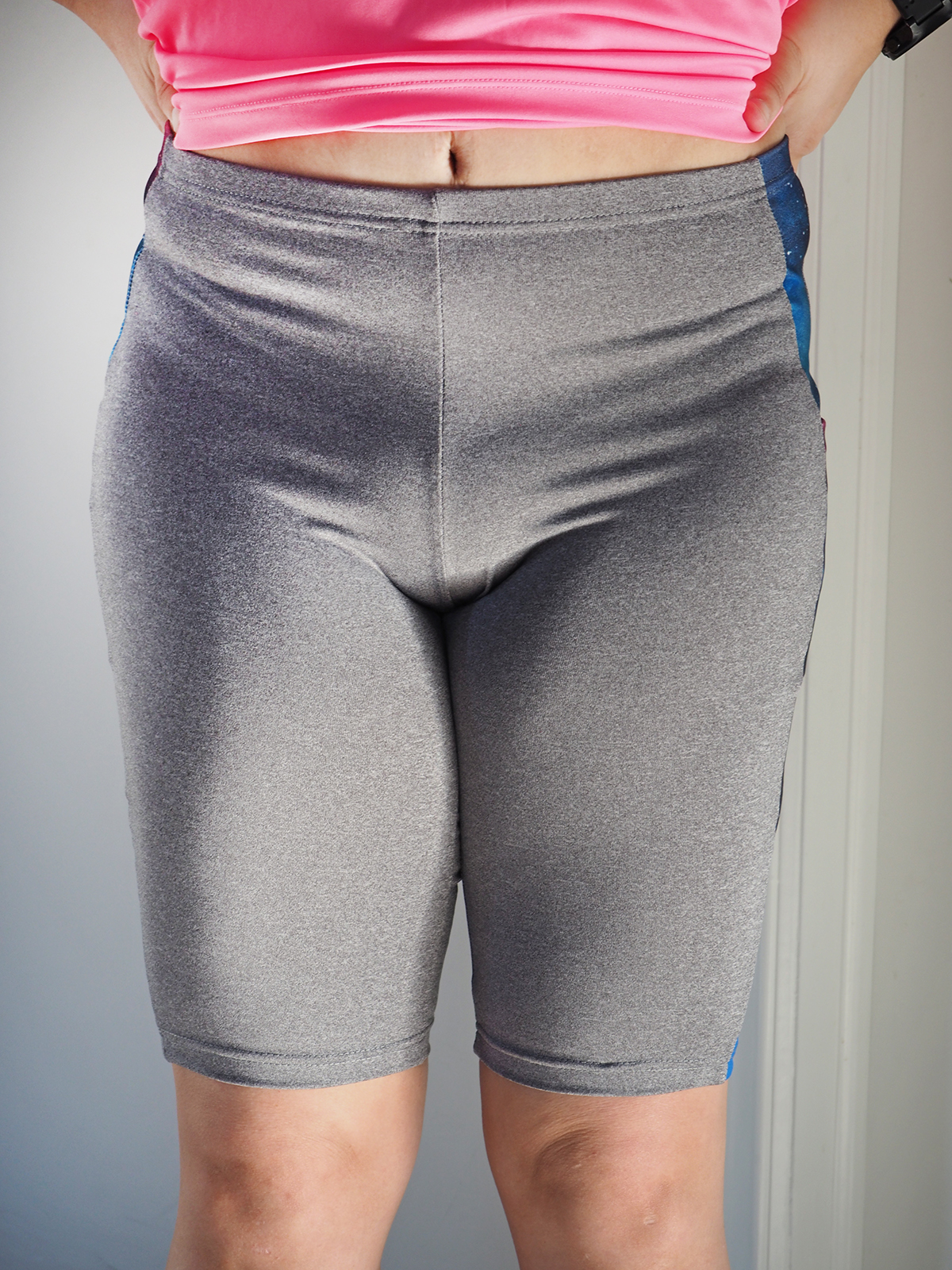 This was my first attempt at sewing activewear; well, the second really, as I made a pair of booty shorts as my muslin. I cut those in a size XS, which was the closest to my hip measurements.  In the end, I decided they were baggier than I like my shorts so for the biker shorts I cut an XXS, although, to be fair, my fabric is pretty stretchy. I'd have to cut an XS for less stretchy fabric. I made no design or fitting changes.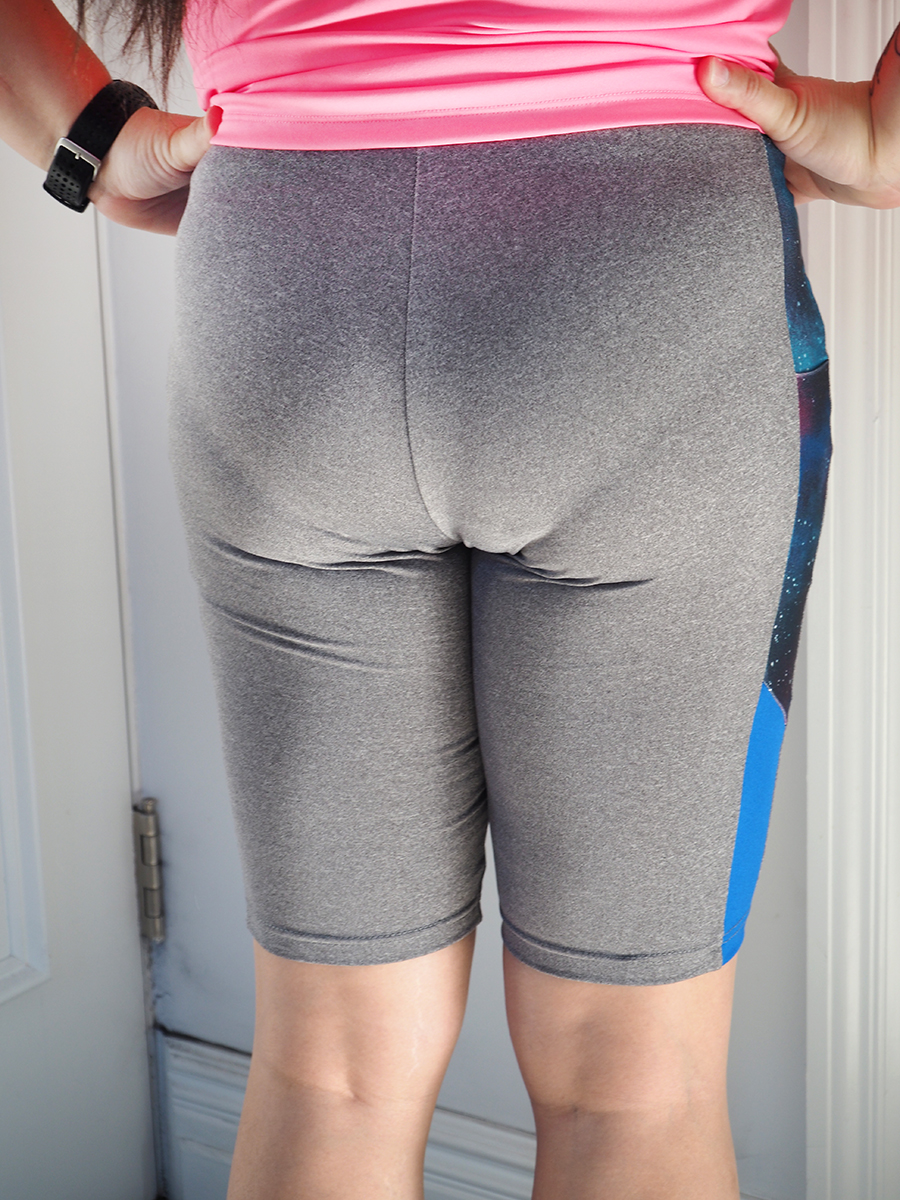 The fabric is pretty cheap fabric from Jo-Ann as I didn't want to waste good, expensive fabric on my first attempt. The gray fabric is thin but opaque, the galaxy fabric is thicker, and the blue is swimsuit fabric with the less shiny side as the right size.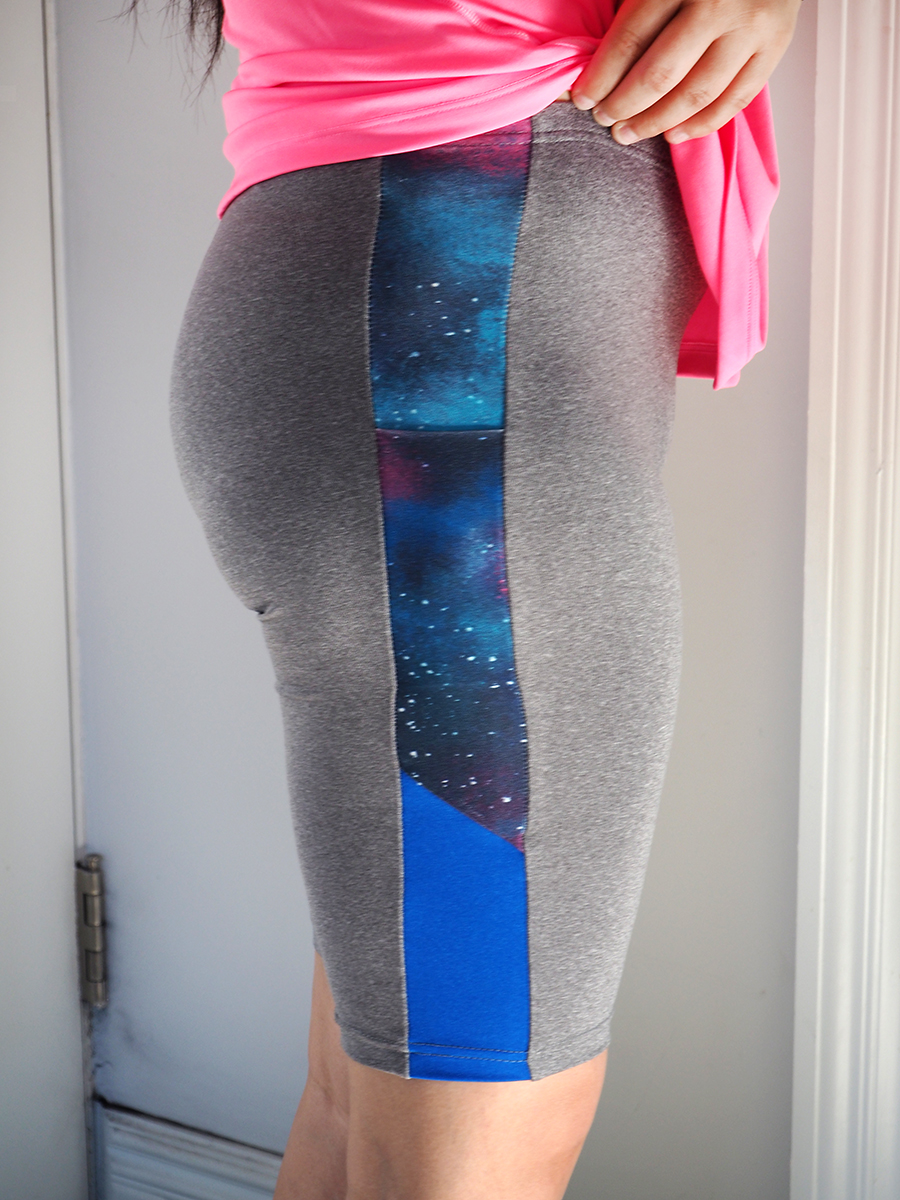 The construction was pretty straightforward and quick, I made this from taping the pattern to everything but the hem in about 2 hours. However, I have the bad habit of not reading instructions and had to rip the diagonal seams between the galaxy and the blue fabric twice. Lesson learned.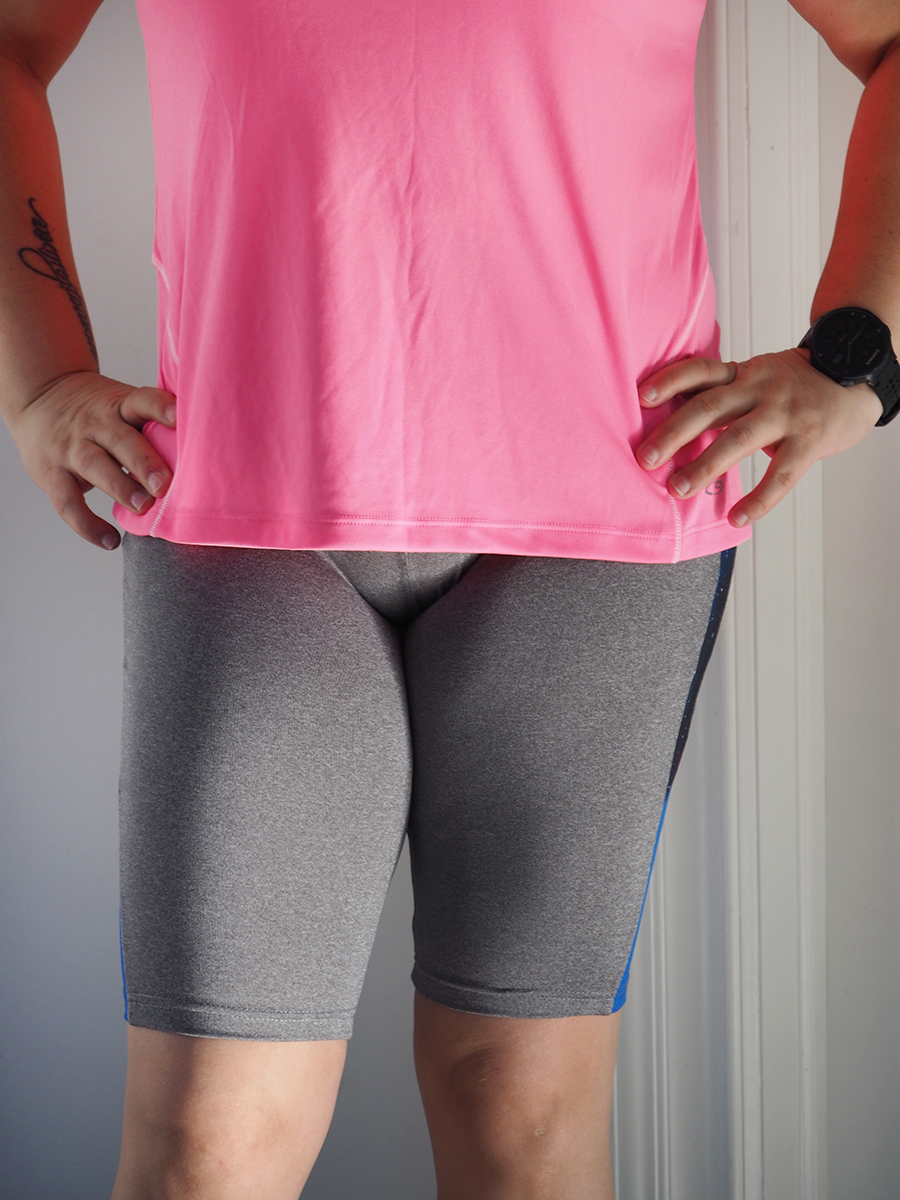 I have to say, I am very pleased with the results.  I finished hemming the shorts and taking pictures and literally ran to spinning class. They were so comfortable!  My other shorts tend to roll down at the waist (I'm an inverted triangle), but these stayed in place. They also did not ride up at the legs. It almost felt like I wasn't wearing anything.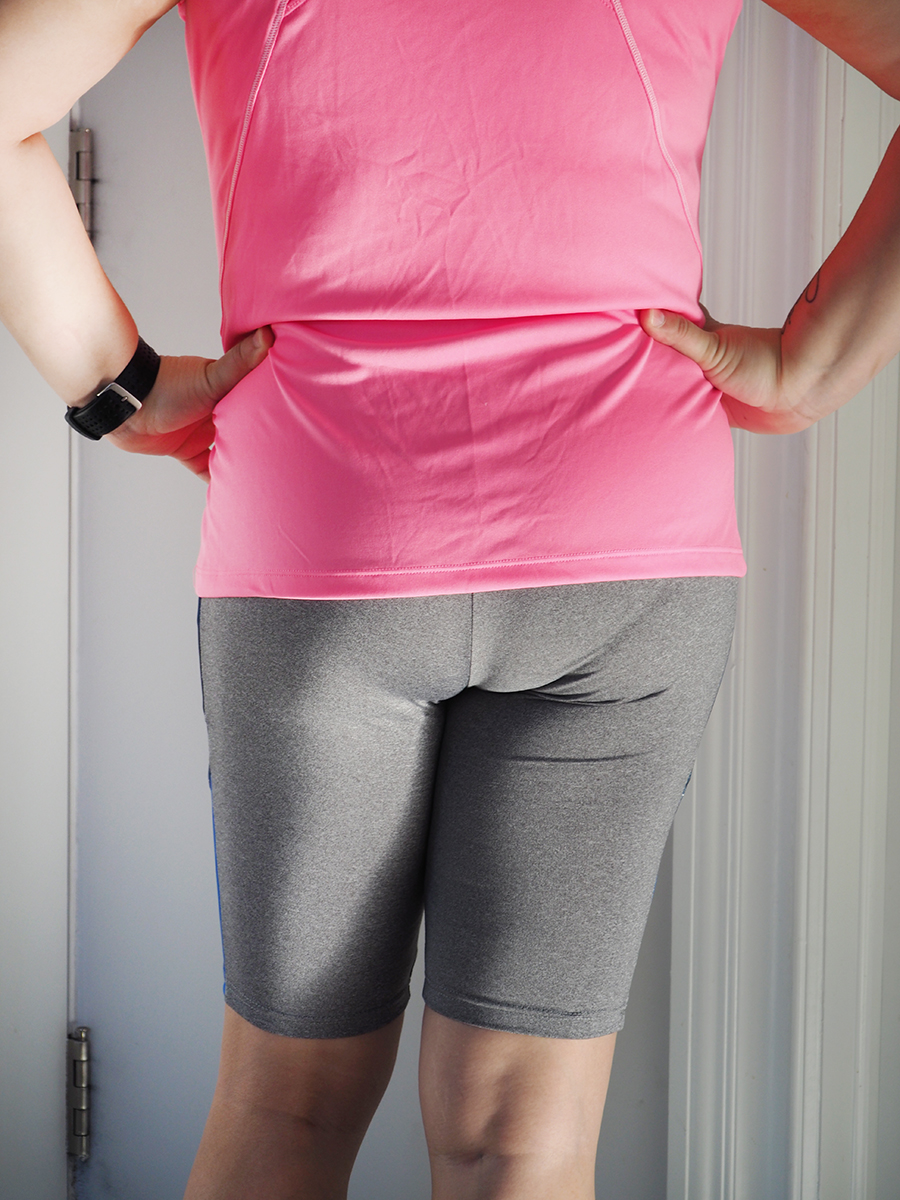 For running, I prefer a length halfway between the biker shorts and the booty shorts, so when I make these again I'll figure out how to do that.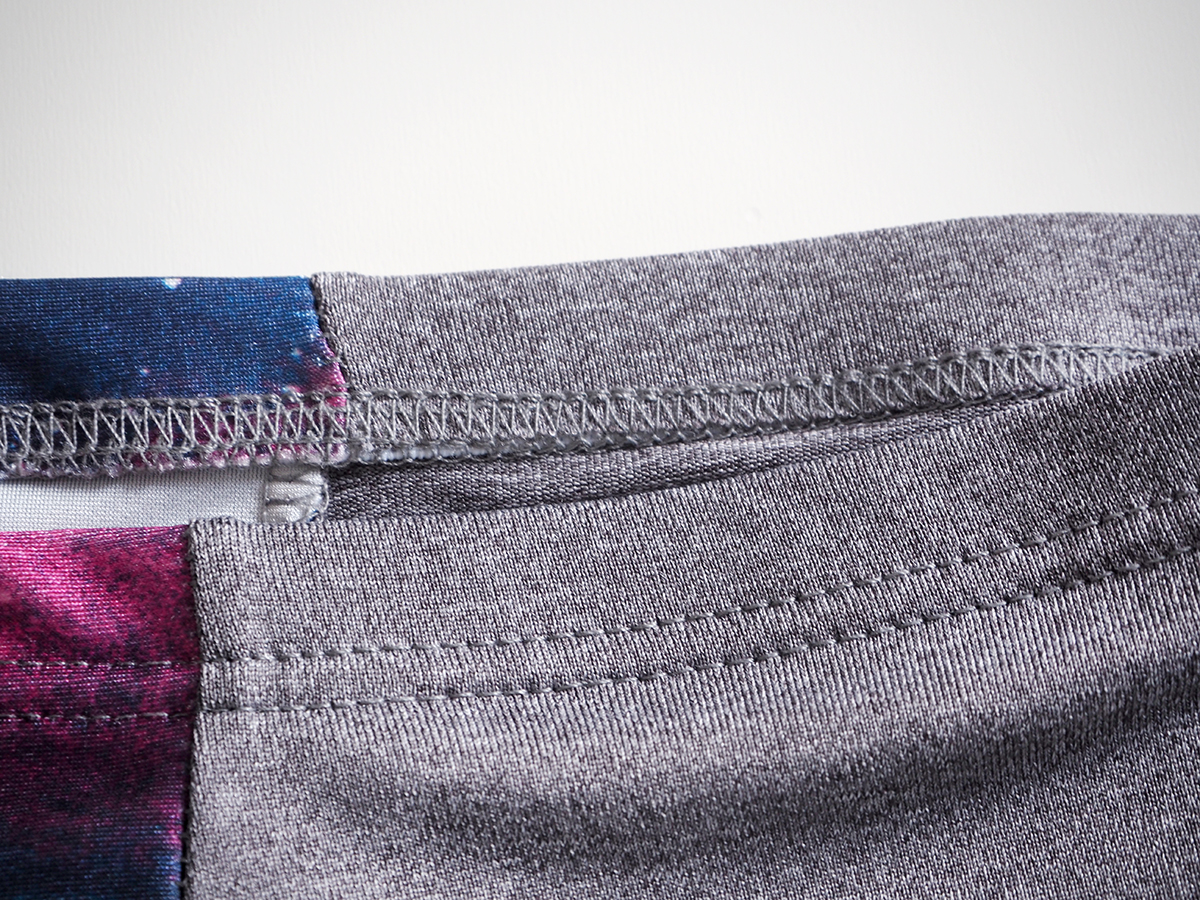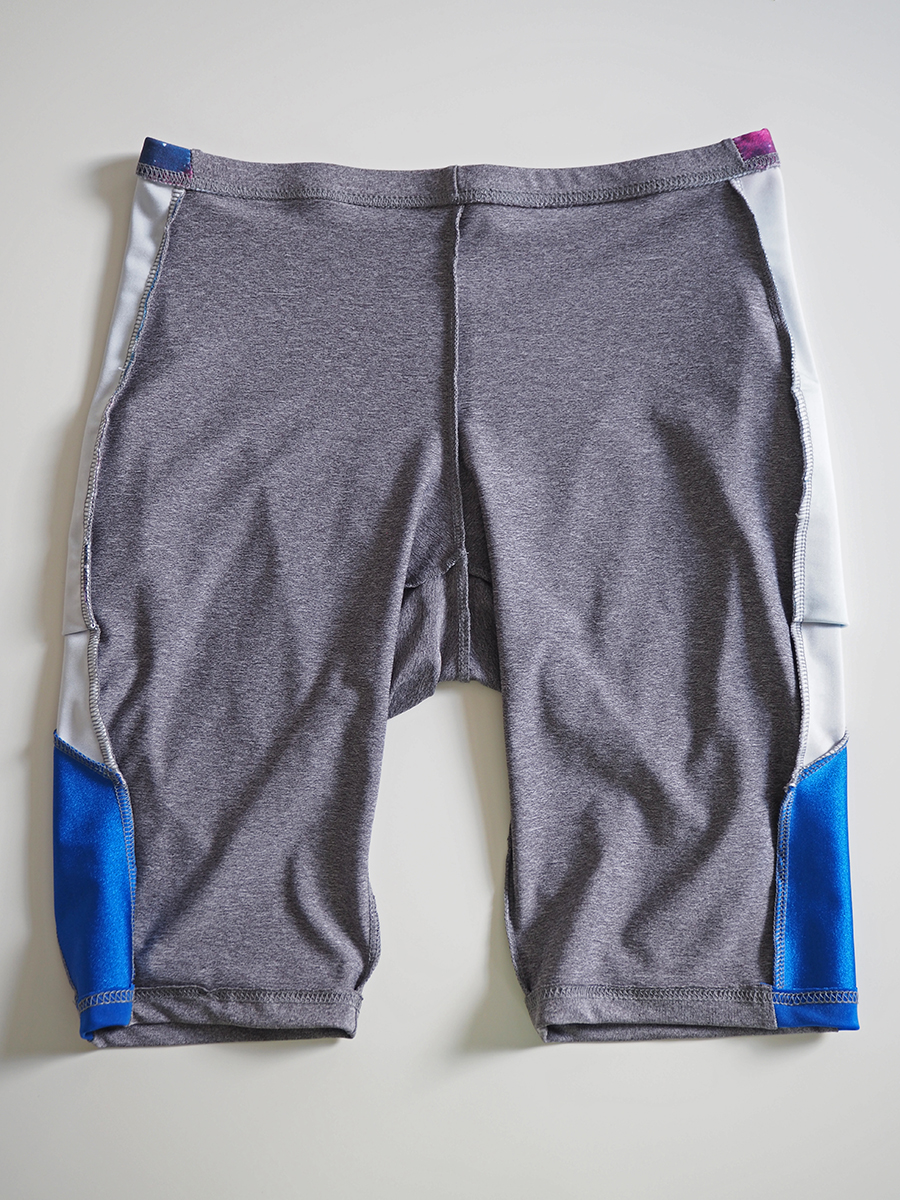 A note on the pockets. One of the features that appealed to me about this pattern was the pockets for your phone.  I usually wear a running belt under my shirt to carry my phone so having an option to just put my phone in the little pockets on the sides sounded good.  However, the pockets are too small for an iPhone 6. I tested old phones and it appears that the pockets were designed for iPhone 5 and other phones that size. So, while I have pockets, they are useless to me for a phone, but gels and other energy packets will fit. When I make these again, I'll probably leave out the pocket.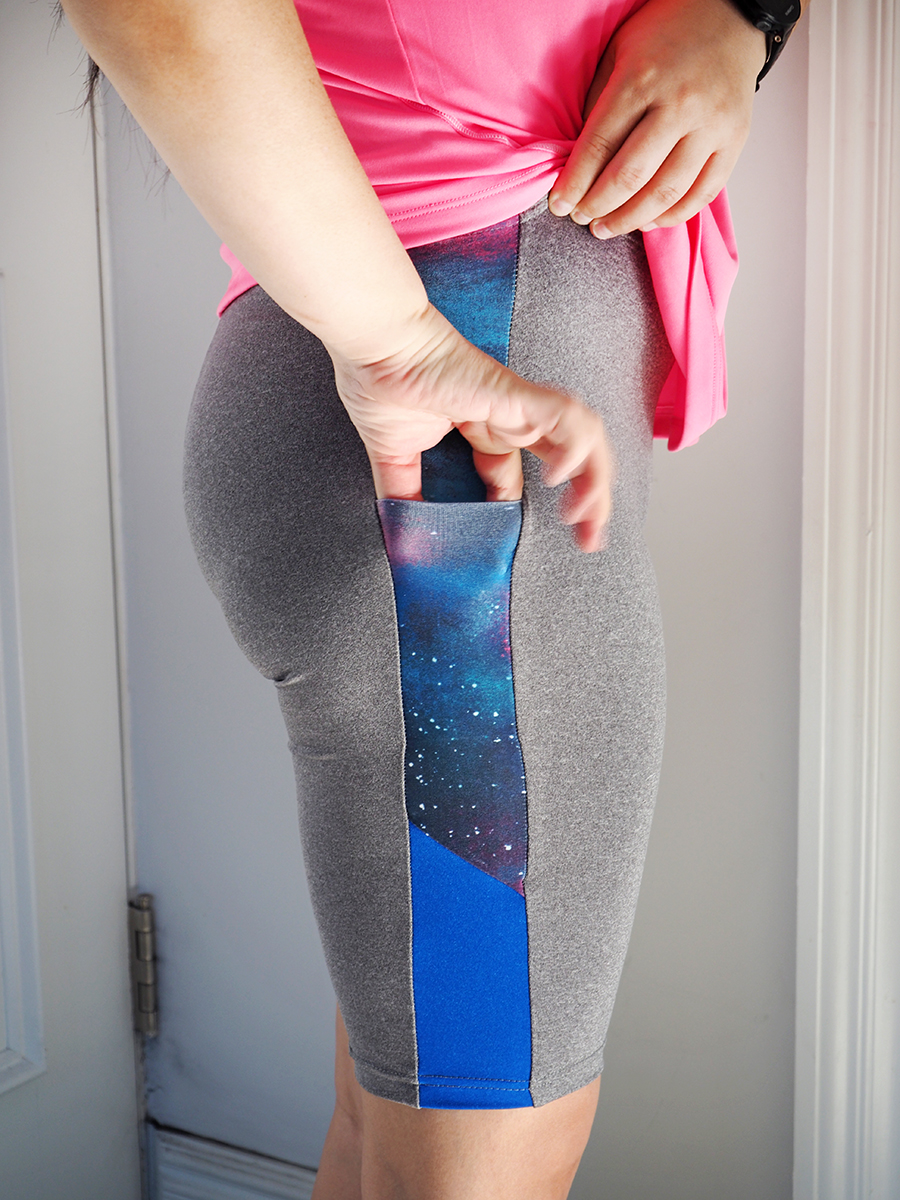 I can't wait to get some better, thicker fabric and make some more!