I know it's the end of June, it's hot in the Northern Hemisphere, and I'm still showing you sweaters. But bear with me, I'm still trying to catch up on writing about (select) projects.
On of my favorite long sleeve tees is the Kyoto Sweater by Papercut Patterns. I've made it once before and I wear it all the time as soon as the weather cools down.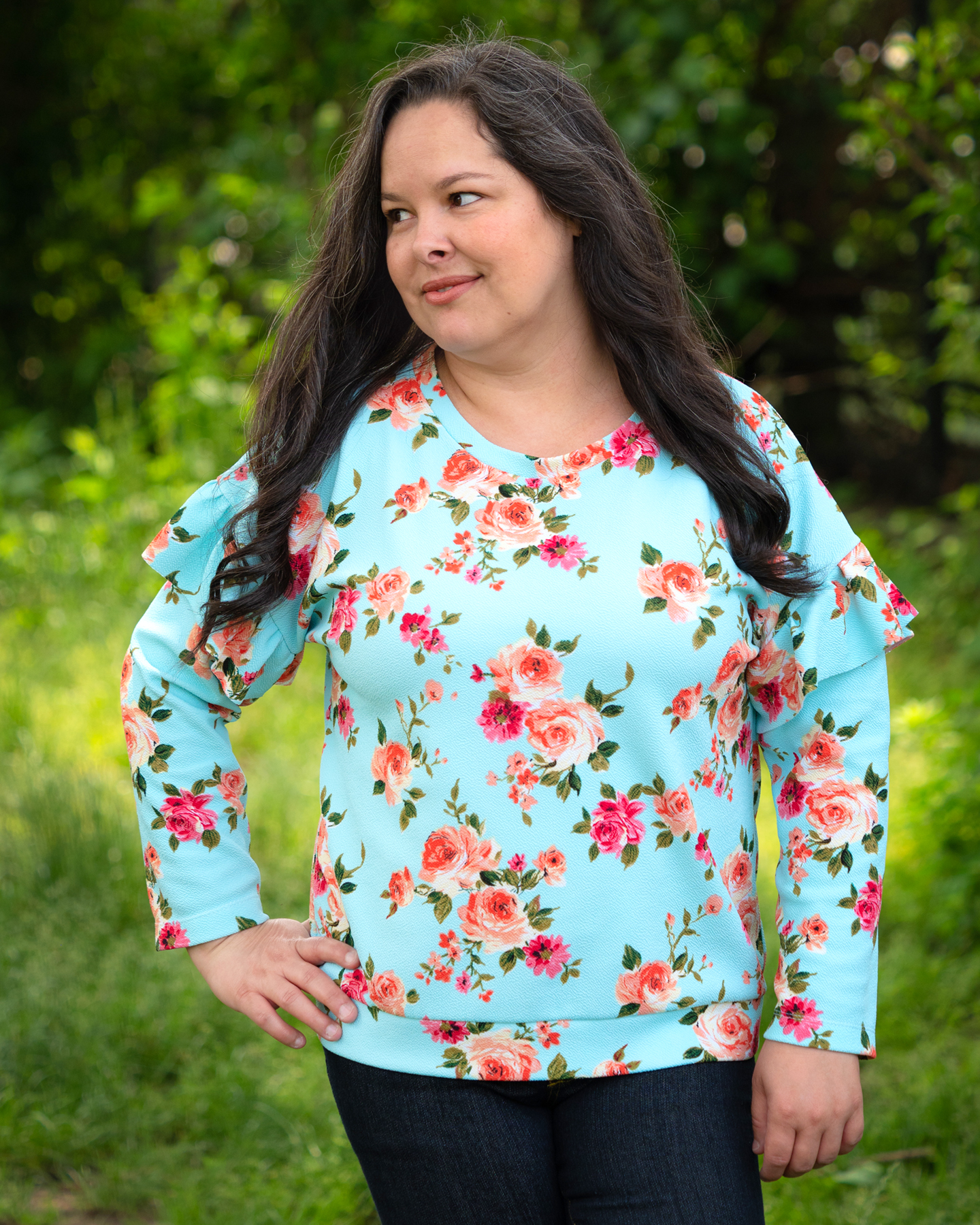 It's pretty easy to fit, it has dropped shoulders and a ruffle. And boy, do I love ruffle!
This is another one of those quick projects that I started as soon as I got home from months of research and no sewing. I knew the pattern well and I knew it'd be a quick and satisfying garment.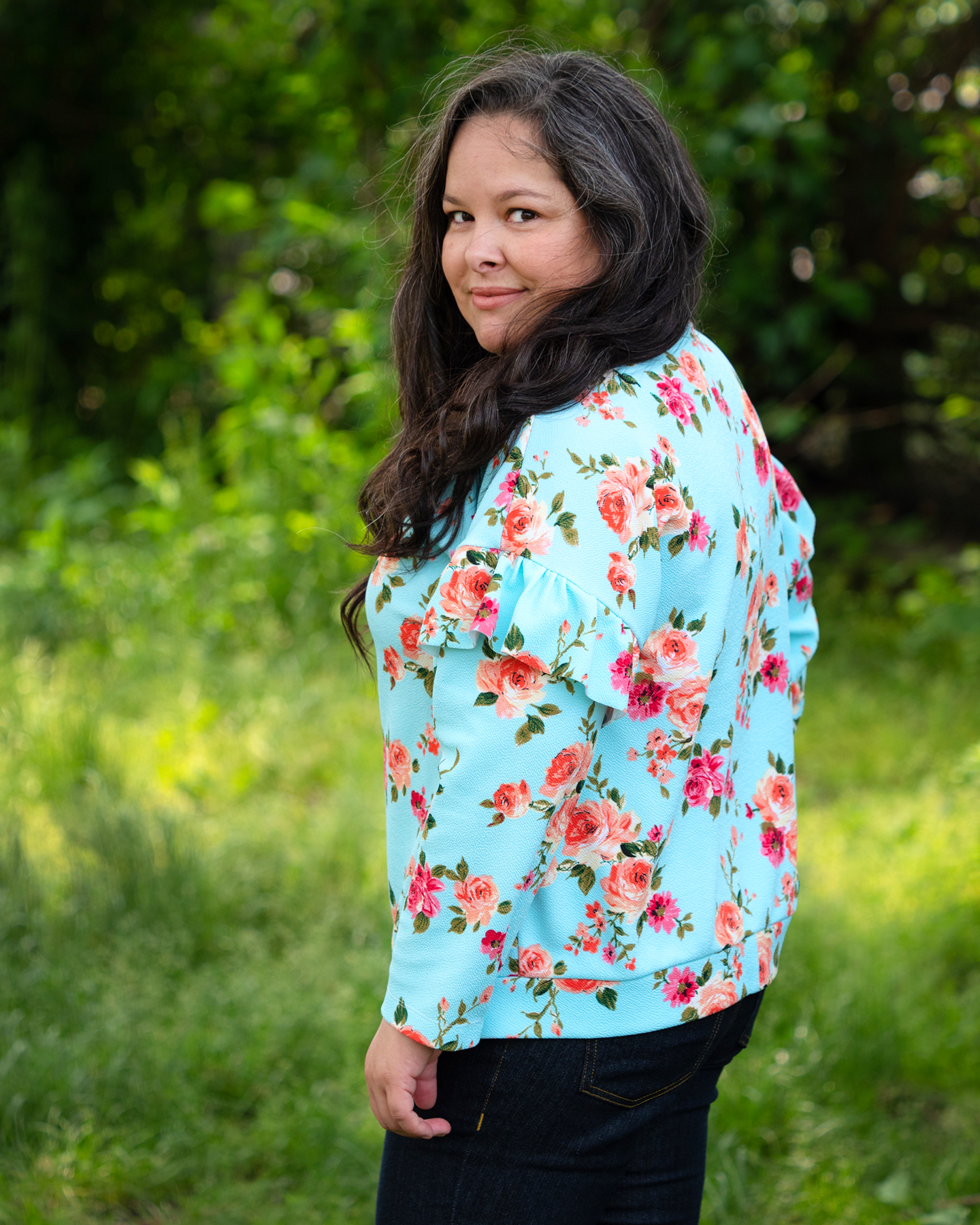 For this version I chose a floral liverpool knit from Finch Fabrics that had been in my stash for a while.
I cut a size M and shortened the body 2 inches as before, but the sleeves only 1.5 inches because I left the cuffs off.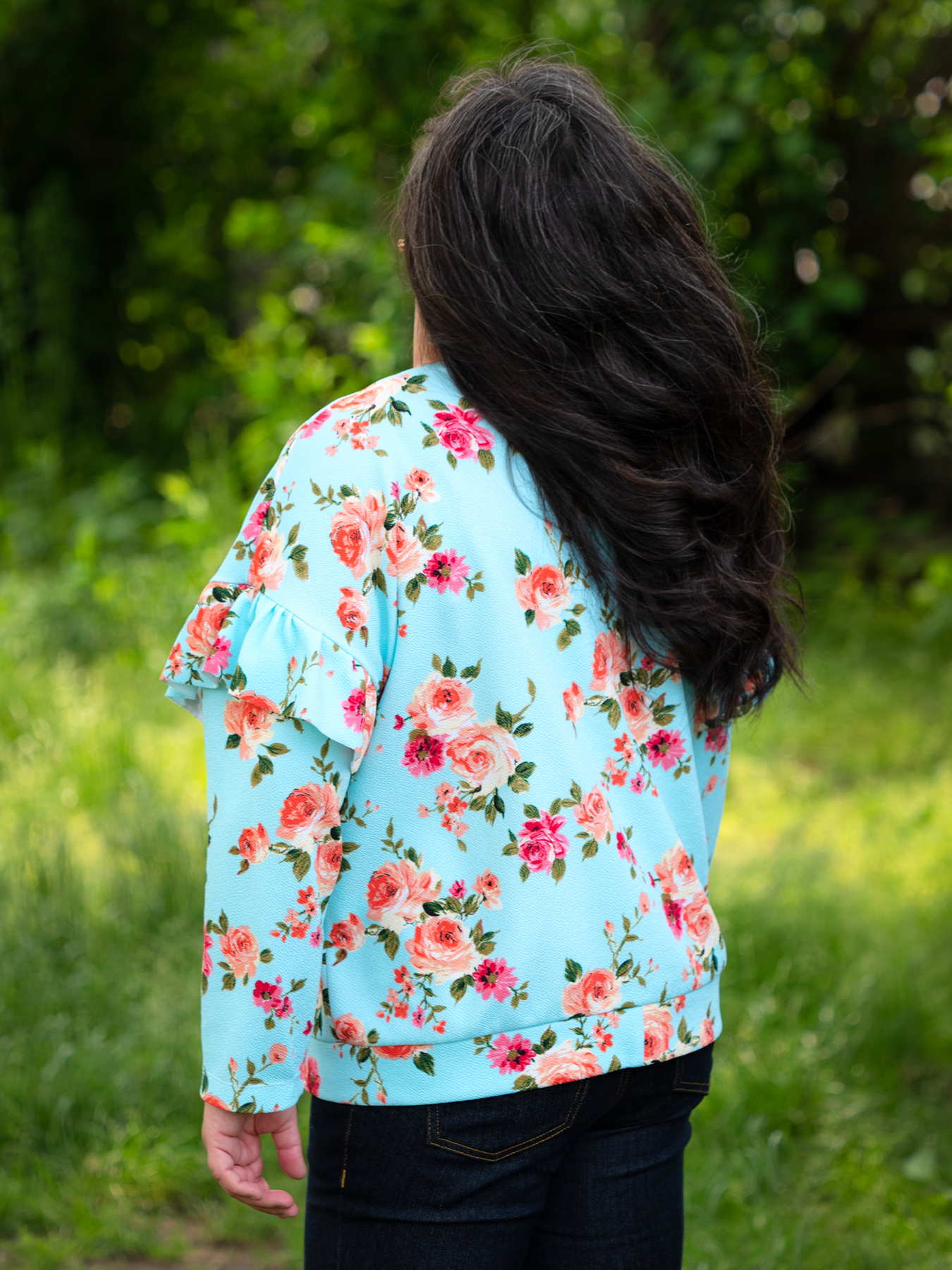 I found that in my previous version the neckband was a bit loose so for this one I shortened it half an inch for a better look and fit.
Because the fabric doesn't fray I wanted the top finished quickly, I left the hem on the sleeve ruffles off.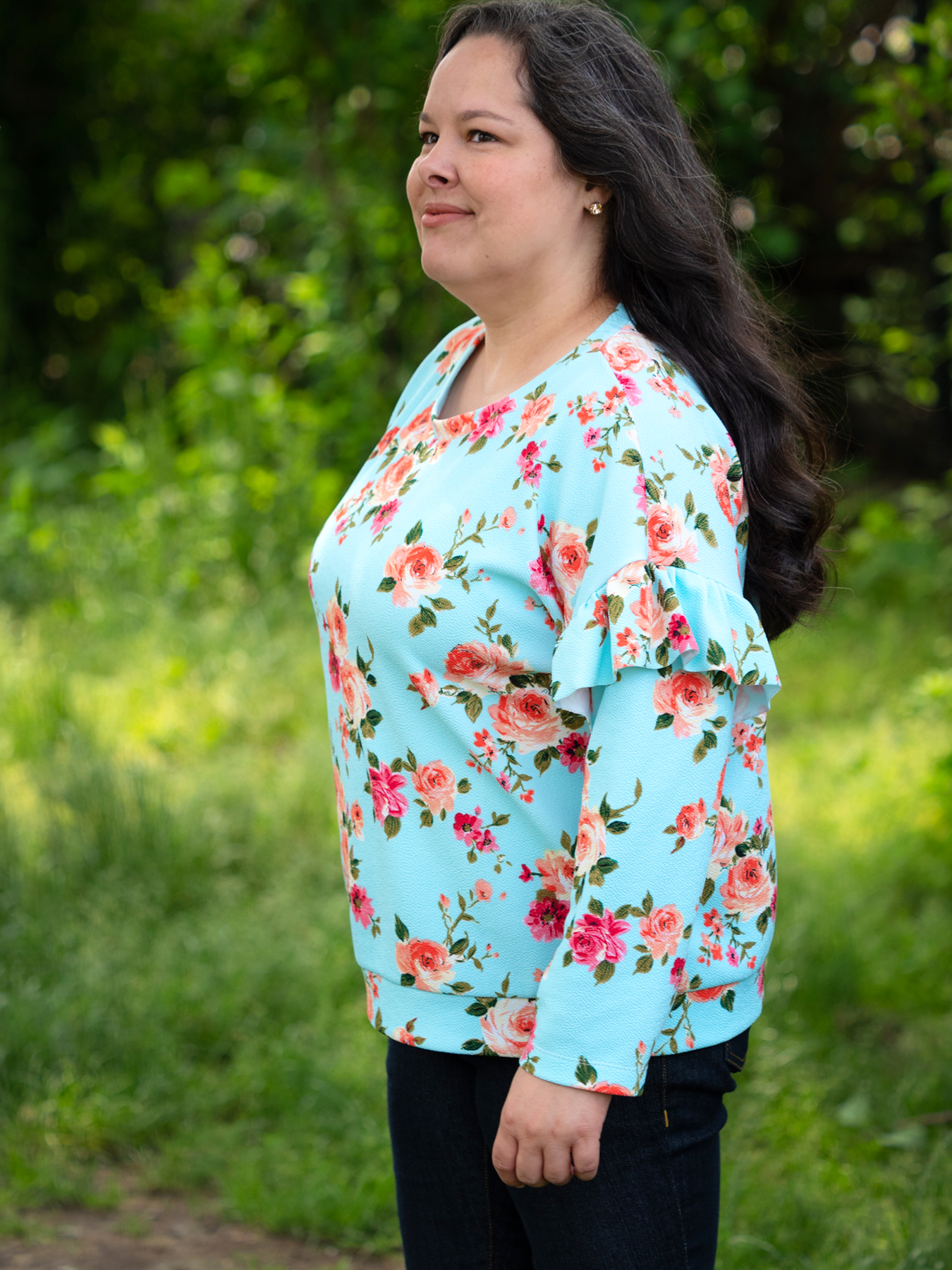 There is no denying this is a bold top, but no one can accuse me of being afraid of color!
I wore it during a professional conference in January on a day I wasn't presenting and I stood out like a sore thumb. I'm not sorry.