Though I try to live my best life, my lifestyle doesn't often call for cocktail or party dresses. So, when the opportunity presents itself, I'm in.
Which means, of course, that when the opportunity arises, I have to make (or buy, I guess) the dress.
So, when I found out in December that a group of NYC Sewcial Hour members were hosting the very first Frocktails party in NYC, I bought my ticket right away and began planning.
This came right on the heels of The New Craft House's holiday party in London, which I managed to attend early in December before I left the UK after research. That party was full of glitz, glam, sequins and sparkles, and I knew I wanted something shiny.
The fabric was the first thing I bought for this dress that had yet to be decided on. I purchased this fabric from Fabric Mart (you may not be able to see it if you are reading this in the future as they sell out), which is a black Liverpool knit foil-stamped on the right side with pale gold, connected micro rings. It's shiny.
And while I'm talking about the fabric, I'll say that dang, pressing this if difficult, even from the wrong side.
Given the in-your-face quality of the fabric, I decided that it necessitated a simple pattern. I'm currently pretty much in love with trapeze dresses and raglan sleeves so I settled on a trapeze dress with, wait for it, raglan sleeves. Tehee!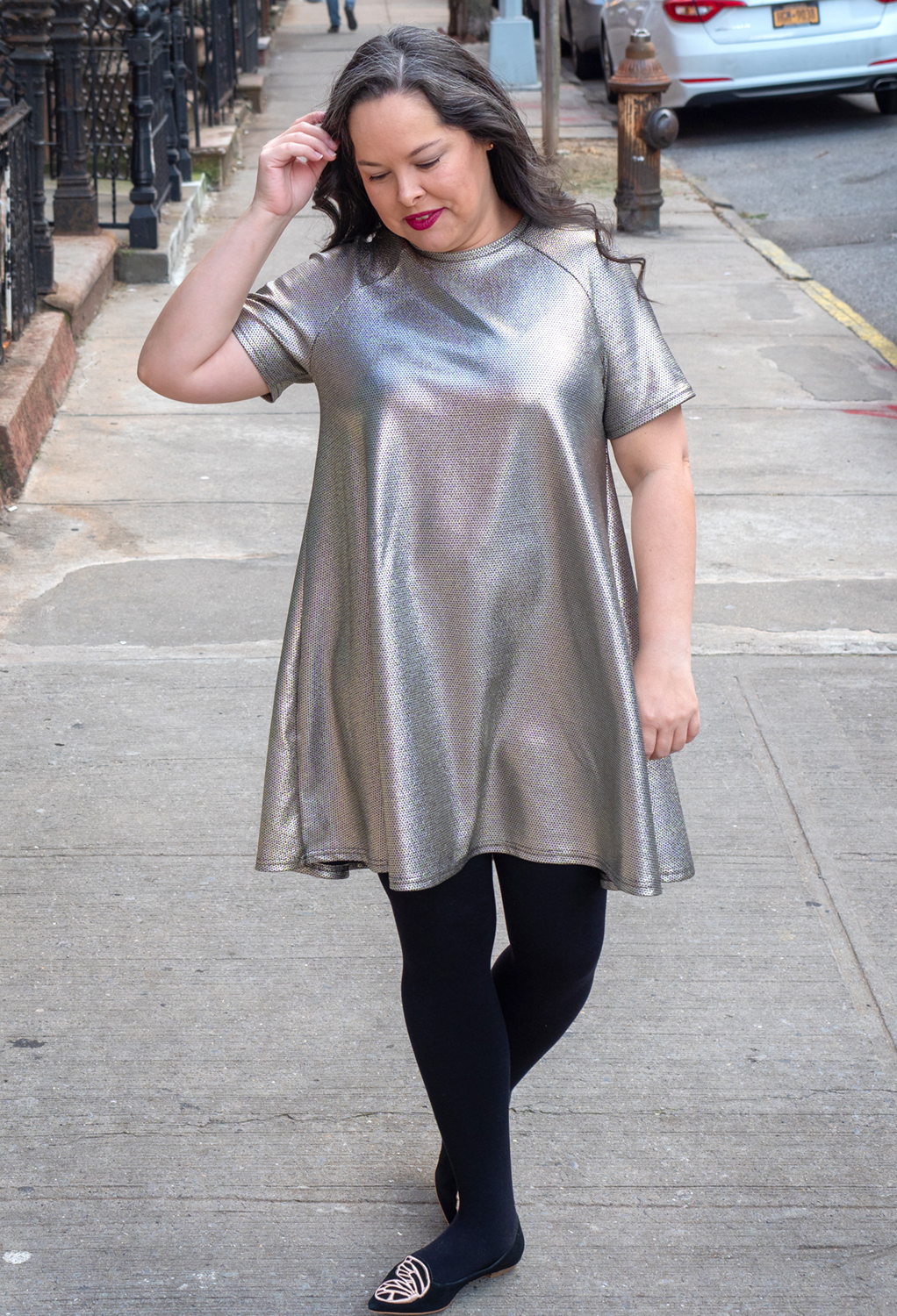 This particular pattern came from issue 30 of Simplicity Moda de Pasarela, a pattern magazine, much like Burda, that Simplicity publishes in Europe, or at least in Spain which is where I bought it.
It is (or started as) model 46, which corresponds, as all patterns in this magazine do, to an envelope pattern in the Simplicity group; New Look 6469 in this case. I made size 40/42 in the magazine, and I'm not sure what size that translates to in the envelope.
I say "started as" because, well, it's a funny story.
In my head, this dress looked amazing in this fabric and with long sleeves. So that's how I made it.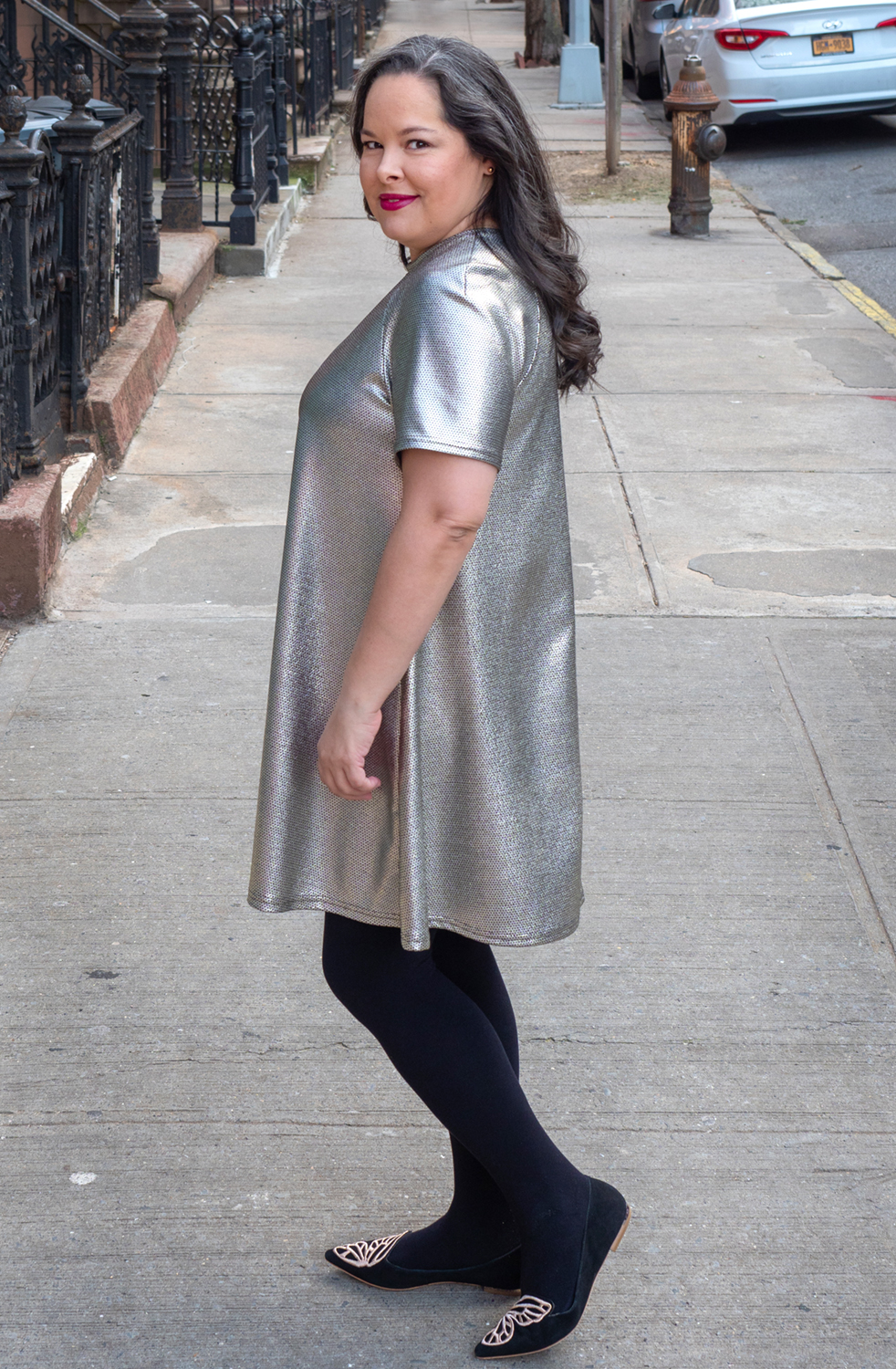 When I finished it, I put it on and walked out into the living room, quite unsure about the whole thing. My husband took one look at me and said "you look like an extra from Austin Powers," or something to that effect. He was not wrong.
I tried making the sleeves tighter as they were a bit loose but that didn't help.
So, I decided to sleep on it.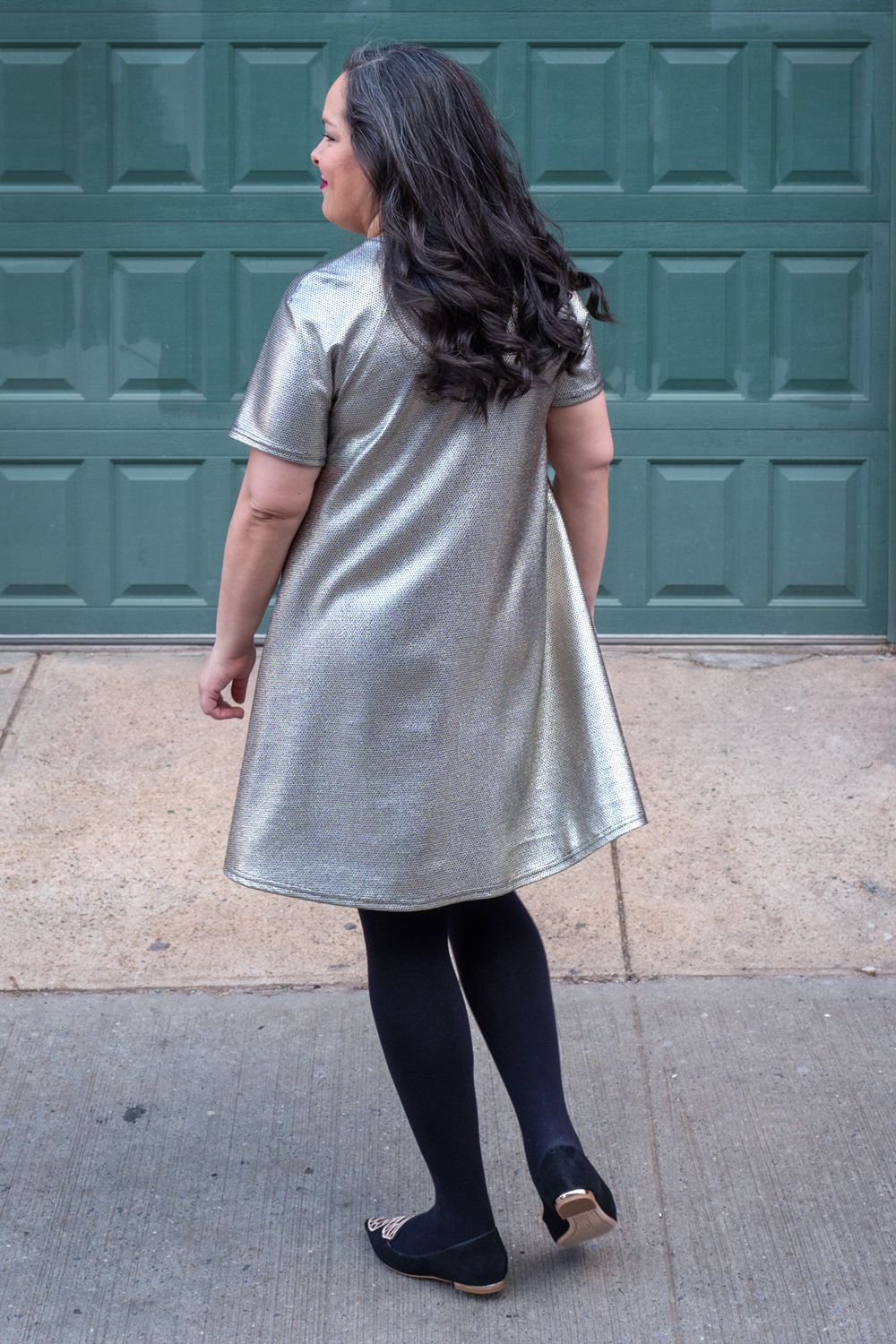 Some weeks later, as Frocktails loomed closer and closer, I had still failed to make a new dress so it was fix this one or nothing.
I debated cropping it into a top, but I had no pants to go with it. Then I decided, what the hell, let's chop the sleeves off and see what happens.
So I did. It looked better, but I still wasn't sold on it.
In fact, it was not until the day of Frocktails itself, when I donned the dress while wearing a full face of make up and with my hair done that I thought "OK, maybe this is the worst thing ever."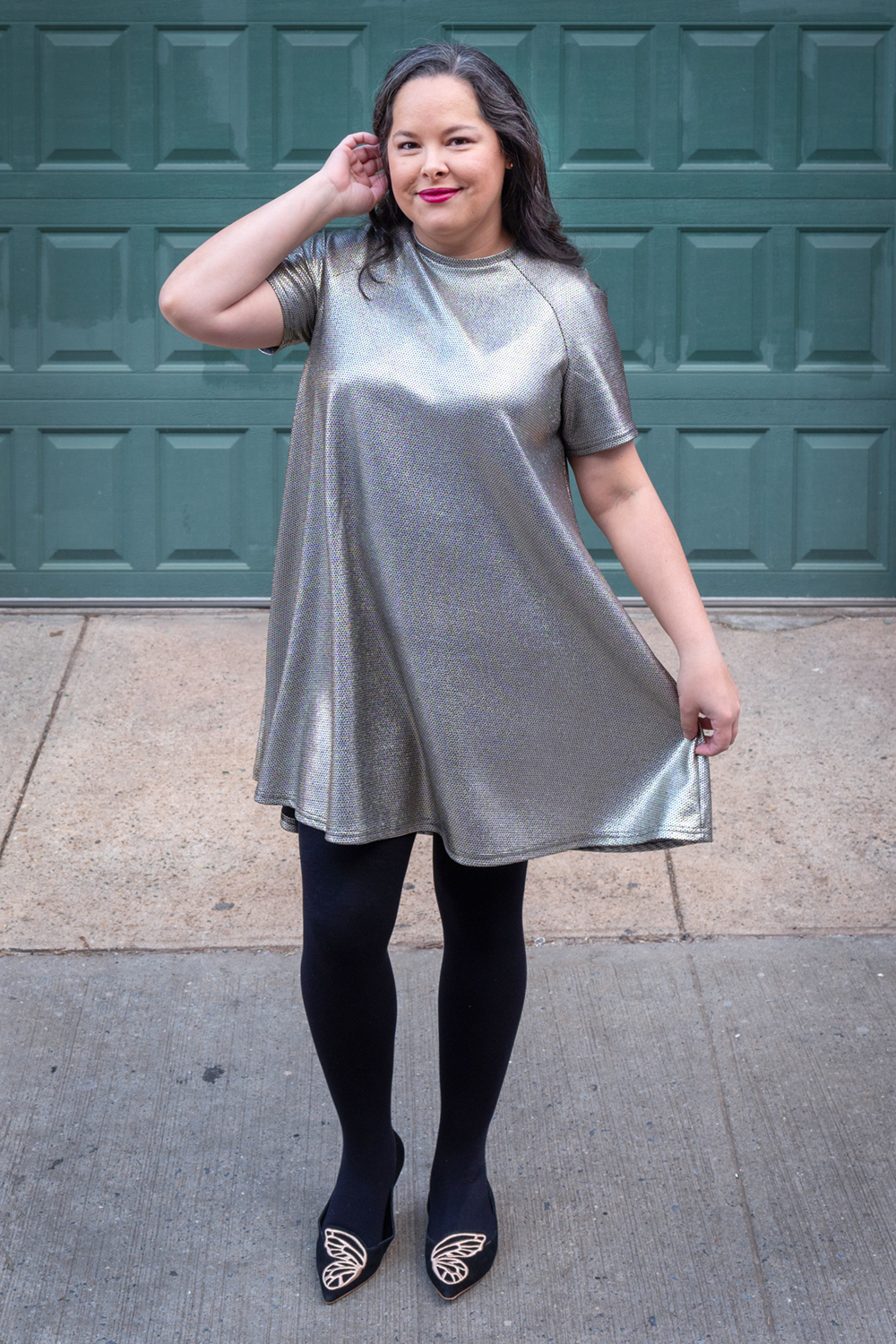 Then I agonized (which I had already been doing) over what shoes to wear with the dress. I own almost 100 pairs of shoes and nothing seemed to be right so I just picked the least clashing ones.
Off to the party I went and I didn't expect it, but the dress was a hit. I got so many compliments on it. I do think it looks really nice after all, but maybe that's just because of all the compliments.
But hey, the dress served its purpose and Frocktails was great.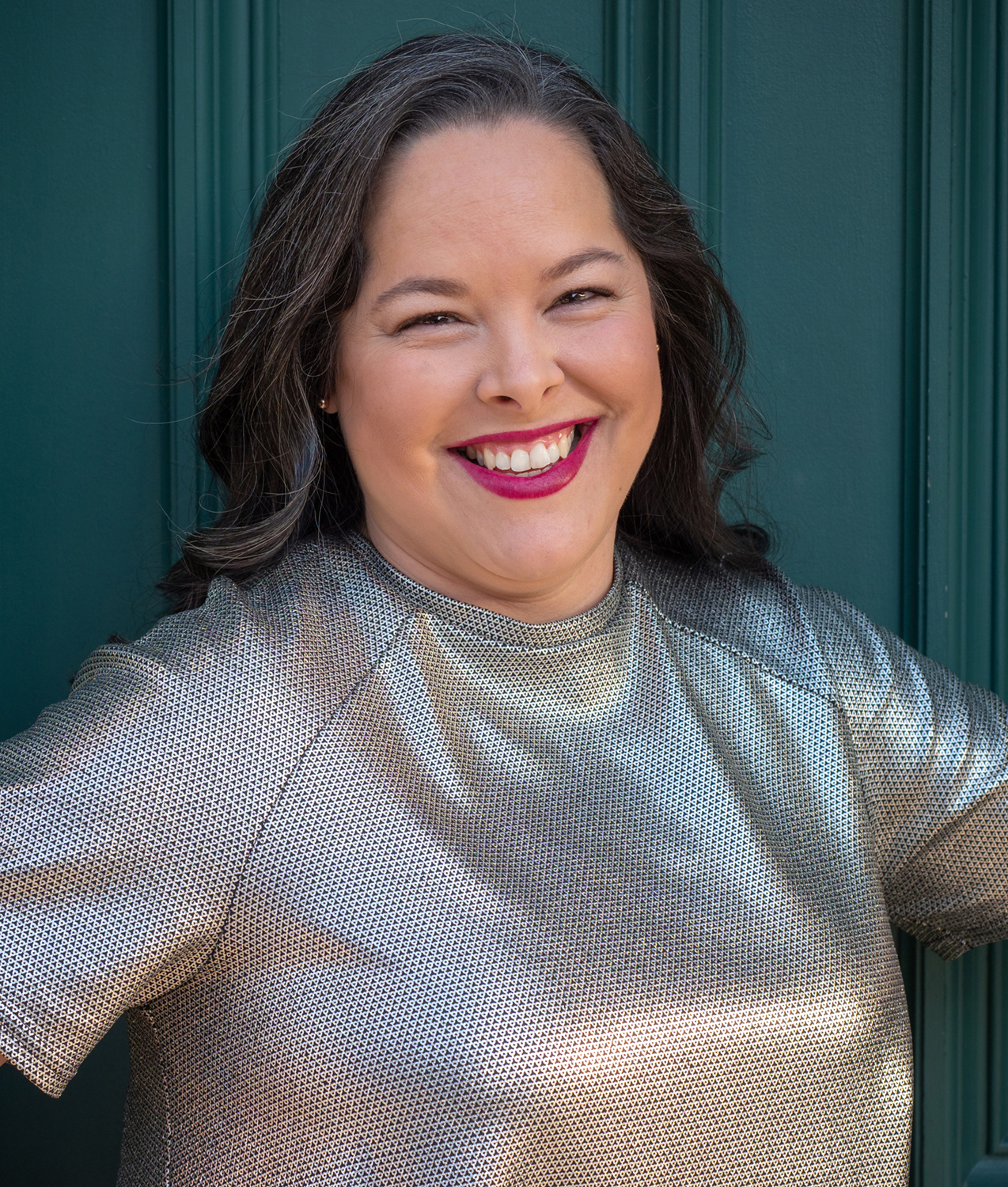 And if you think the saga of the dress ended there, you are so wrong!
When I got home from Frocktails I realized that the name tag I had been wearing at the party RIPPED OFF THE FOIL on part of my dress.
I wanted to cry.
So, I guess this will be like a wedding dress: you agonize over it, wear it once, and then remember it fondly but it was great while it was on.