I love the look of shirtdresses but had never gotten around to making one despite having several patterns in my stash.
So, when the Patter Review Shirtdress challenge came around, I decided it was time to bite the bullet.
Choosing the pattern was easy as I had already made mental plans to make the Closet Case Patterns Kalle Shirtdress, which is a pretty good introduction to shirtdress-making because you don't have to deal with fitting waistbands, busts, etc.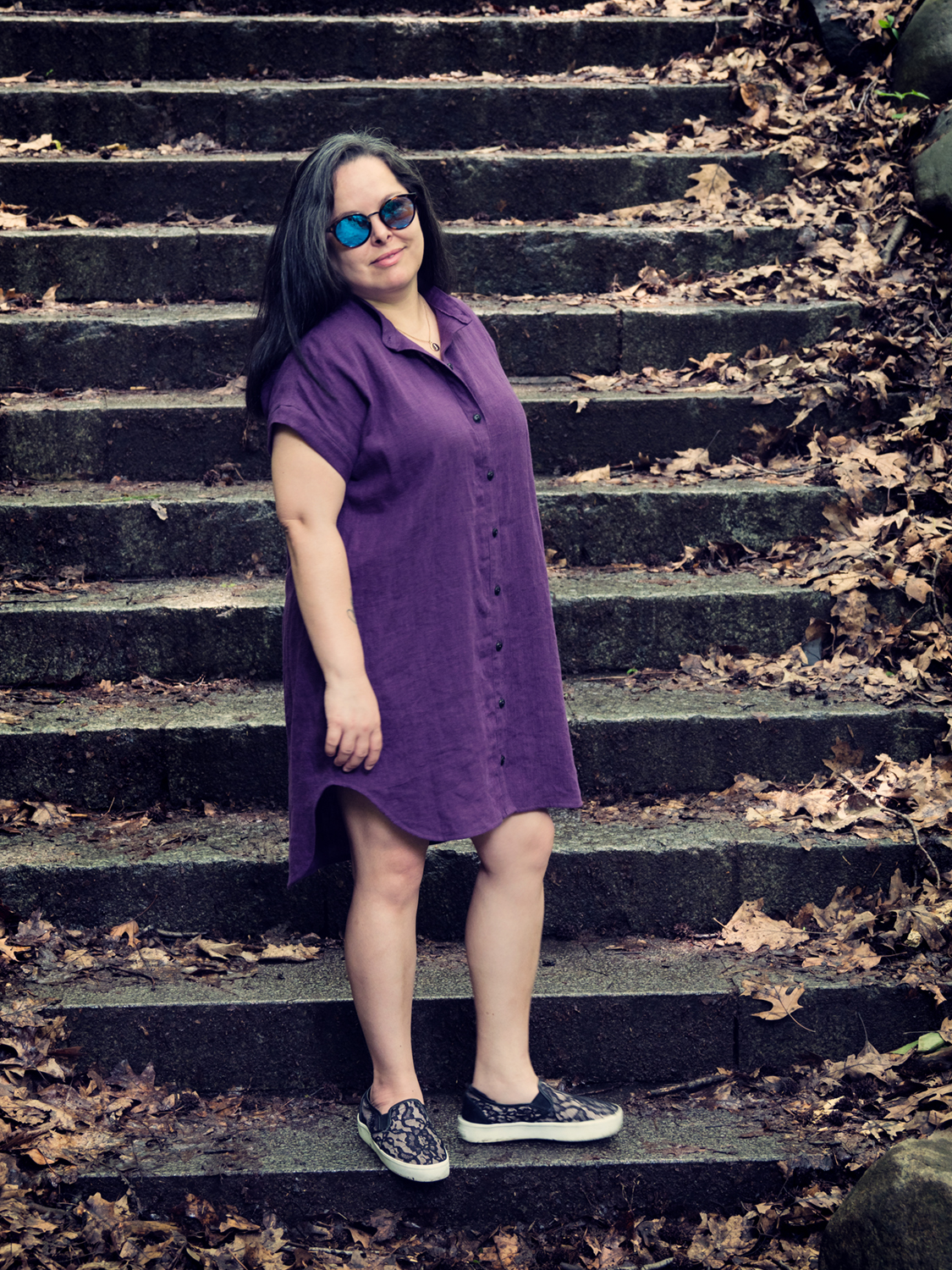 I'm usually all about muslins, but I thought I would take my chances going straight to my fashion fabric with this since it has such a loose fit.
The fabric is a midweight linen I've had in my stash for 4 years or so. I have to say that although wearing linen in summer is nice, I do not enjoy sewing with it. It's fiddly, loses its shape, it frays like crazy and leaves threads and linen dust everywhere.
I had to leave the pocket off because there was no way I would have been able to sew a decent-looking patch pocket in this fabric.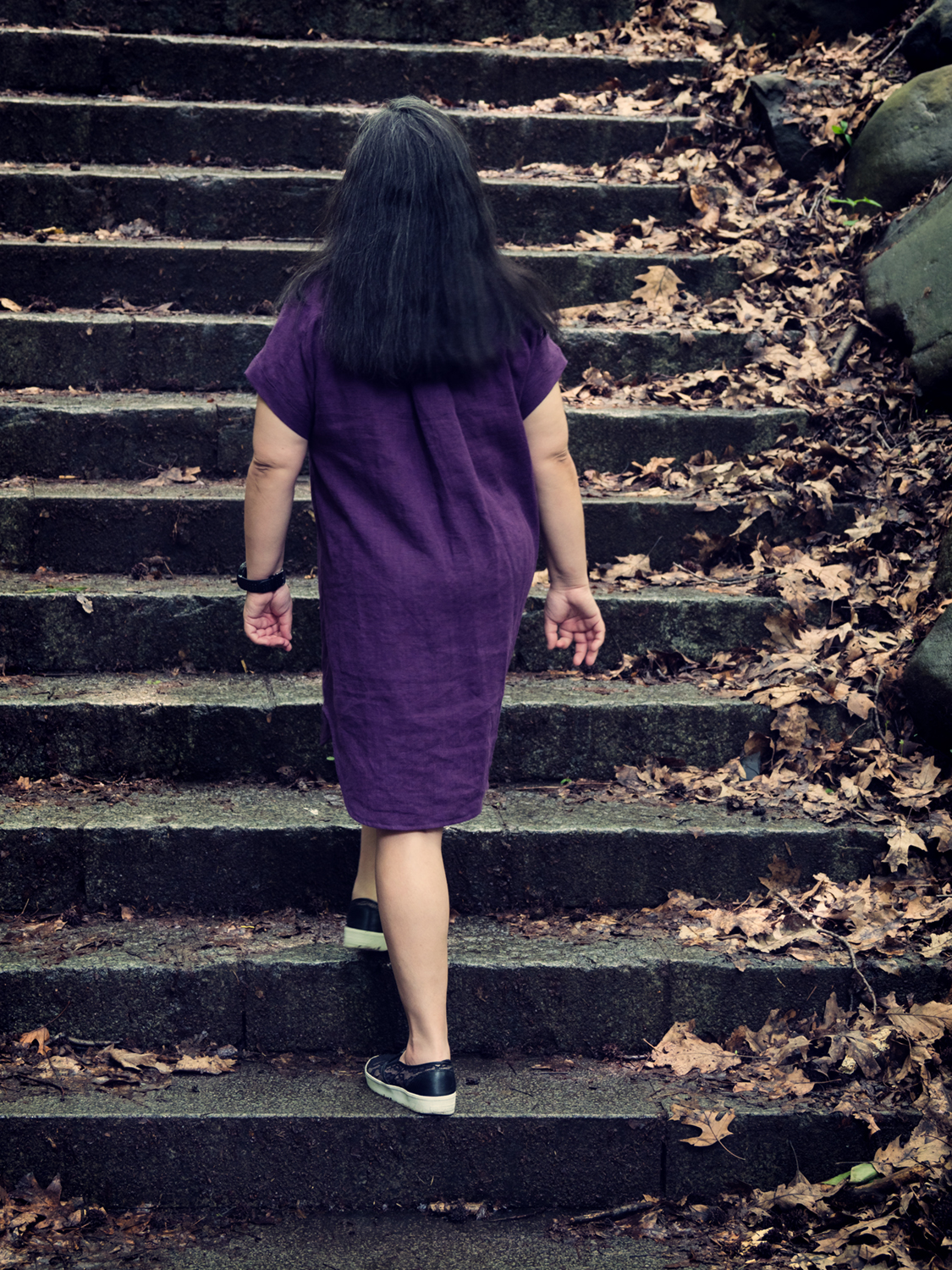 I made the dress version with a regular placket, box pleat, and the band collar.
The only adjustments I made to the pattern was to shorten it by 2″. That said, I did make a size 12, which is smaller than the size I should have made according to my bust measurement which puts me between a size 14 and a size 16.
The pattern is really well drafted and everything  matches as it should. The instructions are also great, especially since Closet Case has a sewalong on their website.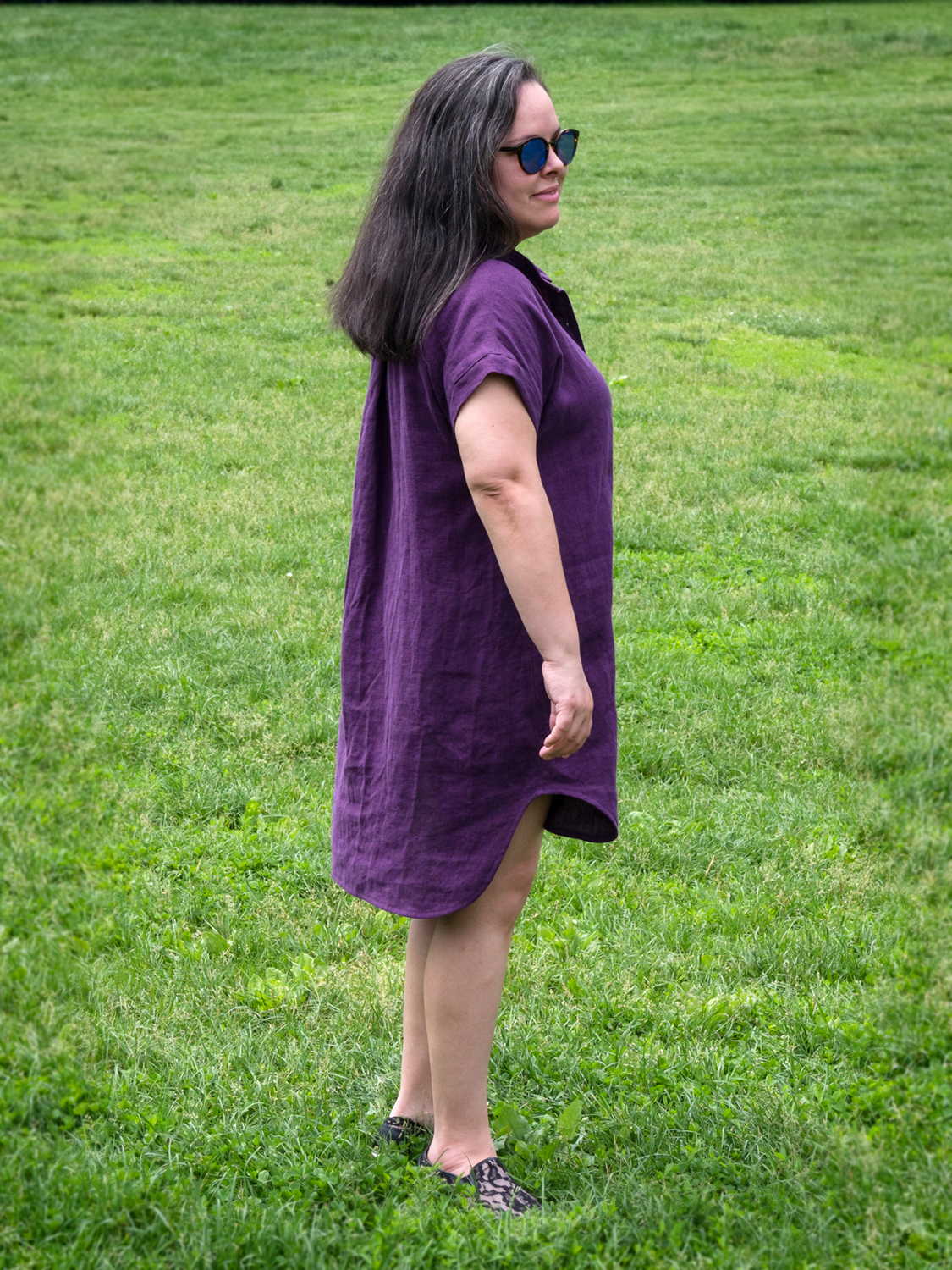 The only part of the instructions that confused me a bit was the application of the bias finishing to he hemline, of all things. The way the process is described in the booklet and in the sewalong confused me but I got it eventually.
I wore this dress for about an hour and half today while I got pictures taken in the park and then around to get lunch. It was hot and humid but the dress kept me cool.
I already have plans for another one!