I'll start this post by saying I CANNOT BELIEVE I MADE JEANS!
It's not that I doubt my abilities, it's just that it always seemed so….daunting.
But, sometimes you have no choice but to try.
For the better part of a year I had been looking for a new pair of jeans to buy but had no luck. I wasn't been particular, I just wanted jeans that fit.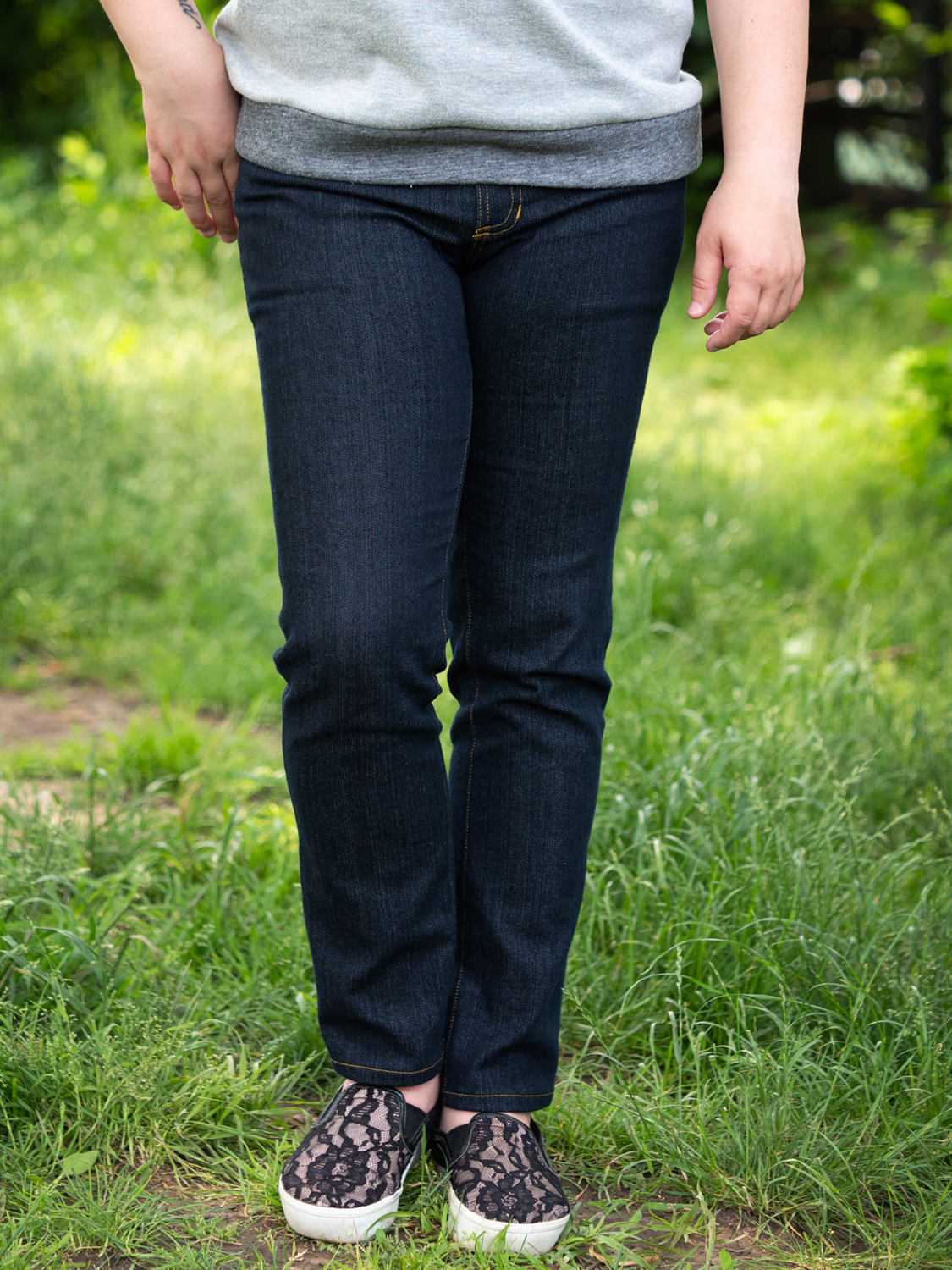 I prefer low rise jeans because I'm very apple shaped and that's the style that suits me best. But you cannot find a pair of low wise jeans anywhere these days. I looked in three, THREE countries and nothing.
All there is high-waisted jeans and MAYBE some mid rise jeans, maybe.
None of the jeans out there worked for me. And don't even make me tell you about the ridiculousness of Levi's 501s on me. I shudder just at the memory.
So, with my favorite pair of jeans out of commission due to wear and literal tear (hello, thigh chub rub!), and my other pair about to meet the same fate, I decided it was time to try making my own.
At least if I wanted to ever wear jeans again.
So, I turned to the Closet Case Ginger Jeans, which were on my Make Nine for this year.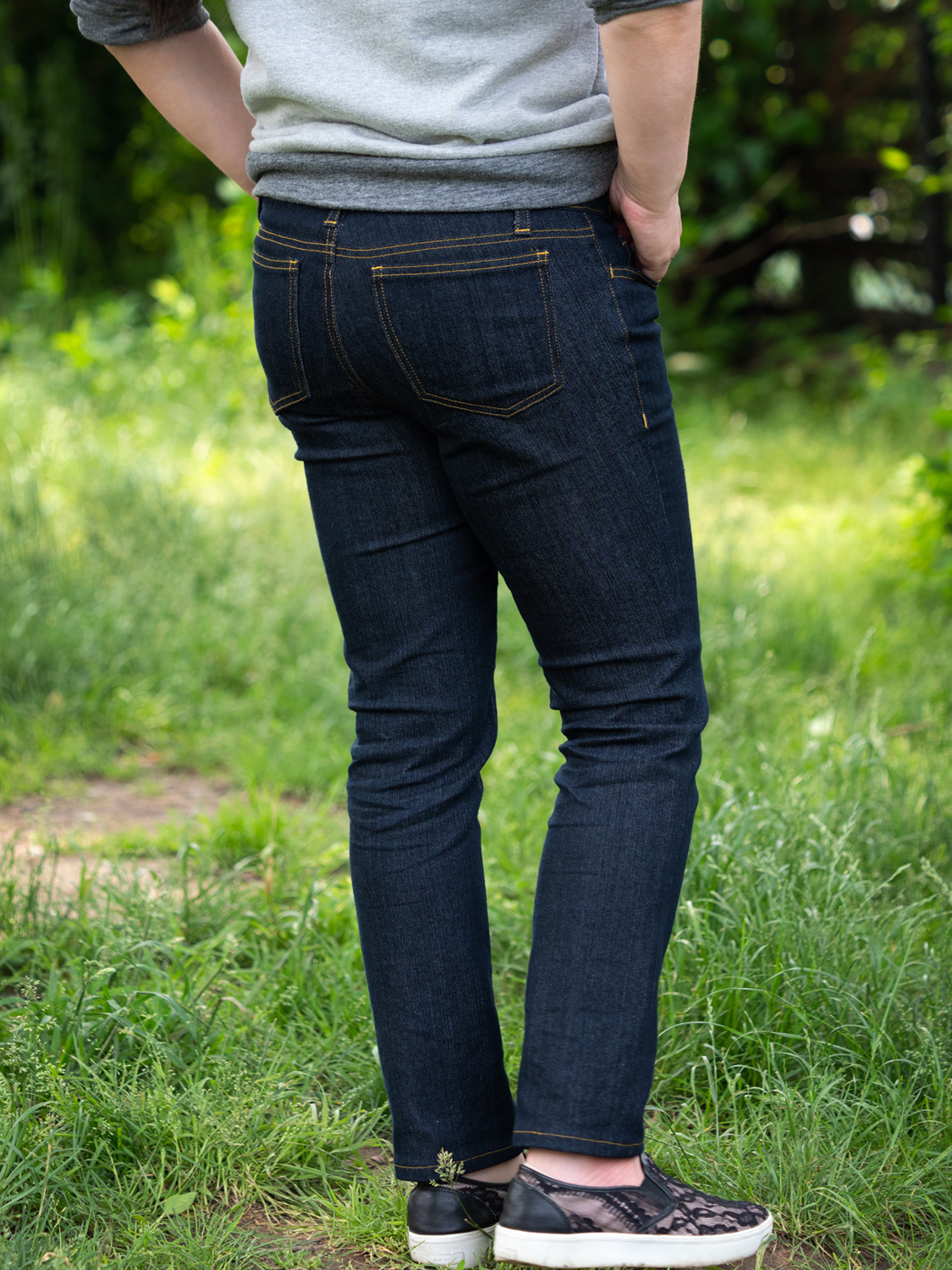 I have the envelope pattern, which has two views. One is low rise with stove pipe legs, and the other one is high-waisted with skinny legs.
I chose the former for the reasons stated above.
Allie from Indie Sew had told me that if I liked low rise I would love this view because they were very low.
She was not kidding, they are low, even on my short body. Not early 2000s low, but low nonetheless.
My first try was with a size 10, which turned out to be way too big so started over with a size 8.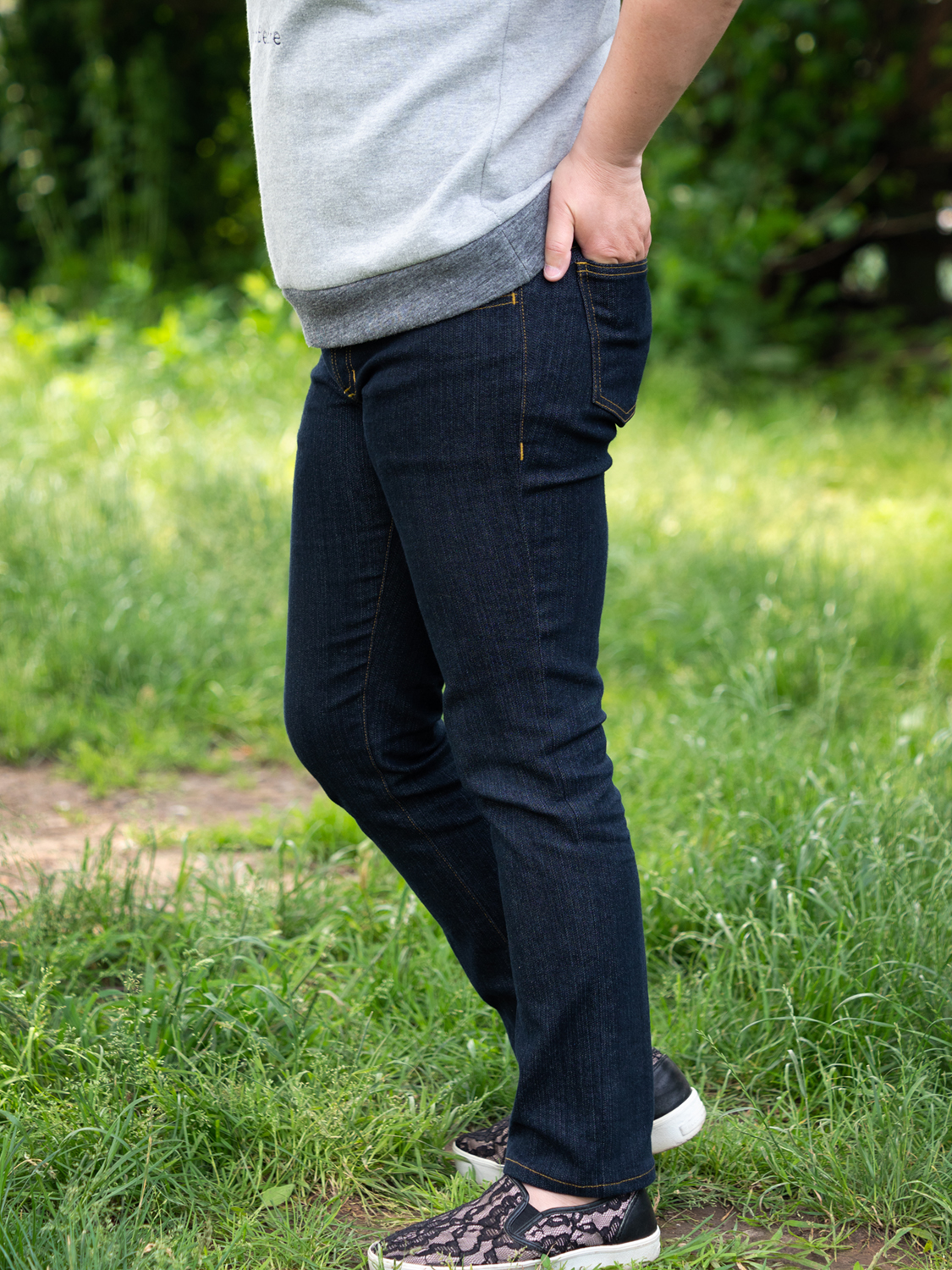 Naturally,  had to make fitting adjustments. I shortened the legs 3 inches before cutting (divided above and below the knee) and then another 1″ at hemming.
The waistband was pretty big, and I have a swayback so I took a few tucks out the pattern piece to make it more curved. They are still a tiny bit loose at the waist but they don't fall off.
I also raised the pocket placement 1 inch.
For as daunting as jeans seem, this was not a hard pattern to sew. Yes, there are a lot of seams but the instructions are great and there is a fantastic sewalong.
I didn't use rivets because this first pair was just for trial that just happened to be great, but I did do bartacks everywhere the rivets would go.
I was a bit worried that the topstitching would be wonky and show but it is pretty good, if I may say so myself.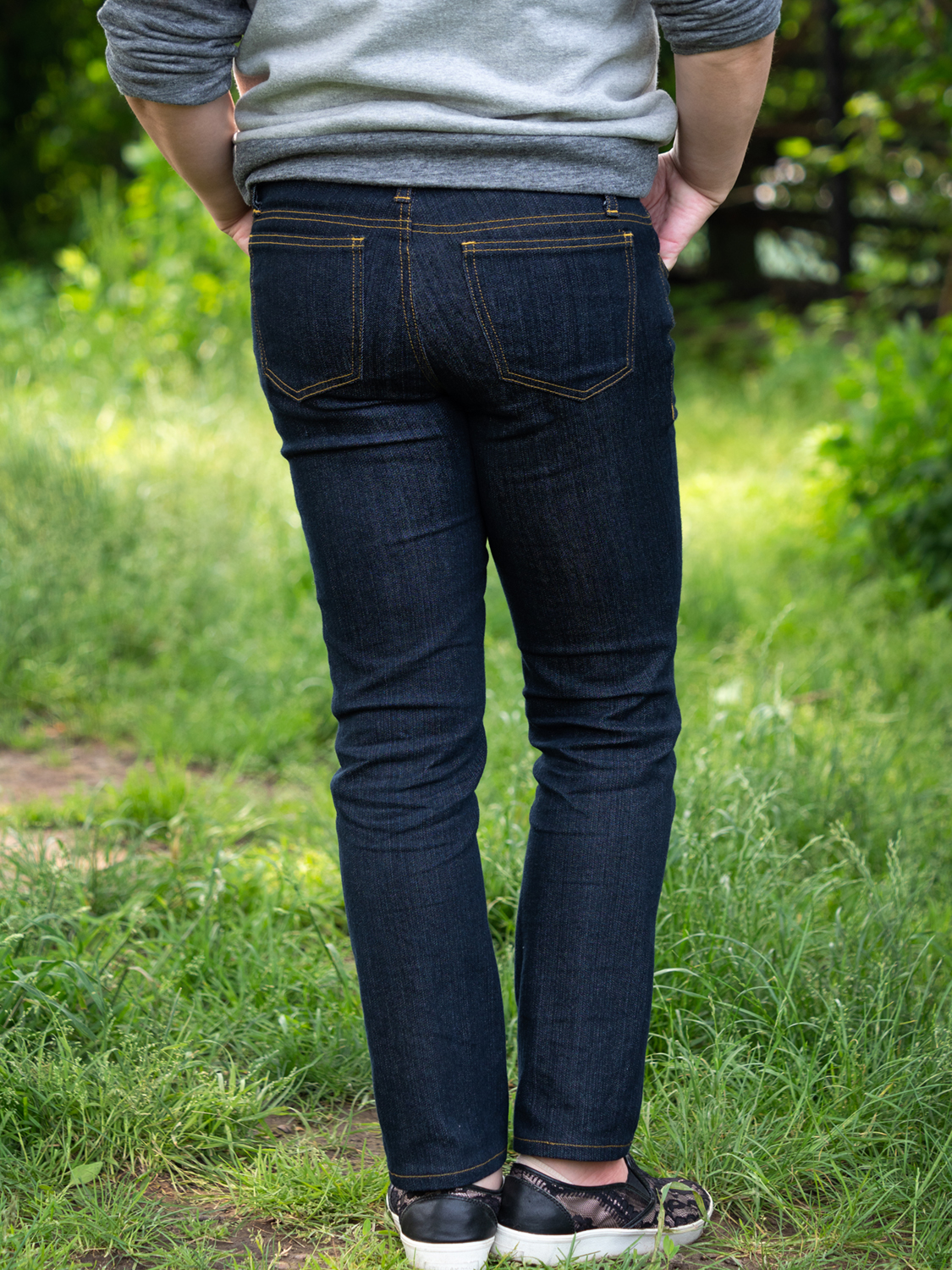 All in all, I'm very happy with these jeans. There are a couple of things that subsequent pairs need in regards to fit but I think they are great for my first try.
For example, the rise is a bit too low. Yes, I know I said I like low rise, but another 1/2 inch of rise would be better.
Again, I CANNOT BELIEVE I MADE GOOD JEANS!