This year during the Spring semester I taught for the first time. It's pretty late in my PhD journey for it to be the first time but in my program we are not required to teach as part of the funding package.
But, at any rate, given that I was not regularly leading classes or discussions before this, my teaching-professional wardrobe was minimal and it really caught me by surprise when I had to get dressed to be in a classroom not as a student three times a week.
So, of course, rather than buy stuff I set out to make a few shirts and blouses that would be appropriate enough without being boring.
And that's how the polyester bubble crepe stash fabric with the flamingos became this lovely flowy, easy to wear blouse.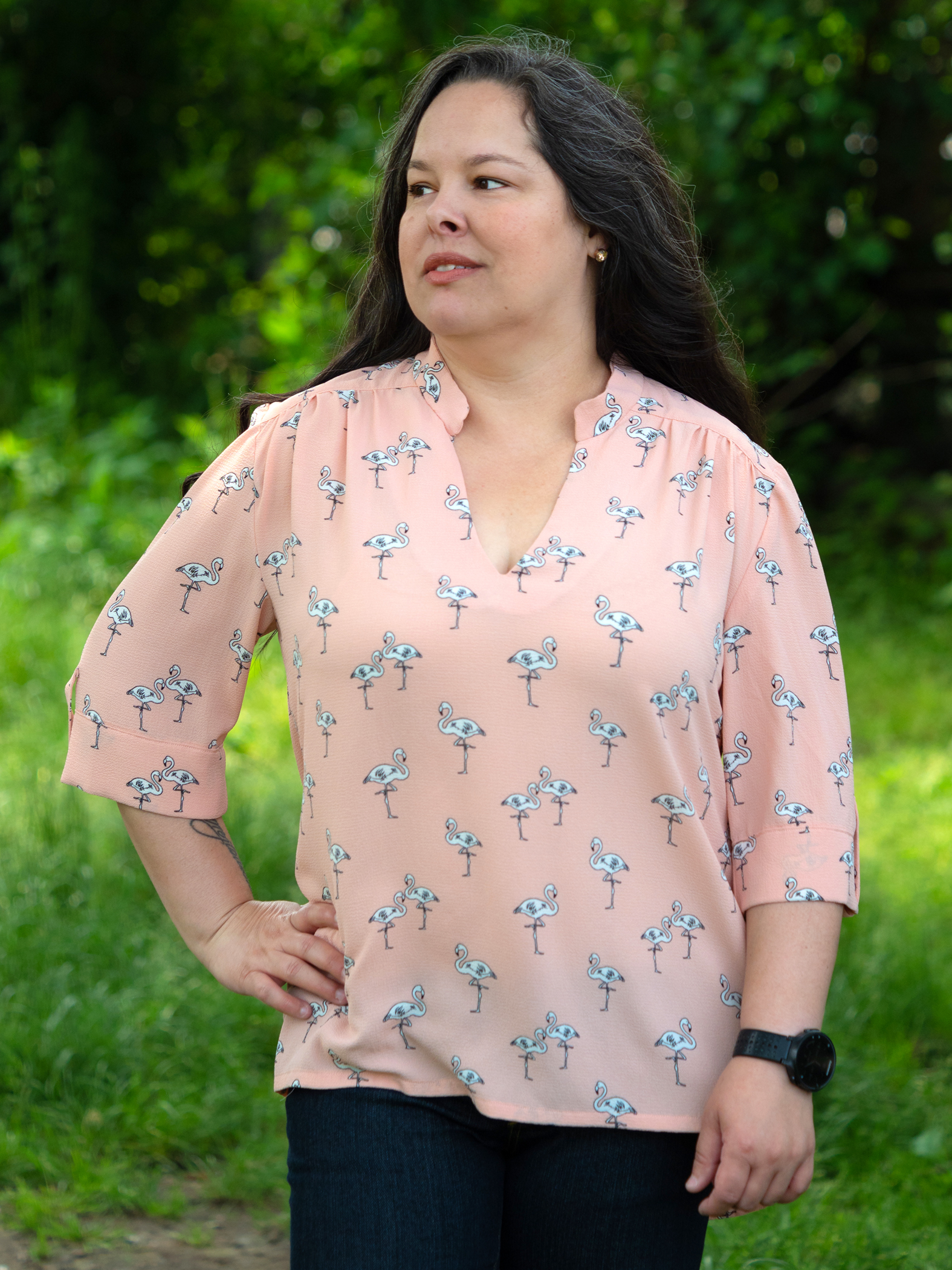 I had had the fabric in my stash for about a year and a half and the pattern since I came back from doing research in Europe back in December but I never put the two together.
To be honest, I wasn't looking forward to working with such drapey fabric. I thought it would be difficult to work with. Turns out I was wrong. It was not the easiest, but it was difficult either.
The pattern is Butterick 5997. I made view A in a size 16, and I already made a video review of it when my website was down back in April. You can see it on my YouTube channel and a get a better sense of how the fabric drapes.
The blouse fit almost perfectly straight from the envelope, but, unsurprisingly, I did have to make a few changes given my height, or lack of it.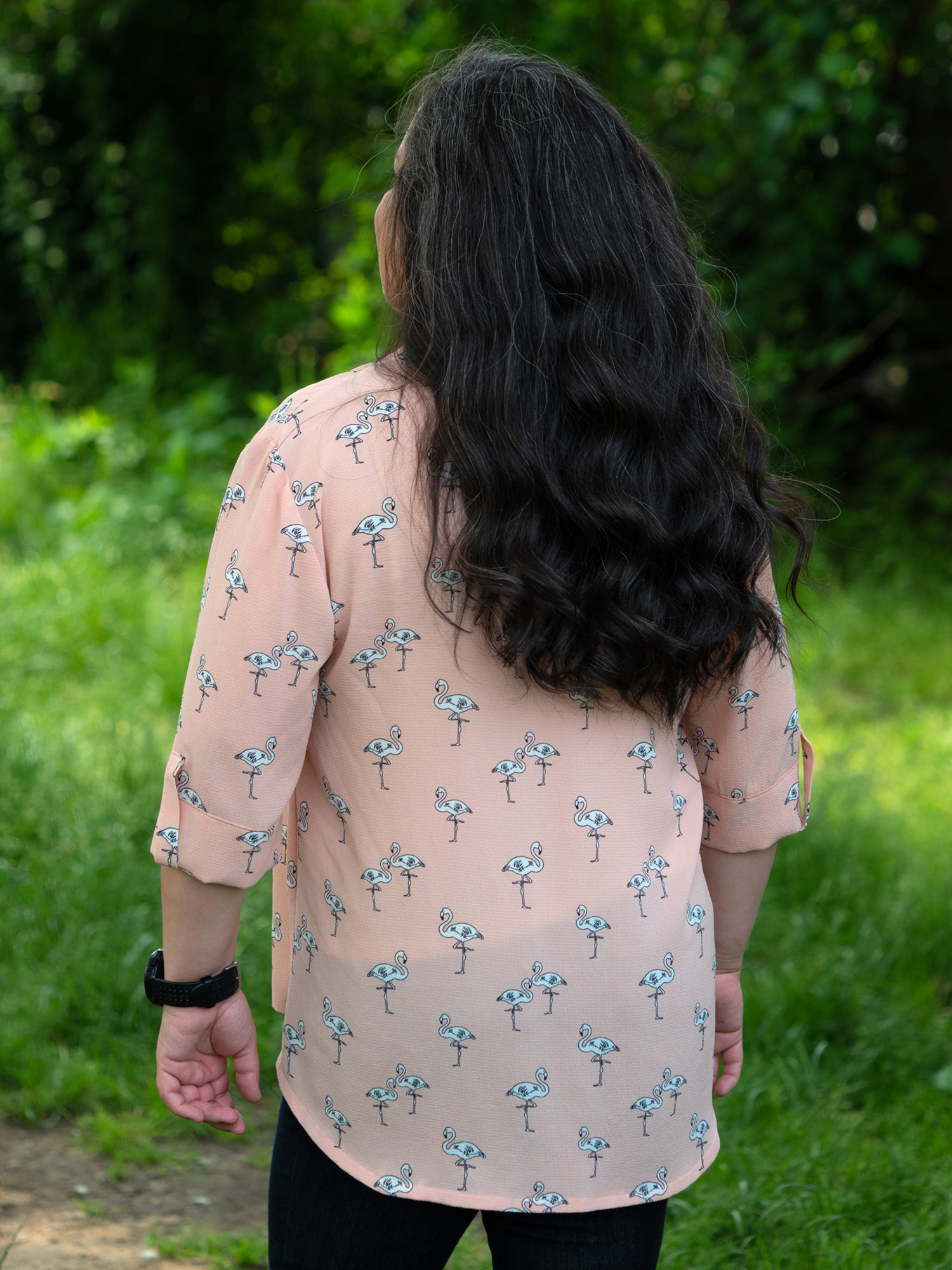 As I've done before, I added 3/4″ at the hem of the center front, tapering out to nothing at the side seams for a quick and dirty full bust adjustment. The width of the blouse at the bust did not need to be adjusted for a full bust, but I did think that the center front length did. I was right.
I also shortened the body 1″ and the sleeves 1.5″
There are a few things I did differently construction-wise than what the pattern calls for, like the way I constructed the sleeve hems and tabs, and I did French seams but it did not alter the look of the finished blouse.
There are also things about the construction that I think could have been done differently to produce a cleaner finish inside and avoid hand stitching. This is difficult to explain with written words but I do go over it in the video I linked above.
I really love the look of the blouse and I love the fit. The shoulders could be a tiny bit narrower but I can live with it.
And the fabric, well, I just love it. I love the flamingos, I love the peachy color, and I love the drape. I think this pattern and this fabric are a match made in sewing heaven.