I was going to start this post with a praise for this pattern that I have made a total of six times when I realized that although I have reviewed the pattern on Pattern Review, I have never blogged about it so it might make little sense to you.
But yes, I have made the Linden in a variety of ways and sizes a total of six times. More than ANY other pattern ever. What can I say? It's a favorite.
But on to this particular version.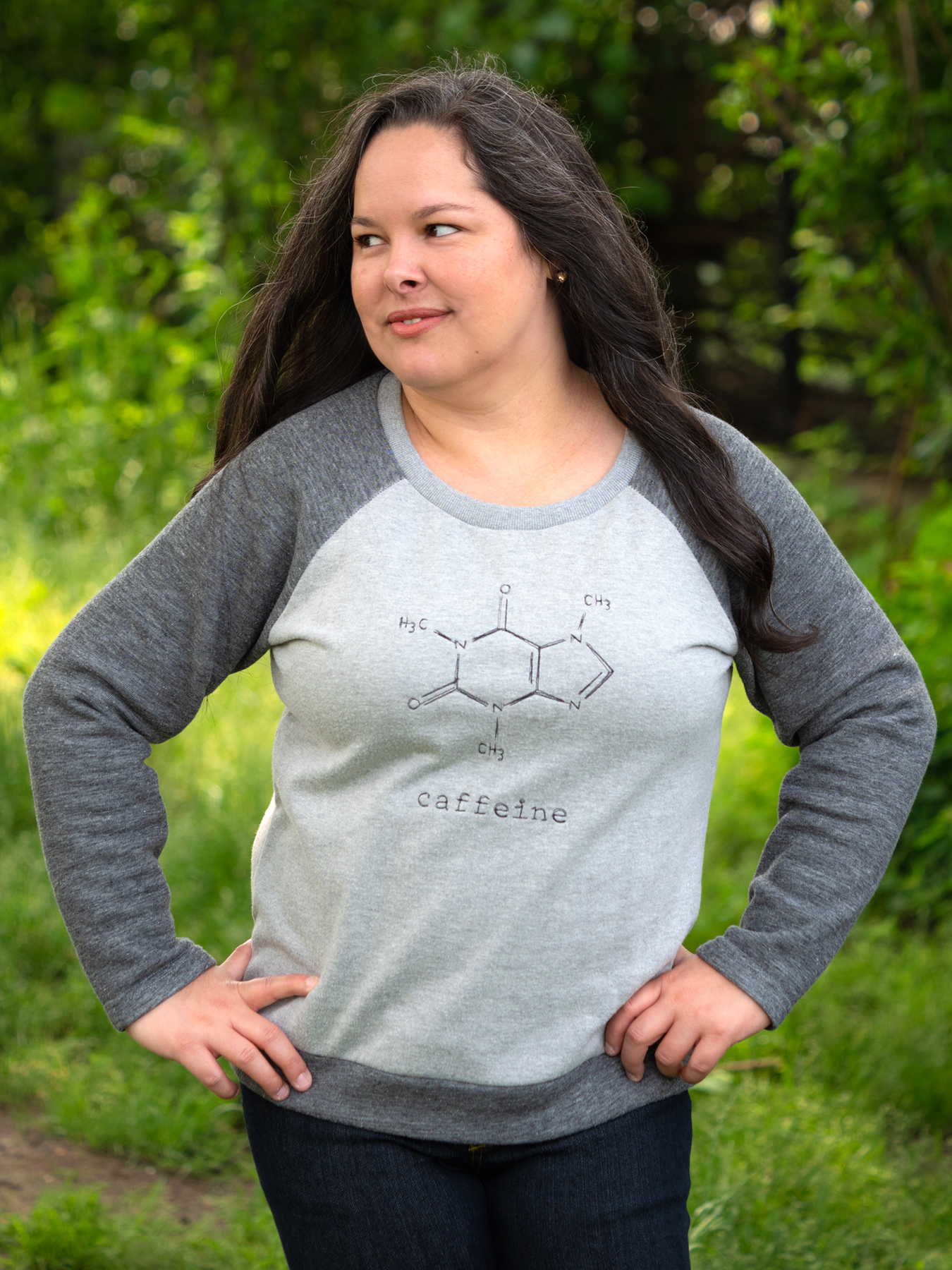 A few years ago, by which I mean 8 years or so, I bought some sweatshirt fleece to make my then-toddler a hoodie. I never got around to it (hello, Florida!) but held on to the fabric even during the move to New York.
But the cut was too small for a full garment for him or me at this point so I really didn't know what to do with it.
Then over a year ago I made a pair of sweatpants for me (which I have not blogged about either) and I had quite a bit of sweatshirt fleece left over, more than I was comfortable with throwing away, but not enough for a full garment.
Then, a few months ago (hey, I'm trying to catch up!) I was going through a Linden craze and I had a eureka moment.
I could put these two small cuts of fabric together in a …. drum roll….sweatshirt!
Lucky enough, I also had quite a bit of gray ribbing left over from the first Linden.
And so the idea of the dark and light gray Linden Sweatshirt was born.
But, who wants to wear plain, unadorned gray? Well, maybe someone, but I wanted something more.
I decided that I was going to embroider the front on my machine (put that money to good use) and finally settled on this design from Urban Threads, a caffeine molecule.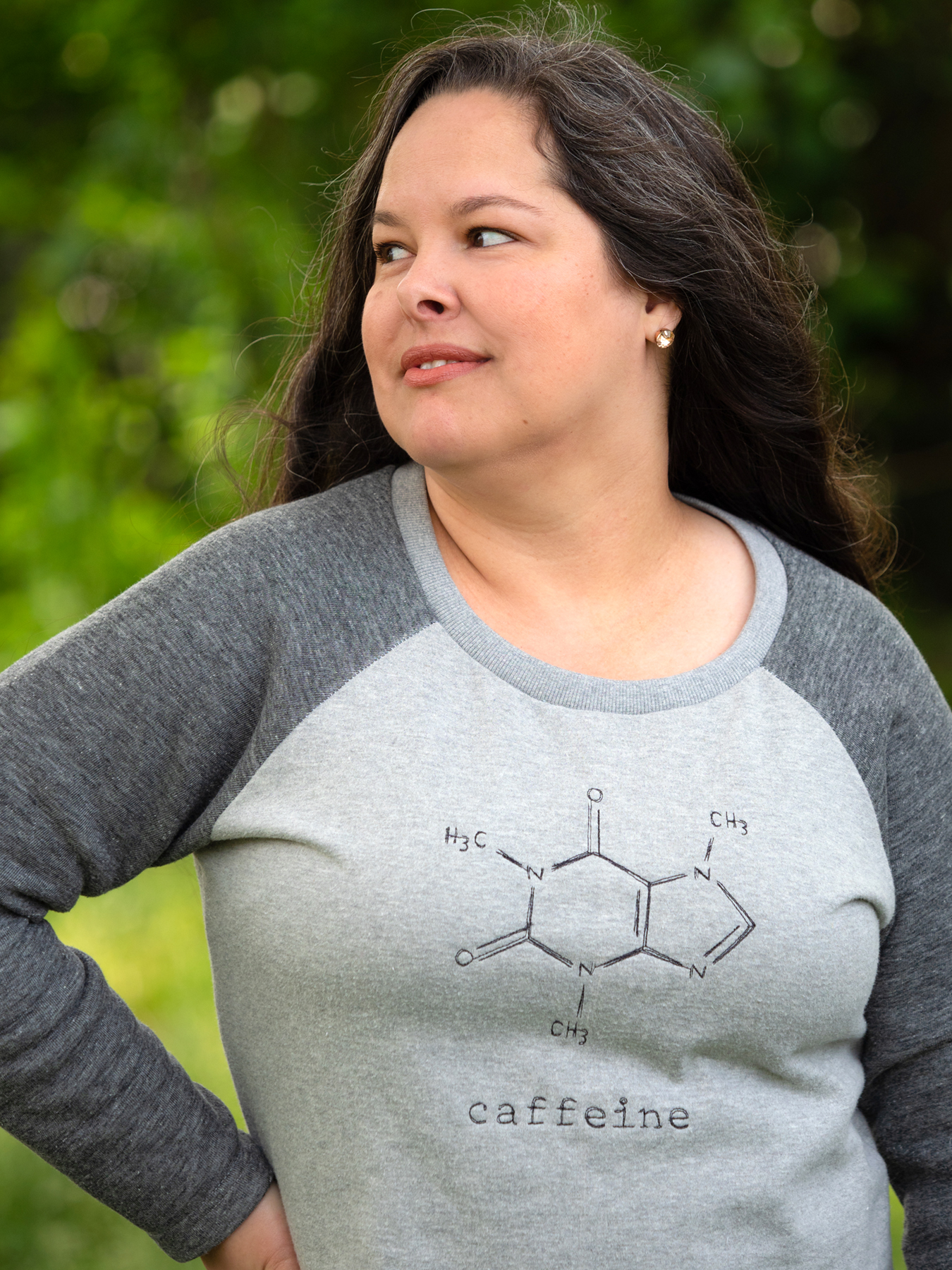 You may not know this, but I basically have blood in my caffeine. I need caffeine just to maintain my baseline functionality at this point.
BUT, I don't drink coffee. I hate the stuff. Instead, I drink Pepsi Max. Yes, I know it's not good for me. I'm OK with that.
But I digress.
For the sweatshirt itself, I cut a size 8 at the top and blended down to a 6 at the hips. This was the sweet spot as I had sizing issues the very first time I made this sweatshirt, which you can see in this video.
The only design change I made was to leave off the cuffs as I always wear a pretty chunky watch and cuffs tend to fit funny on my left wrist as a result.
I normally would have to shorten the sleeves but because I had already eliminated the length the cuffs added I did not shorten. The sleeves are long. Or maybe I have short arms.
The instructions for this pattern are good, Grainline does a great job in that respect, but this is also a pretty straightforward pattern construction-wise.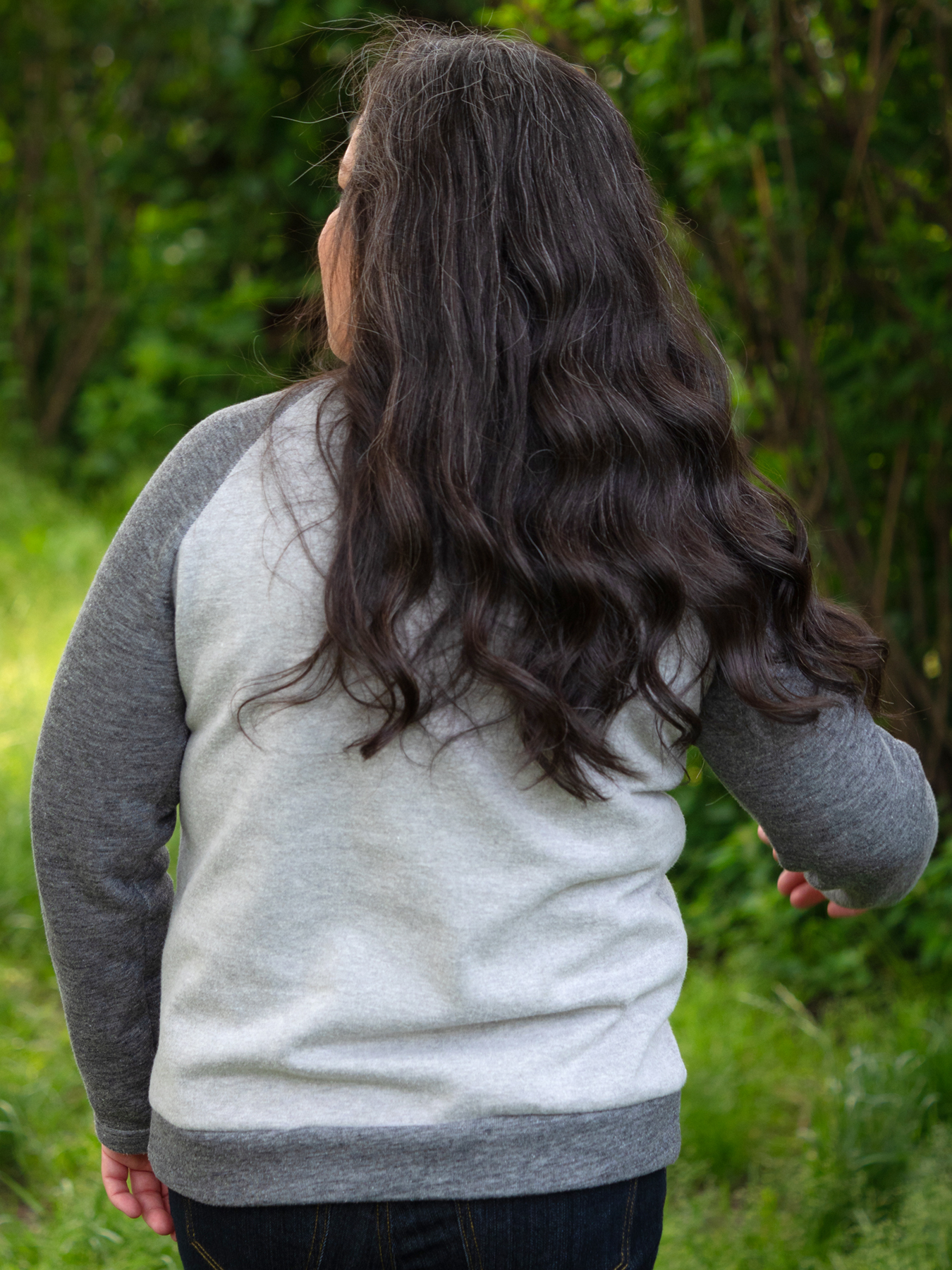 One thing I will mention though, if you are not using ribbing for the neckline you might want to extend the neckband as I've found that neckbands on Grainline Studio patterns are not long enough and make the neckline of the stops pucker.
To be fair, this is not necessarily their fault. The length of bands and bindings on knits depends entirely on how much stretch your fabric has. That said, I have tried multiple of their patterns in different fabrics and have always had to lengthen the neck bands.
So, I love this sweatshirt so much.
I love that it's not a block gray but has multiple shades.
I love that the embroidery elevates it a bit.
And most of all, I live that it fits my personality so much.