I've wanted to make a Finn costume for my son for about three years, but only just got around to it.  It helped that he has actually been interested in Adventure Time lately, where before it was just me who was interested in making the costume.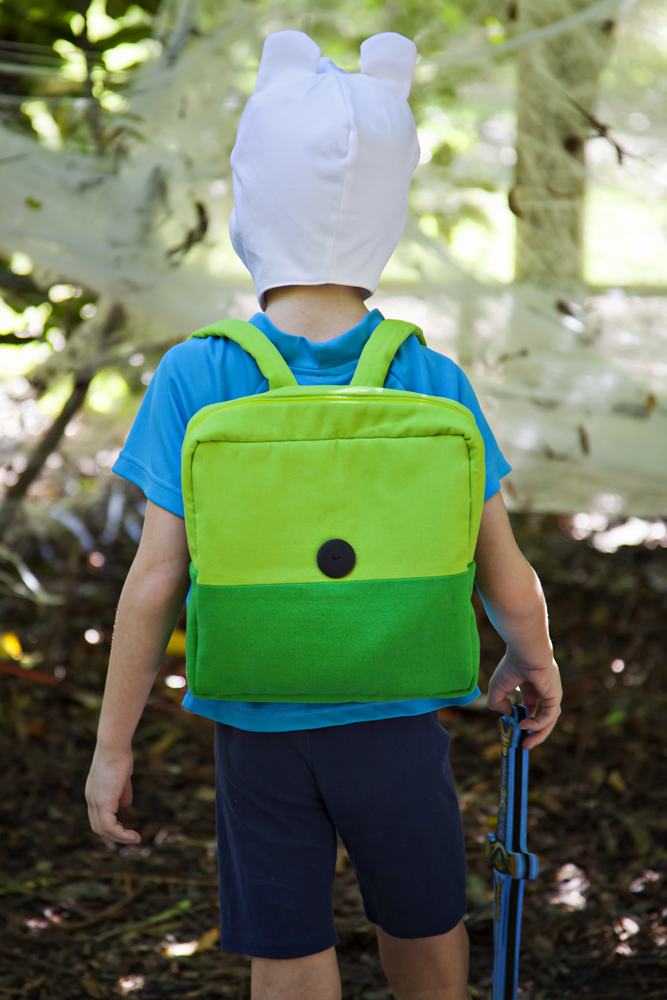 The most difficult part of the costume was trying to figure out how to make the hood.  I considered a few options but went with a modification of this pattern.  I'm very glad I found it though, even if I did have to make some changes to fit my son's head. As per the pattern, the hood is supposed to be made in fleece, but this is South Florida and the last thing the kid needs is a fleece hat.  Instead, I used bottomweight cotton fabric.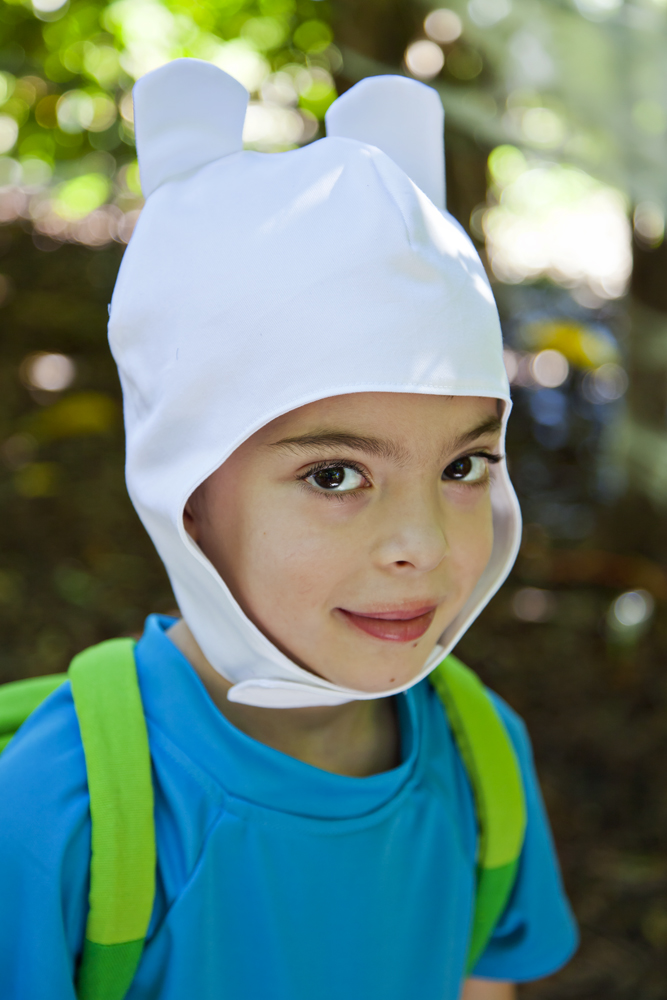 The backpack is a hack of McCall's 6808.  I used the square version.  To make the front of the backpack and the straps bi-color, I cut the pattern pieces in half across the middle, in the direction that would be parallel to the floor, then added seam allowances, cut in different color fabric and sewed them together.  I then proceeded as per the pattern's instructions, and added the black button before inserting the lining.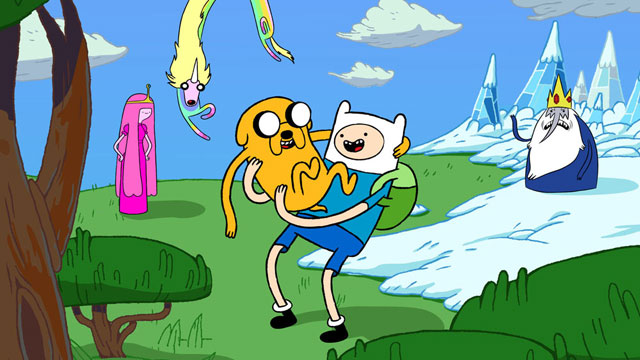 The shirt is McCall's 6548, same as I used here.
We go trick or treating at the zoo, since we are members, and this year it happened almost a week ahead of the actual holiday, hence why he has already worn the costume.  I'm very pleased with how it turned out, and so is he.  It wasn't as recognizable as The Man in the Yellow Hat, but those who knew found it very well done; plus he was the only Finn in a sea of pirates, Ninja Turtles, Annas and Elsas.  I don't think I can keep this going for another 10 years!