Yes, another apron!  Yes, it is very juvenile-looking…and I love it.
This apron came to be as a product of my effort to fully test my new sewing machine before the return period was over, and because I don't really need excuses to make aprons.  I wanted to try doing appliques, and most appliques I've found are meant for children's items so they are very cute and, well, kiddish.  In a stroke of pure genius (if I don't praise myself, then who will?), I decided to rip off, I mean, draw inspiration from, this McCall's children's apron (view D).  I had actually been wanting to make it as it is, for a child, because it is to cute but I don't know any girls to whom I could gift it so I never did.  I can't speak for the pattern itself, I didn't use any of it, I just used the photo on the pattern envelope for inspiration.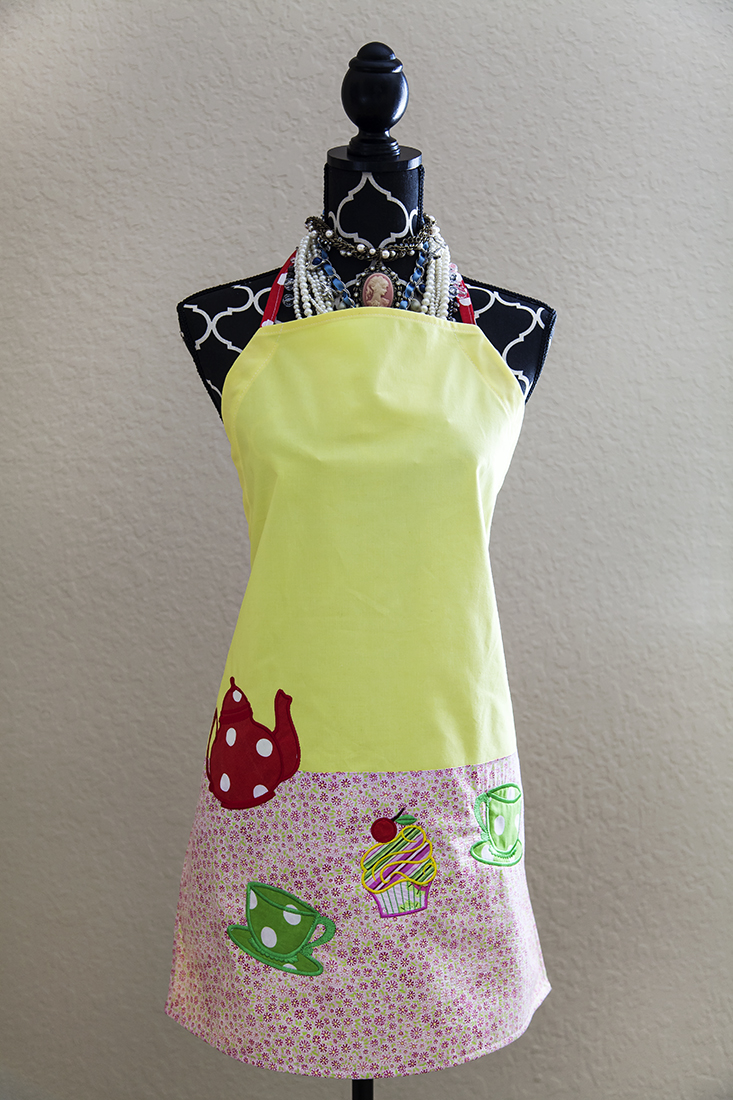 I drafted the apron pattern, and it is a very simple one, nothing fancy shape-wise.  I wanted the appliques and the fabrics to be the main feature, which necessitated an otherwise simple design.  I also wanted to implement a new-to-me way of adding the ties that I learned from some Woot aprons I got for Christmas.  Instead of having four different ties, two for the neck and two for the waist, this apron has only one very long and continuous tie.  The tie is threaded through two casings sewn into each side of the apron, and this forms the neck strap and the waist ties.  It is fully adjustable and you only tie at the waist.  I am not very good at describing this sort of thing but I hope you get the idea from the pictures.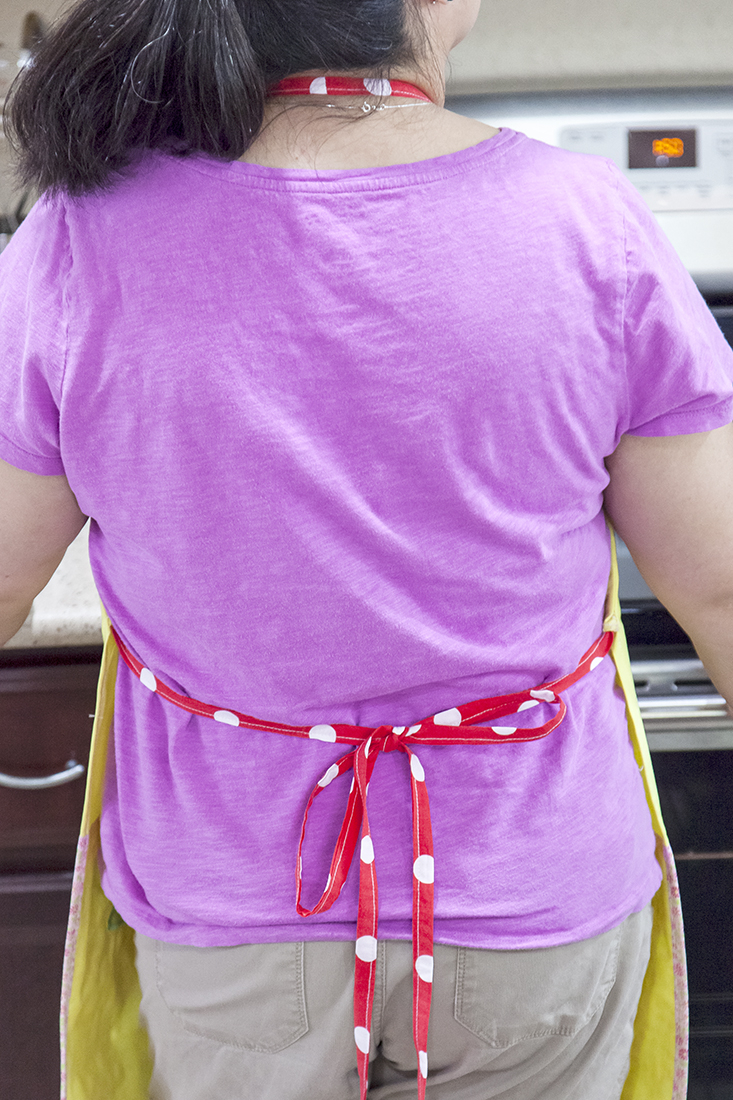 The appliques are a combination of designs from two sources.  The tea pot and tea cups are this design set, and the cupcake is from this pack by Juju.  This part of the process took the longest as this is time consuming stuff, but I finished the entire apron, from cooking it up in my head to trimming the last thread in about three evenings and an hour or so over the weekend.  All of the fabric was from my stash, which spend things up because I didn't have to go and buy it.  It also reminded me that I have a fabric problem, but I don't want help.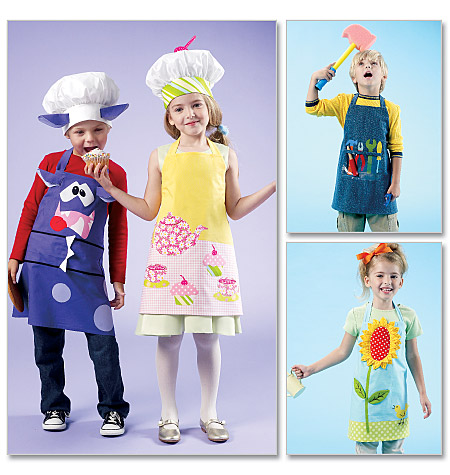 I am really happy with the final product.  It's cute and girly, and yes, juvenile, but you can't take yourself too seriously; it's an apron, not a business suit.