I am pretty late to the Toaster Sweater party. I hadn't purchased the pattern from Sew House Seven, but then Simplicity, in collaboration with Sew House Seven, released this pattern so I purchased it.
This is a variation, two actually, of the Sew House Seven iconic Toaster Sweater but with dropped shoulders as the only shoulder option.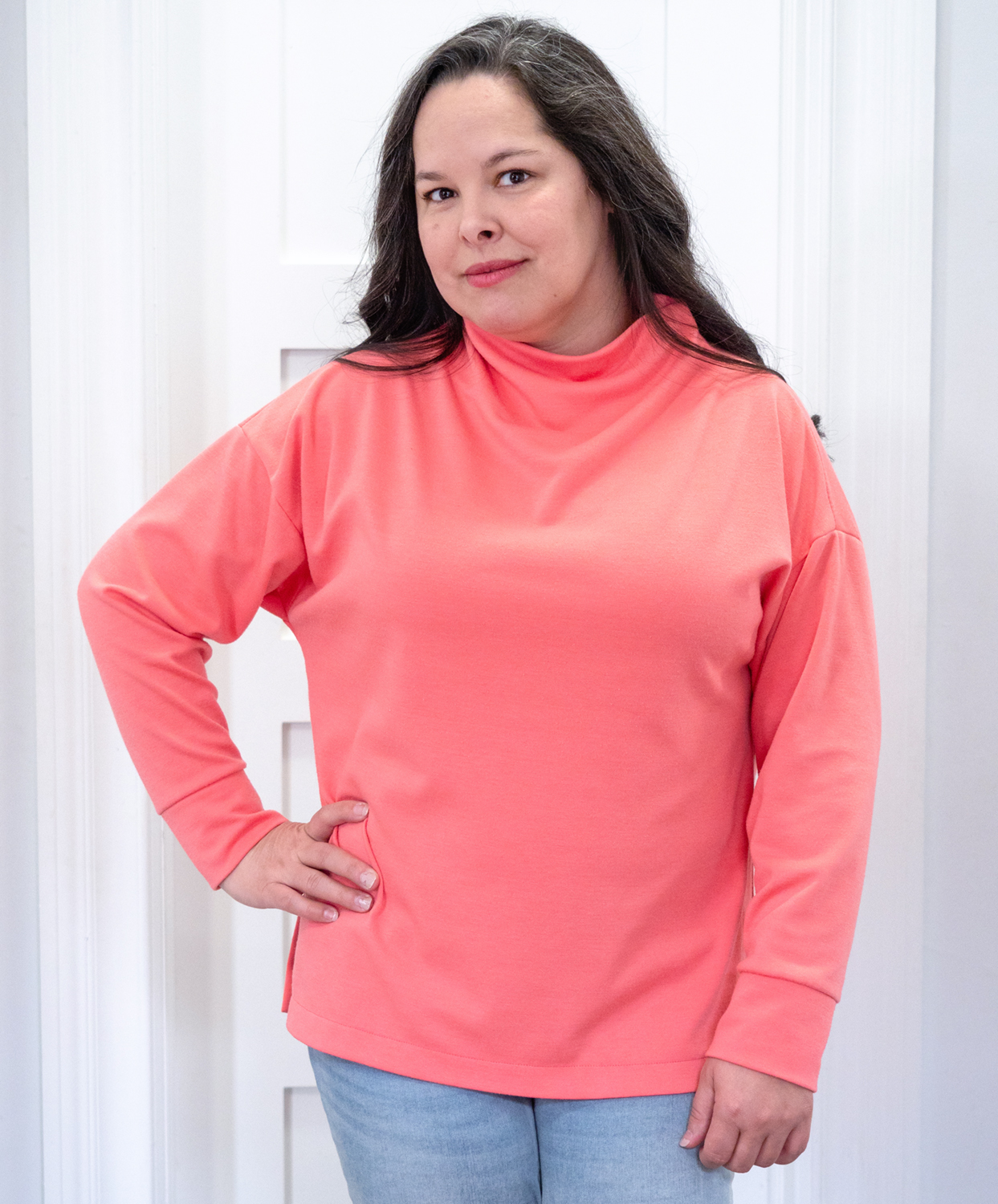 I love a dropped shoulder, both the look and the ease of sewing/fitting so I wasn't complaining.
At any rate, the pattern had been in my stash for some time, then I bought this soft, drapey poly/rayon/spandex ponte from fabric.com and I knew it would become view A of this pattern.
It is a relatively simple project, but the way the funnel neck is constructed REALLY threw me for a loop!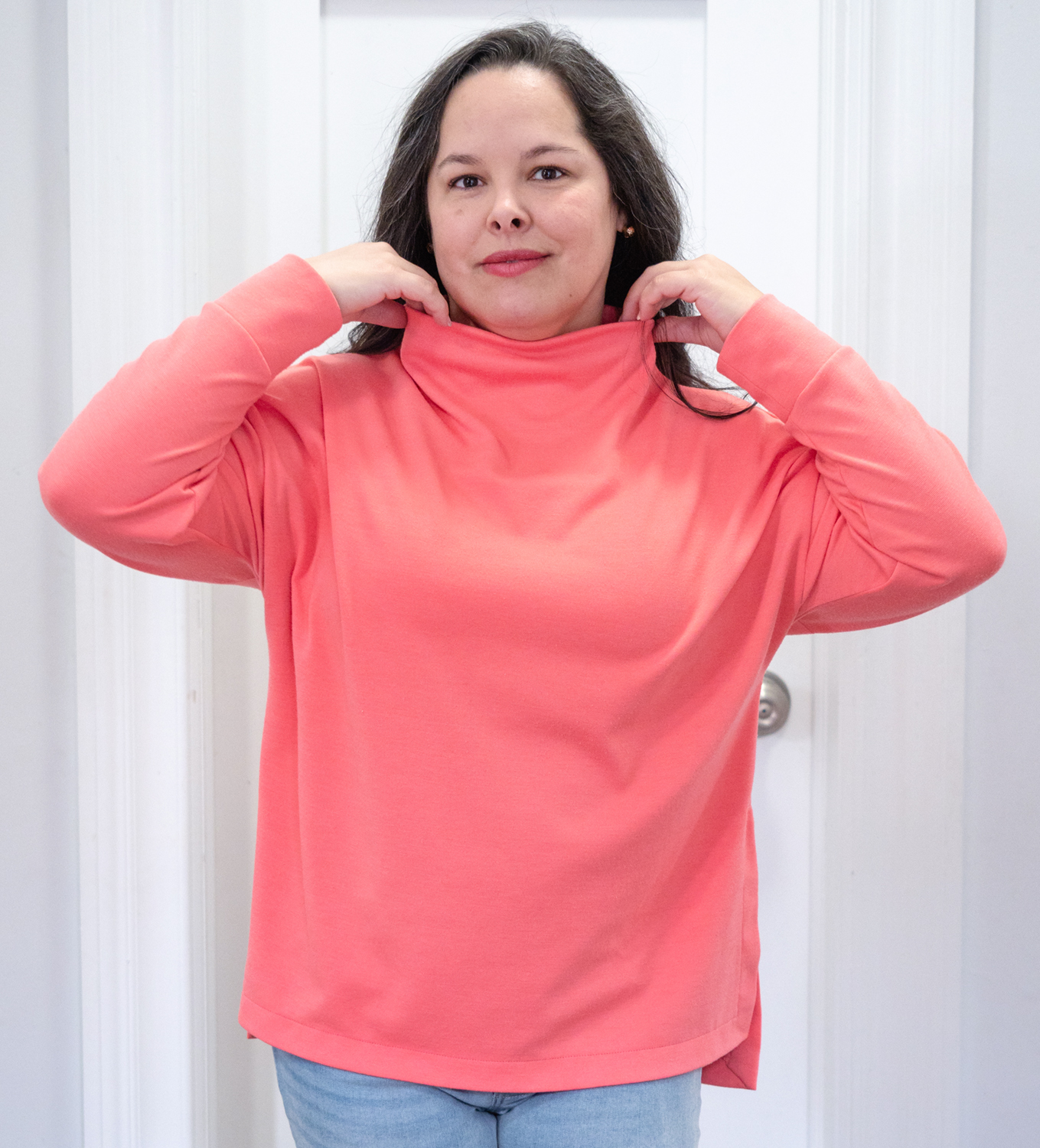 The way it looks in the instructions (which are fine, by the way), makes it look like you are essentially sewing the neck hole closed.
I kept wondering how the heck it would work but ultimately decided to trust it, after all many others have made it, and of course it worked.
I love how it looks in this fabric, especially in this bright color, called coral by the manufacturer, which I later found out it's pretty close to the Pantone color of the year, Living Coral. It's a bit darker in person.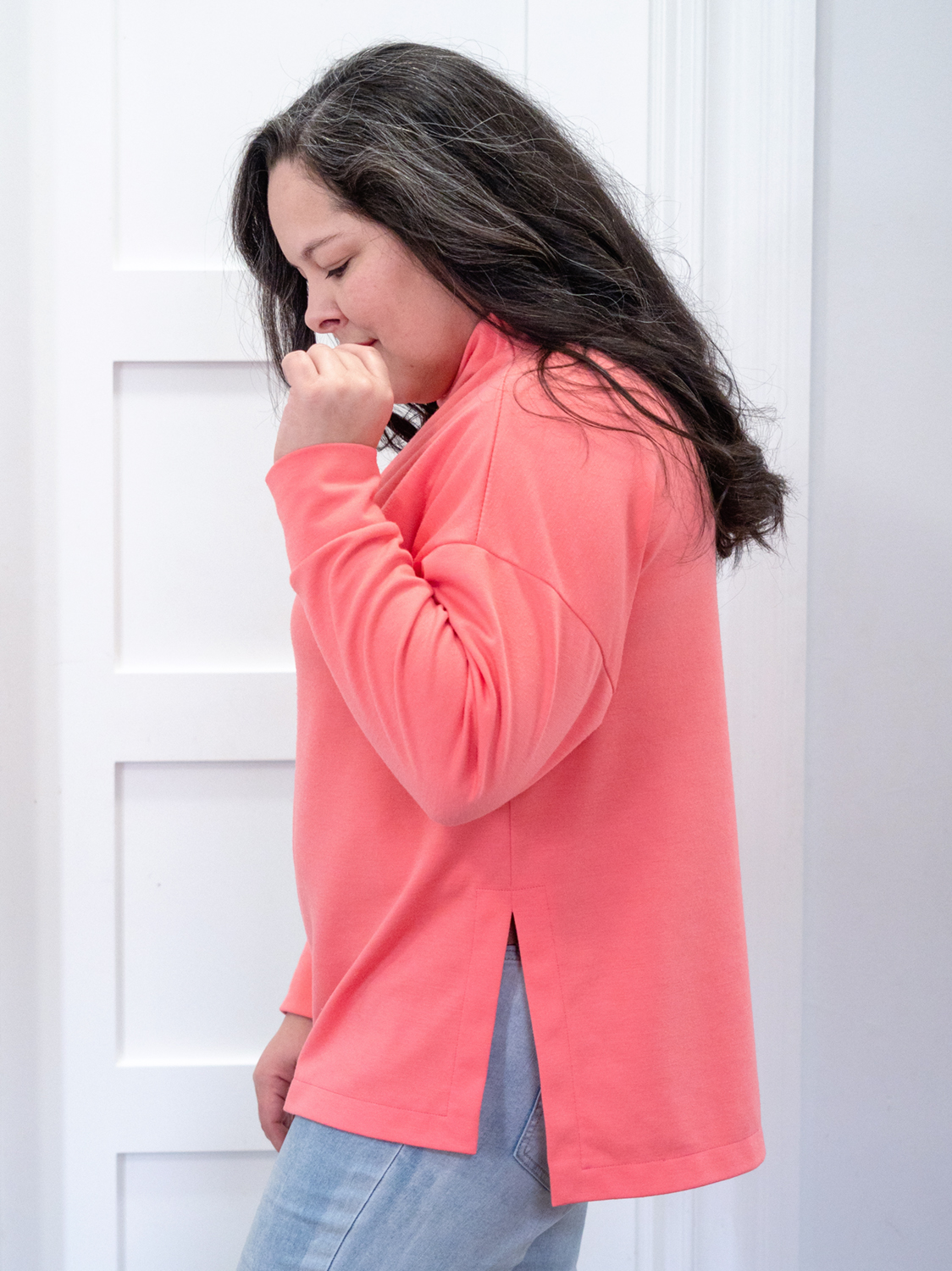 One thing to note though is that the side slits come up pretty high. I'll probably always wear this with a cami underneath.
I made the size M, my measurements put me at L, and shortened the sleeves 2 inches, but otherwise stuck to the pattern.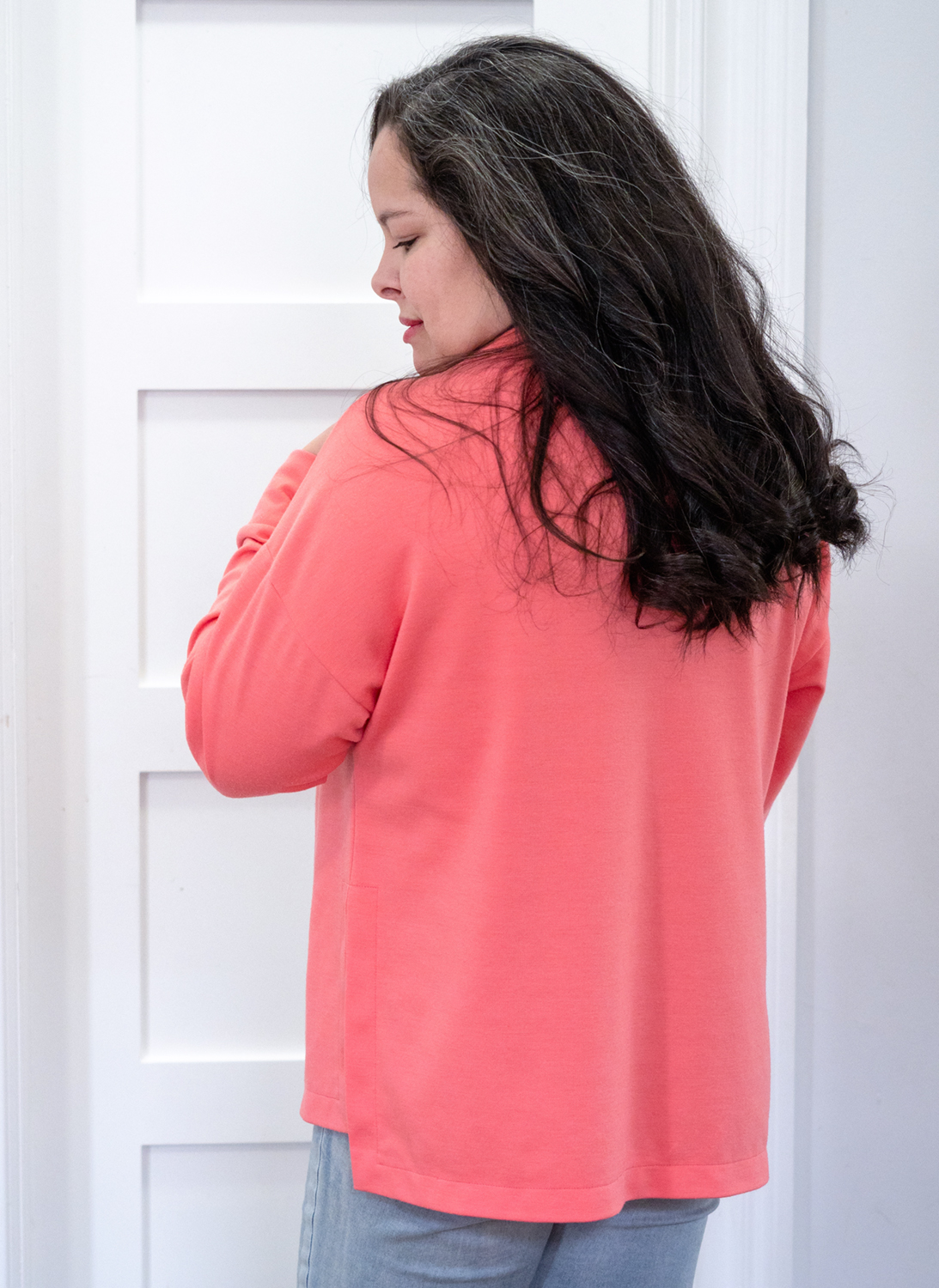 I briefly considered shortening the body too since the pattern pieces looked so long but decided not to. That was a good call to make as it would have been too short otherwise. I've heard this is a problem, or maybe design feature, of the original Toaster Sweaters from Sew House Seven.
I am not in love with funnel necks and want to make AAAAAALLLLLL the Toaster Sweaters!