See? I AM currently obsessed with sewing t-shirts!  I'm also obsessed with Grainline Studio tee patterns because they are so well drafted and fit so well.
Just to shake things up, I decided to sew the Lark Tee instead.  This tee comes with four neckline options (scoop, crew, boat, and V), and four sleeve options (long, 3/4, short, and cap).  This is scoop neck version.
I had already muslined this pattern in November so I knew I liked the overall fit. However, I wanted a bit of interest since the fabric I chose is so basic.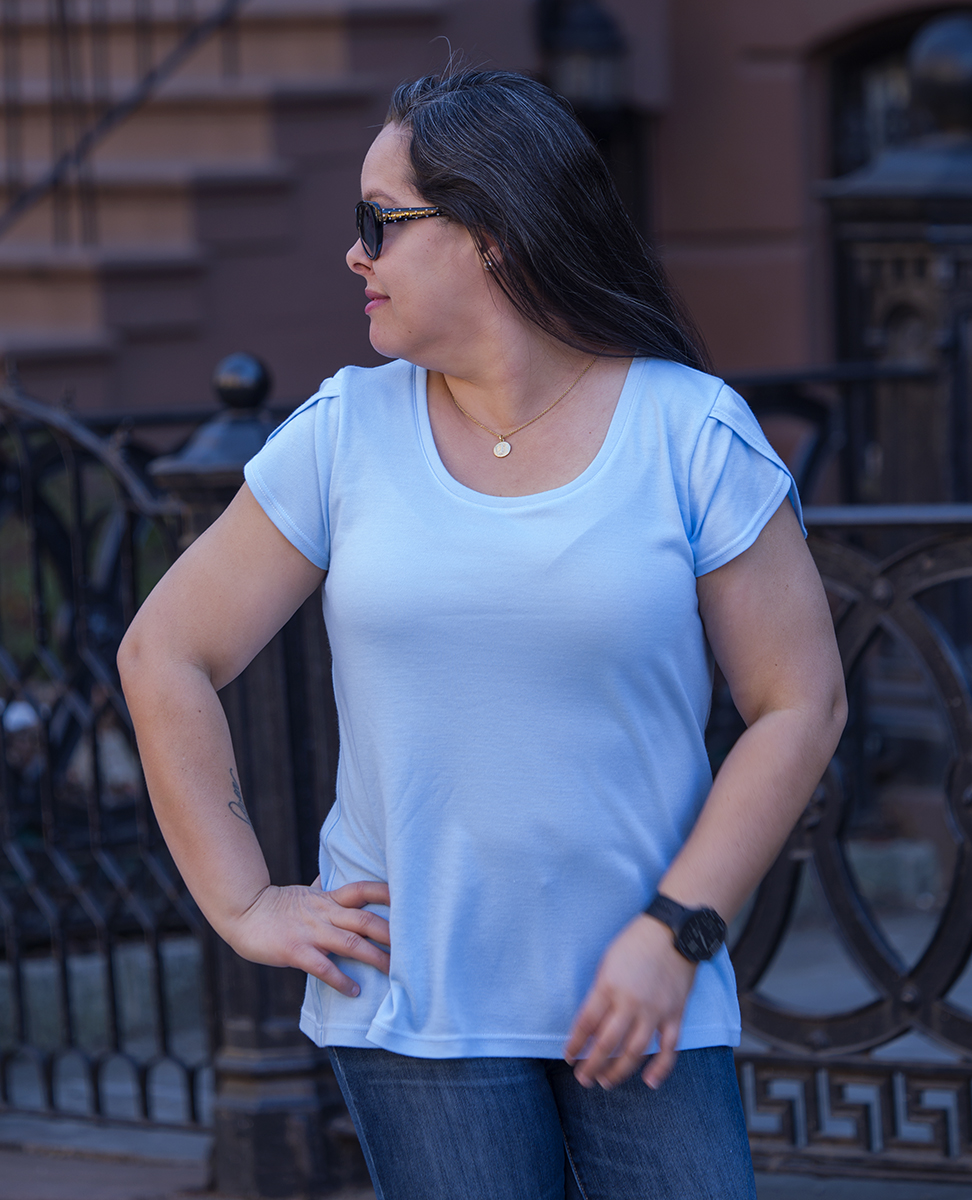 I decided that I wanted to make the tee with tulip sleeves, which I had never sewn, let alone drafted before.  So, I took the cap sleeves and redrafted them, with the help of a little tutorial in Roberta Carr's Couture: The Art of Fine Sewing.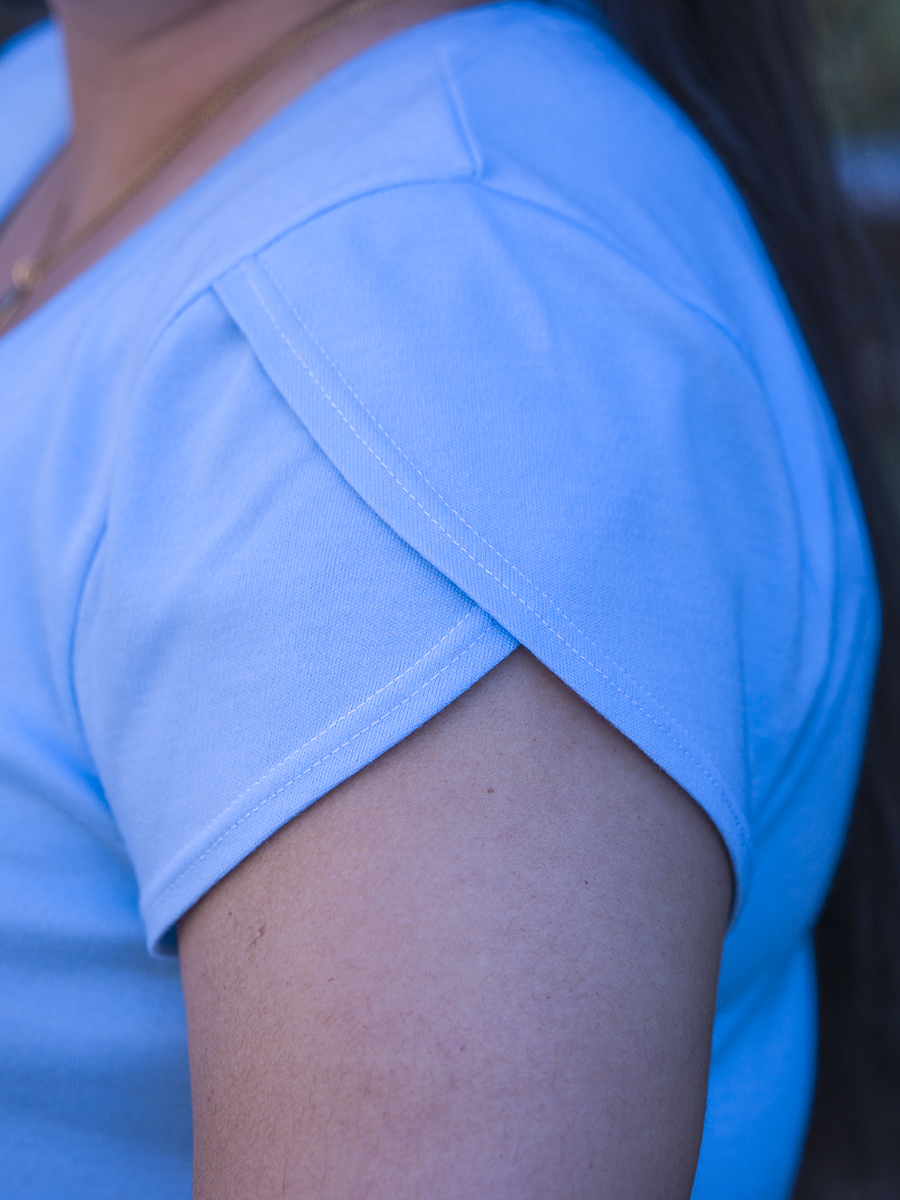 I played around with a couple of sleeve prototypes until I got one that I was happy with.  HOWEVER, when I muslined this pattern initially I had shortened the armscye by 1/4″ (maybe 1/2″? my memory is fuzzy right now) at each the front and the back, and the sleeve accordingly because I had some bagging.  Stupidly, for this version I reversed that change.  I don't know what I was thinking.  Although I like how the tee turned out, I think it could have looked neater if I had stuck to my initial fitting changes.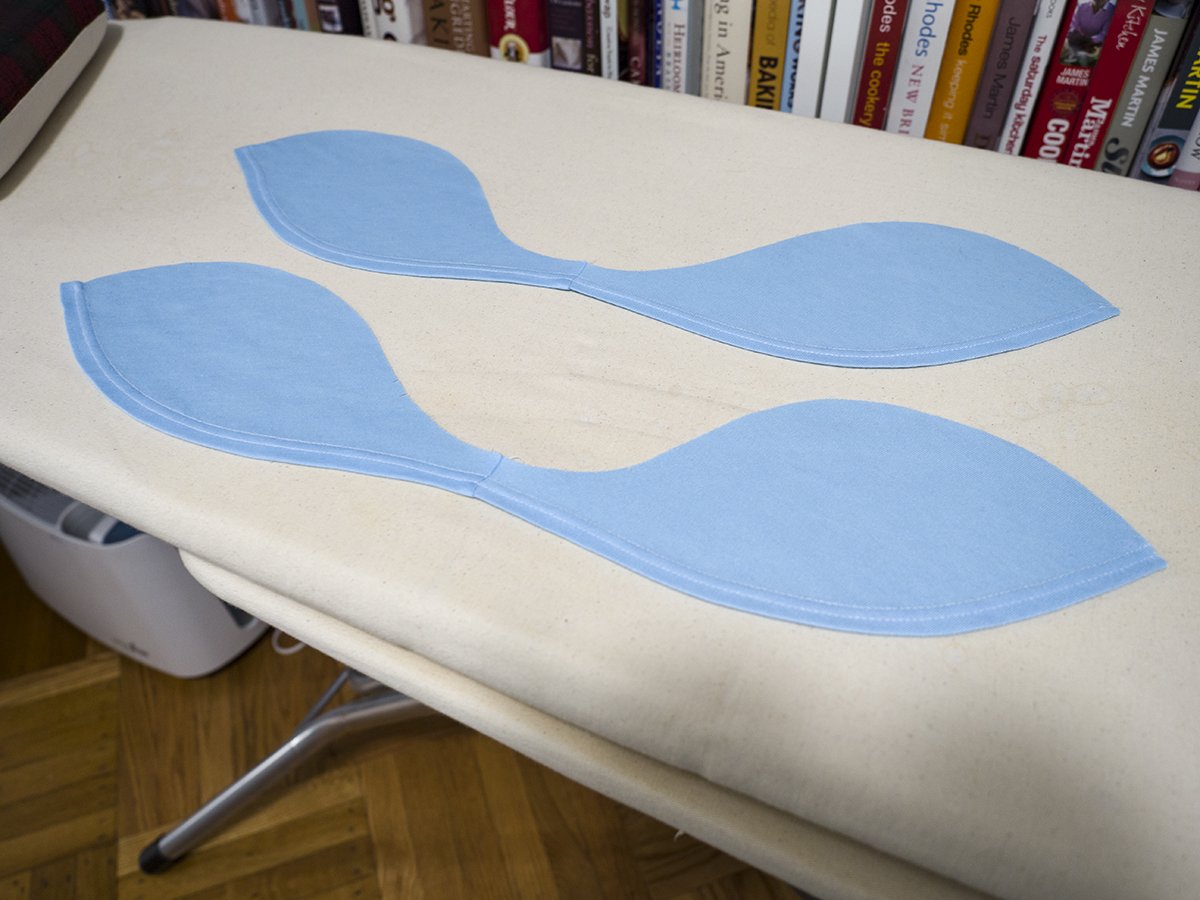 Ah well, live and learn.
Unlike the Hemlock Tee, this is not a free pattern, it is a fully featured pattern and, as such, comes in multiple sizes.  I cut a straight size 10, which gives me the fit I like everywhere. I don't like tees that hug my body, I like a looser fit.  I have seen version where people end up with fitted tees, which looks fine too if that's your thing.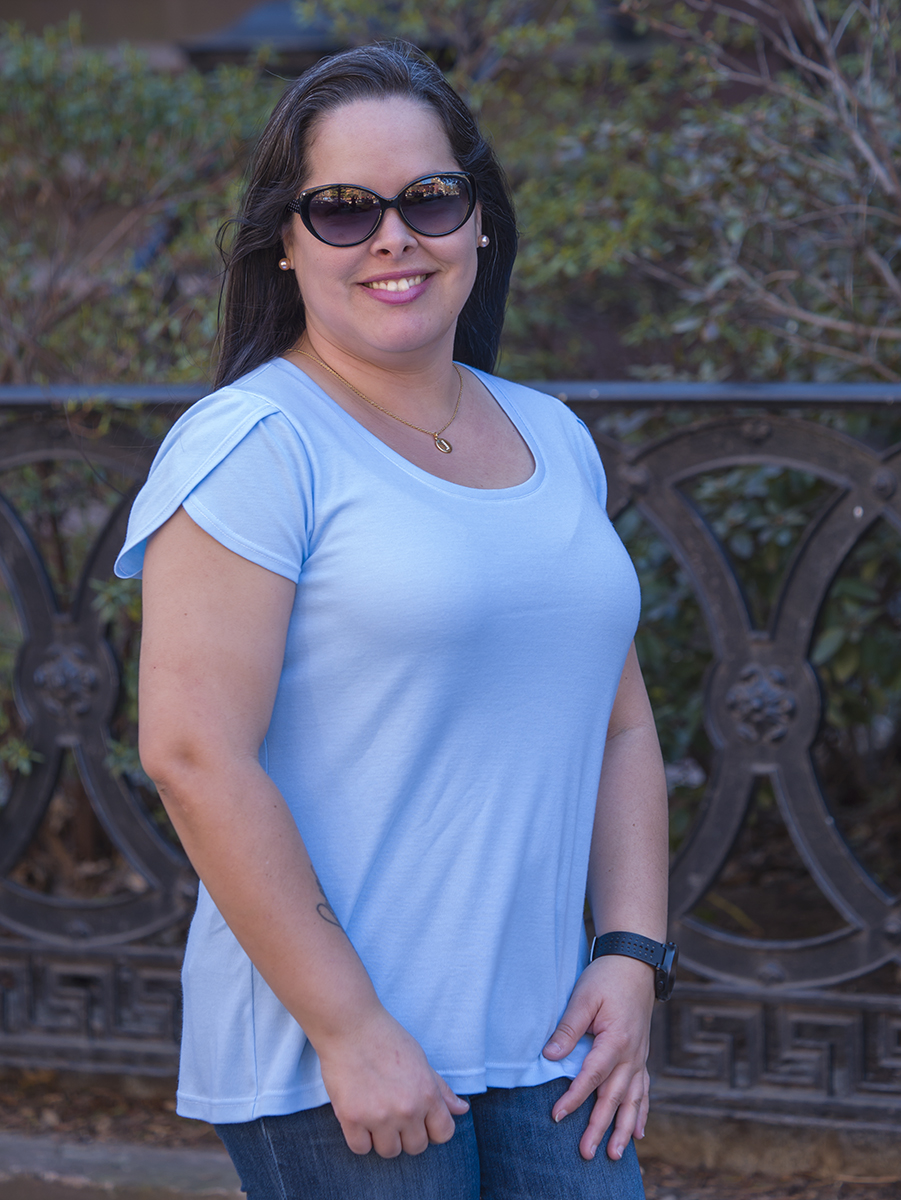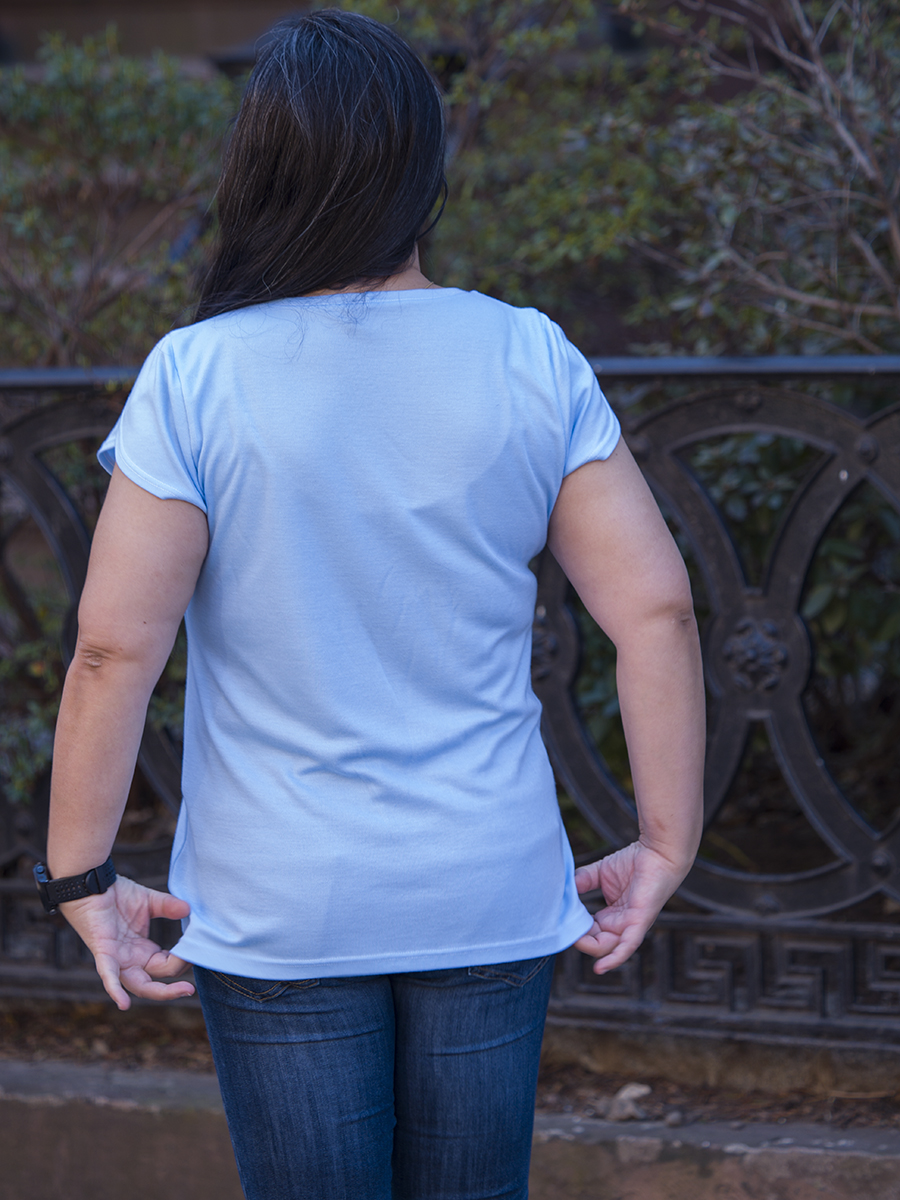 Overall, I'm pleased with this tee and I'm pretty happy with the tulip sleeves; I think they give an otherwise plain t-shirt some oomph.
I also made this tee as an entry for the Pattern Review "Serger and Coverstitch" challenge, go check out the other entries!