I admit that I am a selfish sewist. I only really like to sew for me, but every now and then I do enjoy making the odd piece here and there for my son, as you may have noticed.
When I do sew for him, I enjoy it because it's quick and requires minimal fitting, which is a great palate cleanser of sorts between involved or otherwise tricky projects for me. Plus, he is very appreciative of the things I make for him and as much as I like sewing for myself, I'm not a monster.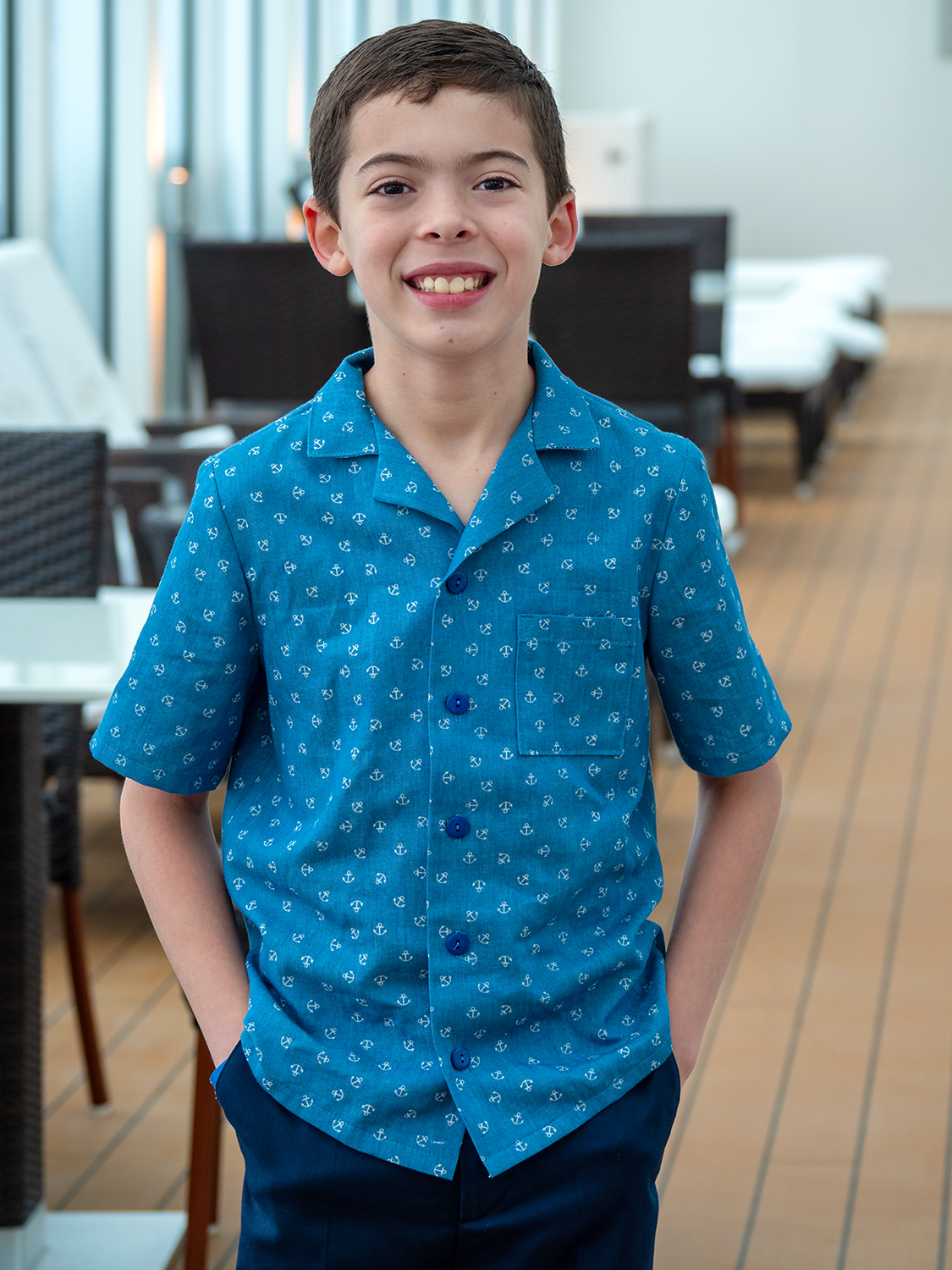 So, after a streak of strike out projects for a variety of reasons a couple of weeks ago, I needed to make something that couldn't fail. I had some chambray left over from the Marigold dress (no, you are not mistaken, it's the same fabric) so I decided to make this shirt for my little monkey.
The pattern comes in a wide range of sizes, from 1 month old to 12 year old, which for this particular sizing chart translates to finished chest measurement from about 21″ to about 34″. My son is pretty thin but tall(ish) so my usual concern is length. After some measuring, I decided on size 10y.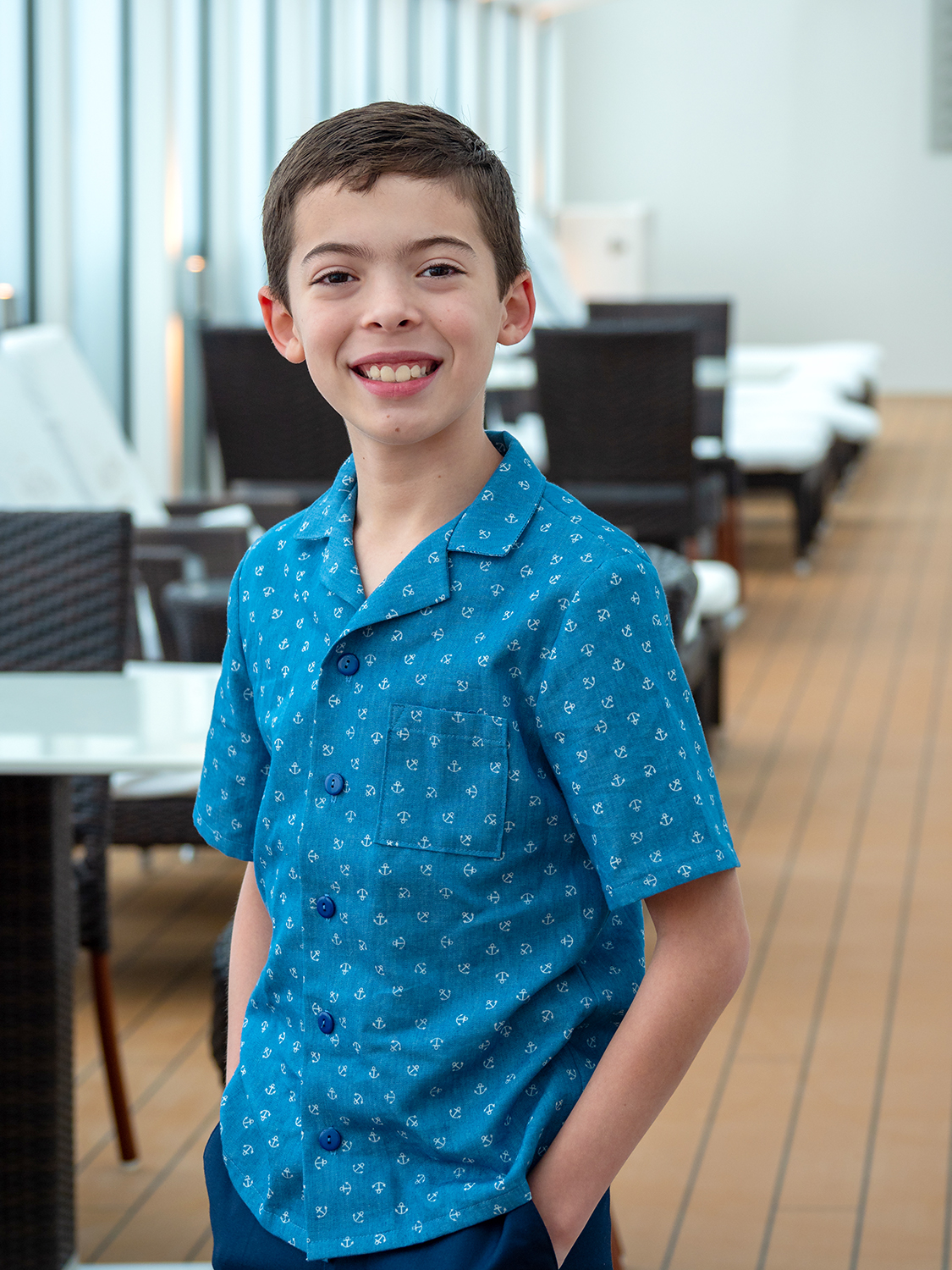 I did not make any alterations to the pattern and the only design change I made was that I sewed only the left breast pocket.
There is a little quirky finishing technique on this pattern that I have seen in other notch collar shirts on European magazines. It may be in other patterns as well but I don't recall sewing a notch collar shirt that was not from a European magazine.
The facing for the center front of the shirt and the collar to the shoulder seams is built in to the shirt front pattern piece, but there is no facing for the back part of the collar/neckline.
Instead, that part is finished with bias binding.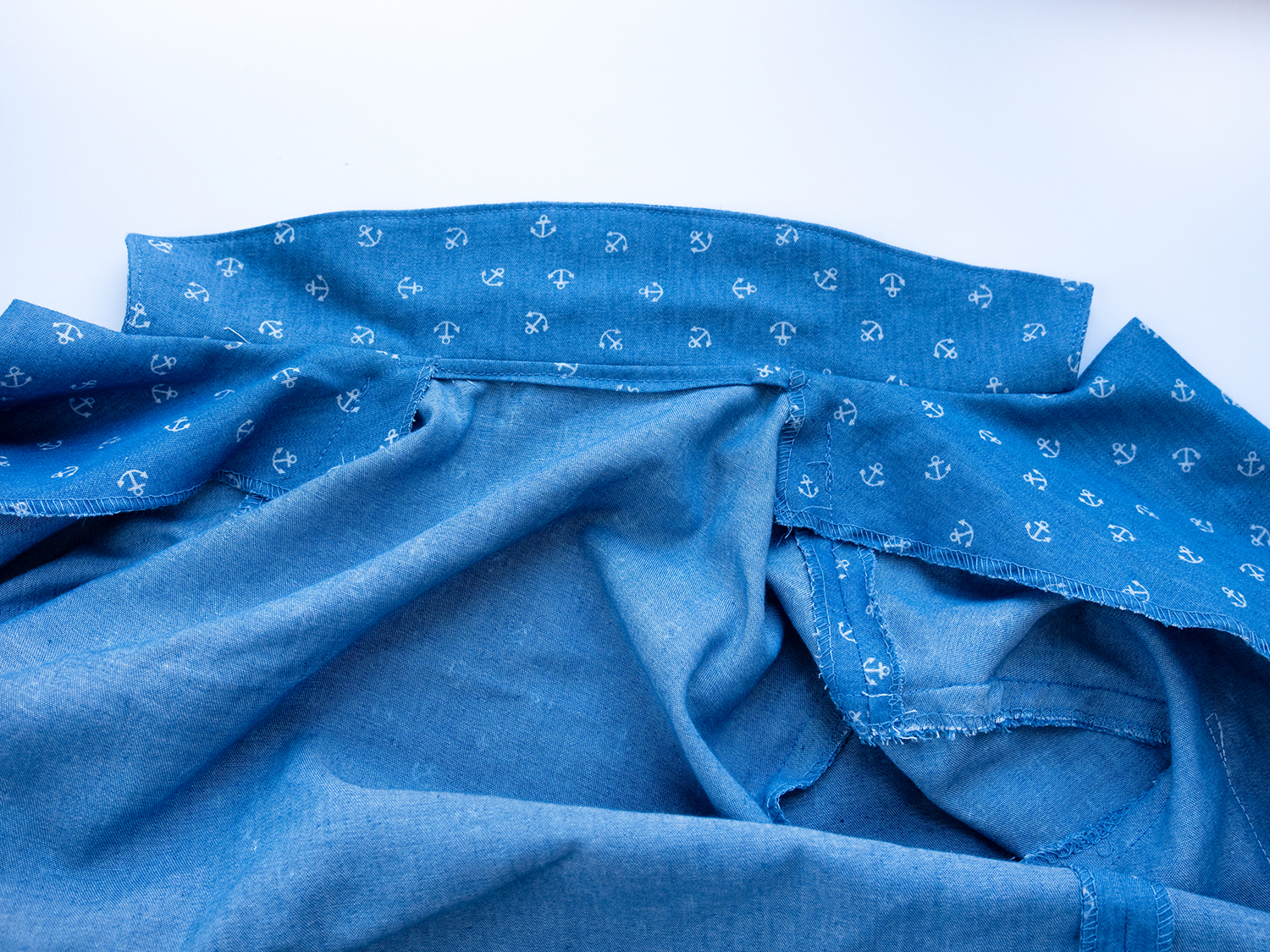 The first time I encountered this there were no instructions for finishing the back neckline seam and I had a really difficult time wrapping my head around how this worked. You can see what I'm talking about in this post for an Ottobre Woman shirt.
But Fibre Mood does in fact instruct you on how to finish the back neckline with bias binding. I'm pretty averse to free floating facings to this technique, once mastered I think will become a favorite for me. There is nothing here that could potentially flip to the outside.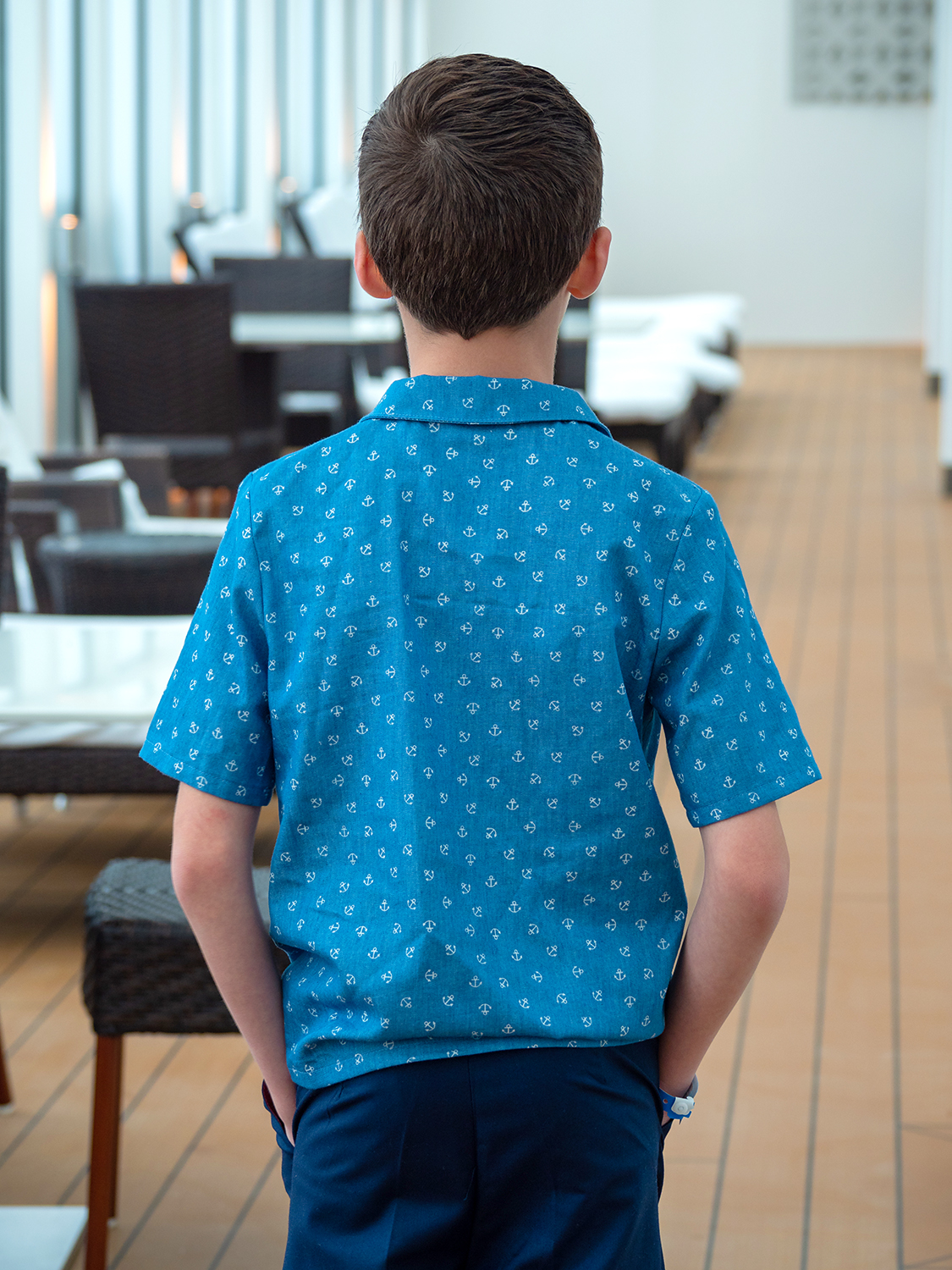 My son loved his shirt and it fit perfectly.
We went on a cruise last week and he wore it twice. It was perfect with the anchors.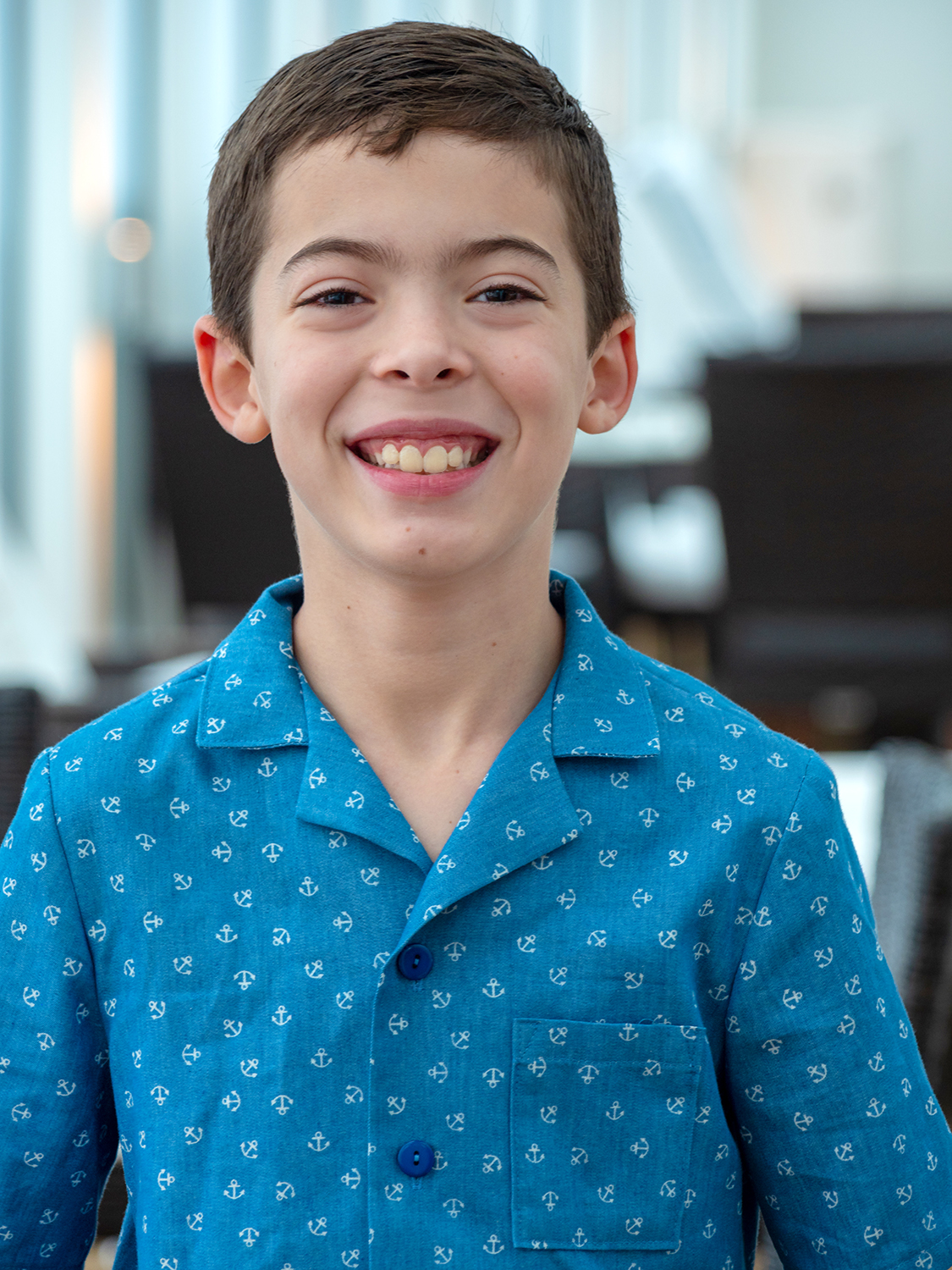 PS. If you have not heard about Fibre Mood, it is a relatively new pattern magazine from Belgium that is published in English and a few other languages too. As of today, they only have 5 issues out, it's that new. I have a quick look through and first thoughts about the magazine on the highlights on my Instagram stories, www.instagram.com/theserialhobbyistgirl.